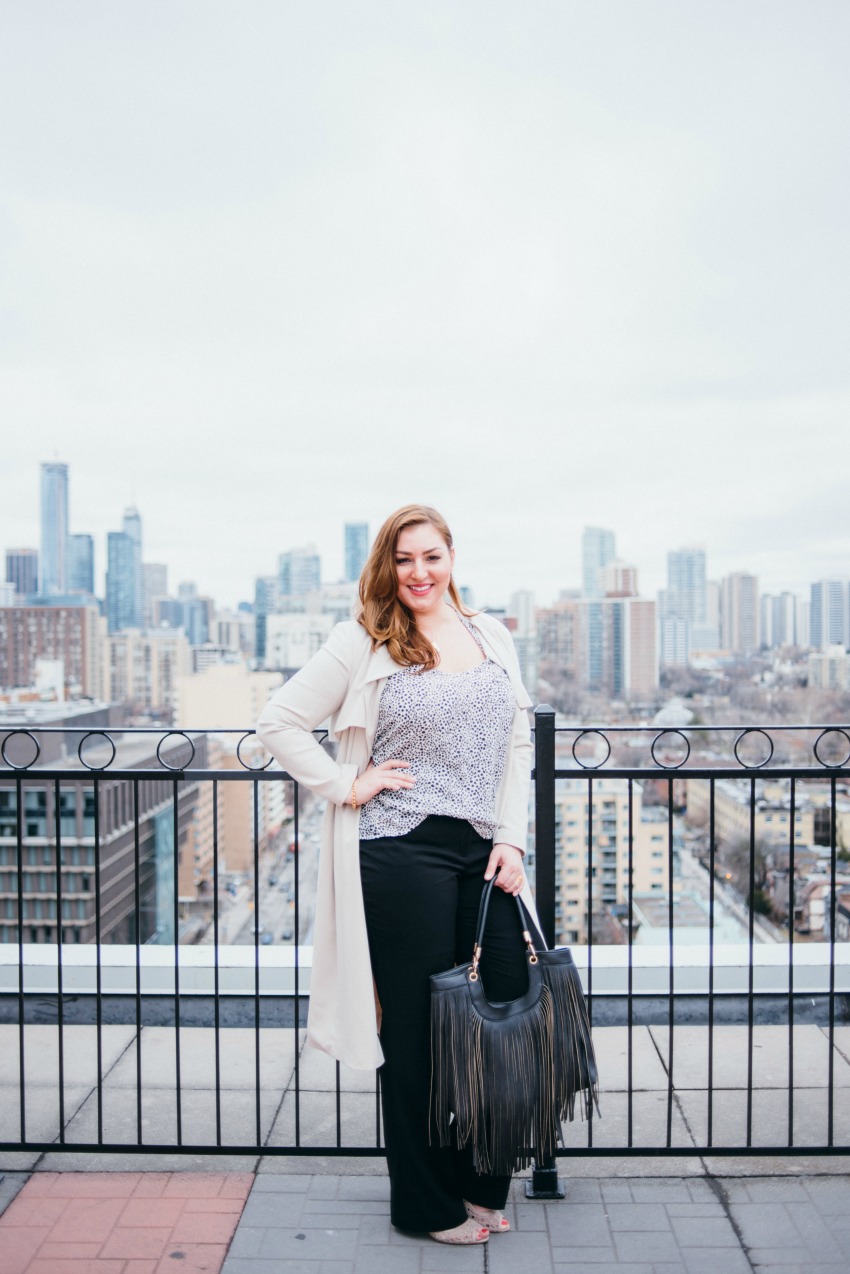 Travelling and preparing for an exciting event, like Toronto Fashion Week, can be a stressful endeavor by itself, but especially so when you come down with an annoying cold! So on a rainy Monday afternoon last week when I arrived at the Grand Union Station in Toronto from Ottawa, let's just say I wasn't in the best of moods (due to feeling terribly sick during an otherwise scenic trip). Thankfully, I was able to drift in and out of sleep during the soothing train ride, but by the time I made it to Toronto, I was more than ready to check into my hotel.
Upon arriving into the city, I hailed a cab and within ten minutes I arrived at The Grand Hotel & Suites. I stepped out of my ride, looked up and just like that, I was hit with how inviting (and grand) the hotel appeared. After being greeted by two welcoming and courteous bellmen (who collected my luggage and ushered me in) I knew that my trip to Toronto had taken a turn for the better.
I walked down into a small corridor which lead to a spacious, beautiful lobby arranged with elegant couches, fresh flowers and a dazzling chandelier that created the perfect tone of extravagance, making for a very beautiful entrance with the check-in counter to the left and the elevators and the hotel restaurant Citrus to the right.
I was greeted at reception with warmth and quick efficiency; in less than five minutes, I had my hotel room key, information about breakfast and amenities, as well as the invitation to call upon the staff should I need anything. Taking off towards the elevators with the other guests around, I didn't have to wait long (with four elevators at our disposal) for a lift up to my room.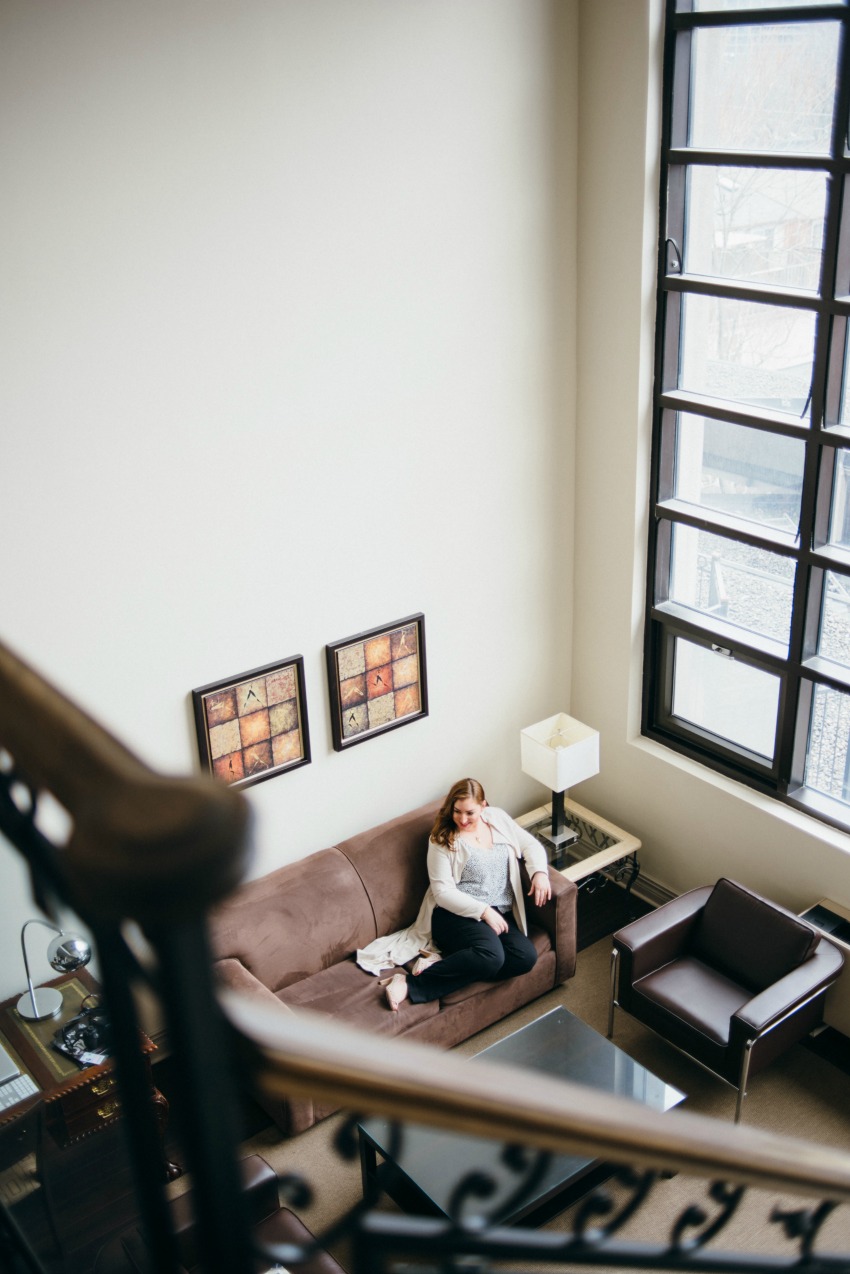 Since I was feeling run down, I was ready to get into my room, and when I opened the door to my Ambassador Suite, I was met with a gorgeous and vast living area – just what the doctor ordered! The granite kitchen was the first thing that my eyes met as I entered the room, with the homely conveniences of a coffee maker, microwave, fridge and cutlery. To the right was one of two marble washrooms, with plush bathrobes all ready! The dining room and a full living room were straight ahead with business and entertainment luxuries available (a beautiful writing desk, LCD TV, DVD and CD player), perfect for knocking out some work and kicking back to relax.
One of the loveliest things about my room, in my opinion, was the extraordinary ceiling to floor windows which let in an enormous amount of natural light and gave a nice view of the surrounding area. My suite even came with a balcony and sitting area, which was great to accommodate my morning routine of stepping outside for some fresh air. Where was my bed you might ask? Well, it just so happened to be on the second floor. I walked up the stairs to find a vast king sized bed with my name on it!
Along with the comfiest bed in town, upstairs there was a large en-suite bathroom and a wall to wall closet, just the thing for hanging the ridiculous amount of clothing and shoes I dragged with me from Ottawa. I was happy for the space for my wardrobe, even though I was planning to just stay three days, one never knows what they will need, especially for Toronto Fashion Week!
After settling in and a hot shower (thank goodness for terrific water pressure, a true mark of any great hotel), I got ready to head out and cover the fashion shows! On my way out, I stopped at the convenience store within the Grand Hotel & Suites for some cough drops and sparkling water (still nursing a cold). I have to say, it is really nice to have a shop available in the hotel to pick up things you might need.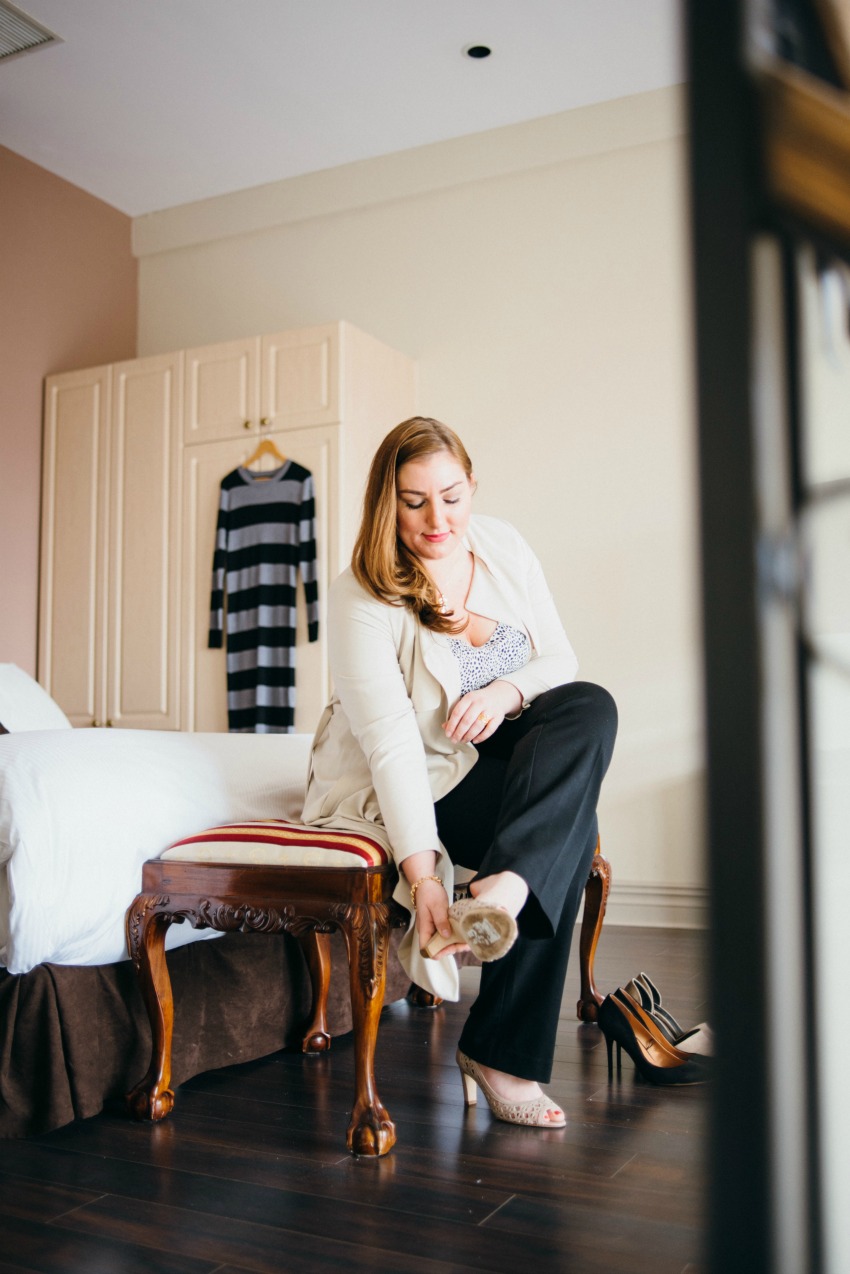 Returning back from the fashion shows I was all too happy to climb into my plush bed and fall into an incredibly cozy sleep. The suite is well insulated, I didn't hear any hall noise and slept right through the night, helping me to recover a little from my bad cold. Waking up I couldn't wait for a good breakfast at Citrus (who had fantastic online reviews). Coming down from my room, I found a bustling crowd of guests enjoying quite a breakfast spread. I opted to sit by the bar and enjoyed the wonderful buffet they had to offer, which included scrambled eggs, fruit, coffee, bacon, sausage, cereal, muffins, croissants, yogurt and plenty of juice! A kind and helpful staff were readily available for your service.
After breakfast, I retired to my room and caught up on some business (again, plenty of workspace available in my suite). In the afternoon I had the pleasure of meeting with local photographer Emily Curd (from Emily Jean Photography). She did me the honour of photographing me in my luxurious suite, as well as on the rooftop of The Grand Hotel & Suites, with its incredible view. It must be noted that there is a very inviting rooftop hot tub; had it not been so windy and had I not been feeling sick, I would have surely hopped right into it! (But that is a perfect excuse to go back!)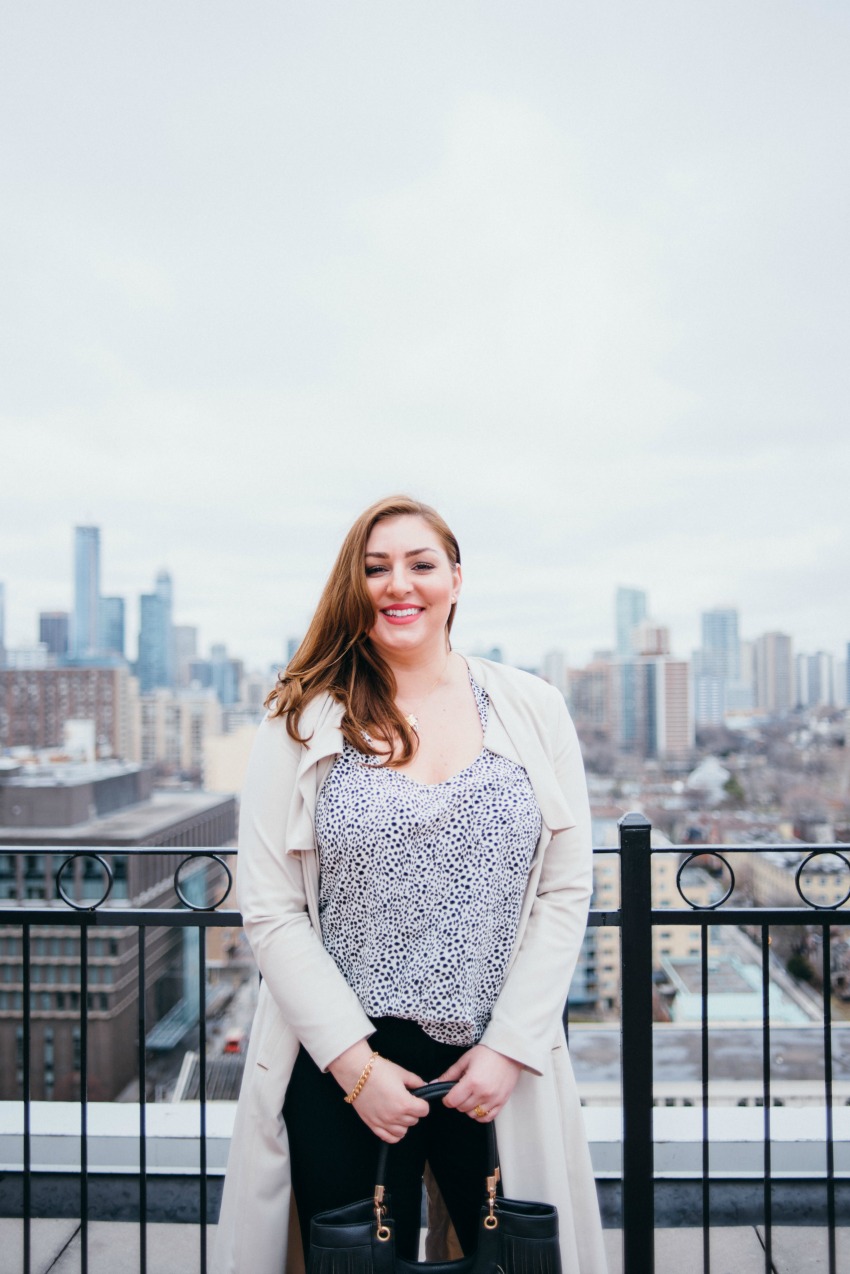 After the photoshoot with Emily, I had a chance to walk around and explore The Grand Hotel & Suites a little better. The ambiance is elegant and the corridor, tall ceilings, chandelier light fixtures, mirrors and flowers all contribute to the inviting decor that makes up this lovely atmosphere. In addition to this there are many attractive amenities including a two-storey indoor pool, 5,000 sq. ft fitness club and spa, valet and underground parking. Making this a perfect place to while away the hours in between business engagements.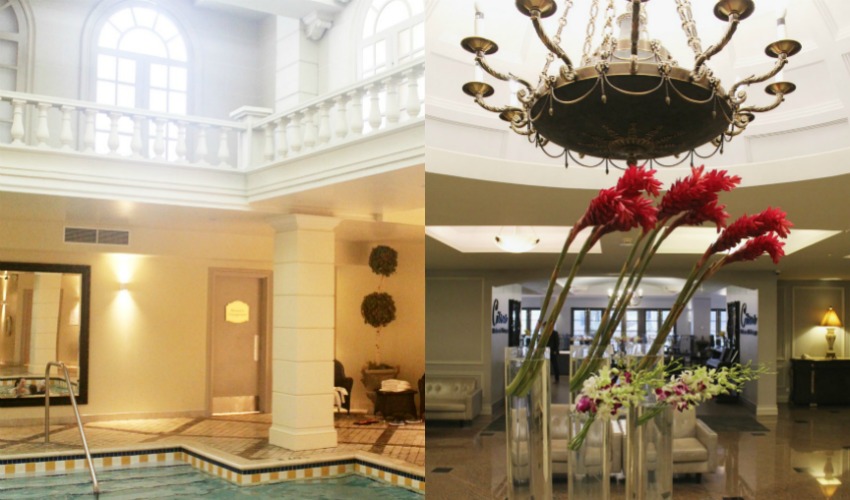 Before I left for the second night of fashion shows, I made reservations at Citrus Restaurant & Lounge and my sister joined me for dinner. Finding a pleasant seat by the window, viewing the patio and greenery, our server came by quickly and took the time to perfectly explain the menu and answer all of our questions. For appetizers, I enjoyed the Beef Short Rib Braciole (Tomato Braised Short Rib with Ricotta Gnocchi and Rapini Gremolata) and my sister had the Korean Fried Cauliflower – with Spicy Sweet Chili Sauce, Toasted Sesame and Green Onion Julienne. The presentation was stunning and tasted incredible!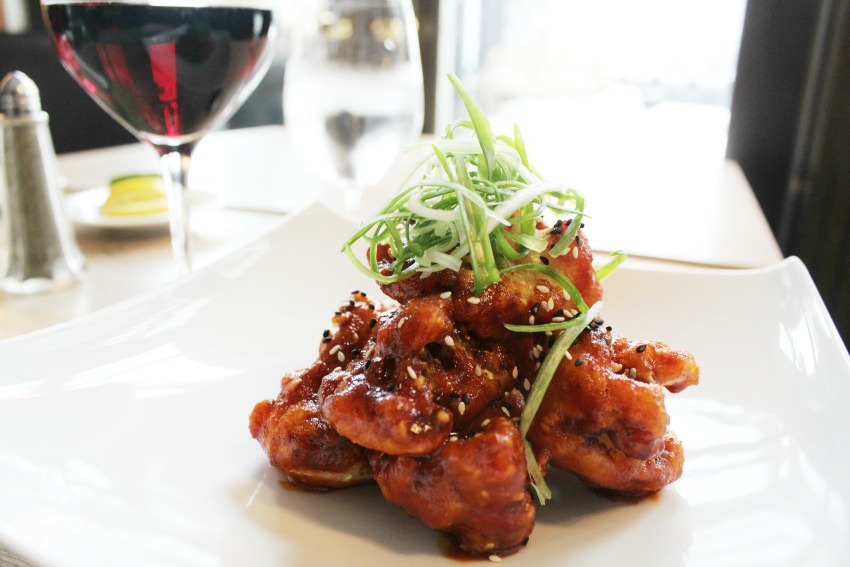 As a main course I ordered the Pistachio Crusted Lamb Rack with Rosemary Goat Cheese Mash, Parmesan Shallot Crisp and Natural Reduction and my sister had the Steak and Fries, with a vegetable side; again our dishes were plated perfectly and the meal melted into our mouths with every bite. Having barely any room for dessert, we still had to try the pear sorbet. The sorbet was unlike anything we had tried before, it was not too sweet, but creamy, with a pleasant and refreshing taste. All and all my sister and I both enjoyed the service and food at Citrus Restaurant & Lounge. Afterwards, we went back to my suite and got ready for our second evening at Toronto Fashion Week.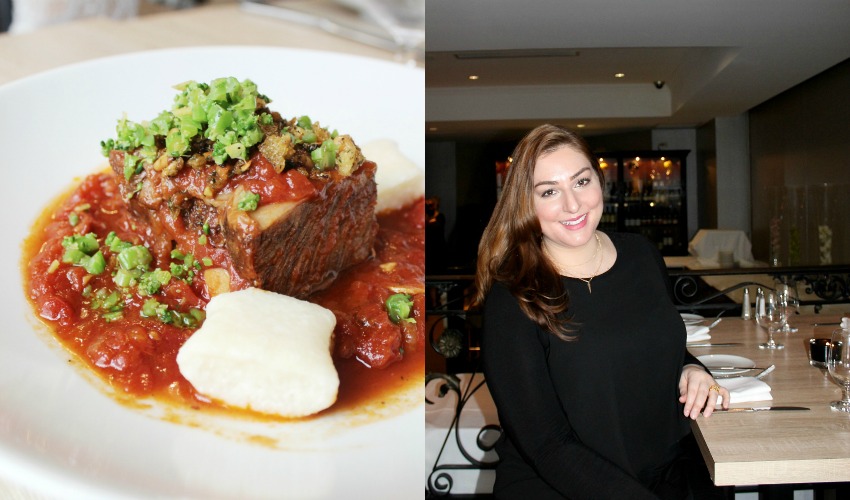 In spite of the rain, I had a lovely time gallivanting with my sister around the city! Happy to return to the magnificent Ambassador Suite, I made some organic popcorn (courtesy of the hotel), I put my feet up to watch TV and tweet the night away! Catching another great night of sleep and feeling much better than I did when I first checked in, I raised the automatic blinds to let the morning light in and slowly got ready for the day.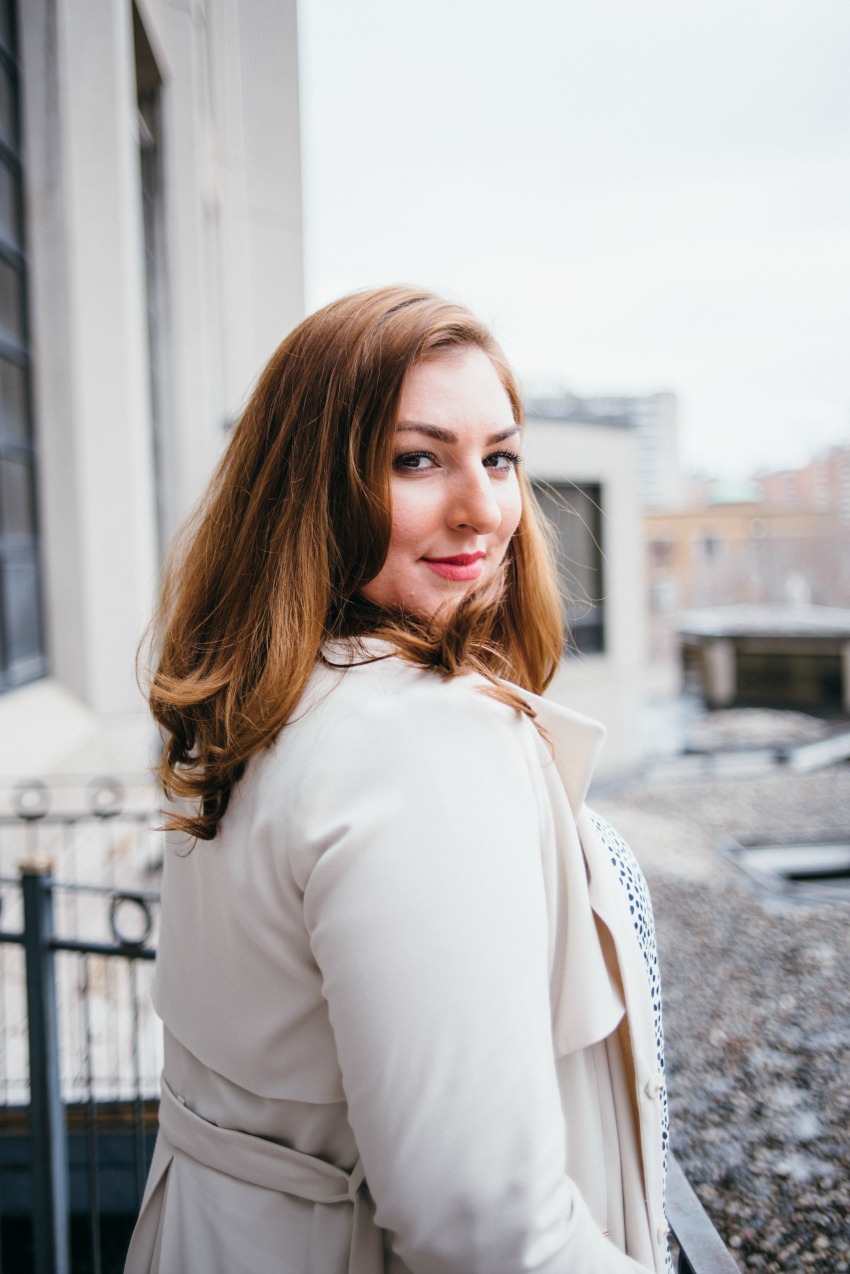 I thought to myself, what an incredibly pleasant hotel stay – I could get used to this!
From the Grand Hotel Toronto, with love.
Connect with The Grand Hotel & Suites on Instagram, Twitter, and Facebook – or visit them online to book your stay.
---
The Best of this Life received a complimentary hotel stay. Opinions are honest and personal.
Latest posts by Emily Smith
(see all)