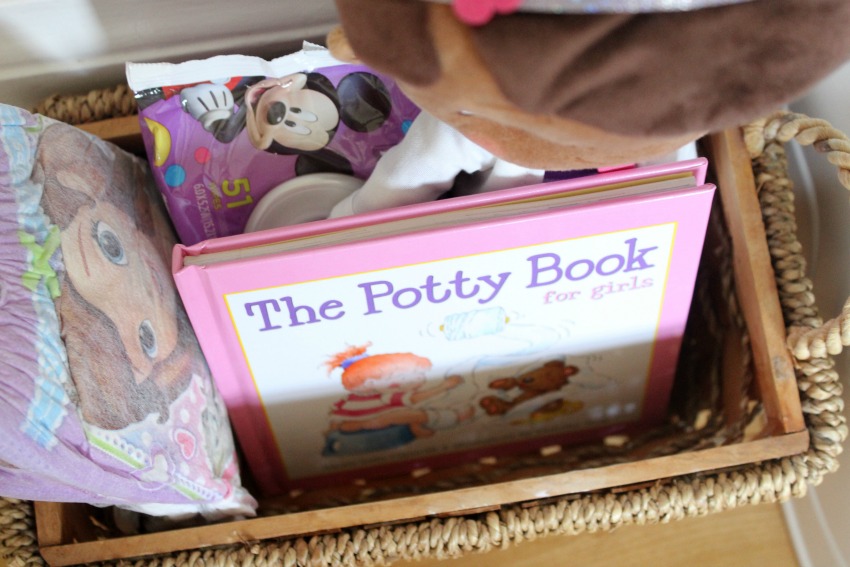 I wish I could tell you that potty training was going to be a cinch. Maybe it is for some parents and children. But from my experience and other people's accounts – potty training isn't an easy ride. Like all new things we learn in life, potty training requires practice, consistency and lots of patience – that applies to both your kiddos and you.
While you are riding the potty train, remember that you're in this together!
5 Lessons in Potty Training from one Mom to another:
1) Be prepared. It sounds straight-forward, but more often than not parents decide to potty train on a whim or out of diaper frustration. Take some time to plan ahead, prepare your child in advance, and have the right tools available.
2) Take time to talk with your child. Have talks about the potty and lots of them. Get them acquainted with their potty station before ever asking them to try it out. Familiarize them with the process – "Here's where you sit, this is your book to read, your favorite pull-ups (or underwear) are here, and you get to put stickers on your reward chart for every try you make." These simple conversations emotionally and psychologically prepare your child and can nip worry and anxiety over this new step.
3) Have the right tools on hand. It's important to have everything you and your child will need on hand as you begin potty training. A comfortable potty, Pull-Ups® , wipes, potty books, timer/alarm or Pull-Ups® Time to Potty App (adjusts to child's progress), comforting toys, rewards chart, rewards (if you are going that root, praise is a highly effective reward in of itself!) and clean up supplies for accidents (paper towels, sanitizer…etc.)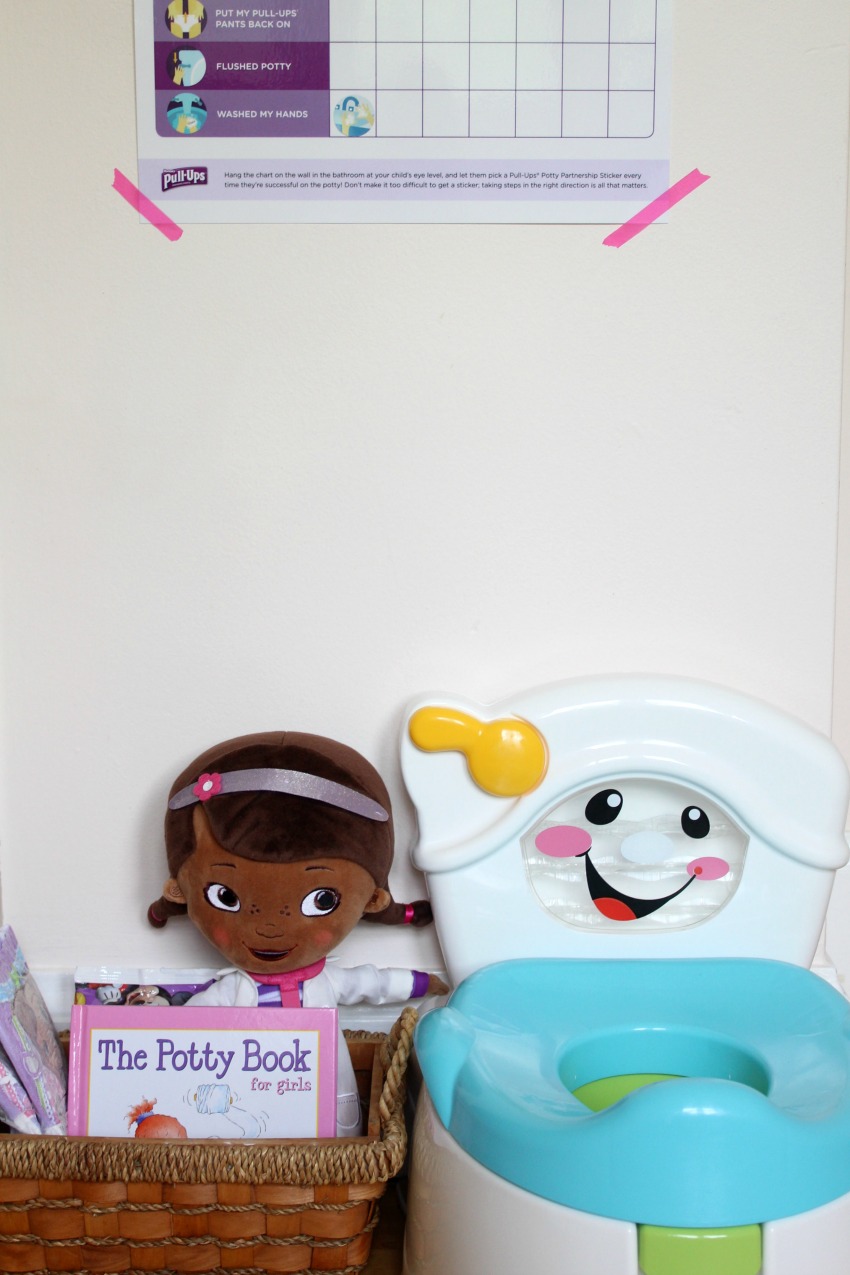 4) Consistency is key. We are all creatures of habit, it's in our nature. Spend a week preparing your kiddo, and introducing the concept of the potty. Then lock down a time to begin potty training. Once you begin, be consistent with trying. You can even set an alarm or timer for every hour (or three, whatever works) to remind you and your child – "It's time to sit on the potty!" Some children really get into this, because it's a bit of a game – "The timer goes off and I'm going to try – I get a sticker for trying, then I get to wash my hands and play in soap…okay, this isn't so bad!
5) Lack of success doesn't mean failure. You've been trying for three days, a week, two even, and your Little One hasn't gone potty. You've failed, right? Wrong! Here's where the patience really needs to kick in. Your child is learning, observing, habitualizing, and gradually connecting with this new concept. Every child is different and unique, which means they all learn and adapt to a change in their routine differently. It's important not to drop the ball on consistency, simply because the end result you're looking for hasn't happened yet. In the meantime, they are learning to put on and pull off their Pull-Ups® by themselves, spend time sitting down on the potty and forming a new habit of washing their hands after bathroom-time. They are slowly changing their routine during this whole process, which will eventually lead to a successful transition using the potty.
To help you with your potty training journey, Pull-Ups® has partnered with renowned child psychologist and potty training expert, Dr. heather Wittenberg to create the Pull-Ups® Potty Partnership. By completing a free, online quiz about your child's habits, parents will receive customized tips and advice based on the Potty Personality their child most resembles: a Squirrel, Bear Cub, Puppy, Owl or Turtle.
It's completely tailored to work with your child's unique personality, on their schedule and according to how they learn.
You got this!
Latest posts by Emily Smith
(see all)