The 2018 American Girl of the Year is Here and We're Totally Smitten!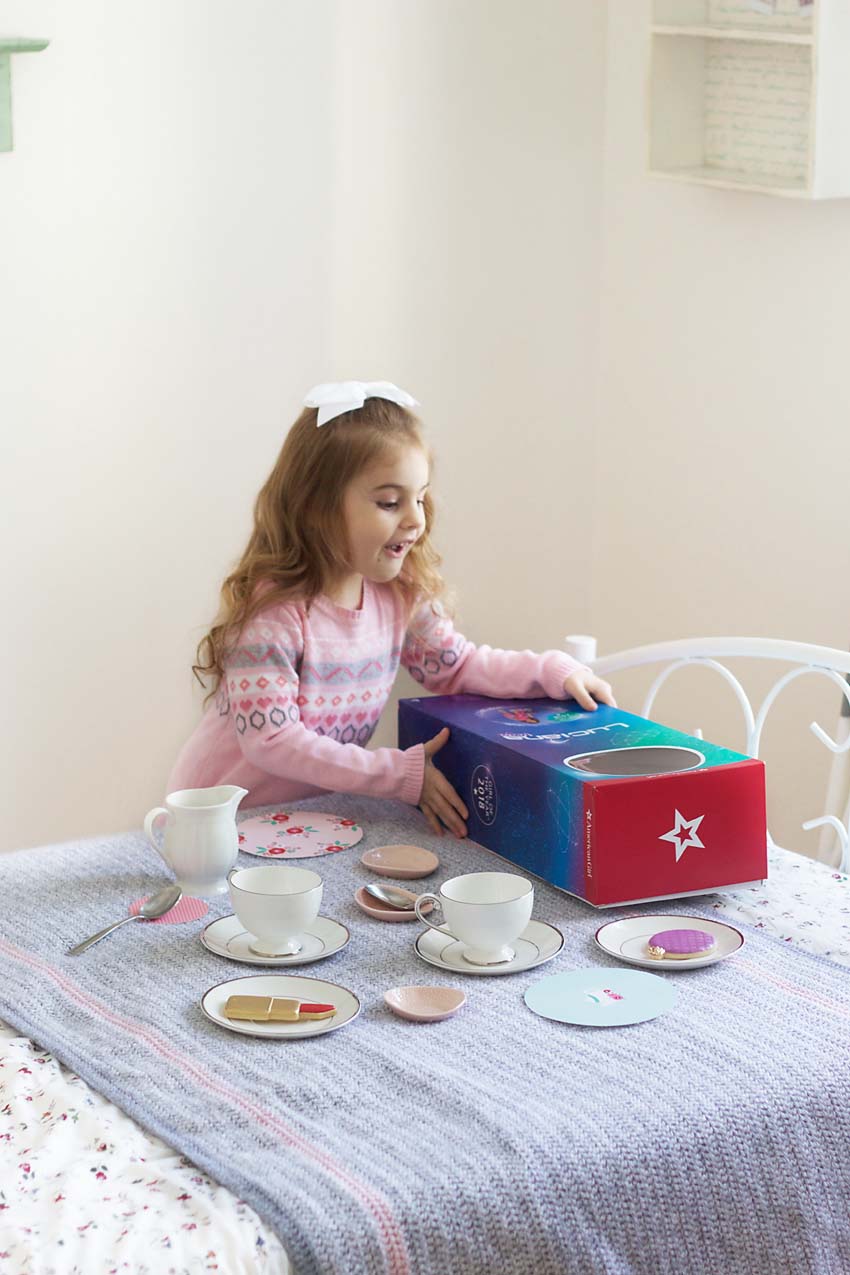 "Can you have a tea party in space?" my daughter turns to me and asks inquisitively as we have a casual conversation about planets, shooting stars, and galaxies far away. "Why not!" I exclaim, "It might get a bit messy, with the lack of gravity and all, but we could imagine it couldn't we! And I know just the girl who would love to have a tea party with you on the moon…" She looks at me with big eyes that question who without having to say so.
Allow me to introduce you to Luciana, the 2018 American Girl of the Year. She's definitely the doll to take on adventures this year, like afternoon tea parties on the moon. Luciana, or more affectionately, Luci, is an aspiring astronaut full of spunk and ambition. Not only is she an immediate BFF for kids, she's aspirational and a wonderful role model. She's fascinated with science and technology and her goal is to be the first girl on Mars!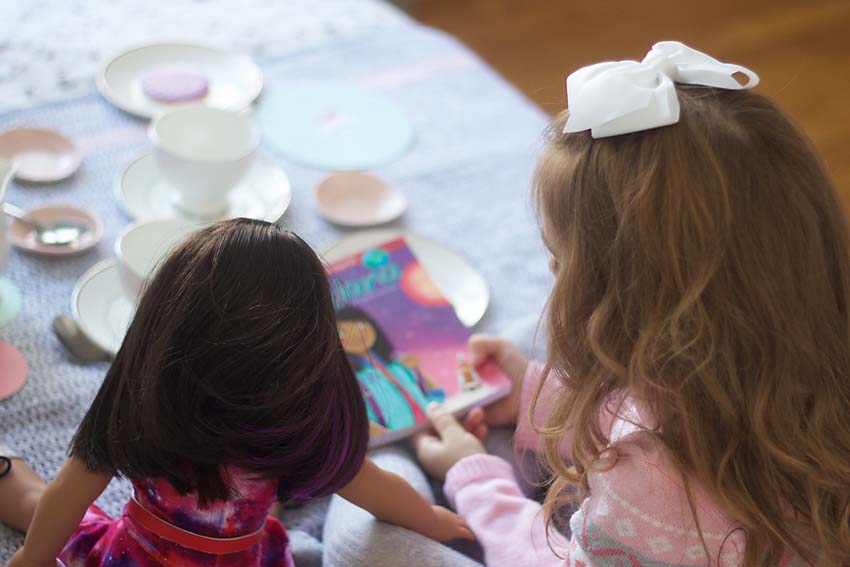 Luciana is 18" tall and comes sporting a super cute galaxy-inspired dress, a red purse, two necklaces (a choker and a special star charm gifted from her parents at birth), and a pair of super cool silver boots. Her look is totally space-chic, and my daughter already thinks of her style as inspirational. Her beautiful dark-brown hair flows down just below her shoulders and features a vibrant purple peekaboo streak. I don't know who's more smitten with Luci – me or my daughter! But I can tell you this, we're both huge fans of this American Girl already.
Last night, I read the first chapter of Luciana's introductory book, to my son and daughter before bedtime. I asked them to close their eyes as I read and imagine Luci arriving at her first day of Space Camp. What did it look like? Could they see rockets and the space habitat where she would be sleeping? They were swept away by the beginning of the story and had lots of questions to ask my daughter's Luci doll. This is the magic of imagination at play! I beam as I watch them listen, pause at the discovery of new words, and witness their minds in action as the doll before them comes to life. She has a captivating story and we're all keen to find out more about it!
As a parent who is proud to be raising two children who are full of ideas and who see the world uniquely, I really appreciate Luciana's positive message:
The person who thinks a little differently from the rest has the greatest chance of making a difference in this world.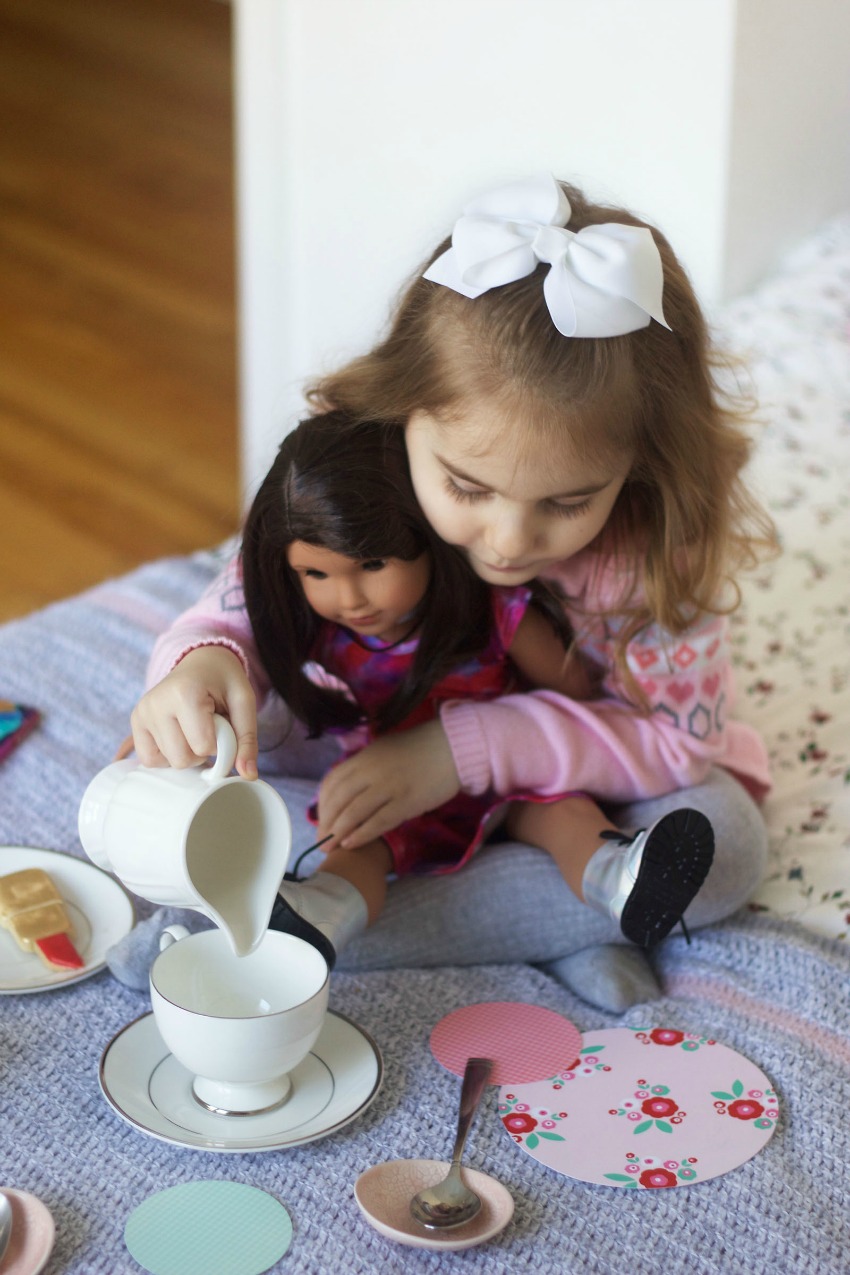 When it comes to linking the imaginative world of books and toys, Indigo has always been instrumental. I fondly recall the in-store trip I took to Indigo Kids with my son, when he was just starting to walk on his own. His delight at discovering the play section with trains and picture books filled him with joy and here we are, seven years later still turning to Indigo for sources of inspiration as a family. Indigo is the exclusive Canadian retailer of American Girl – the beautiful dolls are easy to spot at select locations of Indigo and Chapters across Canada and they are also available online at indigo.ca
In celebration of Luciana, the 2018 American Girl of the Year, Indigo is hosting a contest until January 31st, 2018 for a chance to win your very own Luciana Vega doll. You can enter online here.
I've teamed up with Indigo to give one lovely reader of The Best of this Life Luciana's two books by Erin Teagan: her introductory novel, Luciana, and the 2nd book in her series, Braving the Deep. American Girl fans will have a lot of fun reading these books and learning more about Luci's stories and exploits.
To enter, please leave a comment below letting me know what characteristics you love about Luciana Vega, the American Girl of the Year! Giveaway will close January 31, 2018 and is open to legal residents of Canada who have reached the age of majority in their province/territory of residence. Good luck friends!
---
This piece has been sponsored by Indigo. As always, all opinions are honest and personal.
Latest posts by Emily Smith
(see all)