I'm not quite ready to talk about fall, but I can't help that it is coming. I would love to hold on to summer as long as possible, but truth be told I really do like fall as well, so I'm slowly shifting to prepare for it. As evenings grow darker earlier and the weather gets cooler, you'll want to start transitioning to a fall wardrobe from your summer one. Soon it will be time to pull out clothes for layering and switch your sandals, flip-flops and peep-toes for boots. However, if you're like me, you won't just want to go straight from the summer clothes to the fall ones. I like to make the most of my favourite summer pieces with as much wear as I can get.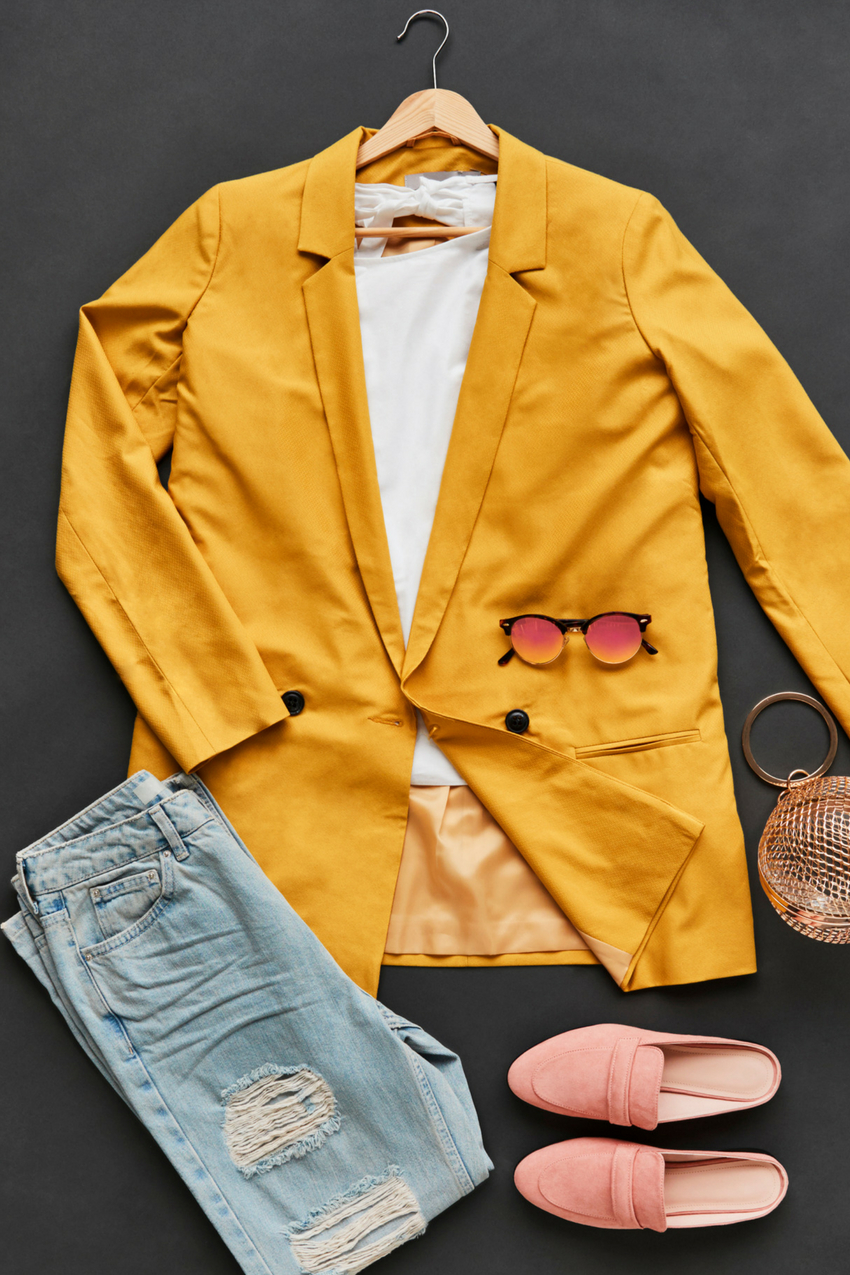 Here are eight tips to transition from your summer wardrobe to fall and get the most out of both sets of clothing
1. Use a Long-Sleeved Tee Under Outfits
You can still wear your maxi dresses in the fall. As the weather gets cooler, you just need to add some fall layers underneath. Opt for a long-sleeved tee. Keep it simple and thin to avoid feeling bulky. If you prefer not to wear anything underneath your maxi dress, consider a boyfriend cardigan or light jacket over the top.
2. Switch to Knee-High Boots and Boyfriend Cardigans
Want to keep your knee-length dresses in rotation for now? Switch out your sandals and flip flops for some knee-high boots. Not only will they instantly give your summery dresses a more autumnal look, they'll keep your legs warm too. You can also opt for a boyfriend cardigan or a denim jacket over the top to add another layer of warmth on breezier days.
3. Add the Layers (all the layers!)
Layers, layers, layers. September is a wild card when it comes to weather. Mornings can be chilly, yet by the afternoon it can feel like summertime. Layers give you options to be weather-flexible for the earlier weeks of fall. Want to keep using that printed floral blouse for a few more weeks? Just add a layer over the top. Use a light knitted cardigan, blazer or motto jacket. You can always take a layer off if it's too warm by mid-day and you have it there as it gets cooler in the evening. Other layering options include: undershirts, tank tops, thin cardis (you can even wear a tee, cardi, and jacket for seamless layering), or wrap coats.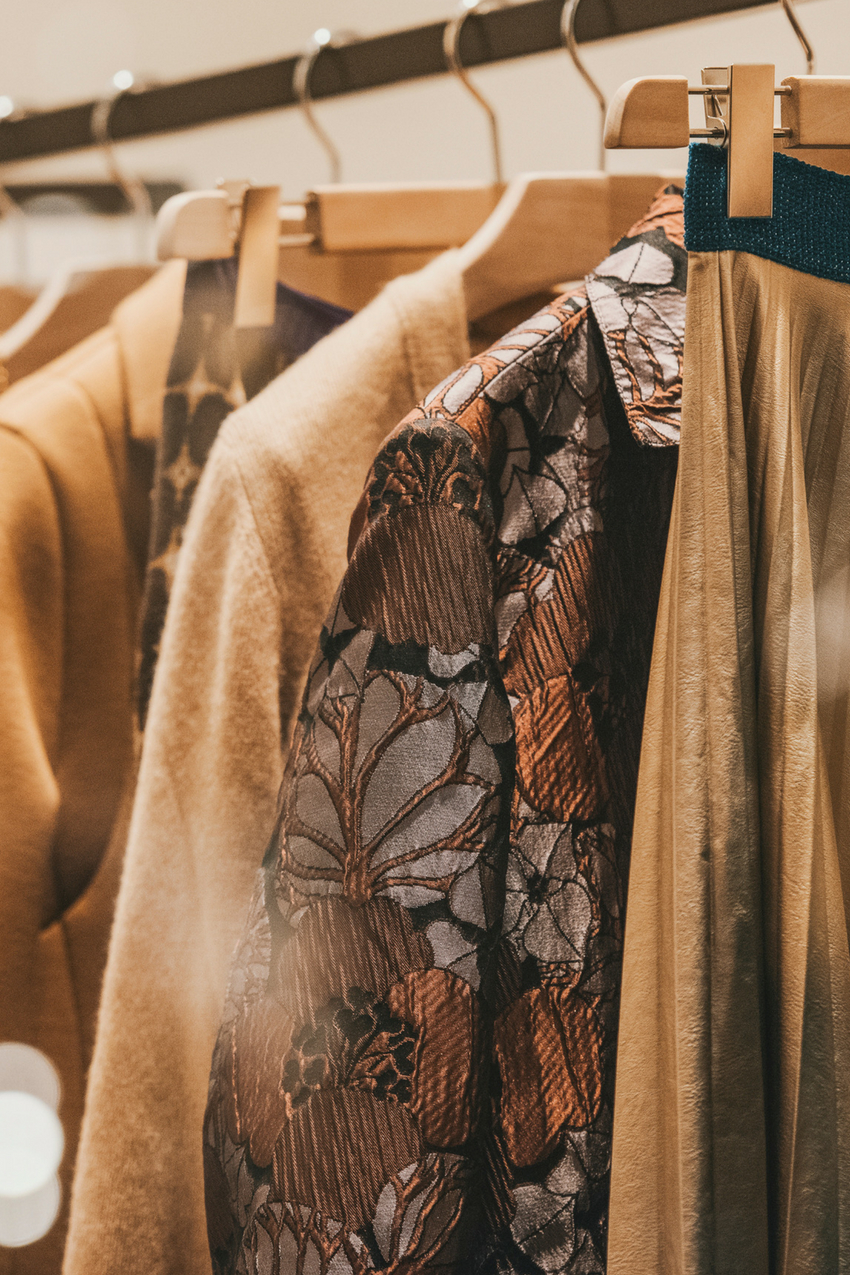 4. Switch Flip Flops for Booties
If you're not quite ready for knee-high boots, opt for booties instead. These are a super cute option and work with so many different types of outfits, including ankle-length jeans.
5. Add a Military Jacket
Another way to keep the summery tops going longer in your fall wardrobe is to couple them with a military jacket. Military jackets are still on trend for Fall 2018, and if you don't have one this is the perfect season to get one. Since they've been in style the past few years you might even score one at a second-hand store!
6. Don't Forget the Tights
There's nothing more simple than adding leggings or tights underneath your dresses and skirts. You'll be able to turn your clothing into fall clothes instantly. Black is a safe choice that will work for most outfits, but don't be afraid to pull out some colours from a patterned dress that transitions well to fall, like burgundy, dark mauve, or navy blue.
7. Add a Light Scarf
If it's not quite cool enough for a jacket, add a scarf to outfit. Keep the material for the scarves light and open around the neck. It's just enough to keep a light breeze off your neck and shoulders, while adding interest to your look.
8. Use An Autumn Colour Palette for Accessories
When pairing accessories with pieces from your summer wardrobe, try deep hues like cognac, wine, and burnt orange; they work well with darker summer floral prints and neutrals like tan, grey, and blush.
Before the weather takes a total dip, this is the perfect time to start preparing your closet for the transition into fall. Taking the time to think about how your summer wardrobe can work with some of your fall pieces will help you get more mileage out of your lighter-weight items. It's amazing what a few jackets and accessories can do!
Pin this post!

Latest posts by Emily Smith
(see all)