Happy August friends! I'm so happy you guys have been enjoying my "things to do this month" series. So here we go – new month, new things to do!
How will you be soaking up the rest of summer? I'm sharing some local things happening in Ottawa this month you might want to check out. As well as general ideas of things you can get up to over the weeks ahead. I'll surely be making the most of summer in every way possible!
"She refused to be bored chiefly because she wasn't boring."
― Zelda Fitzgerald, The Collected Writings
Summer Fun This Month
1- See Cirque Du Soleil Alegria, August 1 – September 1: Alegria opens today in Gatineau and it's not to be missed! "Beloved by fans around the world, iconic Alegría is reinterpreted in a renewed version to share its timeless story once more. The classic power struggle of old meets new is reinterpreted for today's cultural pulse. Led by an intangible wind of change, an emerging movement strives to shake the established order, instilling hope and renewal to bring light to a world in perfect harmony. Alegría energizes the audience with a joyful spirit for a brighter and more inspiring tomorrow." Purchase tickets here.
2 – Check out Ottawa International Buskerfest, August 2-5: it's always a fun time seeing the street performers in action. "The 28th Ottawa International Buskerfest will play host to the biggest lineup of international street performers!"
3 – Creative Sundays (Every Sunday in August), 10am- 2pm: " Come by the Ottawa Art Gallery Studio for weekly drop-in creative activities suitable for all ages."
4 – Enjoy as many beach days as possible: we still have plenty of summer days left, and if you have some unscheduled days to play with, the beach is a perfect place to use them up!
5 – Celebrate Civic Day Weekend: known by many different names from Regatta Day (Newfoundland) to Heritage Day (Alberta) the first Monday of August is a great time to plan a summer long weekend. Even though it is not a statutory holiday in Ontario if you can have it off its a fun time to plan a summer getaway!
6 – Rainy Day? Why not build a masterpiece out of LEGOS: get the whole family in on this kid-friendly activity. Whether it's an enchanted forest or futuristic city, let your imagination go wild.
Festivals, Food Trucks, and Fruit
7 – Have an international food night: invite friends or family over, with everyone bringing a dish from a different cuisine, a great way to spend time with loved ones and explore a new cuisine!
8 – Sign up for the Dominion Observatory Tour August 10, 2pm-2:30pm: Join for a free tour of this historic building!
9 – Sing along at the Nordstock Music Festival, August 9-11: "Canada's Woodstock experience is happening August 9-10-11, 2019 in Ottawa at the Nordstock Music Festival, Canada's celebration of Woodstock 1969."
10 – Enjoy an afternoon at Art in Strathcona Park, August 10, 10am – 4pm: "Artists and artisans and undiscovered talents will come together to sell their work directly to the public and to raise public awareness about mental illness." Learn more here.
11 – Try a new food truck: are you a food truck connoisseur or looking to expand your culinary experiences? If so, food trucks are an awesome way to discover new tastes.
12 – Write a summer adventure story with your kids: storytelling, whether from imagination or retelling past family adventures, is a fun way to spend time together and develop creativity!
13 – Visit a water park: if you checked off lake and pool visits but still want to get out and splash together than a water park is a great way to spend a day together.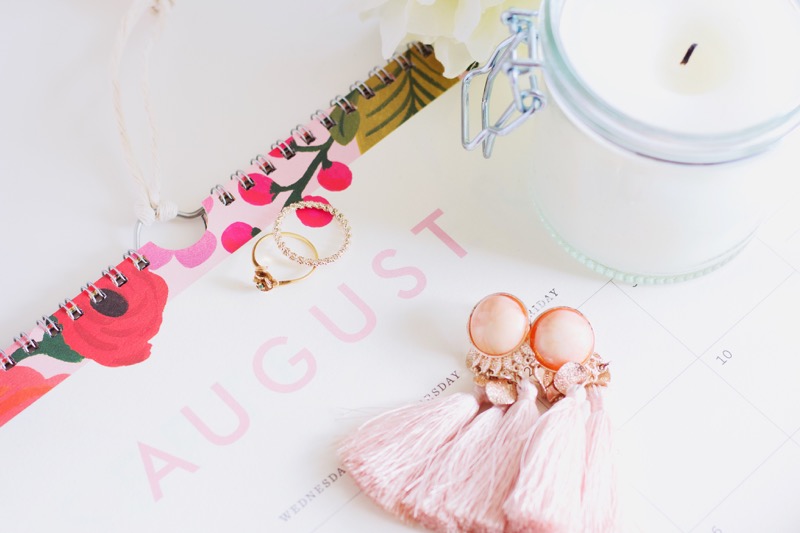 Have You Visited a Museum This Summer?
14 – Canadian Museum of Nature, Pterosaur: Flight in the Age of Dinosaurs, Now until September 2: "Big as a fighter jet, or small as a sparrow, they lived for 150 million years—the original fear in flight. Don't miss the largest gathering ever of winged reptiles in this limited-time, Canadian premiere exhibition." Purchase tickets here.
15 – Take a guided tour around your city (or neighbouring one): one of the absolute best ways to learn more about your city (or a new one) is to take a guided tour, you are bound to learn more about your city and discover aspects you may have overlooked!
16 – Eat fruit that's in season: here in Ontario, raspberries, blueberries, nectarines, peaches, pears, plums, and watermelons are in plenty this month, fresh from our local farms. Enjoy every delicious bite!
Local Events, Summer Playlist and The Northern Lights
17 – Water Lantern Festival, August 17 5pm-10pm: "Discover the magical festival of water lanterns with food trucks, music and an incredible night of floating lanterns."
18 – Take a trip to the Byward Market in Ottawa: from food to fashion, you'll find great market stalls and shops to discover.
19 – Make a "Summer of 2019" playlist: capture the essence of this summer with your favourite songs you've been singing along to the past couple of months. It'll be fun to play on one last road trip or during the fall when you're missing those summer days.
20 – Have a backyard campout: you don't need to pack the car and take off to enjoy a night under the stars, camping in the backyard is a great way to break up the routine and ease little ones into the fun of camping!
21 – Northern Lights, Sound and Light Show on Parliament Hill, every evening in August, 9:30pm: " Northern Lights is an impressive 30-minute multimedia show set against the backdrop of the iconic Parliament Buildings. The experience takes the audience on an unforgettable journey of sound and light through Canada's history and highlights the country's important milestones. Don't miss this free, bilingual show, presented nightly in Canada's Capital from now to September 8, 2019."
Back to School Shopping, Fall Style, and Tire Swings!
22 – Start planning a fall look: if you're like me, we are right in the middle of summer and I don't even want to think about fall or winter, but this is a great time to buy a few on trend pieces for that chillier weather and get prepared!
23 – Back to school: I still have a solid month before my kids go back to school, but the closer you get the September the crazier it be. Start preparing the kids things to get them in order for the month ahead, including taking advantage of back to school sales to get all the clothing and supplies they'll need.
24 – Throw a dance party: a couple of glow sticks and some fun beats is a great way to surprise your kids and shake up any summer routine!
25 – Make a backyard tire swing: possibly one of the most iconic DIYs around, all you need is an old tire, some rope, and a sturdy tree. You'll immediatly take the fun in your backyard up a level!
26 – The National Gallery of Canada, Artissimo – Portrait Collage August 26, 10am to Friday, August 30, 4 pm: "Come explore art – then play, draw, paint and create! Families are invited to experience the Gallery, play art games, make their own artworks and share art with other kids across Canada and around the world." Included with admission to the Gallery
Canoeing, Fishing, and Blackberry Picking
27 – Try out a canoe: canoeing is a great water activity that lets you take a calmer, slower pace and really take in your surroundings!
28 – Take up a martial arts: martial arts isn't just for self-defence but it is a great way to stay in shape, you can start by checking out some classes on YouTube and if it clicks with you explore a local class!
29 – Go fishing: I am more of a catch and release kind of gal (when done correctly without injuring the fish!), but fishing is a great way to get outdoors and explore nature.
30 – Pick blackberries: my family had a blast picking strawberries last month, picking fruit is a great family activity and tasty too, hopefully, we will get out and enjoy fresh blackberries too!
31 – Throw an "End of Summer" party: while it's not the official end of summer, school is almost back in session (and has already started for some). Why not celebrate the joy of summer and all of the memories you've made with a fabulous bash! Not ready to have a farewell party yet? Hold on to this idea for Labour Day weekend.
I hope these ideas have inspired you to make the most of the month ahead, to try new things and explore local events!
Latest posts by Emily Smith
(see all)