25 Delicious Recipes to Celebrate Canada Day
Canada Day Long Weekend is here! School's out for summer, the sun is shining, and it's time to unwind and celebrate. What are your plans? Will you be relaxing by the pool all weekend long, heading to the cottage, or exploring all the events in the city? I'd love to hear what you're up to – let me know on instagram @best_ofthislife or twitter @bestofthislife.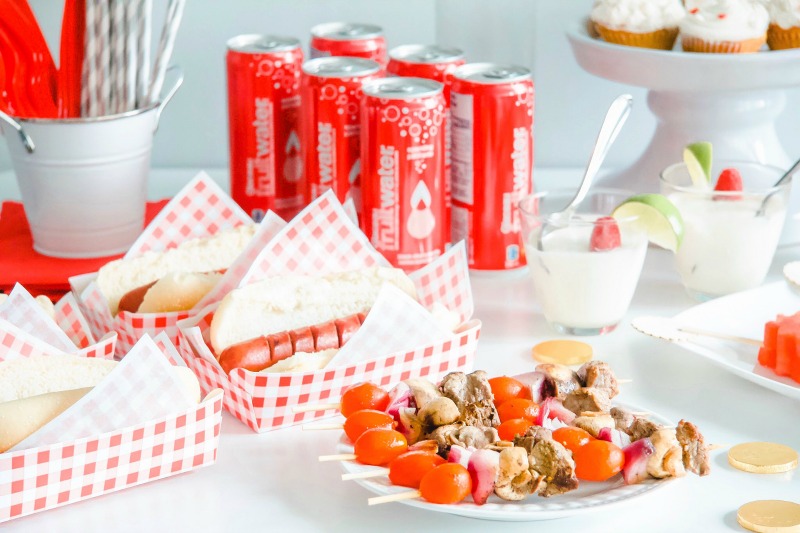 We'll be living that pool life all weekend long and celebrating both Canada Day and my husband's birthday on July 1st. We're also welcoming home my big sister who's been abroad for the past year; we're so happy to have her back! I can't wait to have a chill get together, grill up some delicious food, and throw a party.
When it comes to Canada Day, what foods and desserts do you like to prepare? Good old hamburgers and hot dogs have always been on the menu for us, but we also like to add in some Canadian flare with colourful kabobs, maple-leaf s'mores, and patriotic cakes – like this Jos Louis one I made two years ago.
In honour of Canada's birthday, I wanted to share a round-up of mouth-watering foods, drinks, treats, and desserts to inspire you to add a little or a whole lot of OH CANADA YUM to your celebrations this weekend. Whether you're hosting or heading to a friend's for a BBQ, this list is sure to get you in the festive-food mood! 
25+ Canada Day Party Recipe Ideas
APPETIZERS, SALADS + MAINS:
TREATS + DESSERTS
DRINKS + COCKTAILS
Happy Canada Day friends!
Latest posts by Emily Smith
(see all)