5 Ways To Get Your Toddler To Brush Their Teeth & A Free Printable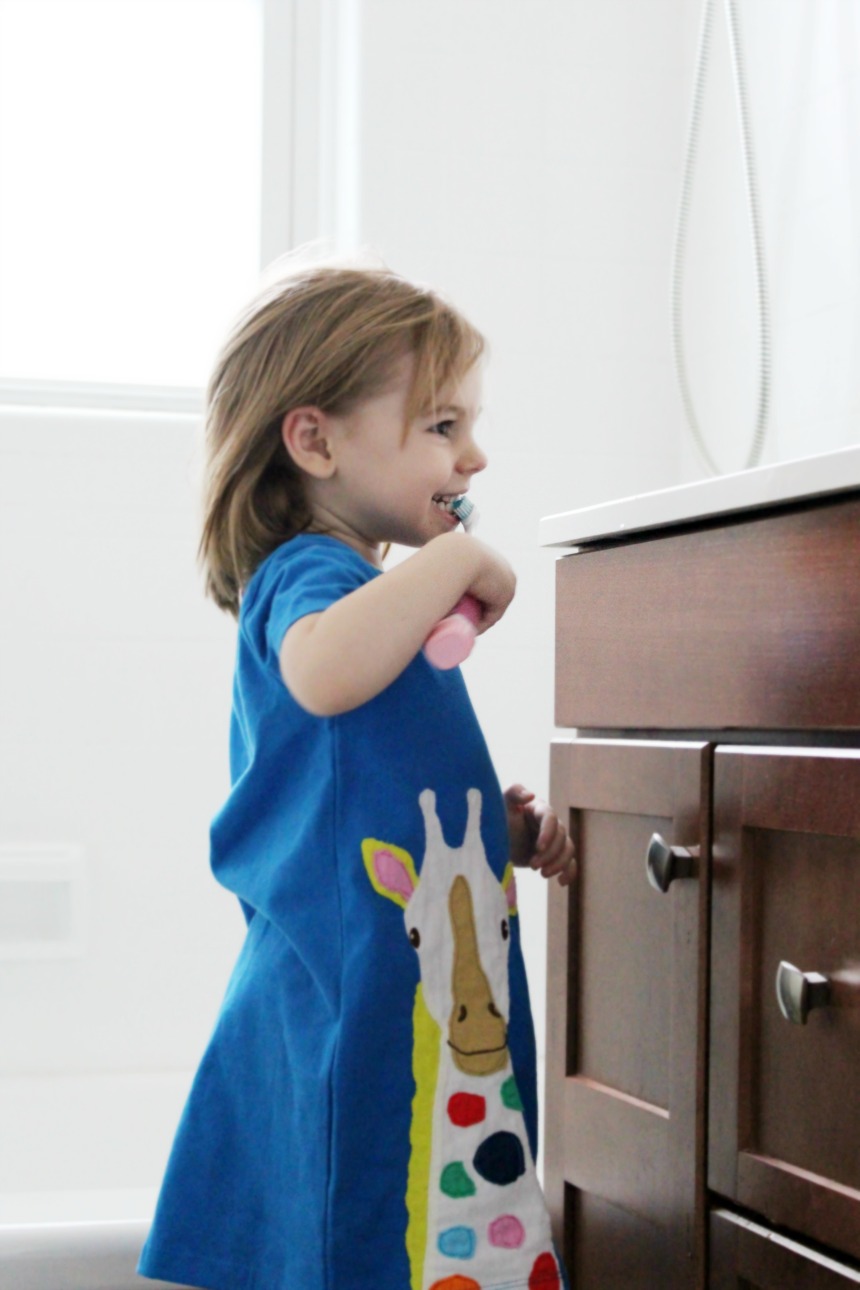 We started brushing our daughter's teeth when her first precious tooth came along. With a tiny toothbrush and baby-safe toothpaste (you can find fluoride-free paste for ages 6 months and up), we worked circular motions on each of her teeth as they showed up. Now, she's just over two years old, and she brushes her teeth, with the occasional help from her parents.
When she was old enough to start by herself, she liked to watch her older brother brush his teeth and was quite taken with his powered spin brush. So, we just had to get her own – a "My Little Pony" spin brush that has a pink diamond as the power button. Without a doubt, this makes teeth-brushing time even more fun!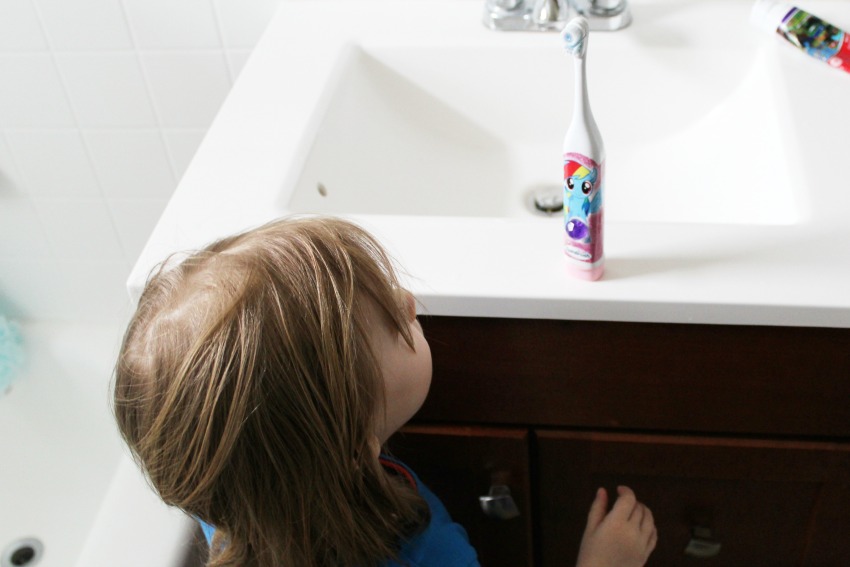 It's easy to forget about the importance of brushing our kid's teeth, especially in the busyness of the day and the endless list of things to do before daycare, school or before bed. A few times of "letting it go" for a day or two can lead to a harmful break in routine, which is so crucial for instilling good oral health. And good oral health is essential for their future.
I know it's not always a piece of cake getting little ones to comply. My advice is to try a lot of different approaches until one stick. There was a time when my son (now 5) went through a period of not wanting to brush his teeth, and we tried a lot of ways to get a toothbrush in his mouth! But the thing that worked for us was posting a chart for him in the bathroom where he could put up a sticker for each time he brushed his teeth. He became proud of himself every time that he did it, and it became second nature. In fact, if he is ready to go to school and we've forgotten about brushing his teeth after breakfast, he will always remind us!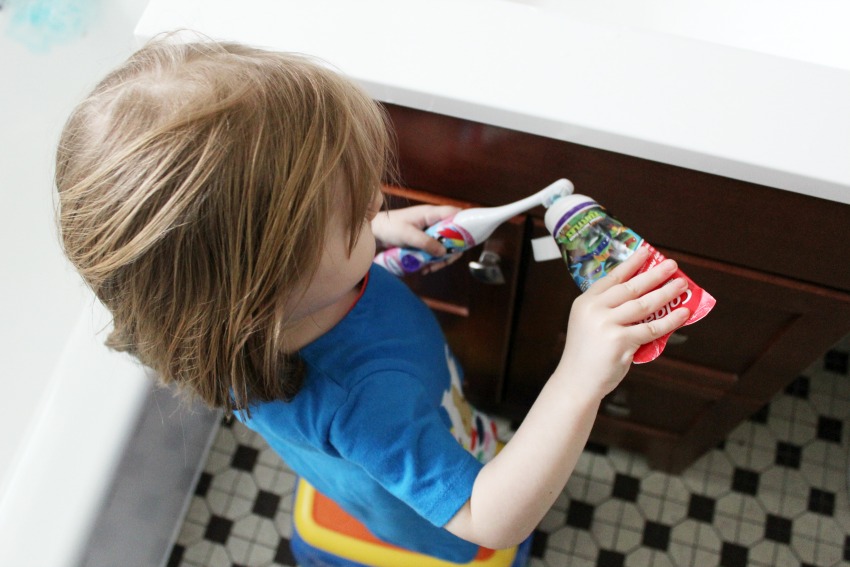 Here are a few helpful ways that can get toddlers brushing.
5 Ways to Get Your Toddler to Brush Their Teeth:
Bring them to the store to pick out their own toothbrush:

make a big deal out of your "special toothbrush trip" and have them choose the one that makes them happiest.

Create a routine

: if your kids know that after breakfast, before getting dressed it's time to brush their teeth then they will come to expect it as part of their daily routine and won't be surprised when you remind them of it either! The same goes for bedtime. You can even create a picture chart to help them remember; get in their pyjamas, wash their face, brush their teeth, story time, bed.

Toothpaste options:

this is a biggie. Kids have sensitive palettes and some just don't like a particular flavour of toothpaste. Thankfully, there are many options available at your local drugstore or health food store. You can now find strawberry, bubble gum, mint, orange, cinnamon, etc. Lots of choices so your toddler will not cringe every time.

Brush your teeth together:

how simple is that?! Sometimes the quickest way to get kids on board is to do the task with them. Brush your teeth whenever it's time for them to brush theirs (my husband did this for awhile with my son, until he was comfortable brushing his teeth on his own).

Read a book:

there are lots of fun children's books that encourage kids to pick up their brushes and take care of their teeth. Reading them together can help your child understand the importance of good oral care. One that we like to read is Brush, Brush, Brush! By Alicia Padron.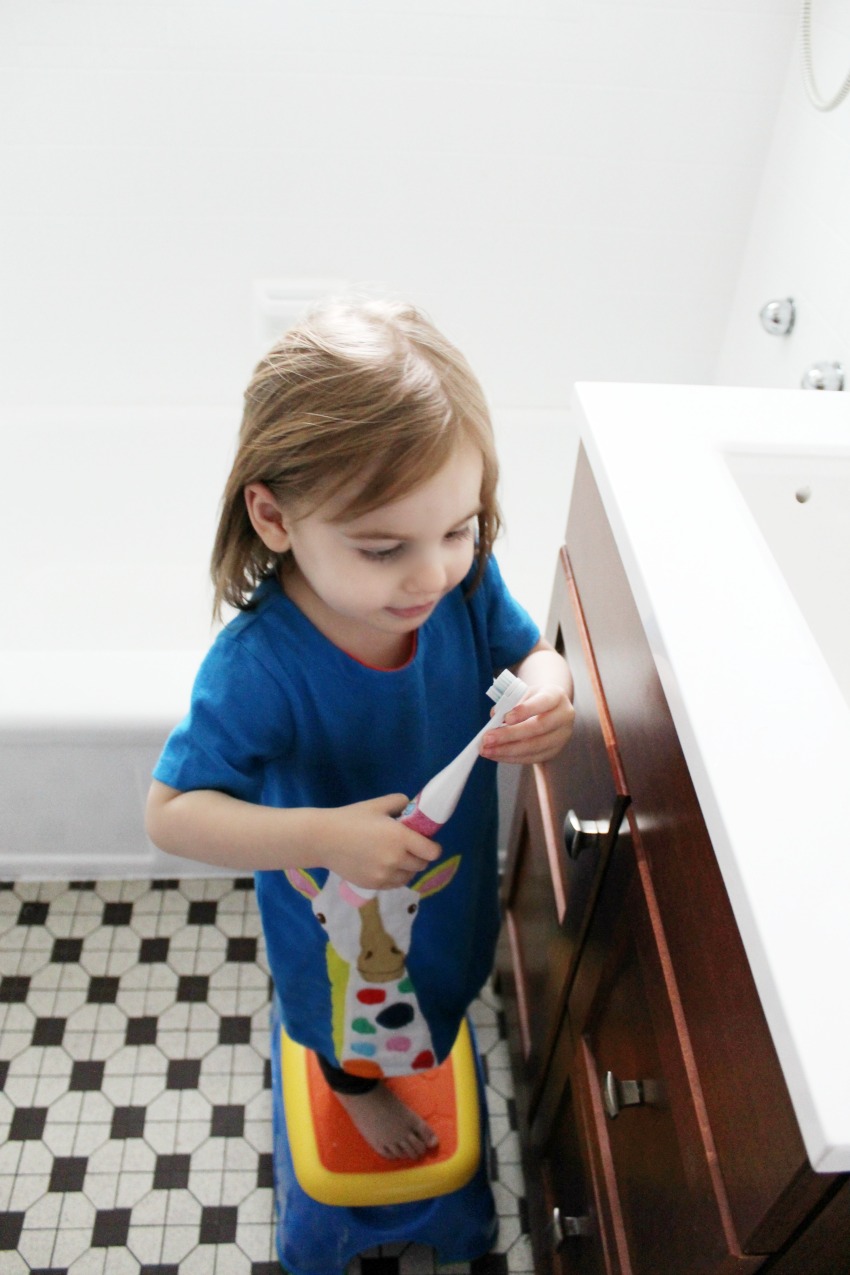 Along with brushing their teeth, regular dentist appointments are key to taking care of your children's oral health and identifying any concerns. Even if your child does have a dental disease, like a cavity, catching it early is the best way to take care of it and save money in the long run.
April is National Oral Health Month, and I'm encouraging you to "make a big deal" out of it! Pay extra attention to your kid's dental hygiene and book their next dentist appointment to give them the best care possible.
If you don't have a dentist, don't worry! Click here to find one today!
To help your young ones stay in a great brushing routine, I created a printable that they can colour in and post in their bathroom to serve as a fun reminder to brush twice a day.
Just click to download & print: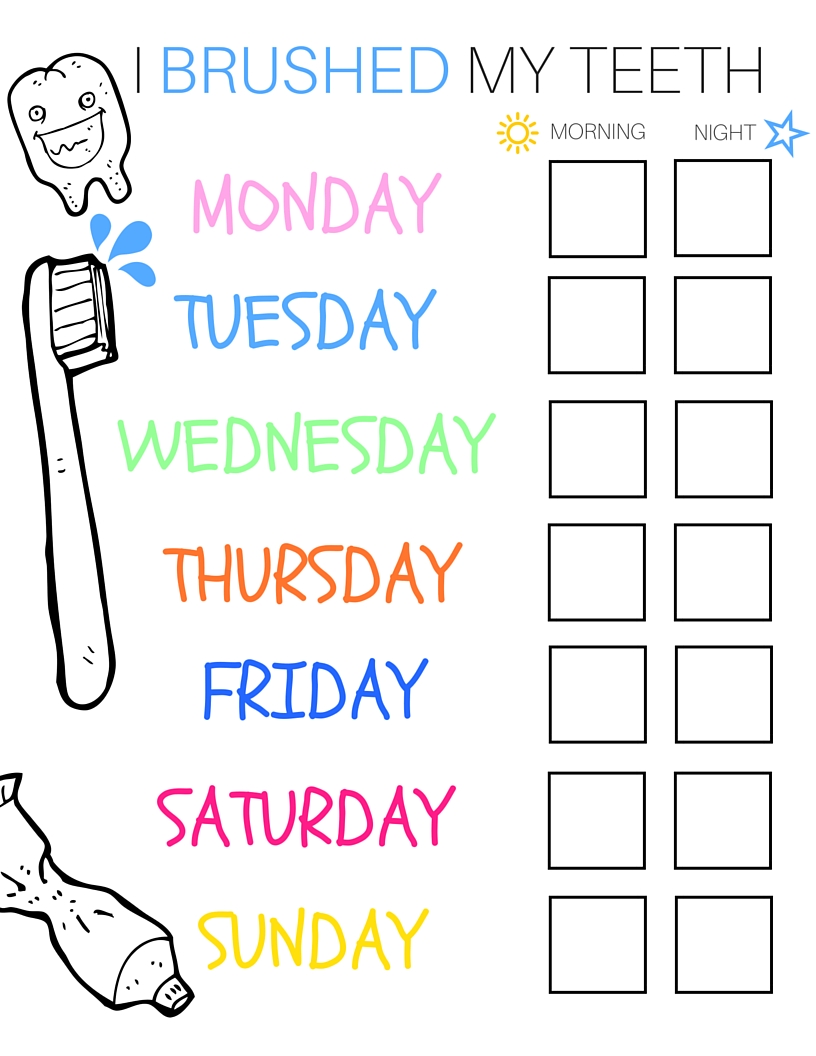 Happy brushing!
Although this post has been generously sponsored by The Ontario Dental Association, the opinions and language are my own.
Latest posts by Emily Smith
(see all)