A Better Sleep for Your Kids with Leesa
A Quality Mattress Is Key to a Good Night's Sleep
We all know how important a good night's sleep is for our health. With every new study, the findings are the same: sleep is crucial for feeling our best. There are a few tried and true ways to achieve an optimal night of rest, including winding down in the evenings with a book, taking a warm bath before bedtime, doing relaxing stretches, and above all, having a supportive and comfortable mattress.
Last year, we updated our master bedroom and the main focus was a new mattress. Both my husband and I had been experiencing lower back pain in the mornings and we agreed it was time for a better mattress.
I've always felt that a good mattress should be the focus of any bedroom, seeing as a place to rest is the main purpose of one's room. Even though our old mattress had been carefully selected years prior, it wasn't giving us the blissful sleep we dreamed of. Thankfully, we discovered Leesa.ca and updated to a Hybrid mattress (formerly known as Sapira) for the most comfortable and dreamy sleep ever!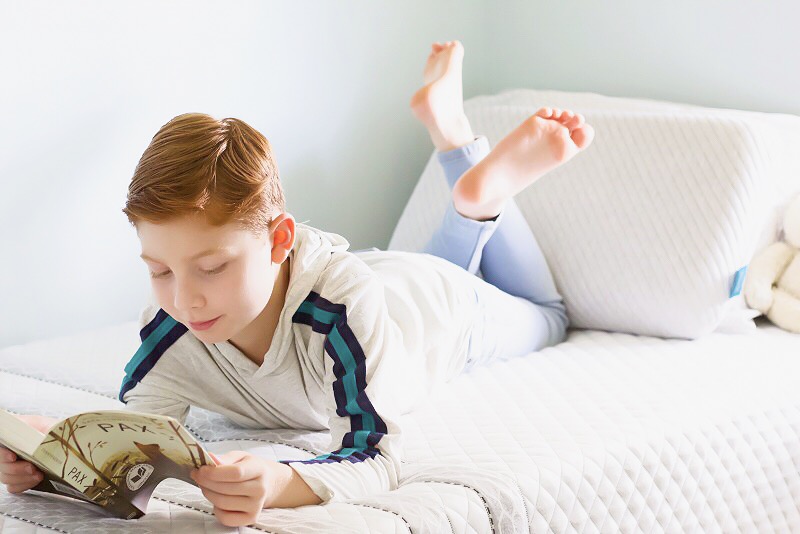 The Leesa Hybrid Mattress Delivers Comfort and Support
At the time, I wasn't expecting too much in our new mattress, only an upgraded model really. But what we got was so much more! Our quality of sleep has skyrocketed with Leesa's Hybrid mattress and memory foam pillows. A year later, I can say without a doubt it's the best sleep we've ever had.
At the beginning of summer, we decided it was time to give our son's room a fresh look. Once again, the main focus was on upgrading his bed and mattress. While Aiden is only entering the 4th grade, he's in the 98% percentile for his height and seems to be getting taller every time I turn around. He had outgrown his bed frame and the support of his current mattress wasn't keeping up with him. At this stage in his childhood, as he's growing, a restful night's sleep is absolutely necessary for his development. We want him to feel comfortable and supported, especially after days filled with active play and long hours of concentration at school.
With his needs in mind and our past year of experiencing wonderful sleep, we knew the Hybrid mattress from Leesa would be the perfect choice for him.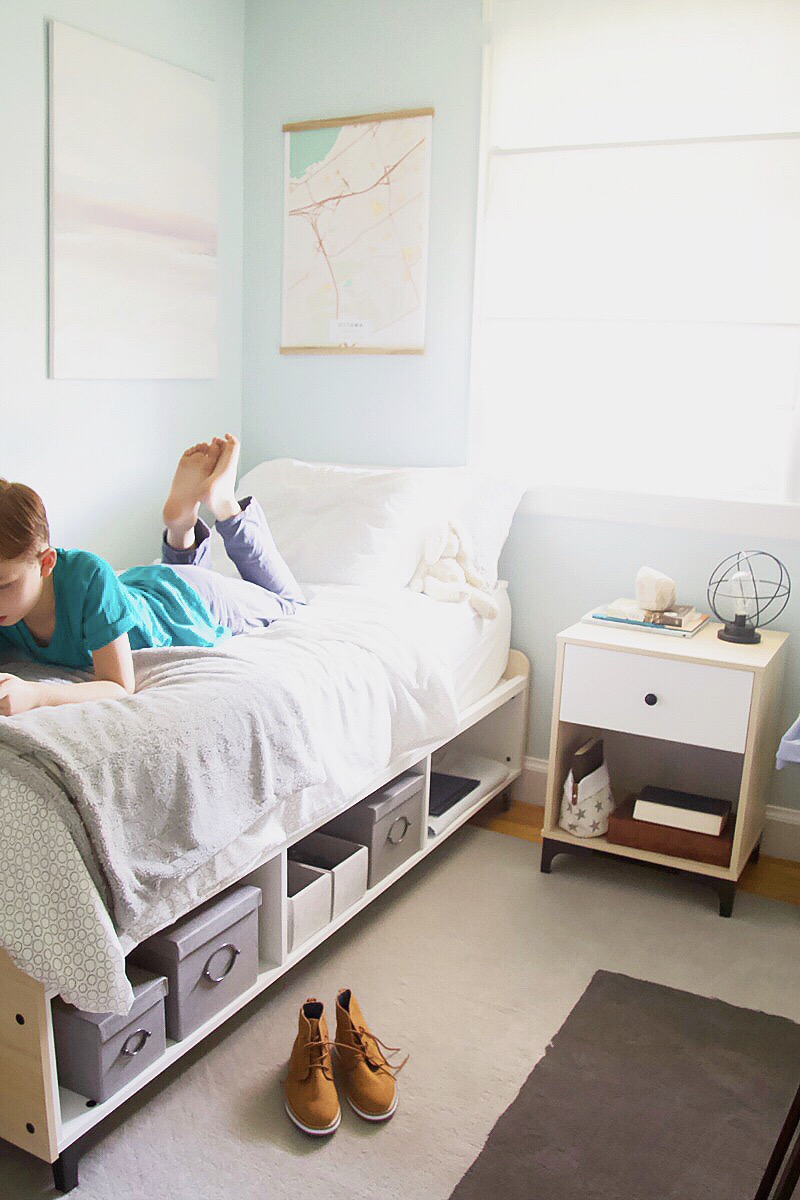 Body Contouring and Pressure-Relief
The Hybrid mattress is made up of three levels – the first is 1.5″ Avena® foam, which is a layer of comfort that hugs your body. The second is 1.5" of memory foam that aids in recovery by relieving pressure as it contours to your body. And finally, a 6" support layer made up of individually wrapped pocket springs that adjust to and supports all body types.
The body contouring, enhanced pressure-relief, and edge to edge support all work together to create an amazing vehicle to dreamland!
100-Night Risk-Free Trial
My son absolutely loves how cozy and comfortable both his new mattress and pillow are! After a year of testing them out for myself, I'm confident that he will enjoy night after night of healthy rest just as I have thanks to their extra support.
And I'm not the only one who feels that way! Leesa is so sure that their mattresses are a great investment for you that they offer a risk-free trial. I don't mean just a couple of weeks to try it out, I am talking about a 100 nights to test out a Leesa mattress! If by that time you don't think Leesa is a good match for you they will give you a full refund.
Speaking from my personal experience, you are more than likely going to note a difference right away. Within just a few nights, you will most likely see a positive shift in your quality of sleep.
It's Easy and Convenient to Order Online
When it comes to the purchasing process, it's a fun and convenient experience. With free shipping, your mattress arrives right to your doorstep in no time at all. It comes neatly compressed, rolled up and well-protected in a manageable package.
When it's time to set it up, you take it out of its box, unroll it onto the bed (still in its plastic packaging) and when you carefully open it up along the edge, it begins to expand until it reaches its full size. Easy-peasy!
A Better Sleep
As parents, we want the best for our children and that includes the best night's sleep possible. In the stages of middle childhood into a pre-teen, they have lots of growth spurts and sleep helps them through. Each night of full, deep rest renews their energy and helps them to take on each day ahead.
If you've been thinking it's time for a new mattress for yourself or your kids, take a look at the options available at Leesa.ca. I can't say enough good things about our experience, from ordering online to a year of delightful sleep.
Aiden couldn't be more content with his Leesa Hybrid Mattress and Leesa Pillow. It's wonderful to see him tucked in snug as a bug each and every night, whisked away to dreamland.
This post is sponsored by Leesa. As always, all opinions are honest and personal. Thank you for supporting my efforts to bring you exciting, new content.
Latest posts by Emily Smith
(see all)