Here at The Best of this Life, our motto is simple; find the joy in every day. Our desire is to inspire you to live your best life. Whether it's through a delicious meal, new lipstick, playtime with your kiddos, or a family getaway. We've got ideas, and love to share them with you!
We believe in creative living and thinking outside the box! It's not about what you don't have, it's about what you DO have and what you CAN do. It's about coming together with the people you care about and living a life filled with joy.
The Best of this Life covers a range of lifestyle topics; recipes, fashion, home decor, family, motherhood, local events and more. Within each of these, our goal is the same – to bring you inspiration, to connect with you, to ignite a spark of creativity in your own life.
This is a place where you can put the overwhelm of life aside, pour a cup of coffee (or tea, or water!), and have a moment of light-heartedness.
Welcome to the best of this life.
With love and gratitude,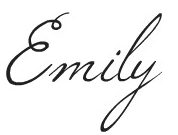 Editor-In-Chief
---
Return to The Best of this Life's homepage.