Apple Cheddar Omelette with Bacon Marmalade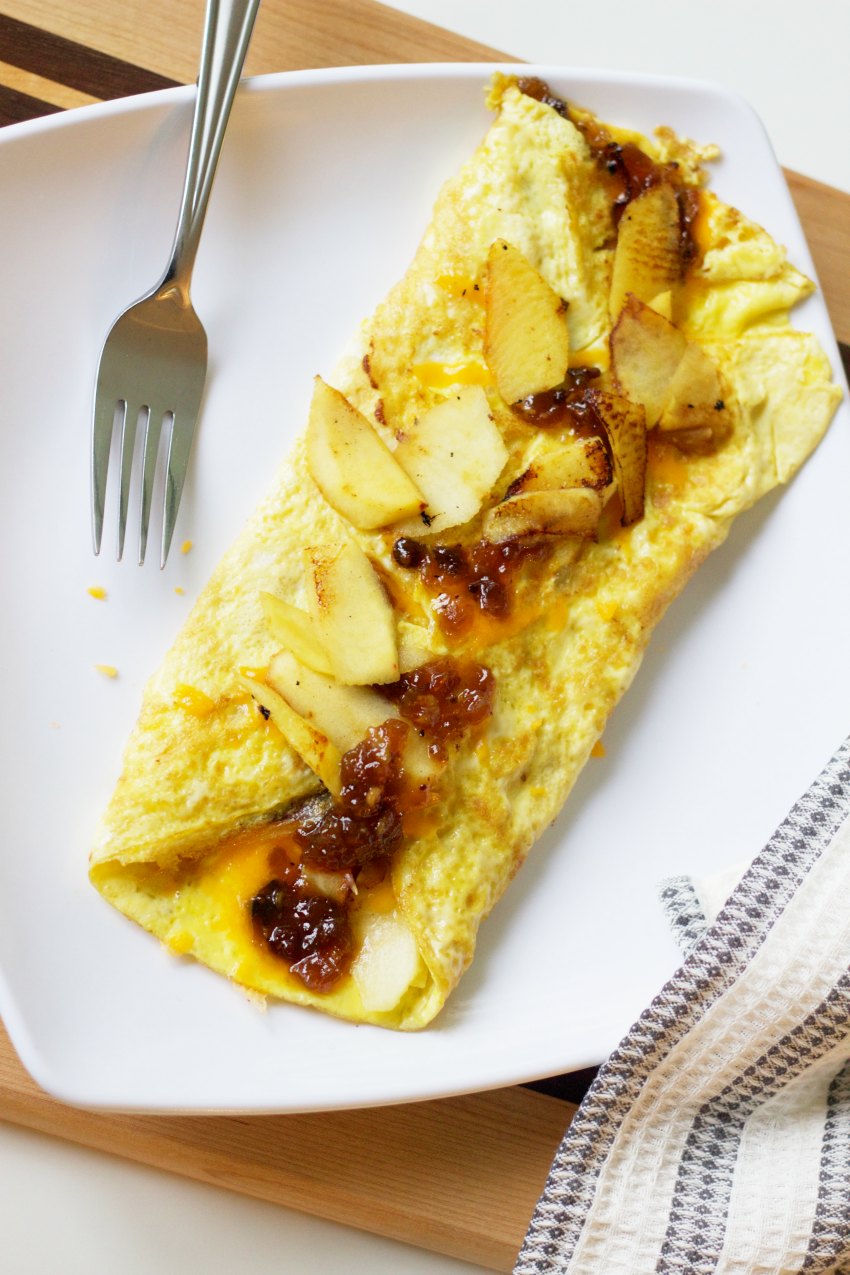 Eggs, with just a couple of them, you can make a simple, classic and delicious meal. For our family meals, we traditionally aim for tasty and wholesome, that's always been a win for us. However, achieving that "win" day after day requires learning easy and manageable dishes, like an omelette for instance, and adding a little bit of creativity each and every time.
In my opinion, mastering staple recipes can actually open you up to a world of variety by creating a framework that allows you to add flare to your meal uniquely, even when it's something you cook time and time again. Case in point, when this month's PC Black Label black box included PC Black Label Marmalade , I was excited to upgrade one of my favourite go-to meals.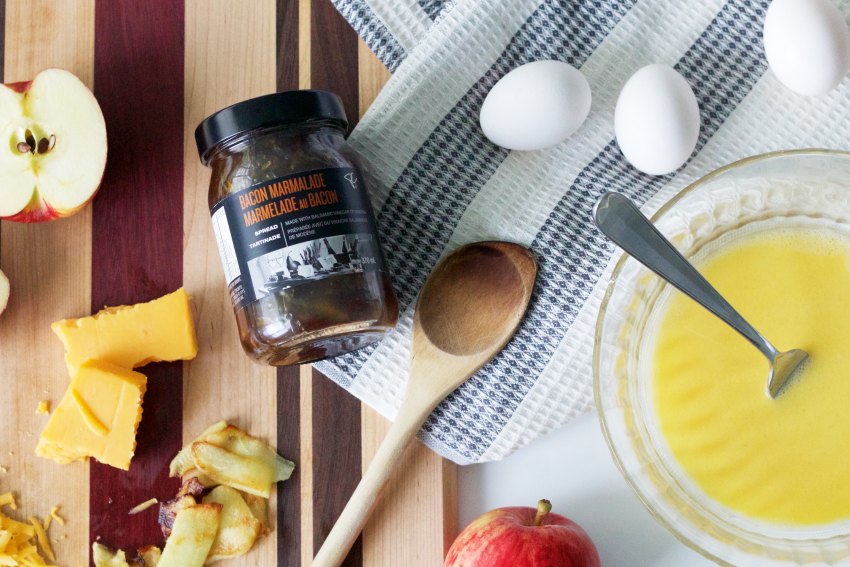 When I first took a taste of the PC Black Label Bacon Marmalade, I was totally surprised by its flavour; this marmalade isn't something you'd expect Paddington Bear to spread on his sandwich and hide in his hat (well, maybe it is if he gave it a try!) This marmalade is much more savoury, packs hints bacon flavour, and has subtly sweet undertones. It's made with Modena balsamic vinegar with bacon and sauteed onions. It's perfect to pair with toasted baguettes, aged cheddar cheese, and pulled pork, however, keeping in mind simple dishes I make regularly, I thought it would complement a classic cheddar and apple omelette wonderfully.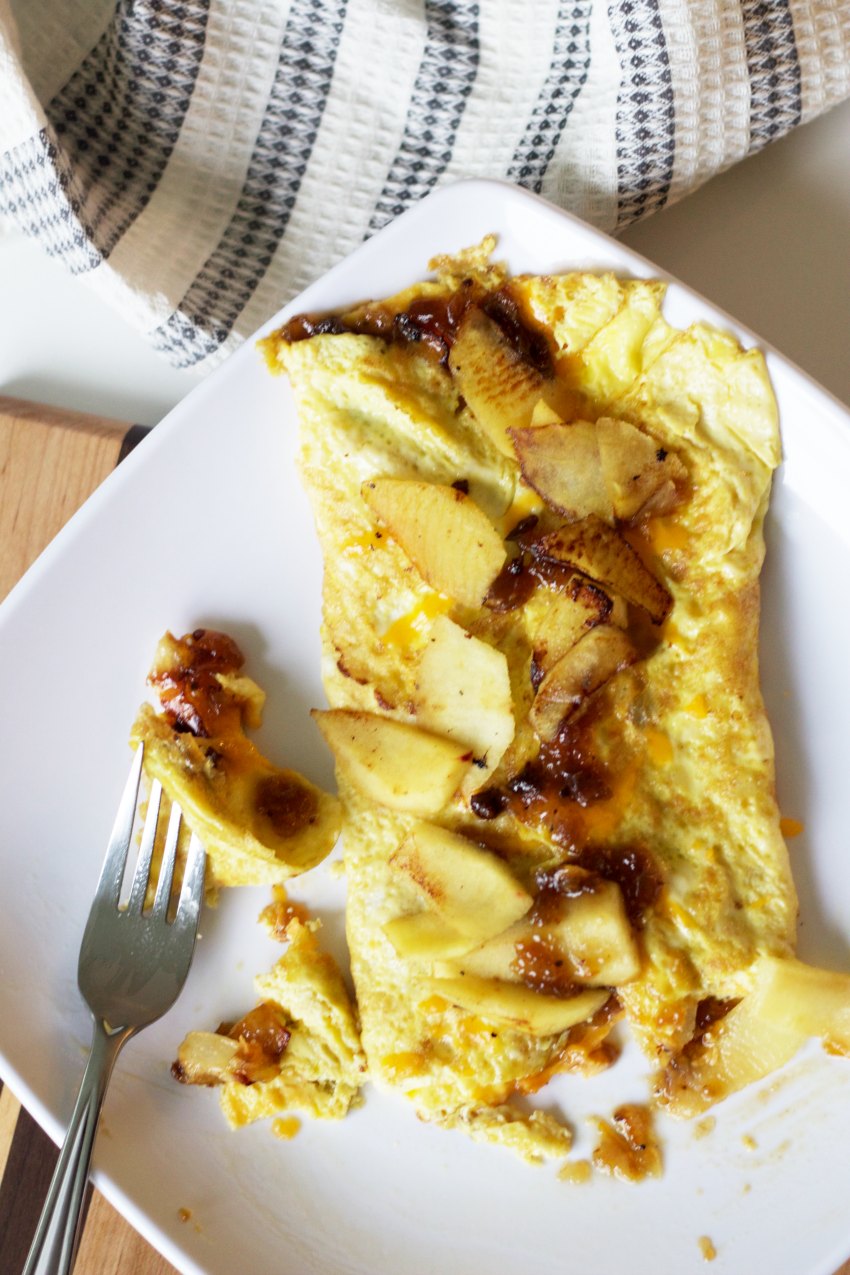 The kitchen for me is absolutely a place of exploration, creativity, and inspiration but it is also a place of work, especially when you are cooking for a family! However, even in between a busy schedule and hungry families you can transform even the simplest recipes, the kind you can cook with your eyes closed (please don't do that), into a food experience that bursts with new tastes and textures. What go-to meal you enjoy regularly would you add PC Black Label Bacon Marmalade to for a totally different flavour?
Before I share my scrumptious apple cheddar omelette recipe, I want to give a nod to the second product I received in this month's PC Black Label black box: Truffle Aioli. This classic Provençal-style aioli made with traditional ingredients including extra virgin olive oil, egg yolk, lemon juice and garlic, is elevated further with the infusion of robust, earthy black truffle oil. There are so many different ways to use the PC Black Label Truffle Aioli. For instance with roasted chicken, or as a layering sauce on a charcuterie board – just think crostini, Gruyère cheese, baby spinach and a drizzle of Truffle Aioli, yum!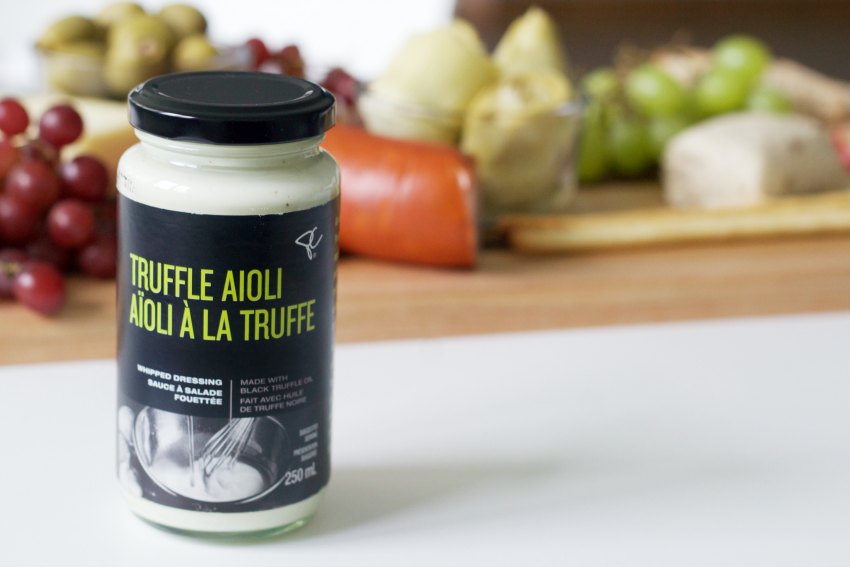 Without further ado, I hope you give this melt-in-your-mouth omelette a try the next time you want to mix things up at brunch, lunch or dinner! Bon appetit!
Discover the entire PC Black Label Collection and be inspired to #PlayWithYourFood at pc.ca/blacklabel.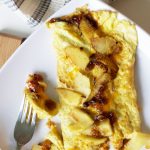 Apple Cheddar Omelette with Bacon Marmalade
---
Description
This savour and sweet omelette will melt-in-your-mouth and leave your taste buds completely satisfied, breakfast, lunch or dinner!
---
1

small sweet apple, peeled and sliced thinly

1 Tablespoon

salted butter

4 Tablespoons

aged cheddar cheese, shredded

1 tablespoon

water

3

eggs

2 Tablespoons

PC Black Label Bacon Marmalade
---
Instructions
In an 8″ non-stick frying pan, brown apples in butter over medium-high heat for a few minutes until golden, remove and place in bowl. Whisk eggs until fluffy and blended. Pour into the same frying pan, over medium heat. Once the eggs have cooked half way through, sprinkle with cheese, then 1/2 the apples and 1 Tbsp of PC Black Label Bacon Marmalade. Gently fold the omelette in half and continue cooking for a few minutes. Using a large spatula, glide omelette onto a plate, top with extra cooked apples and PC Black Label Bacon Marmalade. Enjoy!
This recipe has been created in partnership with President's Choice and the PC Black Label Collection. I am proud to be a #PlayWithYourFood partner! As always, all opinions are personal.
Latest posts by Emily Smith
(see all)