Apricot and Goat's Cheese Hors D'Oeuvres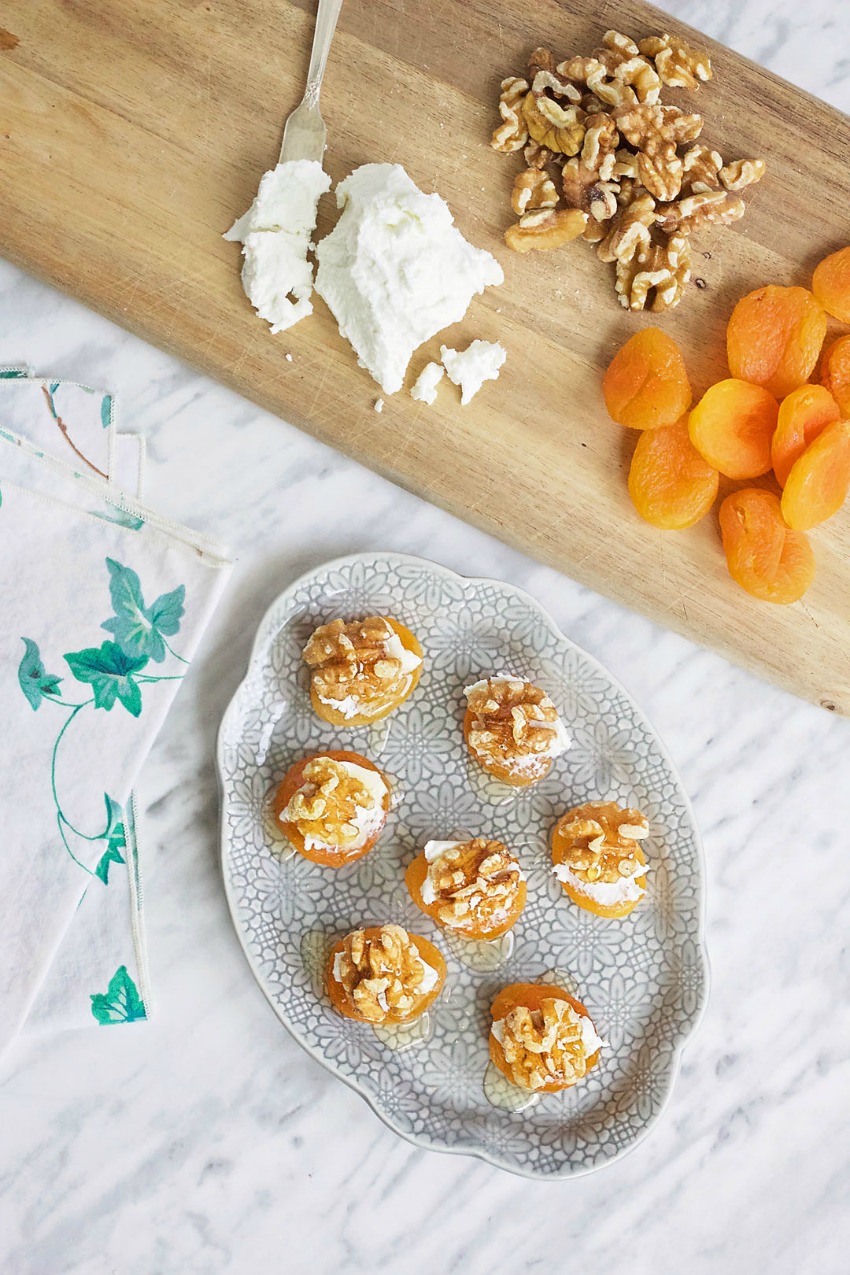 Hors d'oeuvre appetizers are one of my favourite foods to prepare. They are small bites of goodness that allow guests to sample and enjoy a variety of food. More often than not, they are bursting with flavour and please the palette with their scrumptious taste. Do you have a favourite hors d'oeuvre?
One that I recently discovered while flipping through a cookbook on a rainy afternoon (We love Cooking! by The Twin Chefs) used walnuts, apricots, blue cheese, and honey. Since I'm not the world's biggest fan of blue cheese, I decided to try these amuse-bouches using creamy goat's cheese instead. The result was a delightful fruity snack that happened to pair perfectly with sparkling white wine! Even though it feels like a very summer appetizer, the use of dried fruit, nuts, cheese and honey will also lend itself to fall and holiday festivities.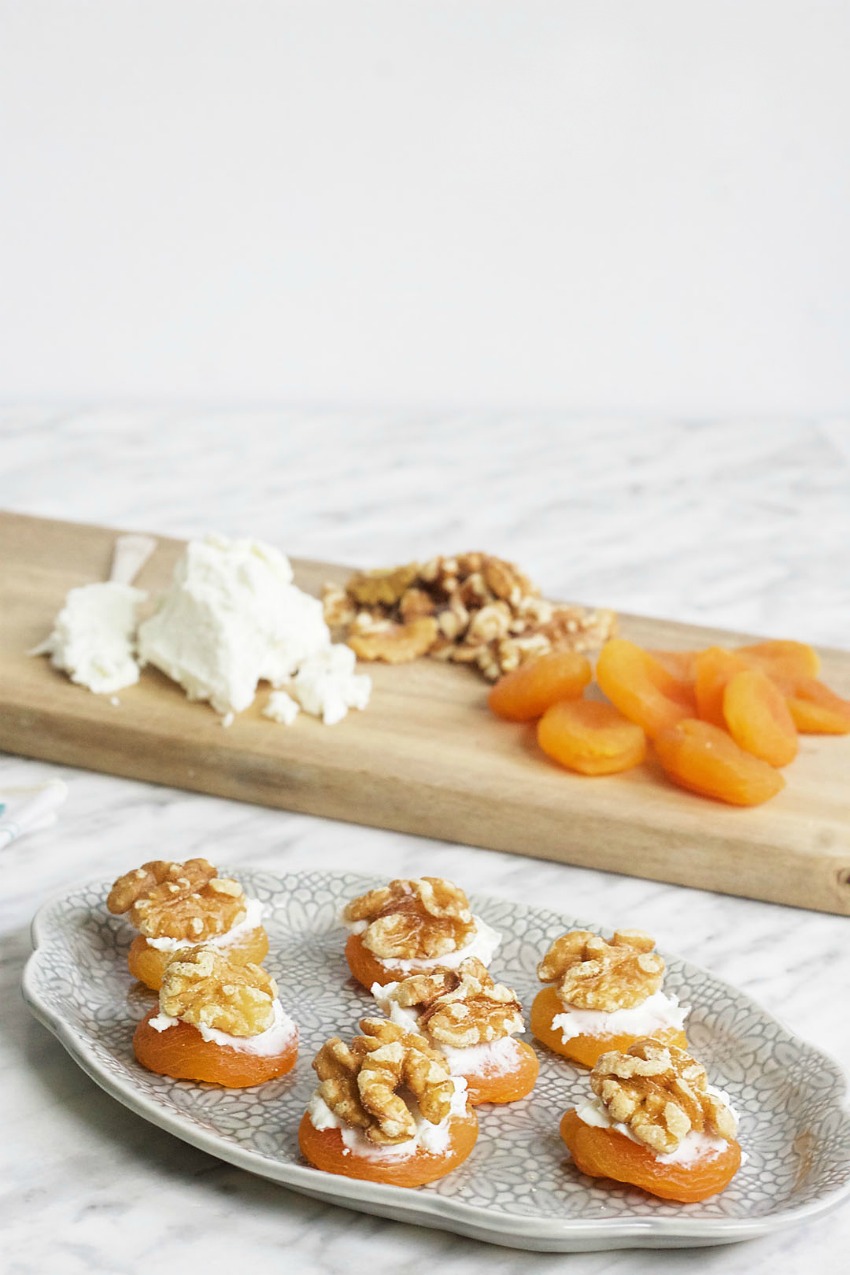 Another great thing to love, beyond their amazing taste, is how easy they are to make. It takes no time to prepare them at all, yet their presentation is beautiful and elegant. They are the kind of food that elicits "Ooooh, doesn't that look good!" reactions, followed by "Mmmm, these are incredible!!" reviews. The only down side to making these is having to use mad self-control as to not gobble them all up yourself!
This concept is completely interchangeable as well, so whatever combination you can imagine might work well, you should give a try! For instance, you could use halved fresh apricots, plums or peaches instead of the dried apricot. Or as they suggested in the cooking book, you could try dried fig, goat's cheese, pecan and honey. Doesn't that sound delish too!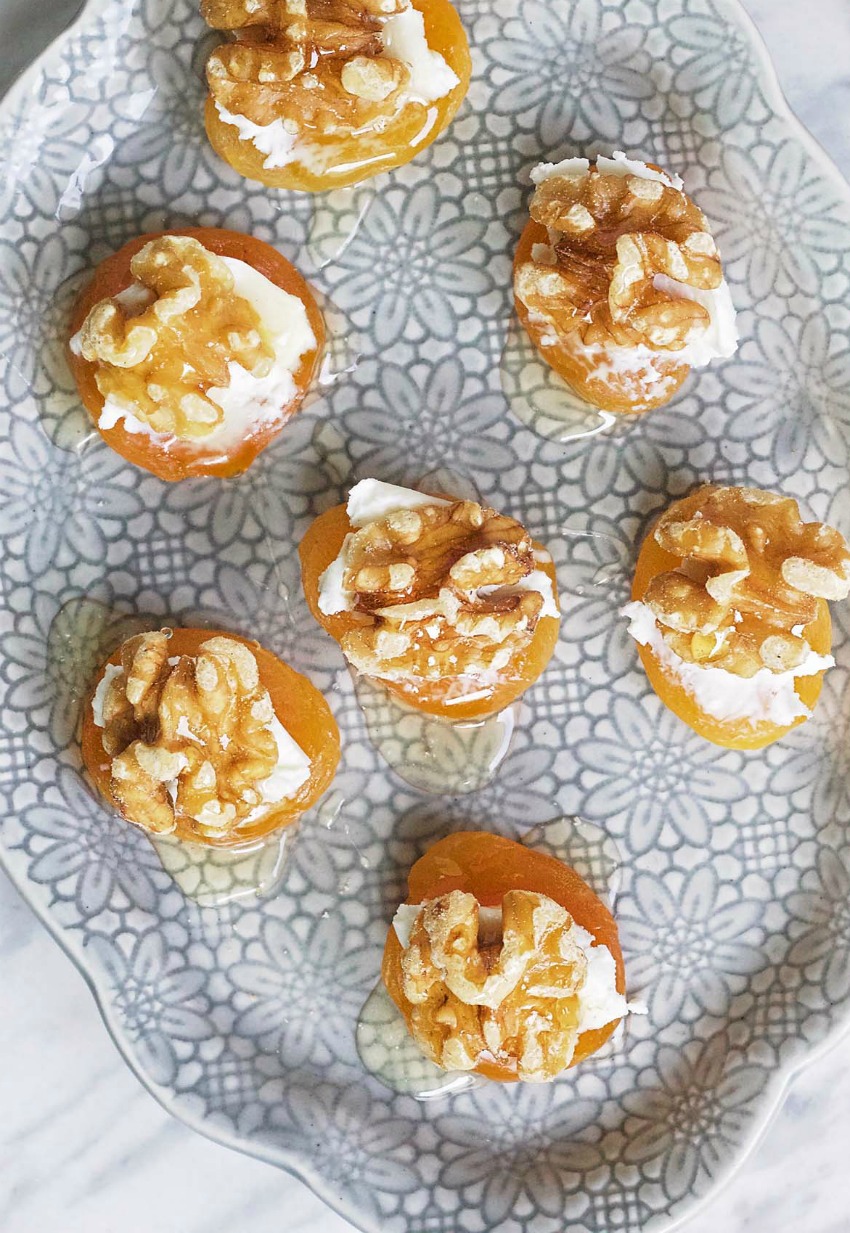 Whether you make these yummy bites for a relaxing weekend evening to enjoy with a glass of wine, or to serve at a party you are hosting, they will no doubt be enjoyed. And as you can see, they are easy as 1, 2, 3….(4).
Bon Appetit!
Print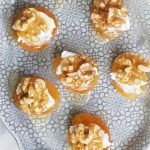 Apricot and Goat's Cheese Hors d'Oeuvres
---
Description
These delightful hors d'oeuvres are simple to make and delicious to eat!
---
12

walnut halves1

12

dried apricots

1/4 cup

creamy goat's cheese

6 teaspoons

of local honey
---
Instructions
Place the apricots on a serving platter. Spread with goat's cheese, top with walnuts and drizzle with honey. Serve and enjoy!
Latest posts by Emily Smith
(see all)