Our Christmas Eve Charcuterie Board is a Family Tradition
Charles Schultz said "Christmas is doing a little something extra for someone," and for me, cooking, and baking all throughout the holidays to share with my family, friends, and neighbours has always been part of my doing something extra.
I am not sure about you but I am finding December flying by pretty quickly and I really want to slow things down in my home. It's easy for the holidays to sneak up on you – all the dashing to prepare everything and then just like that, it arrives. Honestly, I cannot believe that in less than a couple of weeks Christmas will be here, there is still so much to do it can be easy to miss the excitement of the weeks and days building up of this wonderful holiday.
At the beginning of this week, I paused everything and pulled out all the supplies to make gingerbread houses, everything got messy, and the kids ate their creations moments after being made, then we baked cookies and spontaneously decided to add decorations all around the house. We also made an impromptu charcuterie board, which everyone happily indulged in. It felt like an early Christmas Eve and so nice to put the breaks on the bustle and simply enjoy the activities of this season. We've decided to do something "Christmasy" every day leading up to the BIG day.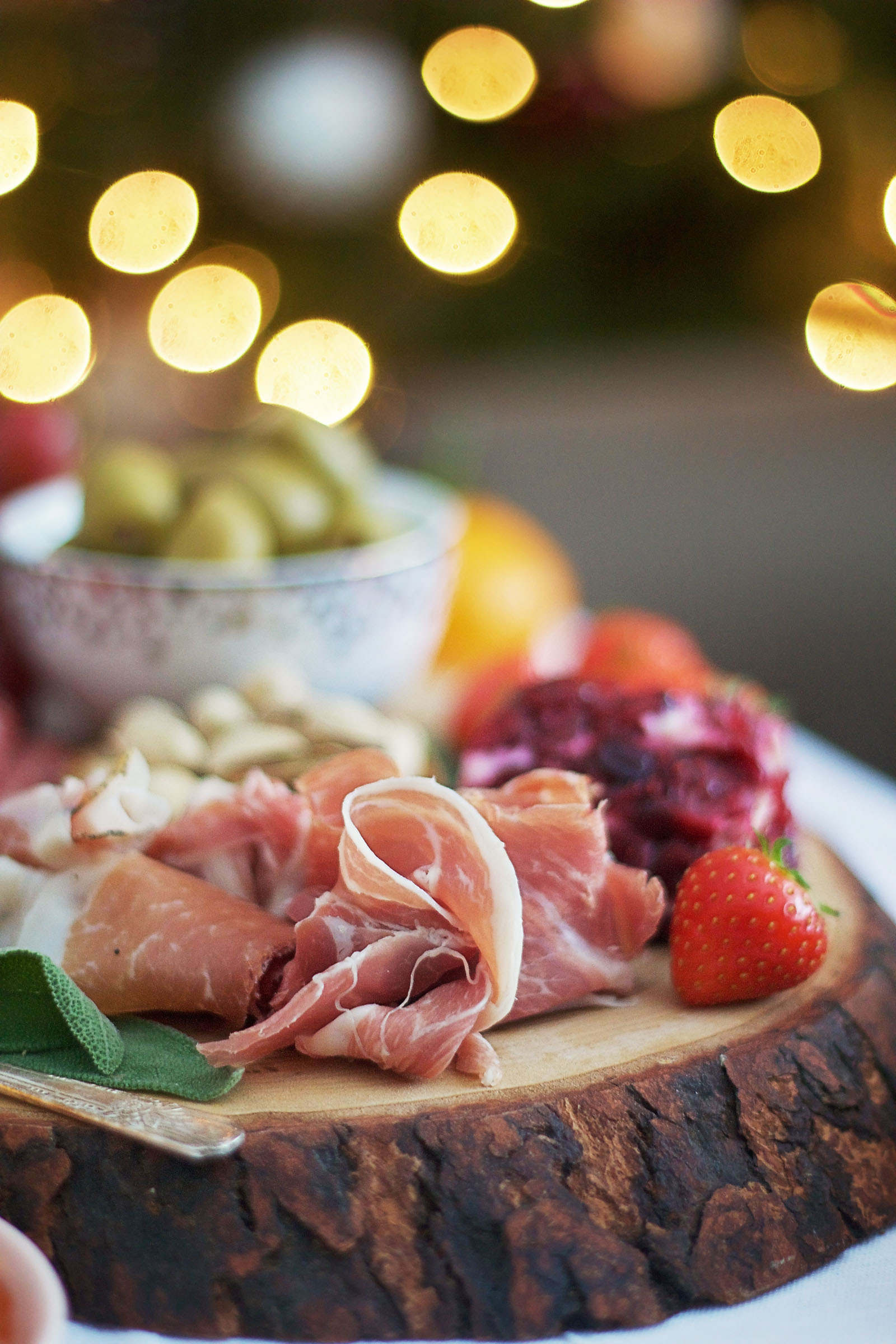 In our home, Christmas Eve is just as celebratory as Christmas day. Coming from French Canadian background the holiday festivities begin Christmas Eve, and one of my favourite things about Christmas Eve is our charcuterie platters. To be honest, I could enjoy charcuterie all year round (and often do!) but particularly during this time of year it's very special. A spread of our favourite San Daniele Prosciutto and Mortadella, Mastro Salamis, a variety of cheeses, pâté, crackers, loaves of bread, jams, olives, artichokes and so much more!
Our charcuterie boards are both traditional and nontraditional, traditional in the sense that it is an essential part of our Christmas Eve dinner, actually, it usually is the dinner! We put on the music, pop open the wine and present the charcuterie on the table for everyone to enjoy while they talk, laugh, and be merry!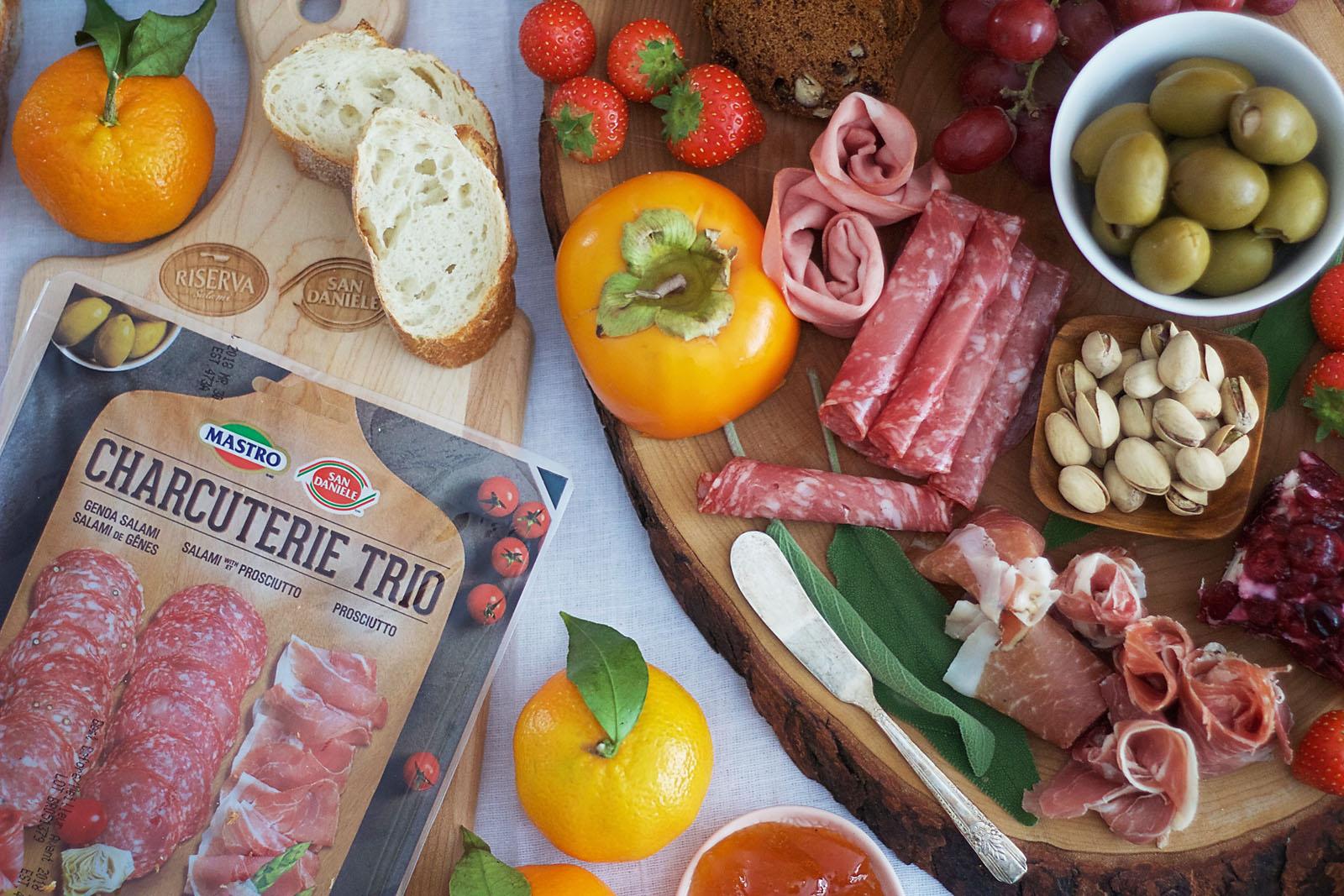 For this beautiful charcuterie board, I used a variety of cured meats, including:
Mastro Charcuterie Trio
Mastro Hot Genoa Salami
San Daniele Smoked Prosciutto
San Daniele Mortadella
Then I added some garlic stuffed olives, pistachios, mushrooms, and various fruit to add bursts of colour. Of course, a selection of cheese were included, from smoked gouda to aged cheddar, I offered many options to indulge in.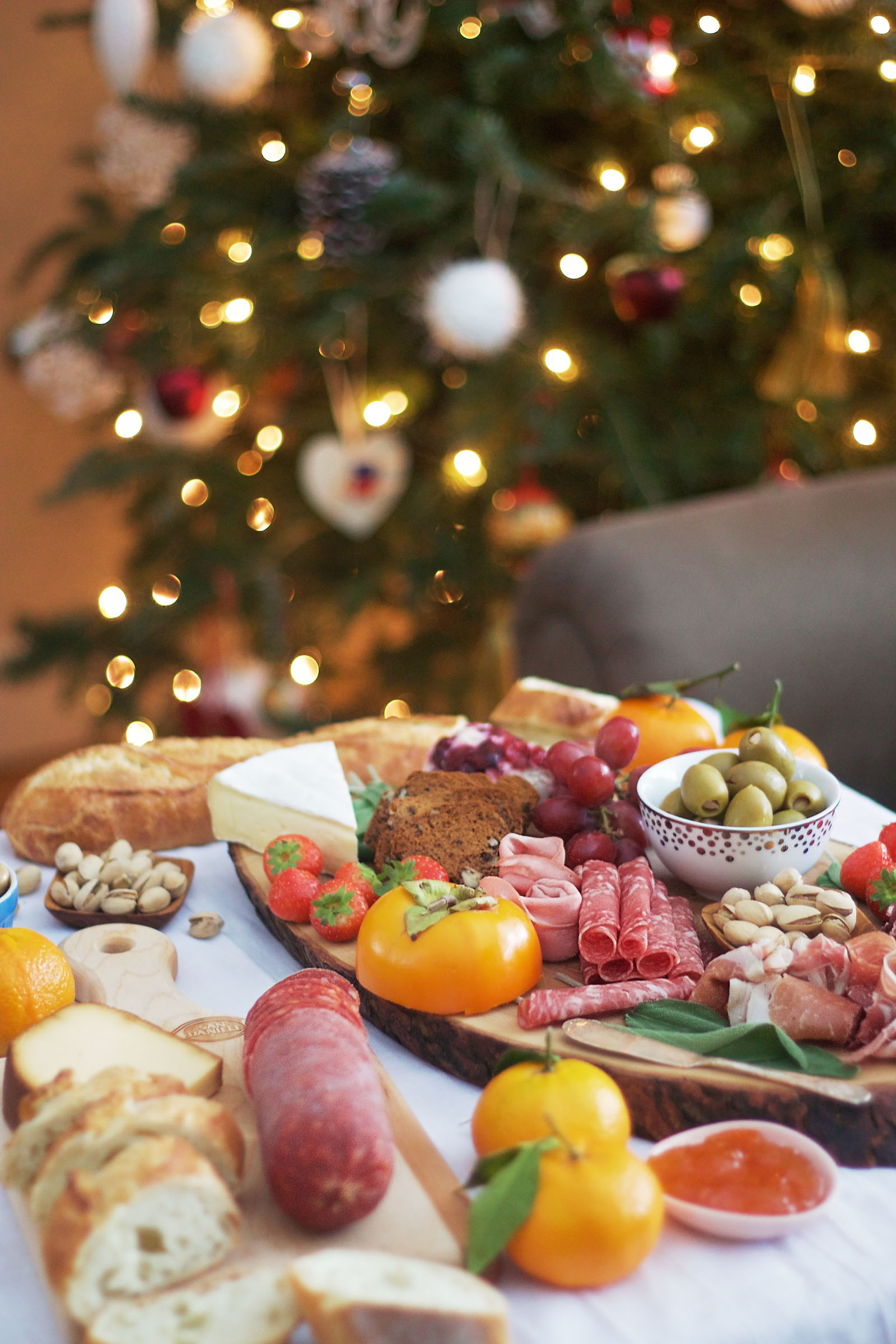 Whether you're hosting an intimate family gathering or a large scale cocktail party, charcuterie boards are always a favourite. They allow everyone to sample a variety of foods and flavours, eating small portions throughout the evening and truly enjoying every delicious bite.
---
Emily is an ambassador for Mastro and San Daniele this holiday season. This post is proudly presented in partnership with Mastro and San Daniele. As always, all opinions are honest and personal.
Latest posts by Emily Smith
(see all)