How To Throw An Easy Backyard Party – and Earn Aeroplan Points Too!
Whether you're celebrating a special family occasion or hosting a last-minute get-together with friends this summer, throwing an easy backyard party is the way to go!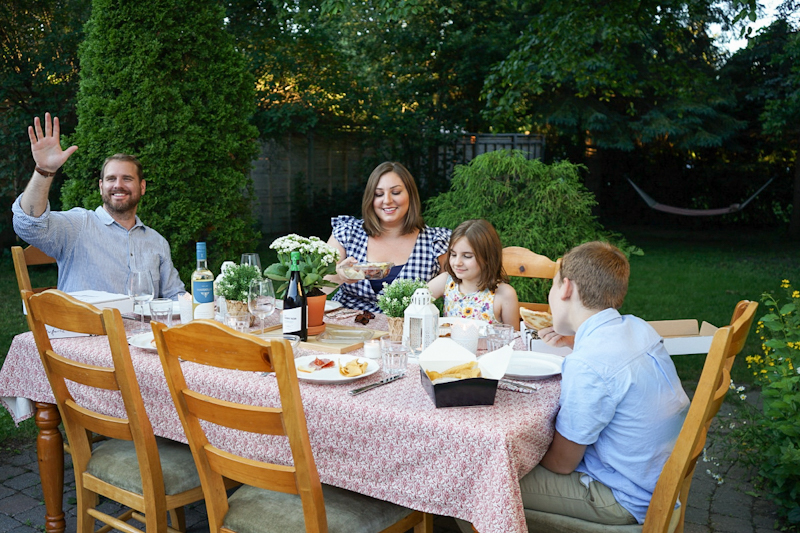 Presented in partnership with Aeroplan
Everyone loves a breezy summer party where they can enjoy the beauty of the season – and wear their favourite garden dress! With flowers and trees in full bloom, it's the perfect time to use your surroundings as the ideal backdrop. And don't worry if you don't have a green thumb. You can always pop into the garden centre to liven up the decor with fresh plants and blossoms.
There's just something about dining al fresco, isn't there? Warm air, golden sunshine, delicious drinks, and seasonal food – could it get any better. Well, maybe!
Earn Aeroplan Points Every Day This Summer
While shopping for your idyllic backyard party, as an Aeroplan member, you can earn on your everyday summer purchases with Aeroplan's retail partners: Starbucks, LCBO, Uber, Uber Eats and the Aeroplan eStore.
Are you planning on ordering a spread for the party? I like how you think! It's nice to take a break from cooking, especially when that means more time for hanging out. Link your Uber Eats and Aeroplan accounts and earn points every time you place an order of $25 and more.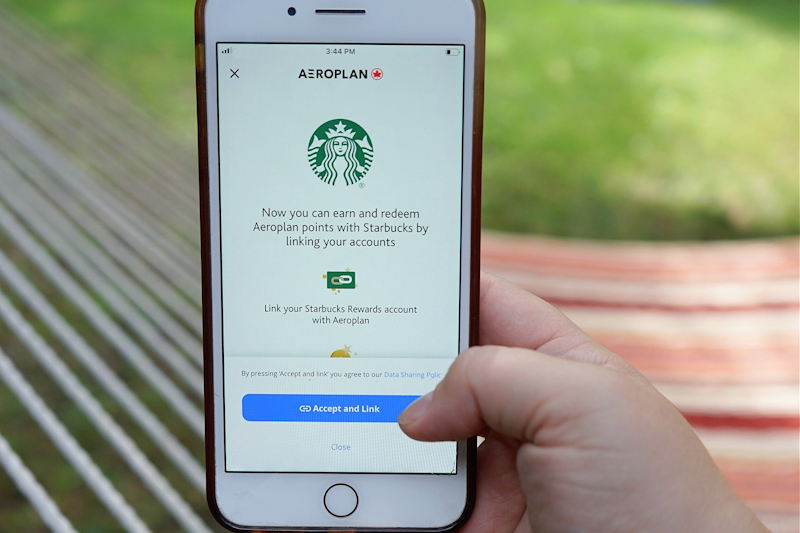 How about refreshments? You'll earn 1 Aeroplan point for every $4 spent at the LCBO, LCBO.com and through the LCBO mobile app. There are also bonus points available on specially tagged items in-store. And at Starbucks, when you link your Starbucks® Rewards account and Aeroplan account, you can earn 150 points every time you load $75 to your digital Starbucks® Card (conditions apply).
For party extras, like lighting and patio decor, shop through the Aeroplan eStore and earn as well. Download the eStore shopping button for your browser, and you'll start earning without even knowing it!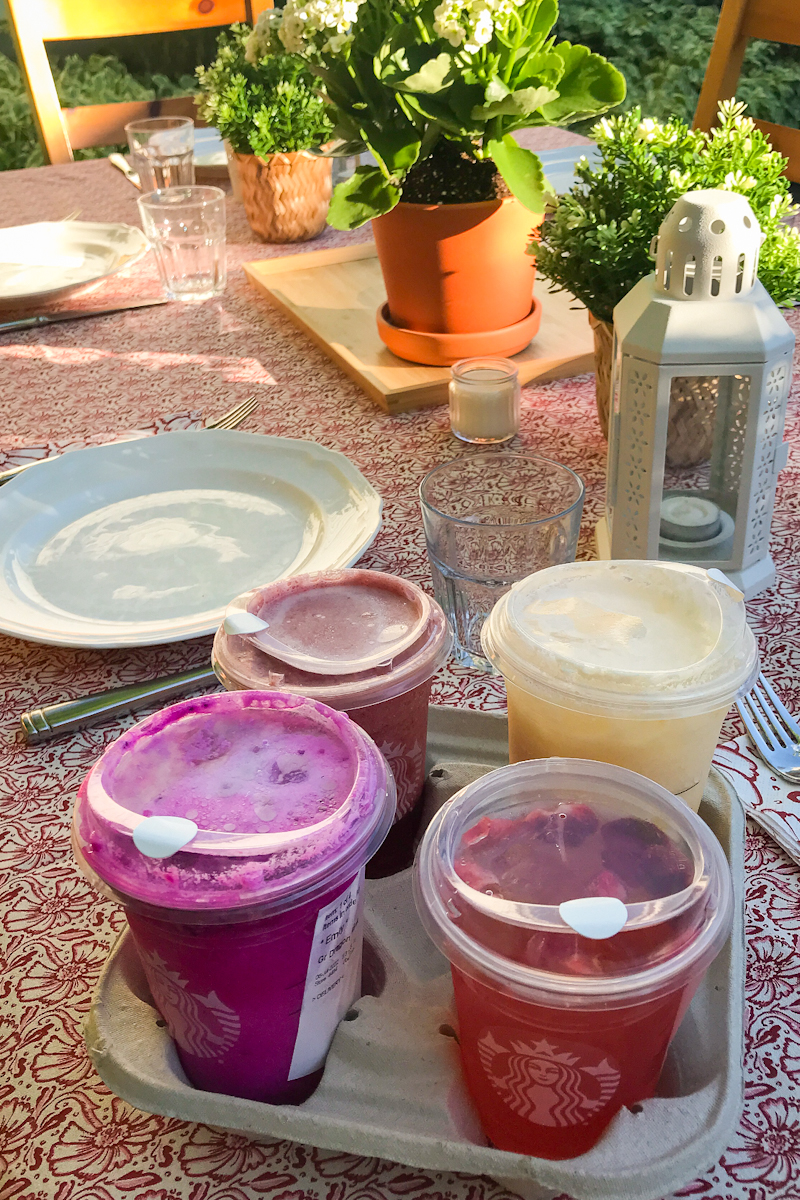 Plan Your Backyard Party with These 5 Easy Steps:
Create an Inviting Atmosphere
Creating a welcoming environment is key, no matter how big or small your backyard party is. Add warm touches, such as candlelight, pillows, and throw blankets – in case guests get cold when the sun goes down. Include cheerful flowers, soft linens, and comfortable seating. And remember the elements! You might need sunscreen, bug spray, umbrellas, or flip-flops on hand.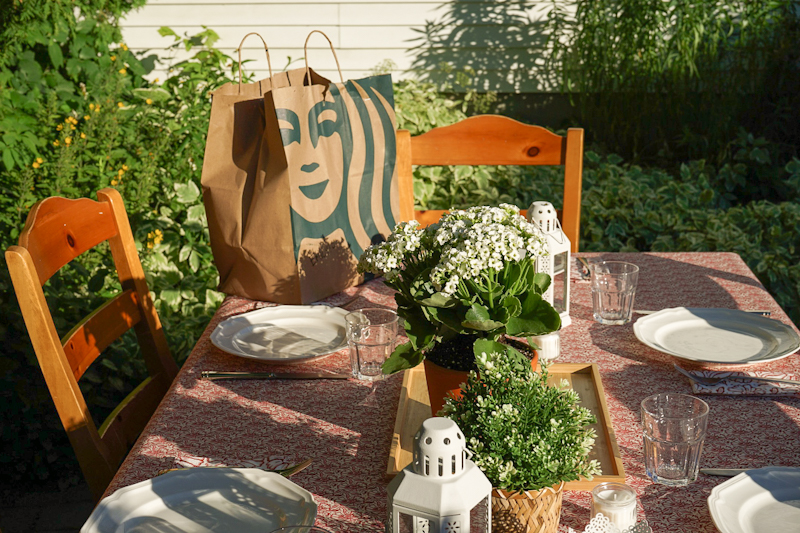 Offer a Selection of Seasonal Food
A summer party must have a seasonal spread! To enjoy the tastes of summer, visit a farmer's market for fresh fruits and vegetables and order from your favourite farm-to-table restaurant on Uber Eats. You can schedule your order so it arrives just in time for your party!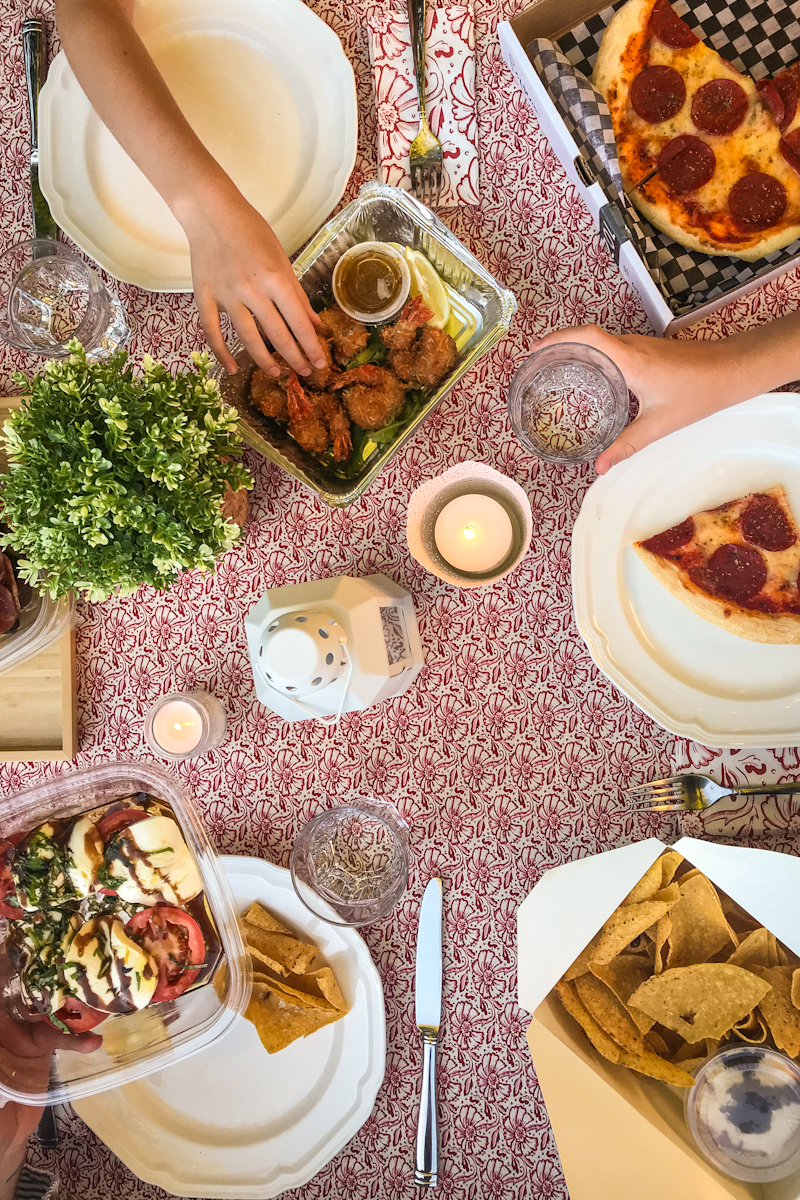 Serve an Assortment of Drinks
It's essential to have a variety of beverages available for everyone at the party. Take into consideration your menu and plan accordingly. Freshly squeezed lemonade is always a hit with kids and adults alike! For wine pairing suggestions, stop by your local LCBO and inquire. They are always happy to help. And don't forget to scan your Aeroplan card at the LCBO. To learn more about ways to earn Aeroplan points visit www.aircanada.com/EverydayEarn.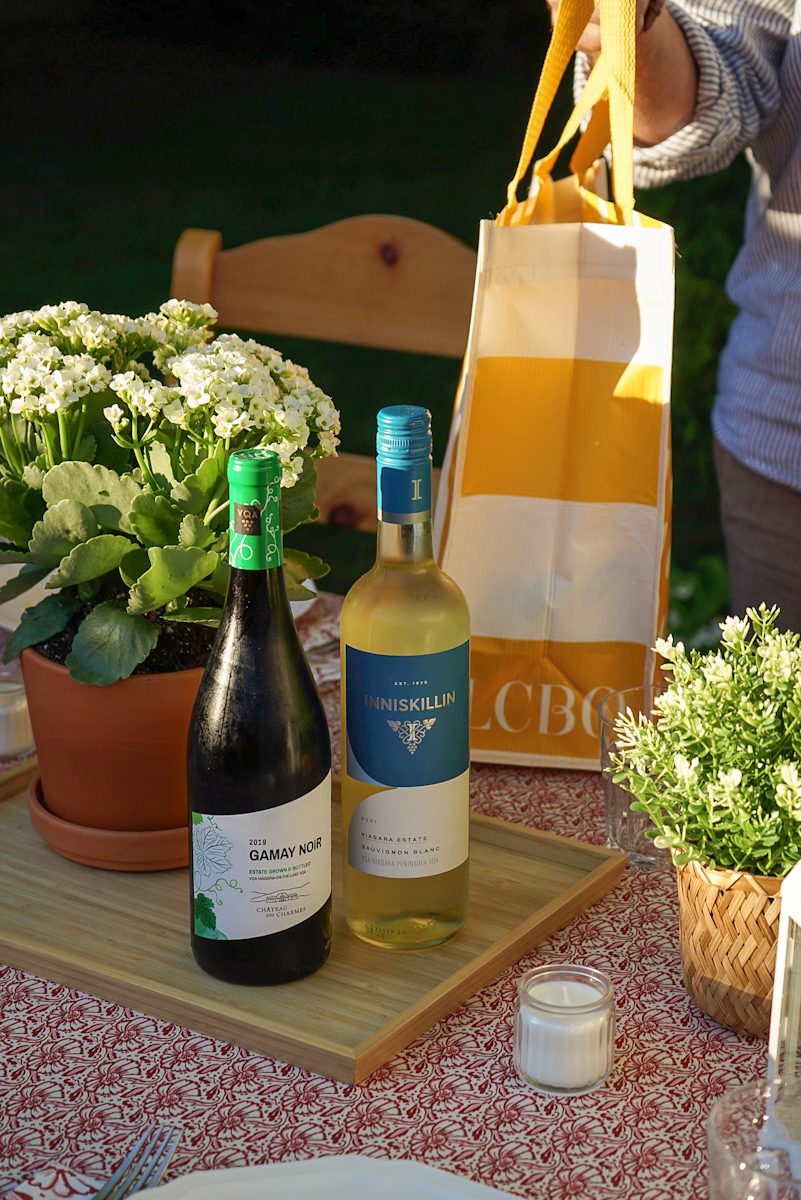 Prepare Activities and Games to Play
Summer parties are the perfect time to have some good old-fashioned fun! Prepare a basket with low-key games and activities, like decks of cards, checkers, mad libs, colouring books, pencil crayons, and similar items. On a larger scale, you can have some backyard games, such as badminton, frisbee, hop-scotch, or basketball. (Pro tip – you can get all these things via the Aeroplan eStore and earn points at the same time!) Or consider, transitioning your summer party into an after-party and take a premium group ride to a free concert or festival and earn Aeroplan points with Uber.
Have a Selection of Desserts
Desserts are always a big hit, any time of the year! Whether you make a few desserts in advance, pick up some treats at your local Starbucks, or use Uber Eats to order from your favourite bakery – a selection of summer desserts is a must-have. Did you know, you can even redeem your Aeroplan points for Starbucks Stars and Uber Cash!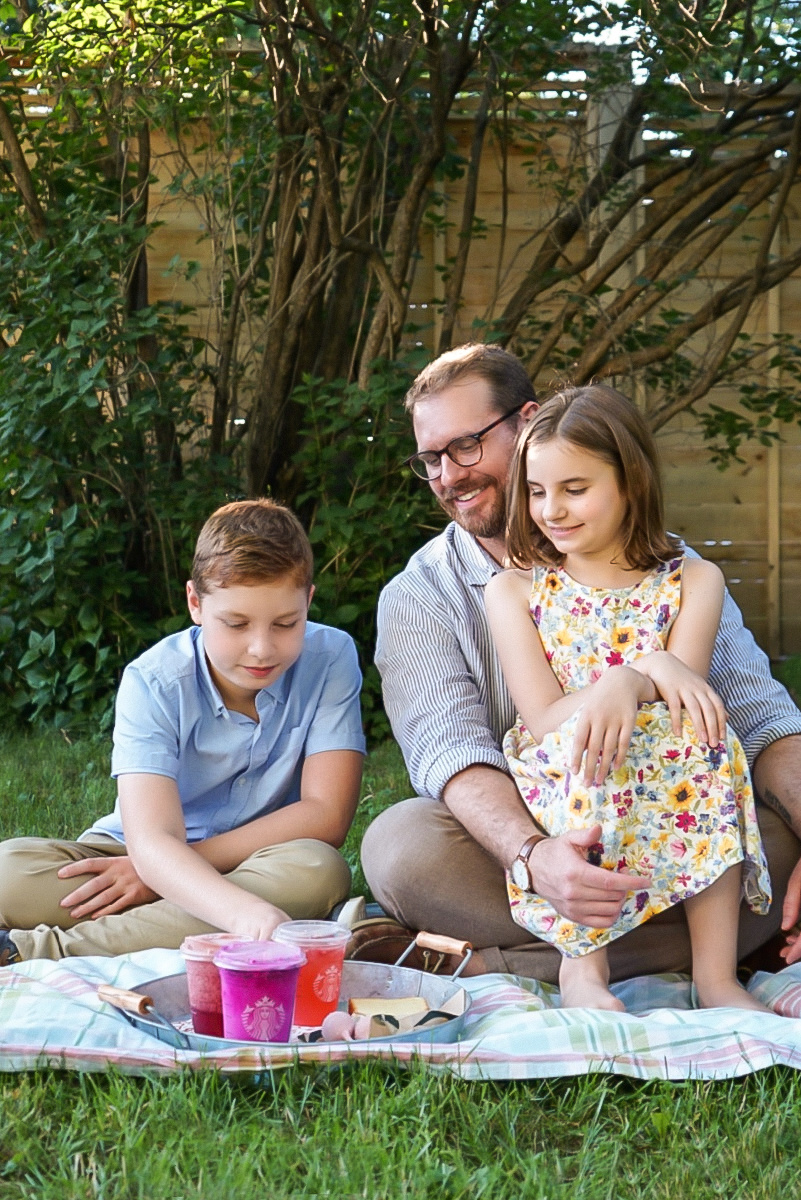 Have Fun and Keep Your Backyard Party Low-Key
Let's recap! Ditch the stress when throwing a summer party in your backyard and embrace the fun. Think about what makes you happy. What comes to mind? Is it a party theme, creating hygge, or candlelight? That's your jumping-off point! From there, you'll set the tone for your gathering, whether it's just your immediate family, a small group of friends, or a significant event.
Take advantage of the extra Aeroplan points you can earn too! Pick up wine and spirits ahead of time from the LCBO, schedule appetizers and main courses with Uber Eats, and order summer drinks and treats from Starbucks.
Learn more about earning every day to get to your someday or next reward and start earning on the purchases you're already making with Starbucks, LCBO, Uber, and Uber Eats and via the Aeroplan eStore!
SAVE THIS POST ON PINTEREST
Latest posts by Emily Smith
(see all)