Fall Tree Craft for Young Kids (Free Printable)
Art and craft activities are a great way for kids to develop their creative skills, learn patience, and have a sense of pride in their work. With fall just around the corner, I created this simple fall tree paper craft for my daughter. She used paper leaves to decorate her fall tree and drew in a harvest sun to complete her picture.
Preschoolers and young kids will have fun personalizing their fall tree with colourful paper, pom-poms, tissue paper, or real leaves. To get started, print our free printable My Fall Tree template.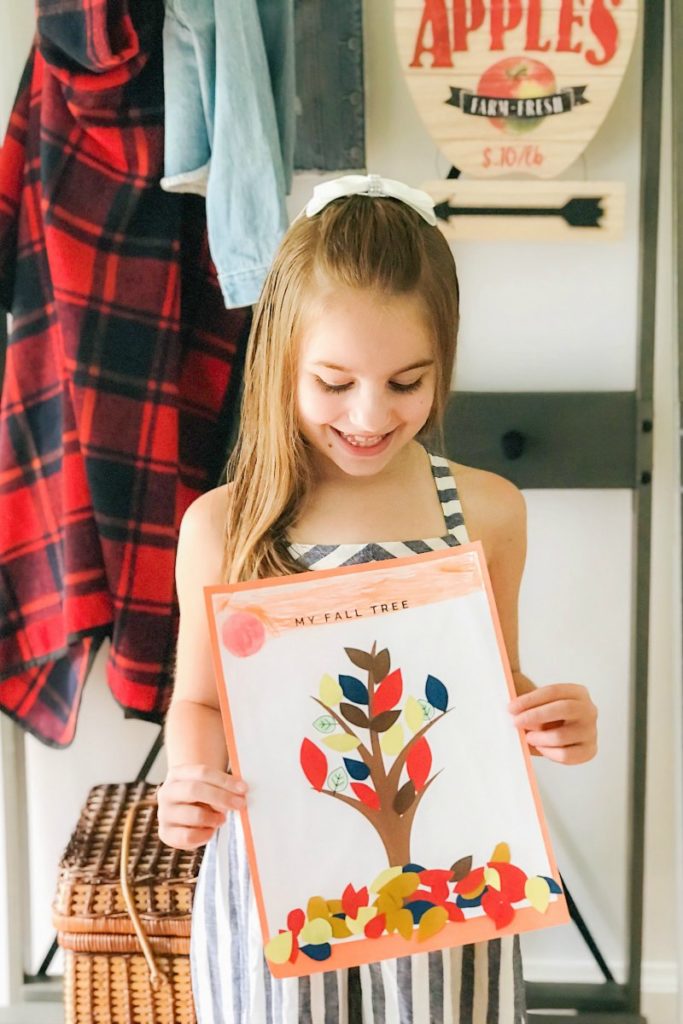 Leaves Are Falling, Autumn Is Calling
Yesterday I spotted a few golden yellow leaves on the ground under the old birch tree in our backyard. The signs of fall's arrival have already begun to show.
Although I never quite seem to be ready to say goodbye to summer, I am succumbing to an anticipation of a glorious fall season. Crisp autumn mornings, wearing cozy wool sweaters, and a tapestry of colourful fall trees to come.
My children are looking forward to jumping in piles of leaves, eating pumpkin pie, and dressing up for Halloween. They love fall, so I thought it would be fun to celebrate the change of seasons with a few simple crafts. Since my kiddos are doing virtual learning, I'm in charge of facilitating Art class at home!
Simple activities, like this Fall Tree craft, allow them to rest their eyes from screen time and have a peaceful break between their lessons.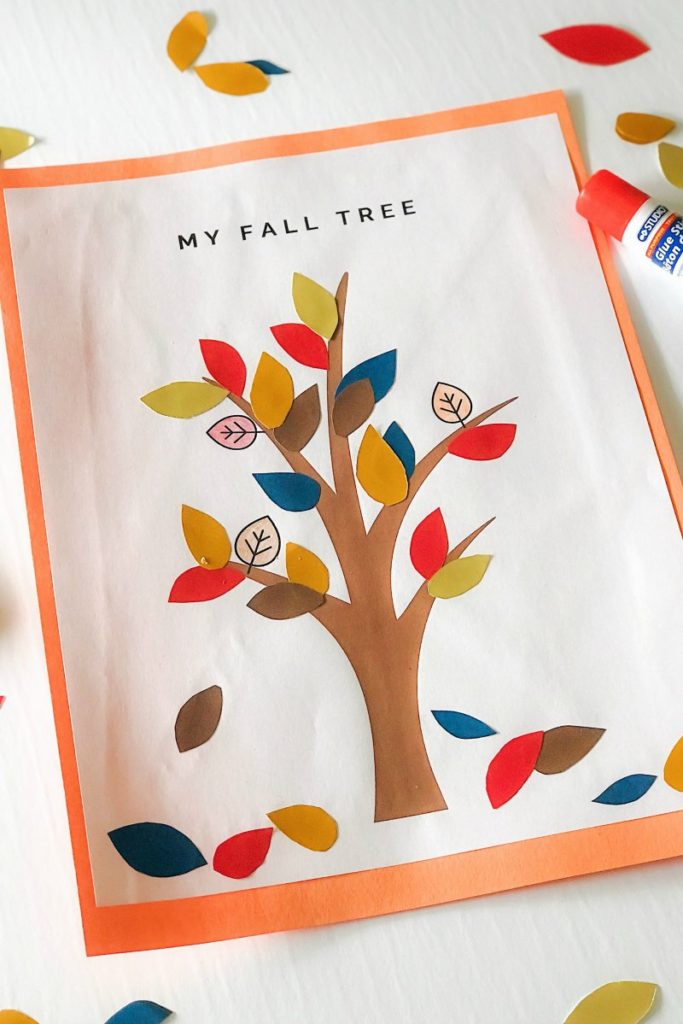 How to Make the "My Fall Tree" Craft:
Use the free printable My Fall Tree template to create a collage. Set up a clean area for kids to craft. Print the template and glue it to a piece of coloured construction paper (or cardboard) background. Kids can cut out paper leaves of all colours, use crumpled tissue paper, or real leaves, and glue them to their tree. Encourage kids to add additional elements such as drawings, decorations, textures, etc.
Materials Needed:
A printer to print the template
Kid-friendly scissors
Non-toxic glue
Construction paper
Origami paper for the leaves (optional)
Any additional elements kids want to use: tissue paper, string, real leaves, pom-poms, stickers, glitter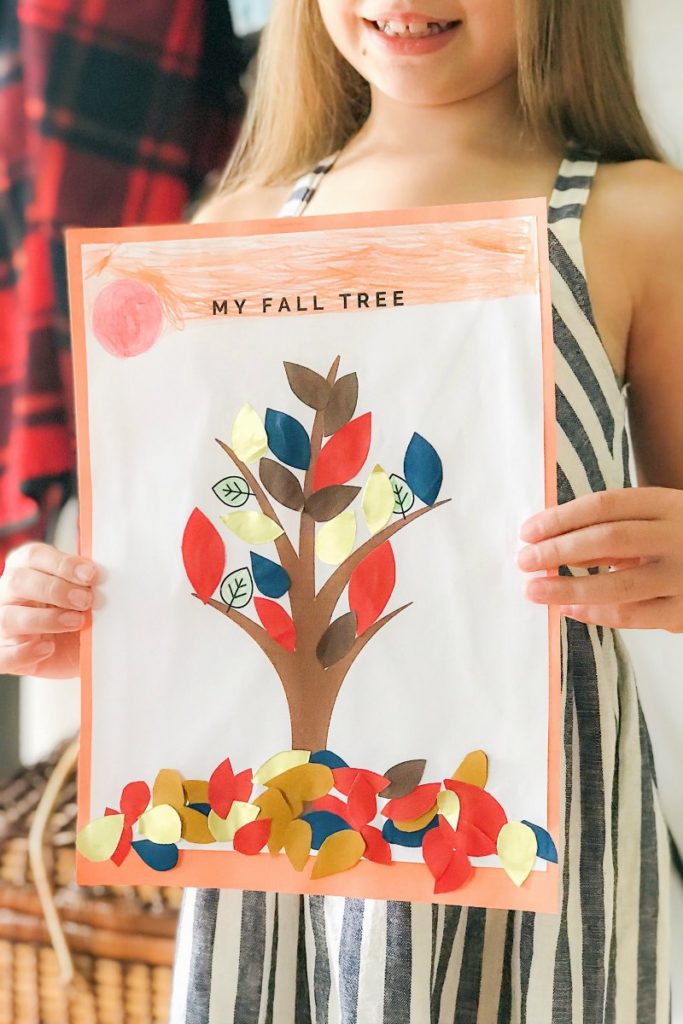 Crafts don't have to be complex to be enjoyable for kids. We don't always have the time and energy during the busy week for more advanced projects, but even simple crafts are beneficial for children. They get to express their creativity and participate in a calming activity that doesn't involve a screen.
Happy crafting!
SAVE THIS CRAFT ON PINTEREST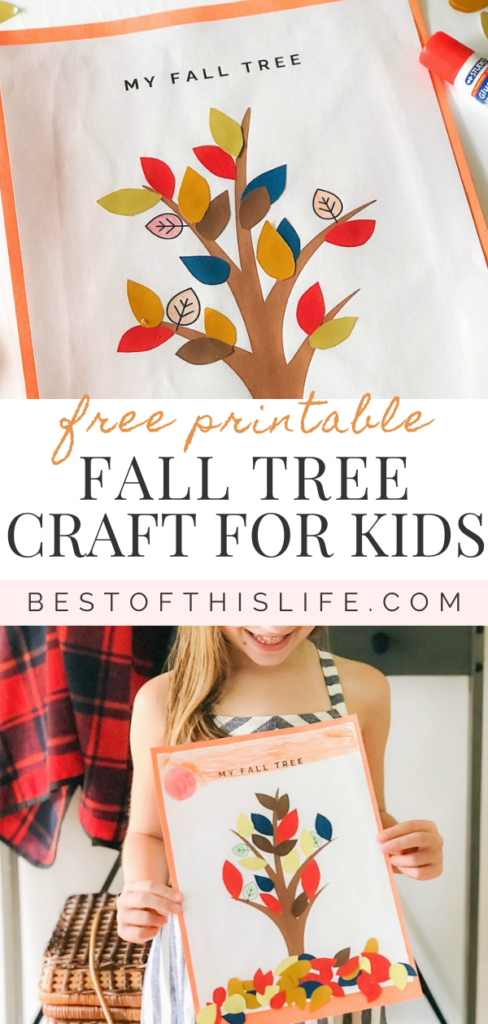 Latest posts by Emily Smith
(see all)