Our Favourite School Supplies For Back-To-School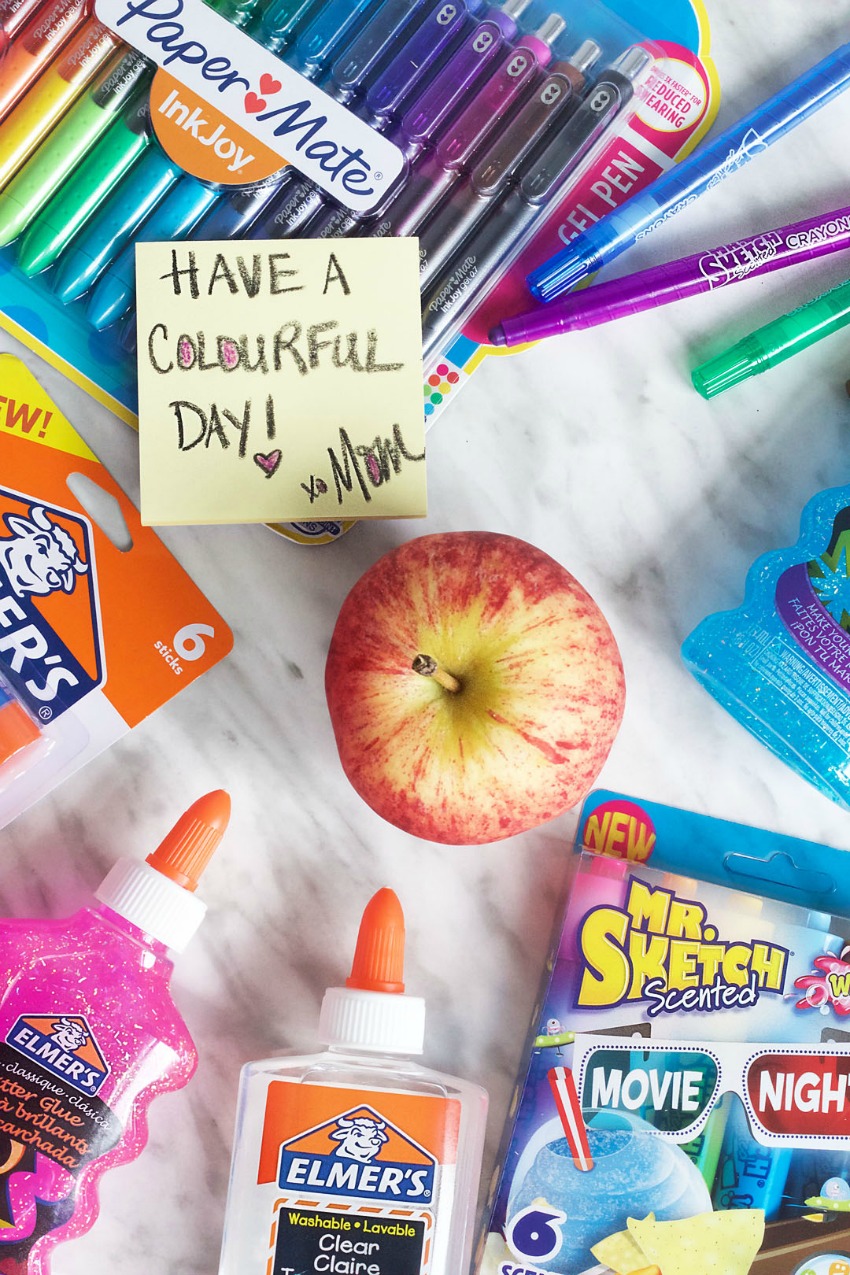 The countdown for back-to-school is on! In fact, for some of you, school is already in session. Whether you've received the list of school supplies your kids will need for this year in the mail or will get it in their backpack the first week, the time for back-to-school supply shopping has arrived.
Depending on the age of your children, you'll be needing a range of different supplies. However, there are some staples that are pretty much a guarantee across the board: markers, crayons, pens, glue, and highlighters are almost always on the list.
I can vividly remember going back-to-school shopping with my mom, like it was yesterday. It was always fun to pick out my supplies, especially colourful pens and markers for art class and all the inevitable doodling. I was that kid who was excited to have a pencil case full of shiny new goodies to head to class with.
Now it's my turn to equip my children with the right supplies as they head back to school. My son is beginning grade 2 this year and my daughter will be entering junior kindergarten. I want them both to feel confident as they enter the new school year, and part of building their confidence is making sure they have the tools they need.
Today I'm sharing some of the school supplies I'm filling my kids' backpacks with!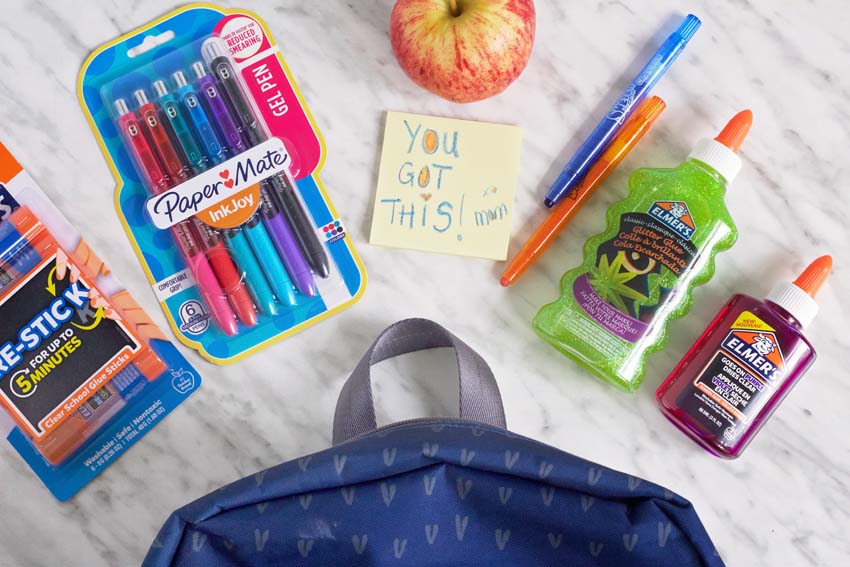 Both my children have been drawing, doodling, and writing with Paper Mate InkJoy Gel Pens for some time now. My son really likes the precision they offer him, especially when sketching detailed figures like Pokemons. I love that they are quick-drying and fully wrapped with a comfort grip that makes them easy for small and big hands to hold comfortably. They come in a range of 14 bright colours (MSRP: $42 for 14-pack) to choose from, which makes them a perfect choice for kids and grownups who love to brighten up the world around them.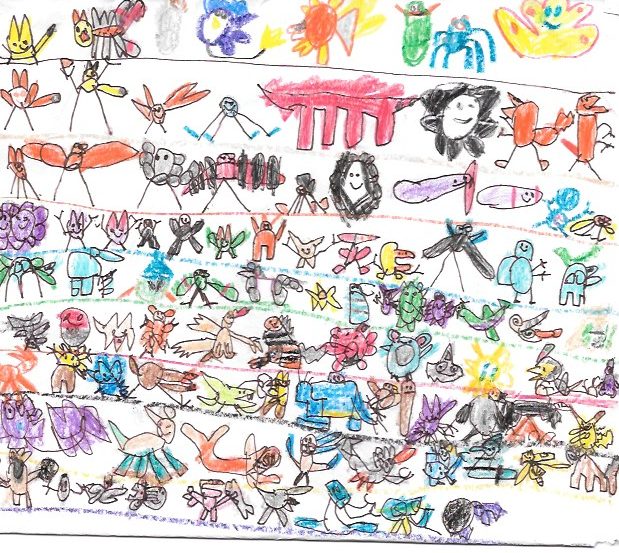 Even though I'm not going to hand my three and half year old a Sharpie and tell her to go wild, when it comes to craft time in our home, both my children and I are big fans of Sharpie Color Burst permanent markers. They are awesome for adding bright and bold colour to our crafts. For parents, they are useful to help us get lots of back-to-school things done – like permanently labeling school items (such as the bottom of your kids shoes), creating chore/reward charts and schedules on poster board, and writing encouraging notes to add to lunches. Like all Sharpie markers, the Color Burst marker features bold, vivid ink that's quick drying, water resistant and permanent for lasting impressions on almost any surface, including paper, plastic, metal, wood and more. Sharpie permanent markers are available in vibrant packs of 5 and 24 and retail for $8.78 and $37.07, respectively.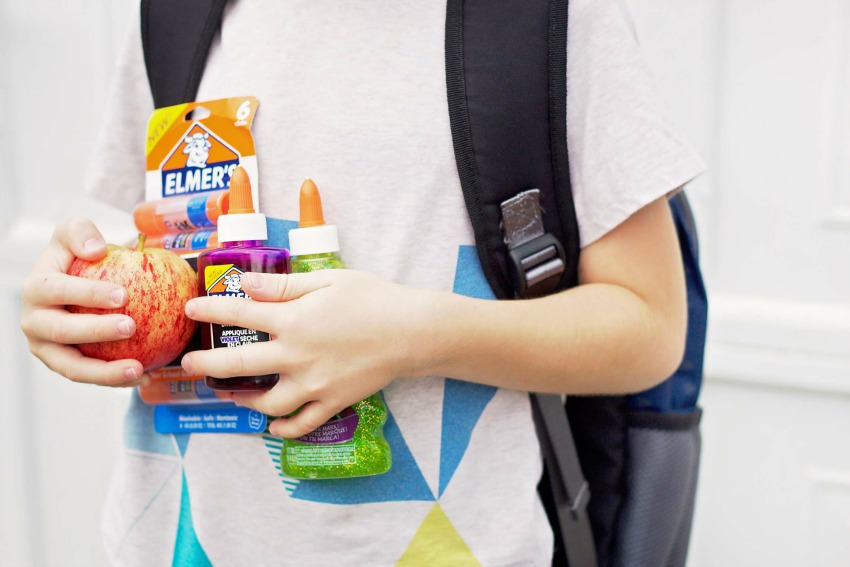 Glue is another must-have school supply. Did you know glue is cooler than ever! That's because it's the main ingredient in SLIME. You've probably seen the 30 second videos in your Facebook feed! Elmer's Glue is the perfect choice for making your child's favourite colour of slime or even glitter slime. It's clear formula is a great base for custom-colouring slime – and beyond making that oozy, gooey plaything, Elmer's Glue dries clear for whatever craft or project your children are tackling. It is washable, acid free, photo safe and non-toxic – which makes it the choice for school projects and other artistic creations. Elmer's Glue retails between $1.99 (120mL) – $29.99 (3.8L). And If your kids want to go wild and get even more creative, Elmer's Classic Glitter Glue is the way to go!
Other staple glue choices include Elmer's Re-Stick Clear School Glue Sticks, which are perfect for younger children and are easy to hold and use, Elmer's X-Treme School Glue which works on larger projects that might include paper, wood, craft sticks, or fabric (it gets the job done!), and Elmer's Disappearing Purple School Glue, which goes on purple so it's easy for kids to see where they are applying and then it dries clear!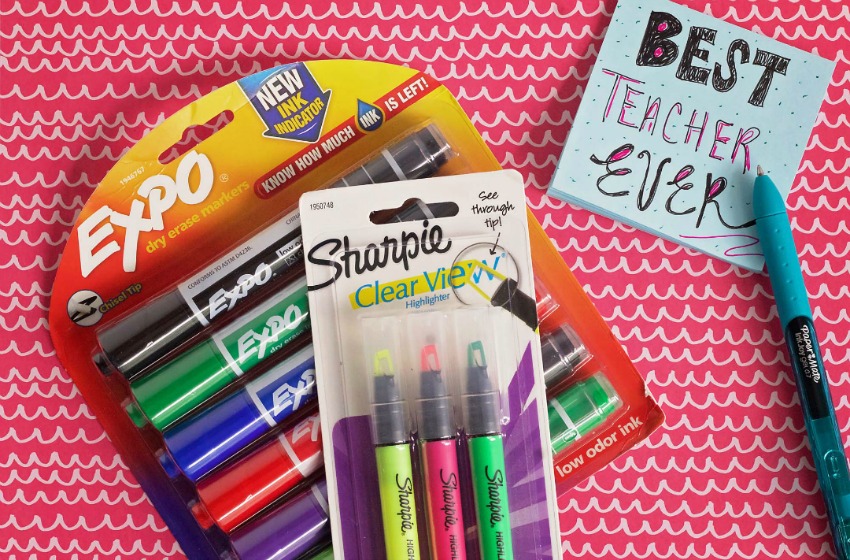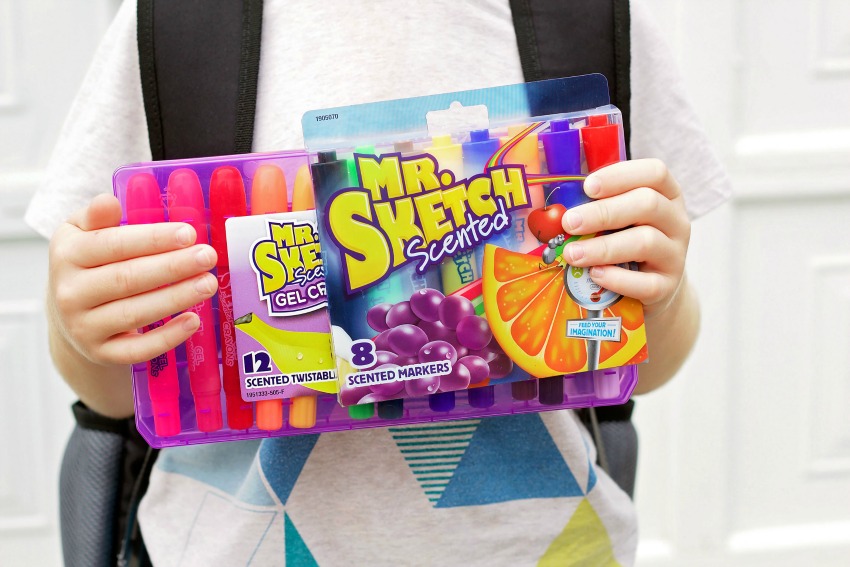 What other favourite supplies will I be sending to school? Mr. Sketch Scented Markers, because they are awesome-sauce and my kiddos LOVE them (and I LOVE colouring with them too!), Sharpie® Clear View Highlighters for my son who will be taking more notes this year and needing to highlight key points in his workbook, and EXPO Dry Erase Markers for both of my children's teachers (they feature highly-visible, low odor ink and a versatile tip for broad, medium, or fine line writing and drawing).
Part of getting your kids excited for back-to-school is involving them in the process. I encourage you to look at their supply list together, make shopping a fun outing, and let them be a part of picking out their supplies. You can show them how cool our faves are, I have a feeling they'll love them too (and so will you!).
Here's to a successful new school year ahead!
---
This piece is in partnership with the brands included in this article. As always, my opinions and thoughts are personal.
Latest posts by Emily Smith
(see all)