Mommy & Me Ouchless Summer Hairstyles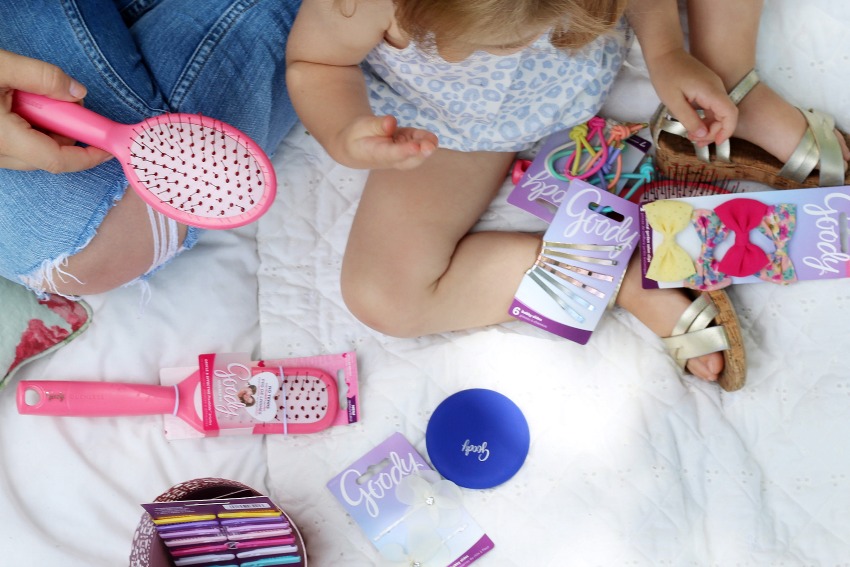 Mommy & Me Summer Hairstyles with Goody
I can still remember the early mornings before school, when my mom would blow-dry my hair and brush it until it was silky smooth. There's something so special about the simple ritual of getting your hair done by your mom. Both my son and daughter love it when I do their hair – except the brushing part. No matter how gentle I try to be, if I'm using just any old brush, they'll twitch and cringe when I snag a tangle.
Brushing your kiddos hair shouldn't cause them to tear up! It's a mother's heart to care for and groom their little ones, so when they yelp "Ouch! Mama!" – it doesn't really make me feel like I'm doing a good job.
Thankfully, there's a better way with the Goody Ouchless brush, MSRP: $9.99 – $13.99, and with it in hand, I'm officially "The Best Hair-Brusher Ever," according to my children. And that means they'll let me do all the cool hairstyles I want in their hair, yay!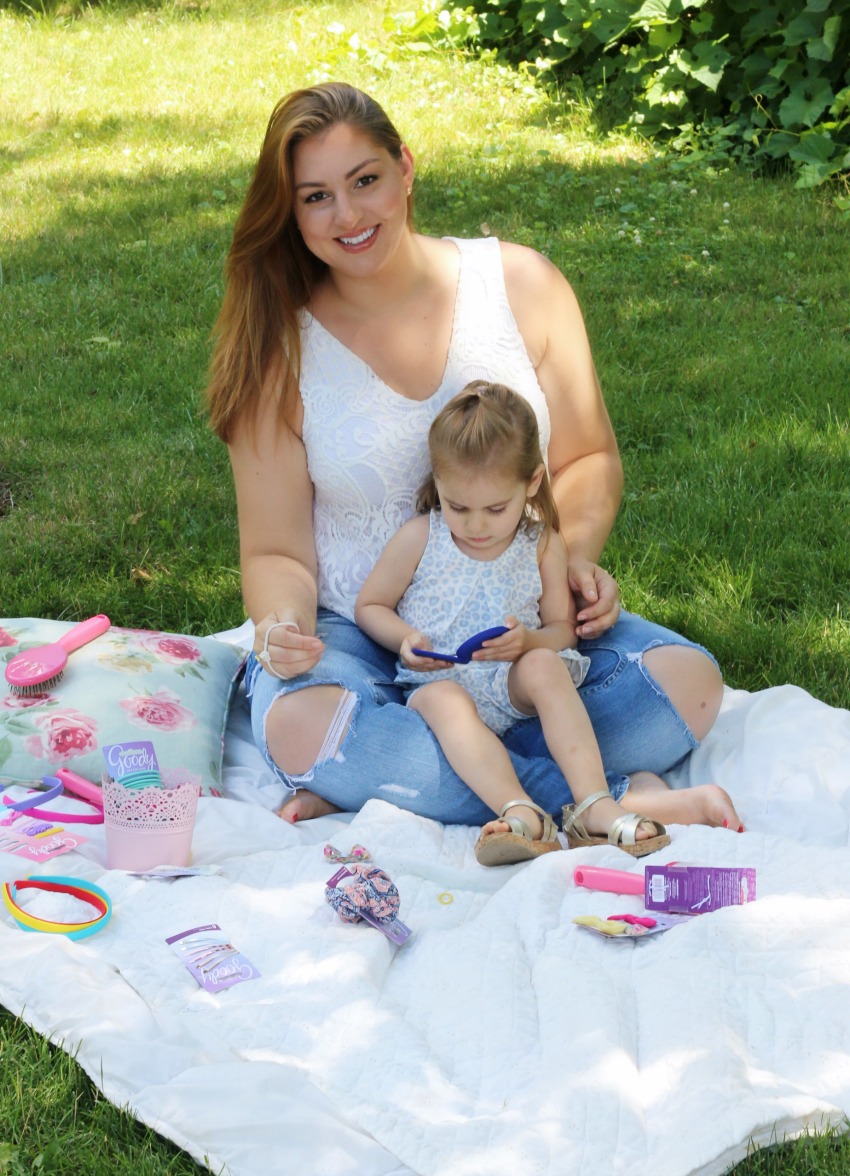 Having my daughter sit in my lap and let me brush her hair, while we sing and talk, is such a sweet part of motherhood. She likes to read a book, play with hair accessories or brush her doll's hair while I brush and do her hair. With the Ouchless brush, she doesn't flinch or pull away. It's so easy to brush through her fine hair and the tangles disappear with each stroke.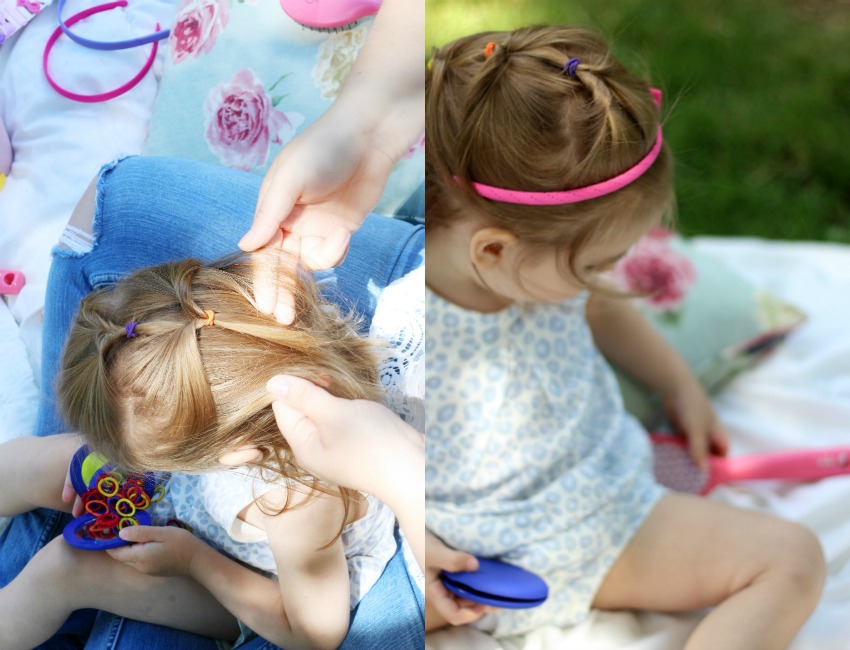 Her hair has grown so much in the past few months, which has made hair styling that much more exciting! We've tackled pigtails, buns, flip-through ponytails and many other styles. She likes all of Goody's colourful hair accessories and chooses which elastics, bows, and headbands she wants to wear each day.
Because she likes to use lots of elastics in different colours, I do a series of mini flip-through ponytails in her hair, resulting in either a half-up do or a final ponytail. It's really simple, I just brush a small layer of hair from the front, make a ponytail (following the line from her temples) using a Goody Ouchless elastic, MSRP $4.99-$6.29, loosen it slightly and flip it through. Then I repeat it until I'm done. It's not always perfect, she still wiggles around, but it's super cute! I do the flip-through ponytail too, it's a simple yet elegant look.
You can find Goody hair products at major retailers across Canada.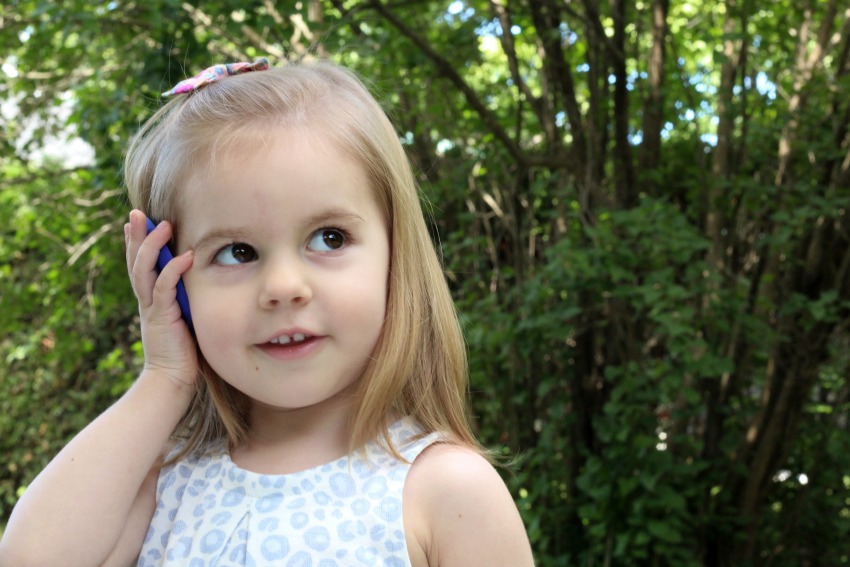 As my daughter's hair grows, her bangs are in mid-stage where they need to be pulled back. Bows are perfect for keeping hair out of her face and they look adorable. She loves the bright and floral print designs from Goody, MSRP: $4.29-$4.89.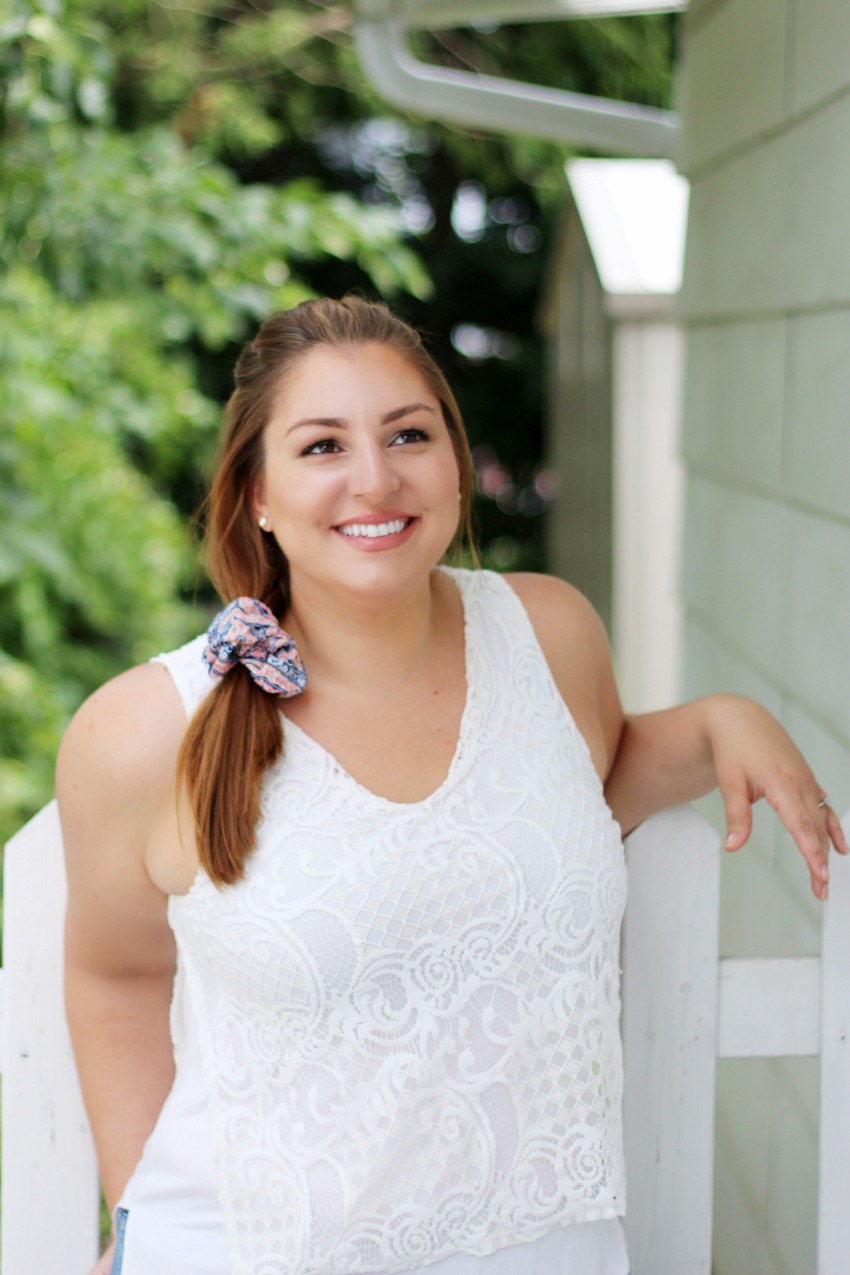 I am notorious for wearing my hair in a bun and I absolutely love Goody's bun maker, MSRP: $5.29-$5.99, for achieving a perfect bun! I was so pleased that they make a smaller version for girls, which is just the right size for my daughter. In just three easy steps, she has a beautiful bun that is full, pretty and secure! We finish the hairstyle with a funky Goody Ouchless scrunchy, MSRP: $6.99 – $7.69, or a darling bow.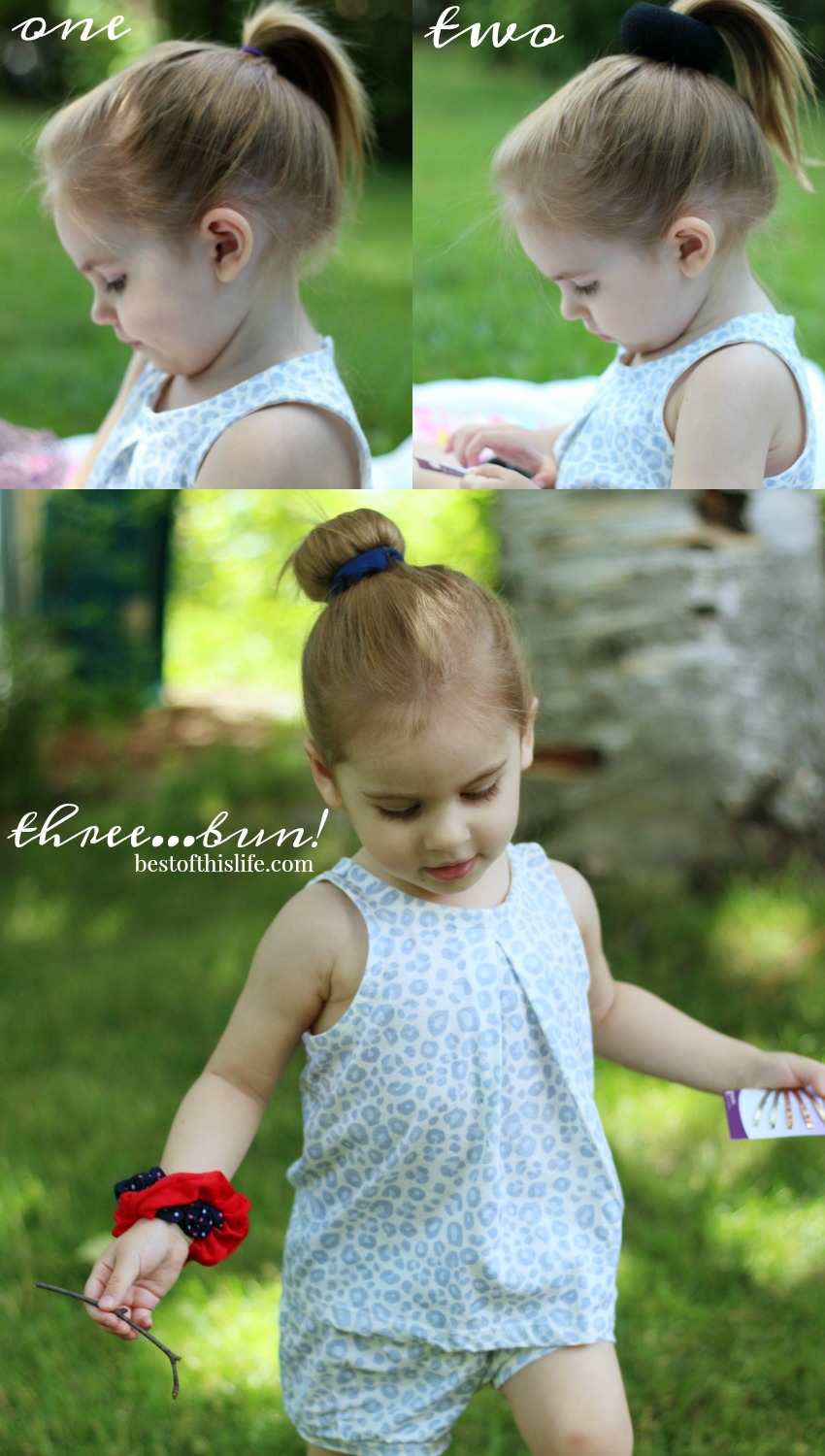 Creating mommy and me looks is so much fun, especially when there are no tears (thank you Ouchless brush!). These moments we share together are so precious and I cherish them so much. I'll take all the twinning days I can while I can get 'em!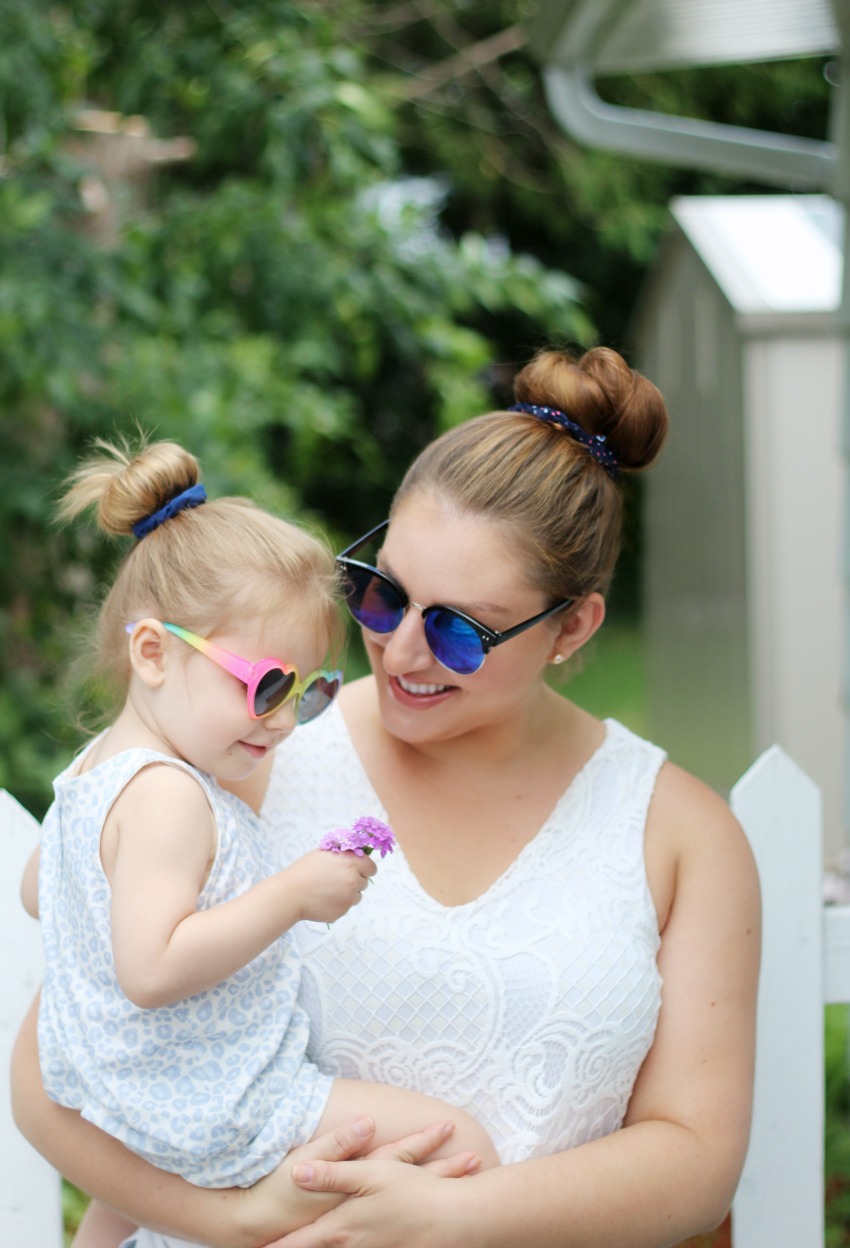 WIN A GOODY GIRLS OUCHLESS SUMMER PRIZE PACK
I'm excited to giveaway to one lucky reader of The Best of this Life – a fabulous prize pack that includes an assortment of Goody products and a few summer essentials for a total value of $200.
Enter in the widget below, there are lots of ways, and make sure to share this fun giveaway with your friends too. Best of luck!
*giveaway open to Canadian residents only
Summer is full of Mommy and me moments, what are some of your favourite ways to spend time with your daughter?
This piece is in collaboration with Goody.
Latest posts by Emily Smith
(see all)