Healthy Gluten-Free Apple Oatmeal Bars Perfect For Breakfast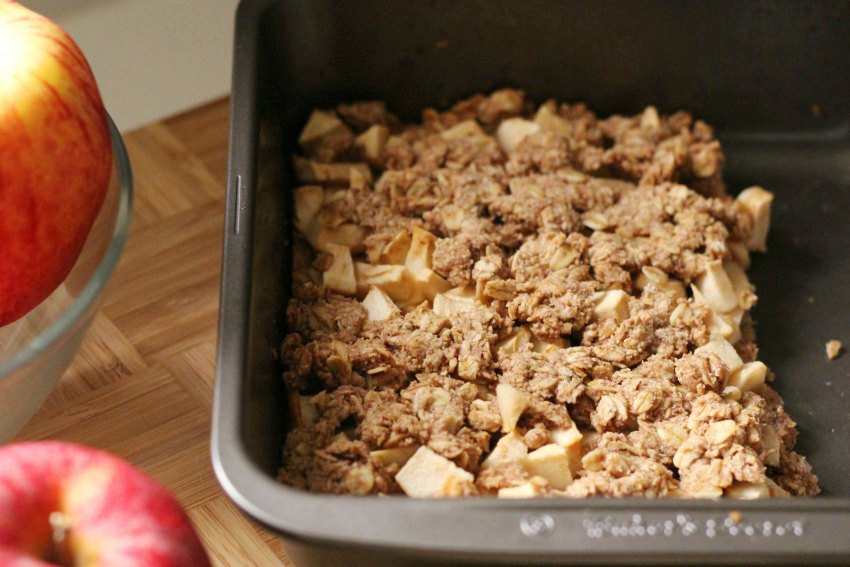 On a rainy Saturday afternoon, I sat down at the table with my daughter next to me and peeled a few apples. Some were for eating in the moment, and the others were to be diced and used for baking. The weather was slightly cooler that day, with stormy clouds filling the sky and the sound of rain drops falling on the metal awning above the dining room window.
I felt the change of seasons happening right before us and found myself reaching for a cozy cardigan.
The kids each took a small bowl of sliced apples, and I headed to the kitchen to prepare apple oatmeal bars for breakfast the following morning.
As I stirred the ingredients, it came to mind how I've always adored the simple mixture of brown sugar, oats and cinnamon. Add the scent of baking apples to that mix and really, I could stay at home all day basking in the delicious aroma that fills the home and wraps you up in a blanket of goodness.
As the bars baked, I snuggled up on the couch with my two apple-crunchers, watched an old episode of Garfield on Netflix (realizing how inappropriate some moments in that cartoon are!) and felt perfectly content.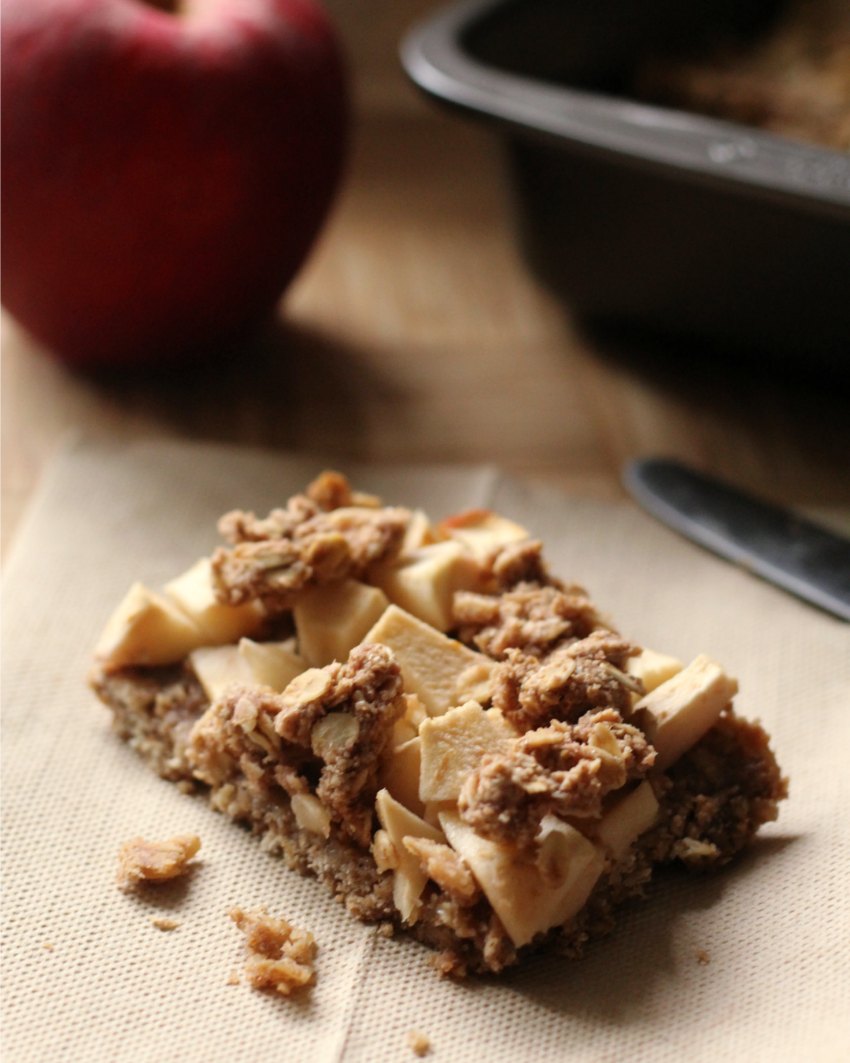 Fast forward to this morning at the park – Abigail was wearing a fleece and I was sporting a wool sweater. Fall is definitely in the air…in fact, it's officially the first day of fall tomorrow. It's hard to believe that the days of summer are behind us. At least there is much to look forward to, like fall baking!
I hope you'll try this deliciously healthy recipe for gluten-free apple oatmeal bars – they make a wonderful breakfast.
Print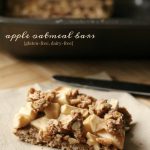 Healthy Gluten-Free Apple Oatmeal Bars Perfect For Breakfast
---
1 cup

oat flour (grind gluten-free oats)

1 1/2 cups

gluten-free old-fashioned oats

2 tablespoons

brown sugar sugar

1 teaspoon

cinnamon

1/2 teaspoon

of nutmeg

1/4 teaspoon

salt

1/4 teaspoon

baking soda

1/2 cup

unsweetened applesauce

1/4 cup

melted coconut oil

1/4 cup

pure maple syrup

2

medium apple, diced
---
Instructions
Preheat oven to 325°F. Grease an 8-by-8-inch baking dish with coconut oil or cooking spray. Combine oats, oat flour, sugar, cinnamon, nutmeg and baking soda in a large bowl.
Add applesauce, maple syrup, coconut oil. Stir until combined.
Set aside a heaping half-cup of the oat mixture, then press the rest evenly into the prepared pan. Top with diced apples.
Sprinkle the rest of the oat mixture on top.
Bake for 30 minutes. Cool completely on a wire rack before cutting into 12 bars.
Store in the refrigerator for up to 3 days.
Notes
Original recipe: http://blog.myfitnesspal.com/apple-oatmeal-bars/
Latest posts by Emily Smith
(see all)