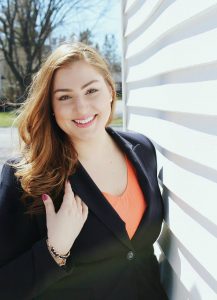 My name is Emily and I'm the Editor-In-Chief at The Best of this Life.
Ottawa, Canada is home, with my husband and two beautiful children. I created The Best of this Life 9 years ago when my husband was on a naval deployment (he is now a US Navy Veteran) and I felt pretty blue. I wanted to cherish the joy of every day moments with my newborn son and share them with my husband overseas, family and friends. Out of a place of cultivating the best of my life and a new found love for making messes in the kitchen – grew this lifestyle blog; where I could share so many of my passions and connect with incredible people (YOU!) around the world. I love fashion, cooking & baking, home decor, photography, painting, and just about anything creative!
My background is in women's retail buying, visual merchandising, and management (my degree is Fashion Merchandising & Design) – my years in the fashion industry are a huge foundation for this blog, where I style photo shoots, create outfit posts, and photograph every single day.
Whether I'm bringing you the latest fashion trend, entertaining tips, or my favourite new recipe – I write with heart, passion, and creativity. I love to encourage and inspire our readers to live their personal best lives.
Besties – I'm a friend, mom, homemaker, entrepreneur, and all around down-to-earth gal. I have my good days and my bad days, just like anyone else. The Best of this Life is a place to put aside the overwhelm and have fun, be creative, decorate your home, get cooking, try a style trend, or discover a new passion. It's a place where positivity and joy lead the way.
The random + true things about me
My husband is my best friend. We've known each other since I was 15 – 'nuff said.
Aiden and Abigail are my treasures. You'll read it a thousand times and I mean it whole heartedly.
I eat fruit like an addiction; vegetables are the therapy – it's all about balance.
My favourite show right now is Heartland. I'm watching it for the first time on Netflix and I'm hooked – I have a serious soft spot for horses.
Puppies are the cutest ever – especially when they grow into big handsome, cuddly dogs.
You, dear Reader are the best
I love your sweet comments, your personal emails, your serious questions, and your engagement. You're awesome! Thank you for being there, and here. I love reading every note and what you are thinking. I love what you bring to The Best of this Life and your thoughts and opinions. Don't be shy, okay? xo
With love and gratitude,