Delight Your Holiday Guests with Homemade Stromboli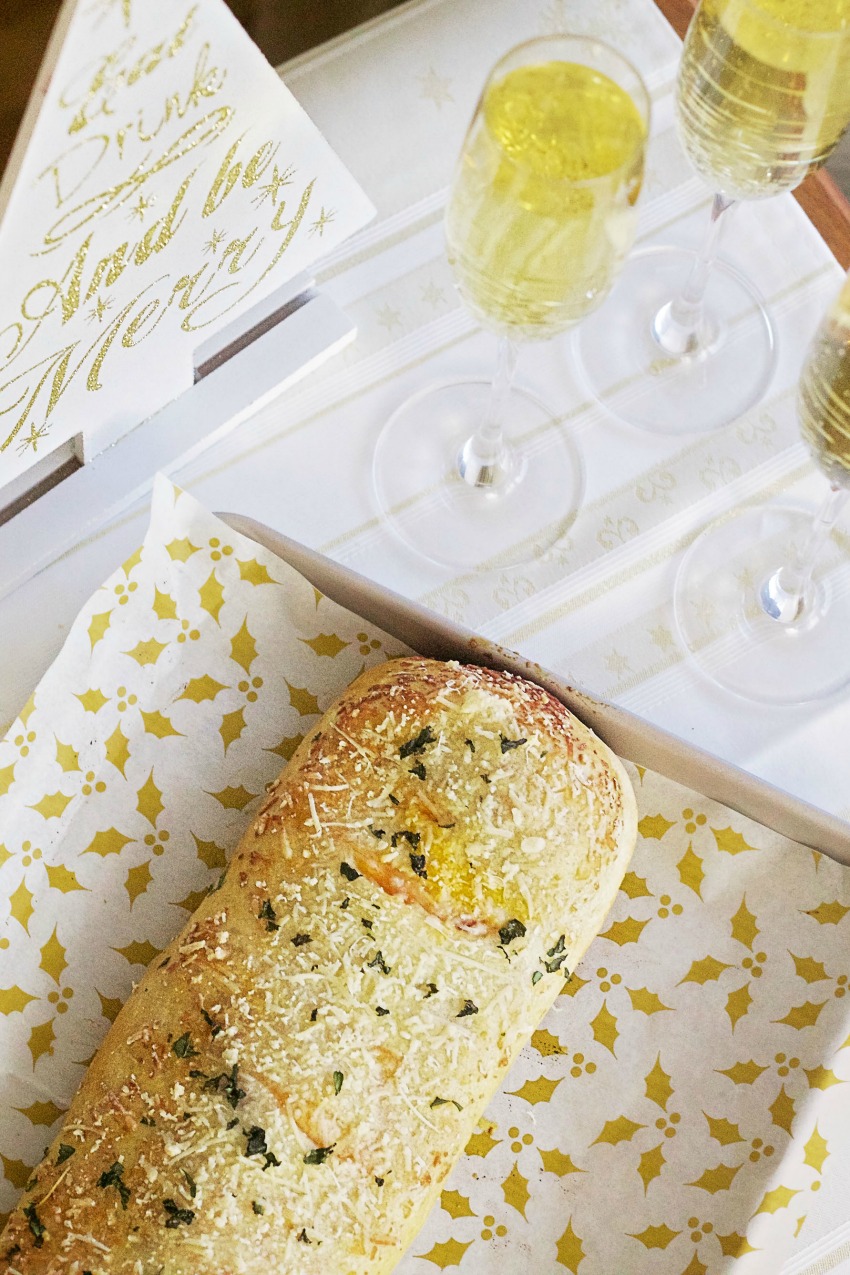 When it comes to holiday entertaining, my motto is: keep it simple, elegant and most of all, joyful. Hosting your family and friends for a time of celebration should never be stressful – it's all about coming together, enjoying each other's company and sharing delicious food!
With that frame of mind, I like to serve delectable appetizers and dishes that are easy for me to make and won't leave me or my kitchen in a frenzied state before my holiday guests arrive. To avoid feeling uninspired, I begin by picking fresh, flavourful, and exciting foods and ingredients to awaken simple and creative cooking. That's why you'll find Mastro and San Daniele dry cured Italian deli meat in my fridge all season long. With over 40 years of experience crafting beautiful, authentic Italian specialties, it's easy to see why Mastro and San Daniele are my family's first choice for dry-cured deli meats. They are so good and always a surefire hit!
I'm excited to present a series of recipes and meal ideas throughout this holiday season featuring Mastro and San Daniele I hope will inspire you in your kitchen! Today's recipe encompasses simplicity and fine ingredients, while delivering an appetizer that is hearty, flavourful, and has major wow-factor.
Stromboli is an American-Italian creation that, if you like pizza, you're sure to love! In my opinion I find when Stromboli is sliced in individual servings and presented on a platter, with bruschetta dipping sauce, the presentation is quite elegant and elevated.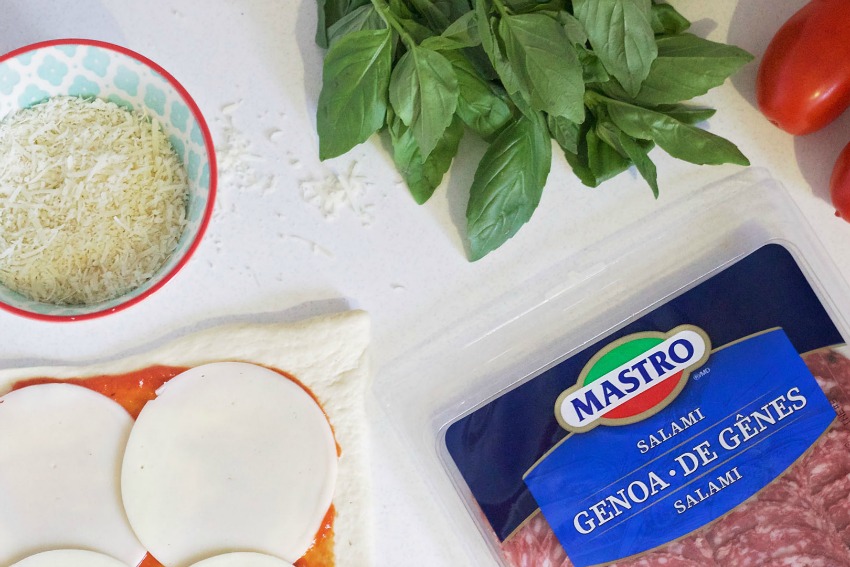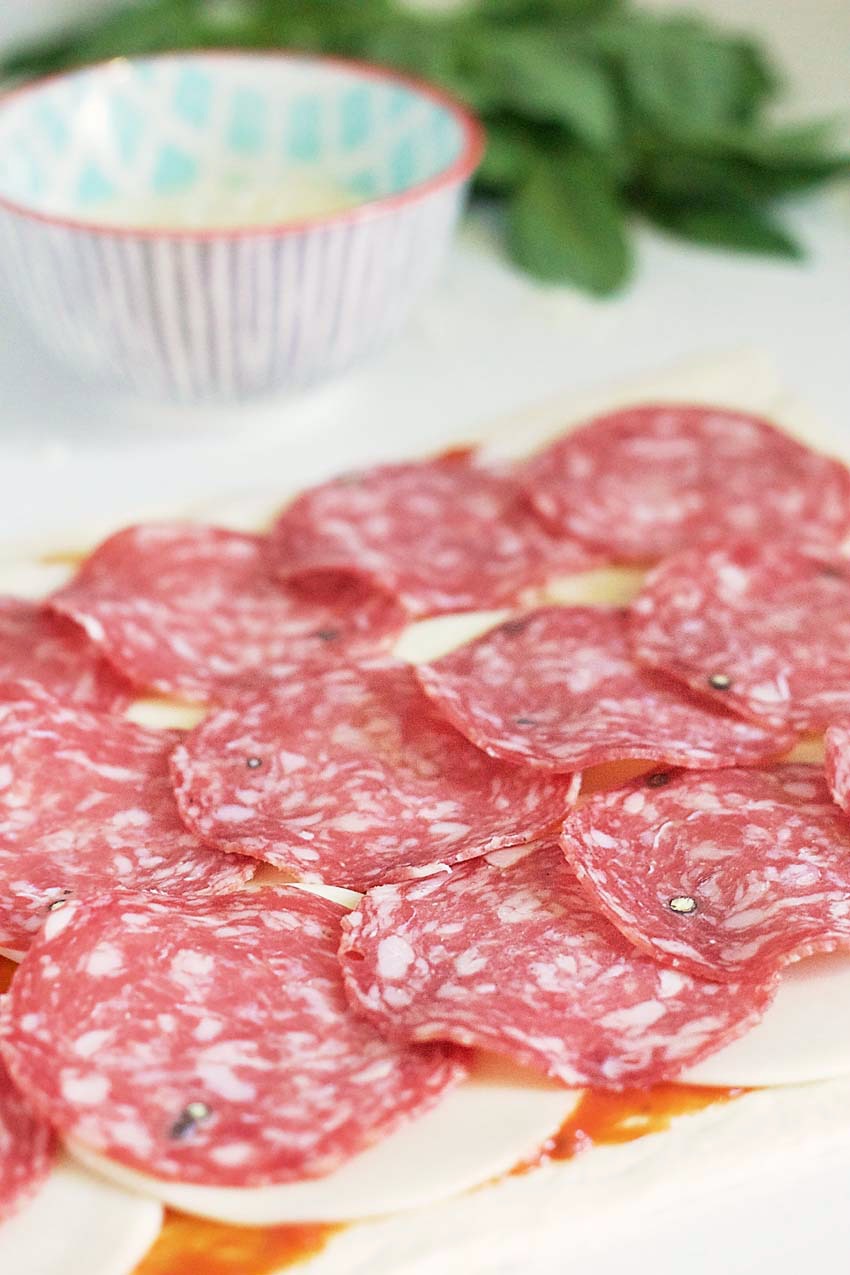 To make Stromboli, you can either use a homemade Italian bread dough or a store-bought refrigerated pizza dough. For the sake of keeping this appetizer conveniently simple, we're using the later. After the dough is rolled out, it's a matter of what dry-cured deli meats and other fresh ingredients you'd like to combine.
Personally, I love the divine flavour combination of parmesan, provolone cheese, roma tomatoes and basil – it brings back memories of walking the streets of Florence – and I thought together they would be perfect to accompany a layer of aromatic and mildly spiced Mastro Genoa Salami.
I wasn't wrong! This Stromboli is bursting with flavour, freshness, and cheesy goodness. Keep scrolling for the recipe and the scoop on a giveaway!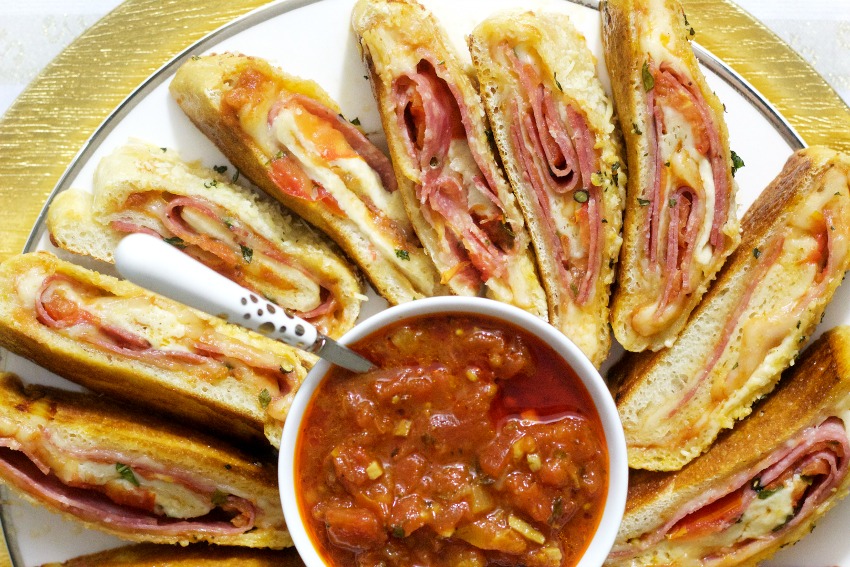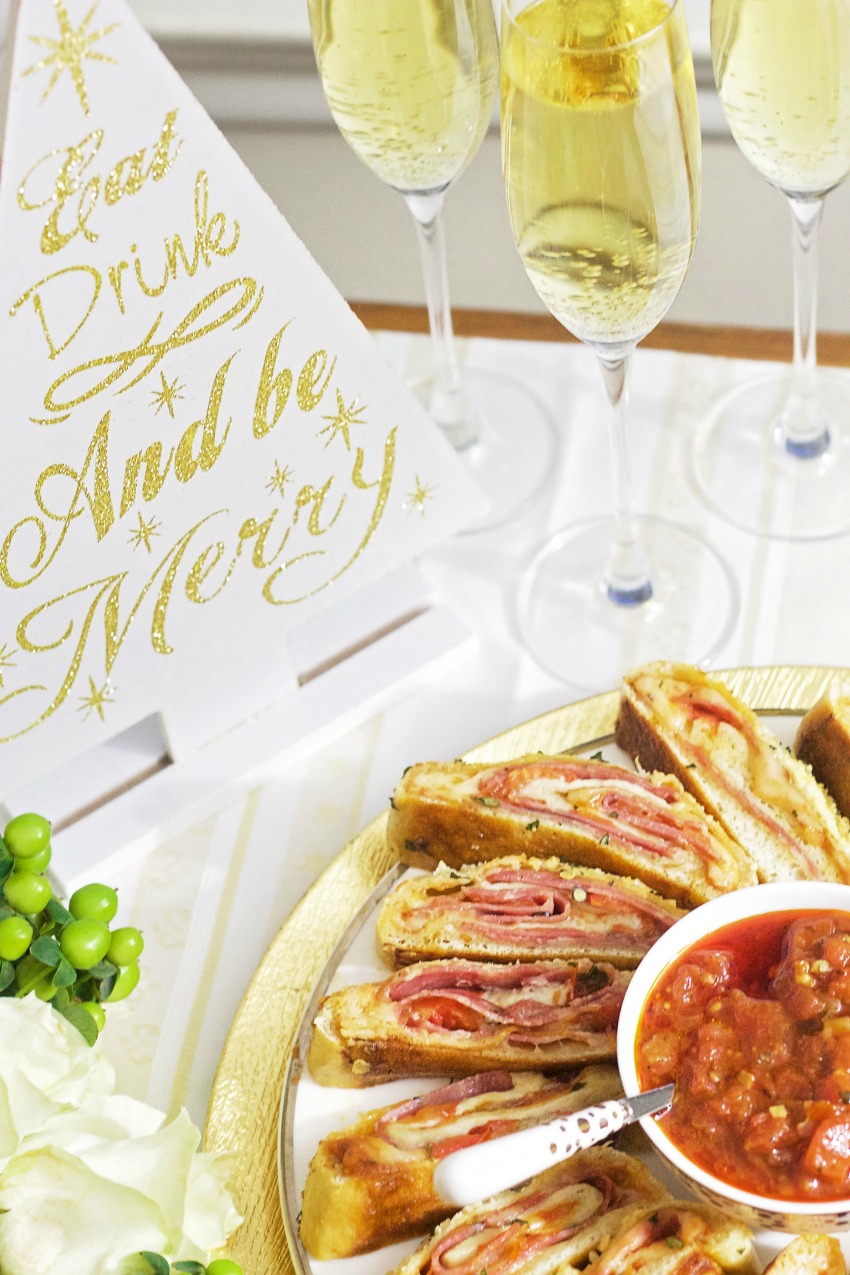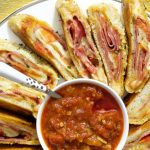 Homemade Stromboli with Genoa Salami
---
Author:

Total Time:

15 minutes
Description
A delectable Stromboli appetizer that is bursting with flavour, freshness, and cheesy goodness.
---
1

package refrigerated pizza dough

½ cup

seasoned pizza sauce

12

slices of provolone cheese

15

slices of Mastro Genoa Salami

2

roma tomatoes, sliced thinly

½ cup

freshly grated parmesan cheese, separated in half

1

egg, beaten

3 Tablespoons

chopped basil, separated in half
---
Instructions
Prepare a clean working surface and preheat oven to 400 F.
Sprinkle a bit of flour on working surface and roll dough out.
First, spread the pizza sauce, then top with provolone cheese, Mastro Genoa Salami, roma tomatoes, and sprinkle with half the parmesan and fresh basil.
Working with the longest side of the pizza dough, roll up the Stromboli. It takes about 3 rolls to seal it off. Fold up the edges of the dough on either side to prevent the ingredients from spilling out.
Transfer the Stromboli to a parchment-lined baking sheet.
Gently score the dough about 10 times across the width working your way along the length.
Brush the dough generously with the egg.
Sprinkle the rest of the grated parmesan and basil on top.
Bake in the oven for 15 minutes. Broil for 2-3 minutes watching very carefully.
Remove from the oven and let sit for 15 minutes before transferring to a cutting board. Cut width-wise to create appetizer serving sizes (makes about 12 ).
Serve on a platter with tomato basil bruschetta. Enjoy!
GIVEAWAY ALERT!
I'd love for you to try this stromboli for the holidays! I'm giving away a prize pack from Mastro and San Daniele over on my instagram page. To enter, come visit me at @best_ofthislife and leave me a comment about what you love about this recipe! Don't forget to follow @share_mastro for a bonus entry. Good luck and buon appetito!
---
Emily is an ambassador for Mastro and San Daniele this holiday season. This post is proudly presented in partnership with Mastro and San Daniele. As always, all opinions are honest and personal.
Latest posts by Emily Smith
(see all)