Kids Style: Rainy Days Were Made To Play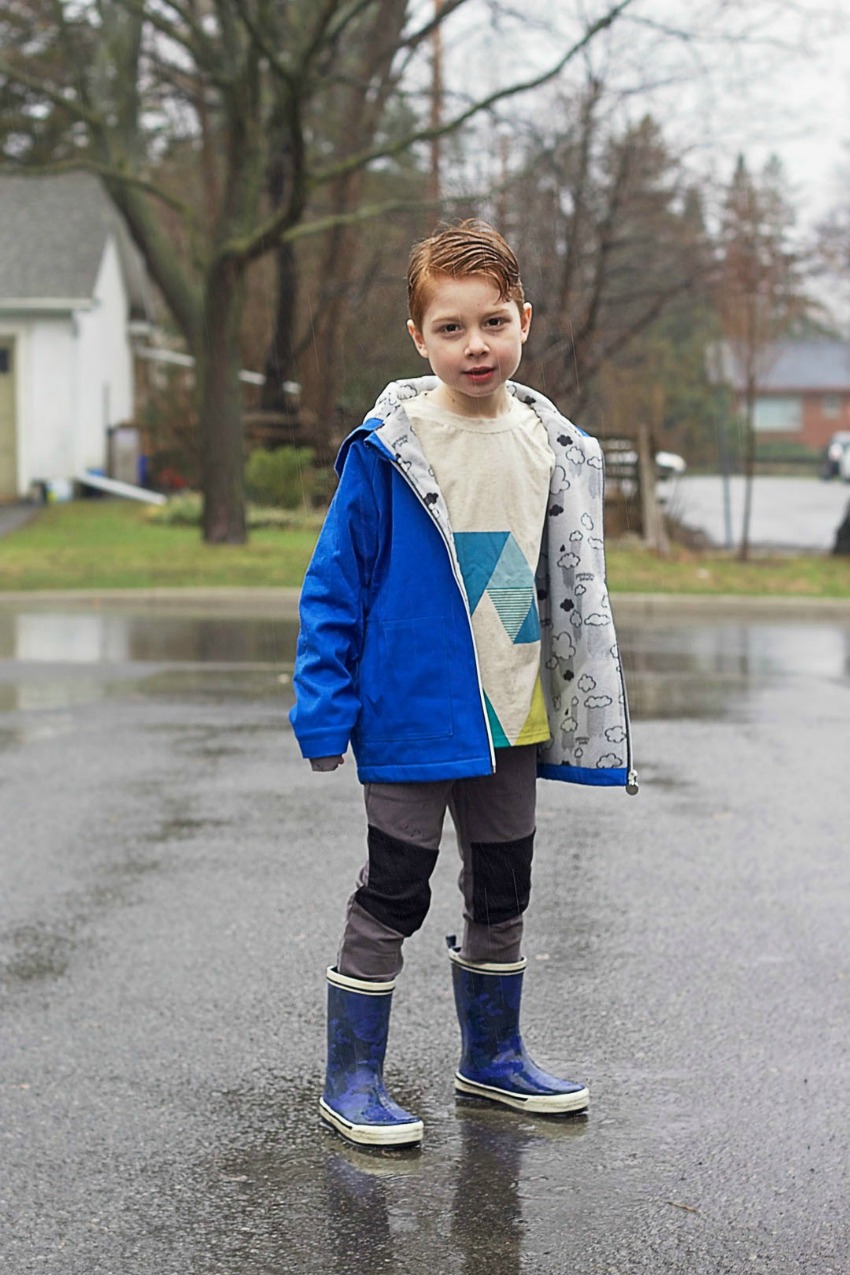 On rainy spring days like today, there's but one thing to do – jump in puddles! Even though we've had a lot of rain this month, I can't say that I mind it washing away all the snow and watering all our plants! When the sun shines and the flowers bloom, it will all be worth it. Besides, my kiddos love playing in the rain! I mean, they ask to go play in the rain every single time it pours – and I'm all too happy to see them splish-splashing in the puddles. Especially with the proper play clothes on!
Aiden's full look is from Peekaboo Beans Spring 2017 line. He's rocking the Stand Out Tee, Mudslide Pants, and Splish Splash Jacket in Royal Blue. Not only does he love this outfit because of the sheer style of each piece, he loves how comfortable Peekaboo Beans clothes are. And I love that he's wearing clothes he can move, play, and splash around in!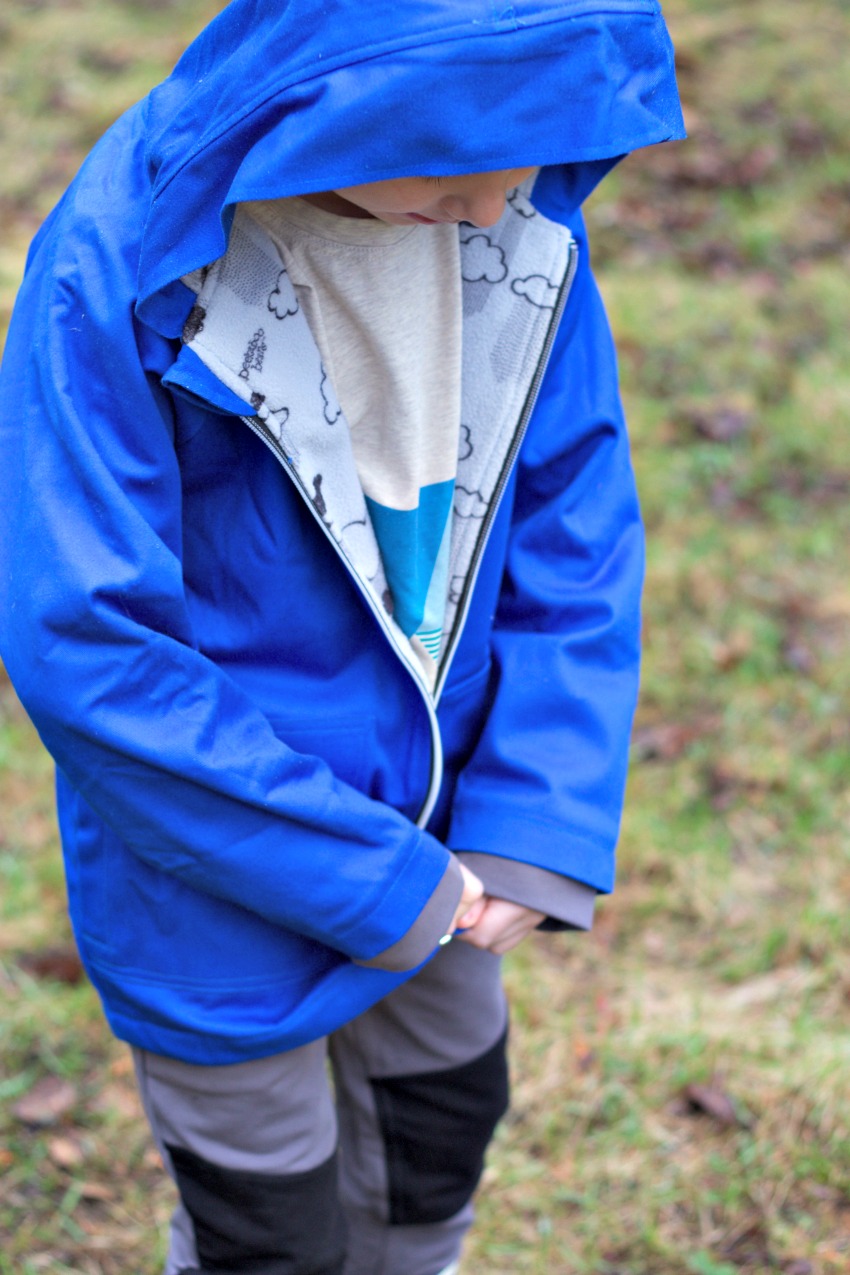 Let's talk about this rain jacket for a minute. The Peekaboo Bean Splish Splash Jacket is unisex and comes in a range of colours (yellow, plum, blue, black). Unlike many PVC rain coats that are structured and hard to the touch, this jacket is soft to the touch, made from a custom water repellent fabric and lined with micro fleece to keep your kiddos warm and cozy! There is also a double cuff added to keep wind out of the arms and for added warmth – which is perfect for the transitional, damp weather of springtime.
Other features include: deep pockets, easy to use zipper and chin guard (to avoid pinching skin).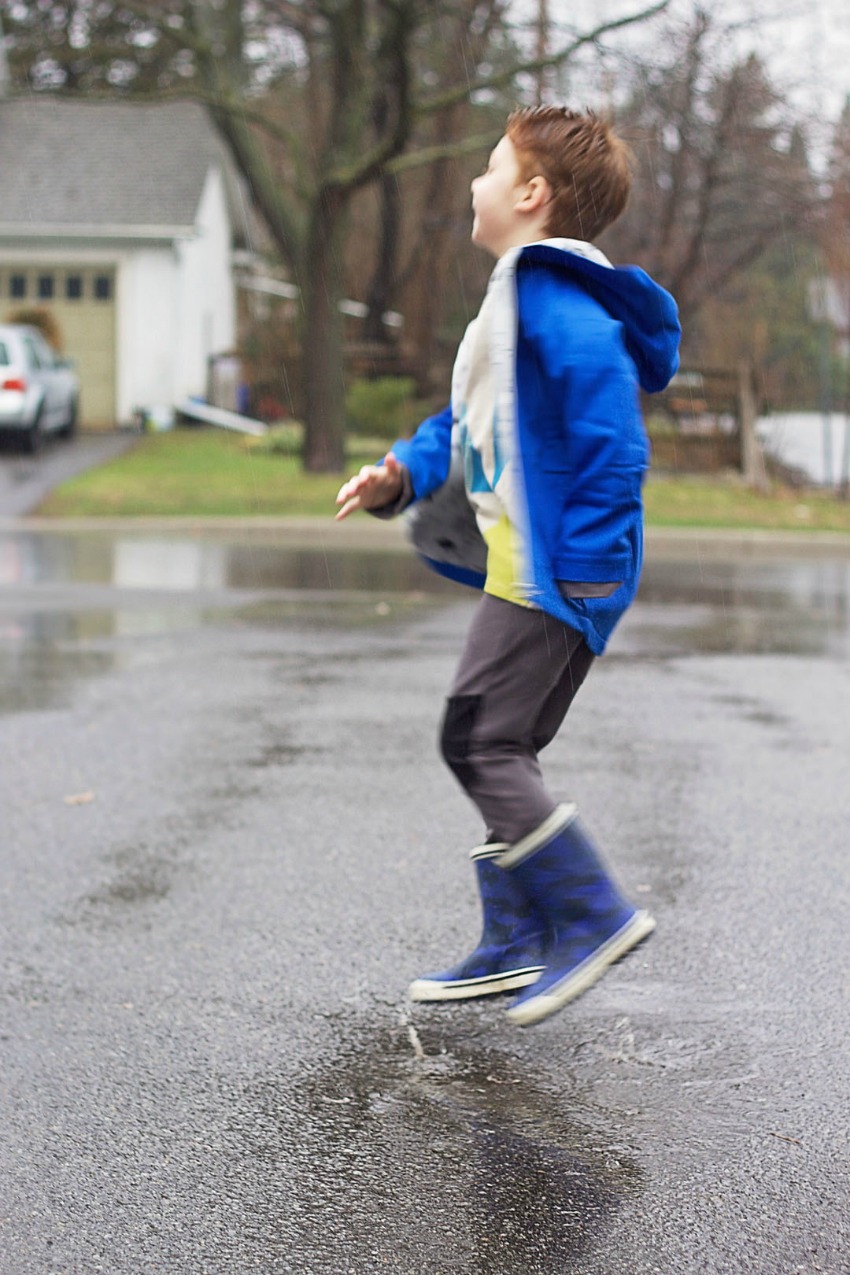 And as much as my son plays hard, his Peekaboo Beans wash incredibly and always look brand new! Their quality is impeccable and their fabric is seriously durable. I have no doubt that my daughter will be sporting her big bro's jacket when he outgrows it.
You can shop the new Peekaboo Beans Spring 2017 collection online and see for yourself their adorable and play-ready clothes!
---
Emily Smith is proud to be a Peekaboo Beans Ambassador and as such receives compensation. Thoughts and opinions shared are 100% personal.
Latest posts by Emily Smith
(see all)