Make Back-To-School Mornings Ouchless with Goody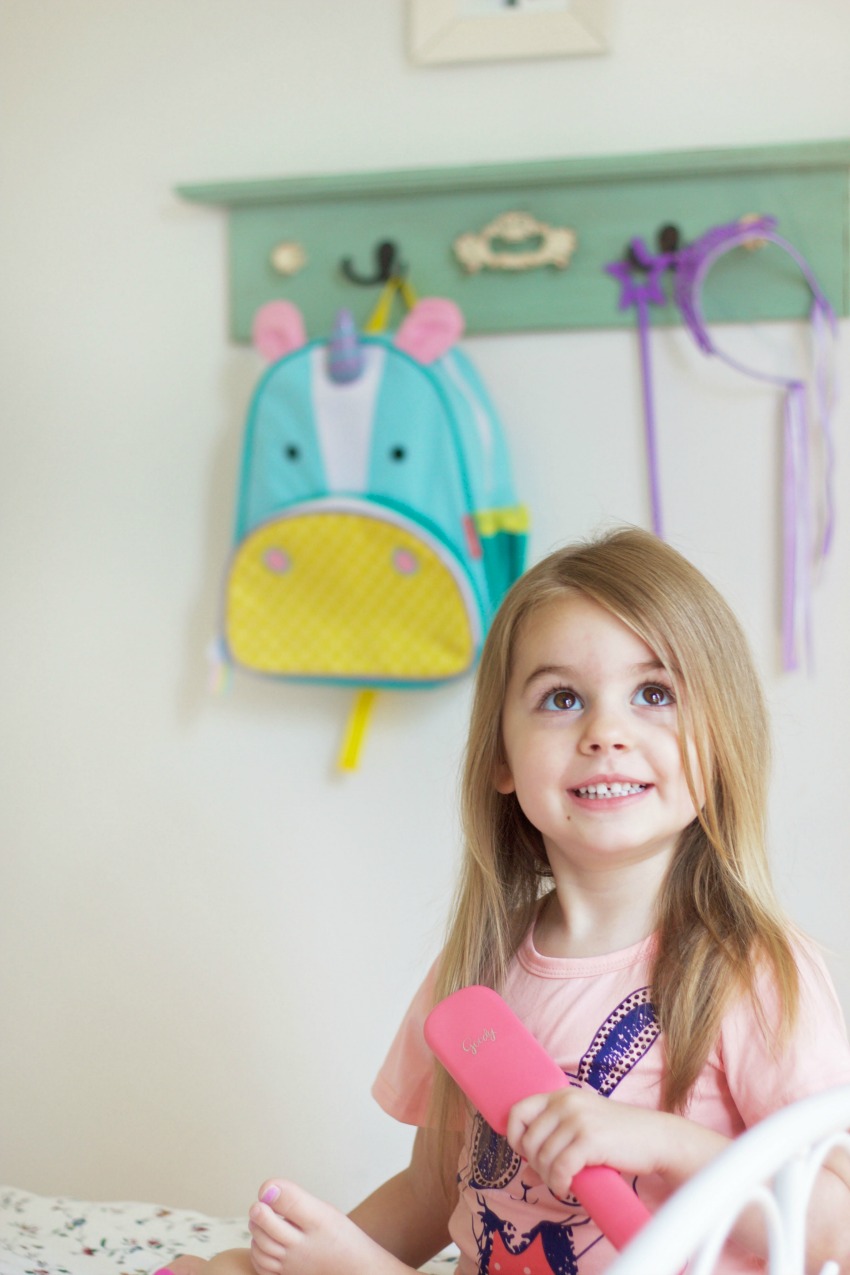 Here's the deal: most baby combs and children's brushes just aren't made to tackle knots. They may be cute, they may even work on a good hair day, but for the most part, they fall short and aren't able to detangle your children's hair leaving it silky smooth and knot-free. If they did get the job done, there's a real chance there were tears involved, am I right?
I know. I've been there.
I purchased several children's brushes before I discovered the Goody Ouchless line. It's a lifesaver! Okay, that's a bit of a stretch, but I tell you no lie when I say these are tear-saving, hair-smoothing, smile-making kind of brushes!
My children have very different types of hair. My son has short, thick, slightly wavy hair that gets a bit matted on the top of his head when he sleeps; my daughter has fine, slippery, long hair that can get tangled in the back. To avoid terrible knots, I always braid or do a double pony tail for her before bedtime – it makes combing out tangles created by flyaways much easier in the morning. For both of their manes, we reach for our Ouchless brushes.
With the school year ahead, a common concern parents have is the morning routine. I'm here to tell you, tangles and tears don't have to be part of your daily ritual. I suggest brushing your children's hair at night before they go to bed with an Ouchless brush, like the Goody Ouchless Girls Cushion Brush, so tousled hair is less likely to form on their smooth locks. If your child is particularly prone to tangled tresses, consider purchasing a satin pillowcase, which further deters tangles from forming. In the morning, when it comes time to brushing again, it will be easy-peasy to detangle and style their hair with their Ouchless brush and hair accessories.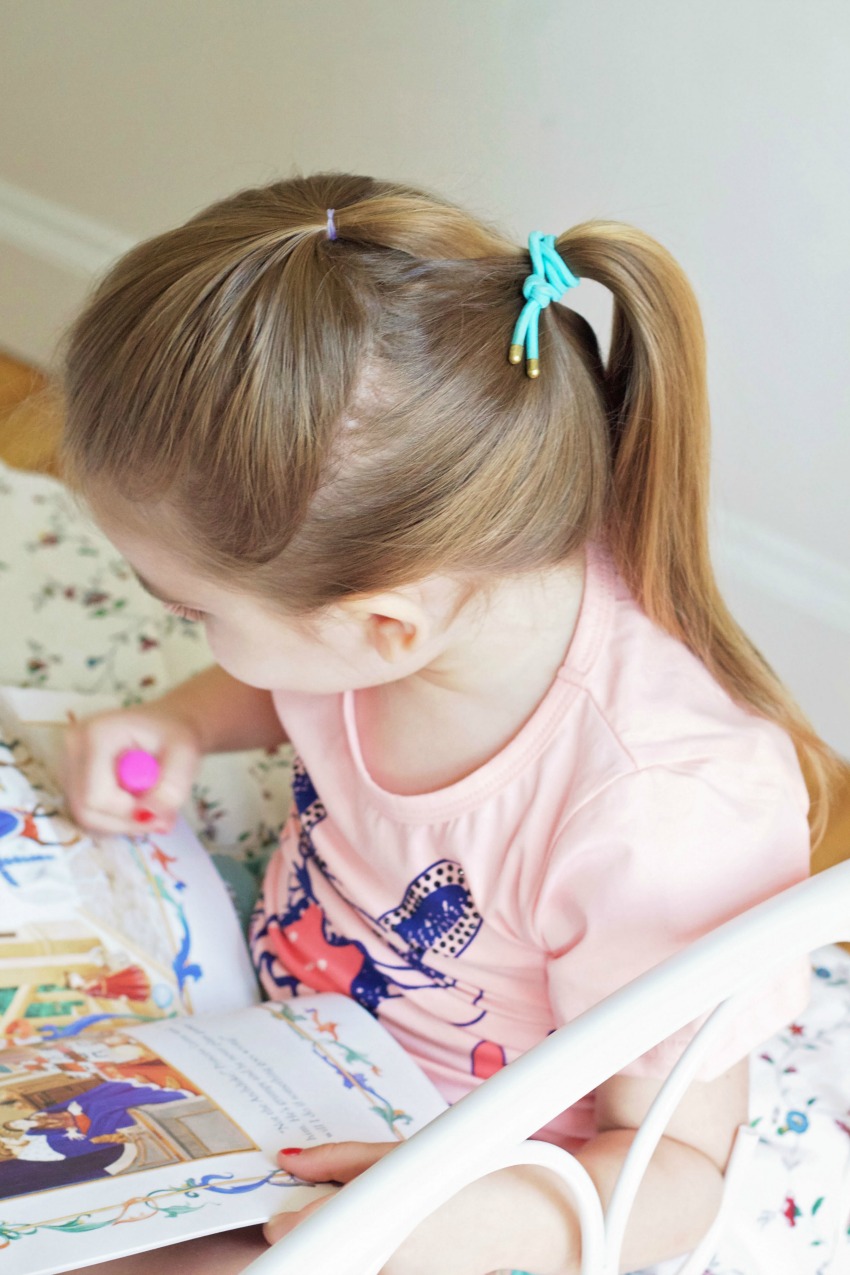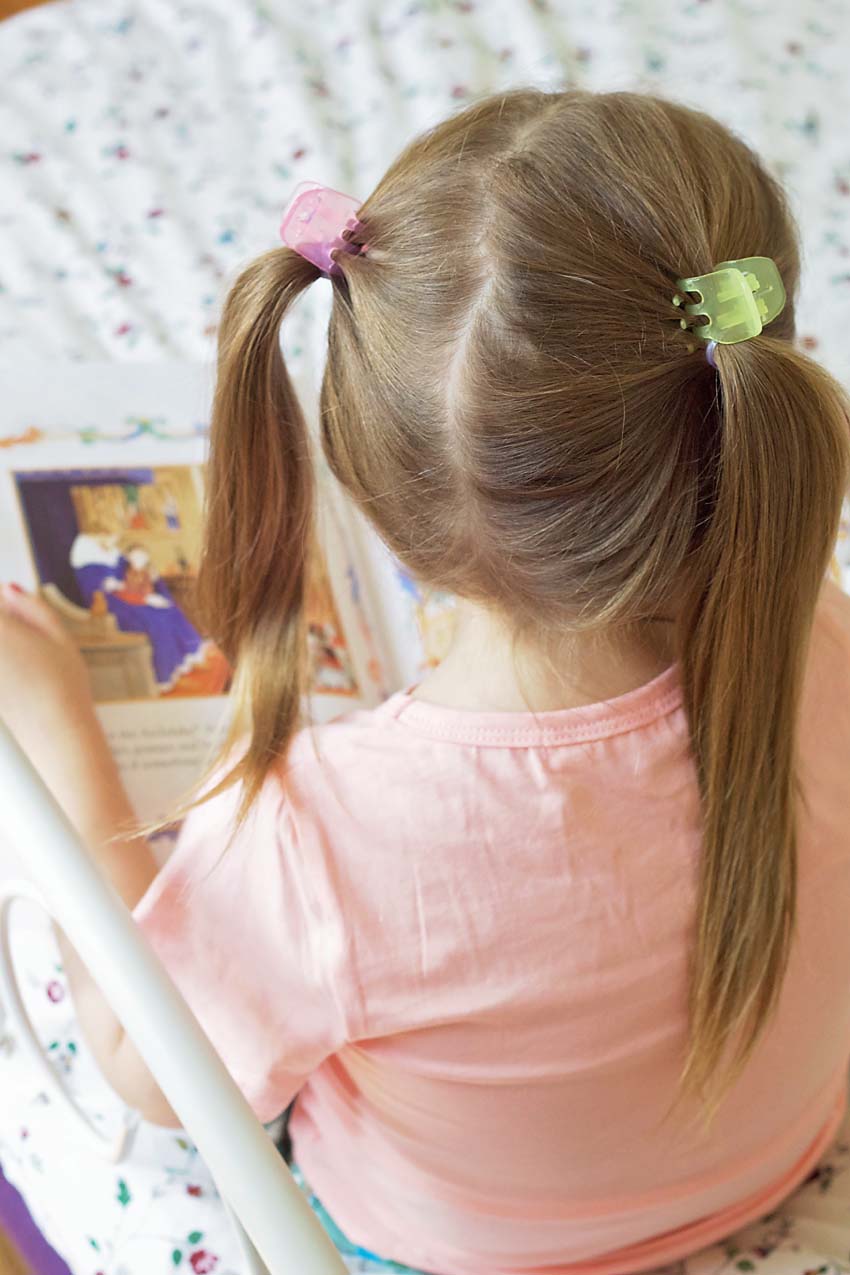 I have a few go-to easy hairstyles for my daughter that don't take long to do and are super cute:
Double Ponytail: Gather top section of hair into a small elastic to form a top ponytail. Gather the rest of the hair into a second ponytail, adding the top ponytail and secure with an elastic at mid-level.
Pigtails: Who doesn't love pigtails? Using your fingers, divide hair along the center part into two section. Brush the sections into mid or low-level pony tails, closer to the back of the head. Secure with two small elastics.
Side Pony: My daughter loves this one! This is a major throwback to my school days. Brush hair to one side of the head, gather it all up into a mid to high-level ponytail close to the ear lobe (either right below or right above). Secure with a hair elastic and scrunchie.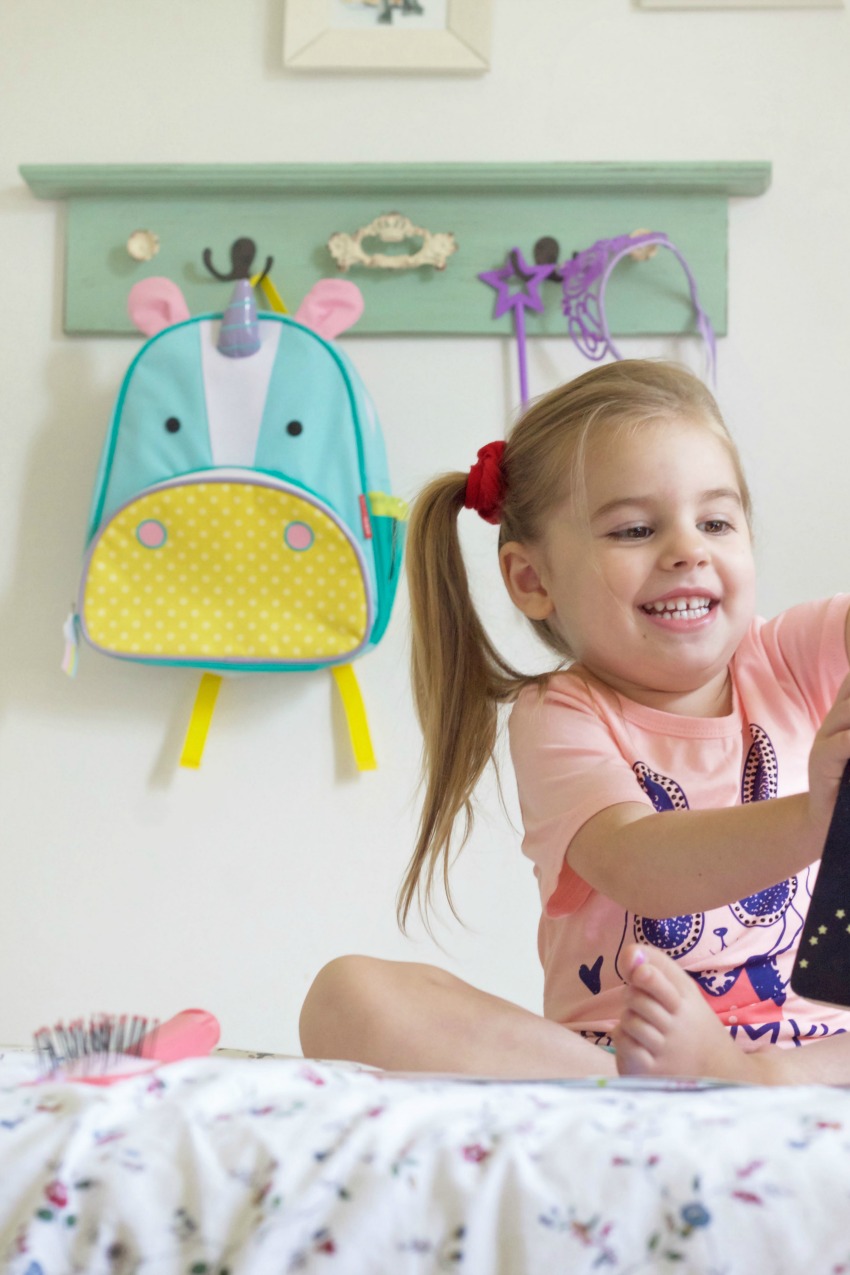 I also wanted to mention, If and when your children are feeling less inclined to have their hair brushed, it's time to pull out a distraction to help the process! It can be a favourite stuffed toy to hold, a book to read, or a video on a tablet they can watch while you brush out their hair. More often than not, especially while using an Ouchless, they'll forget you're even styling their hair while they are kept busy playing with what's in front of them. We've all had those mornings when we need a little extra help!
Ouchless brushes are available to purchase at Walmarts across Canada.
---
This piece is proudly presented in partnership with Goody. As always, all opinions are personal.
Latest posts by Emily Smith
(see all)