Why We Love Myla the Magical Unicorn™ for Imaginative Play
Unicorns are having a big moment right now, and it's easy to see why. They're adorable, mystical, and the imaginative adventures you can have with a unicorn are limitless!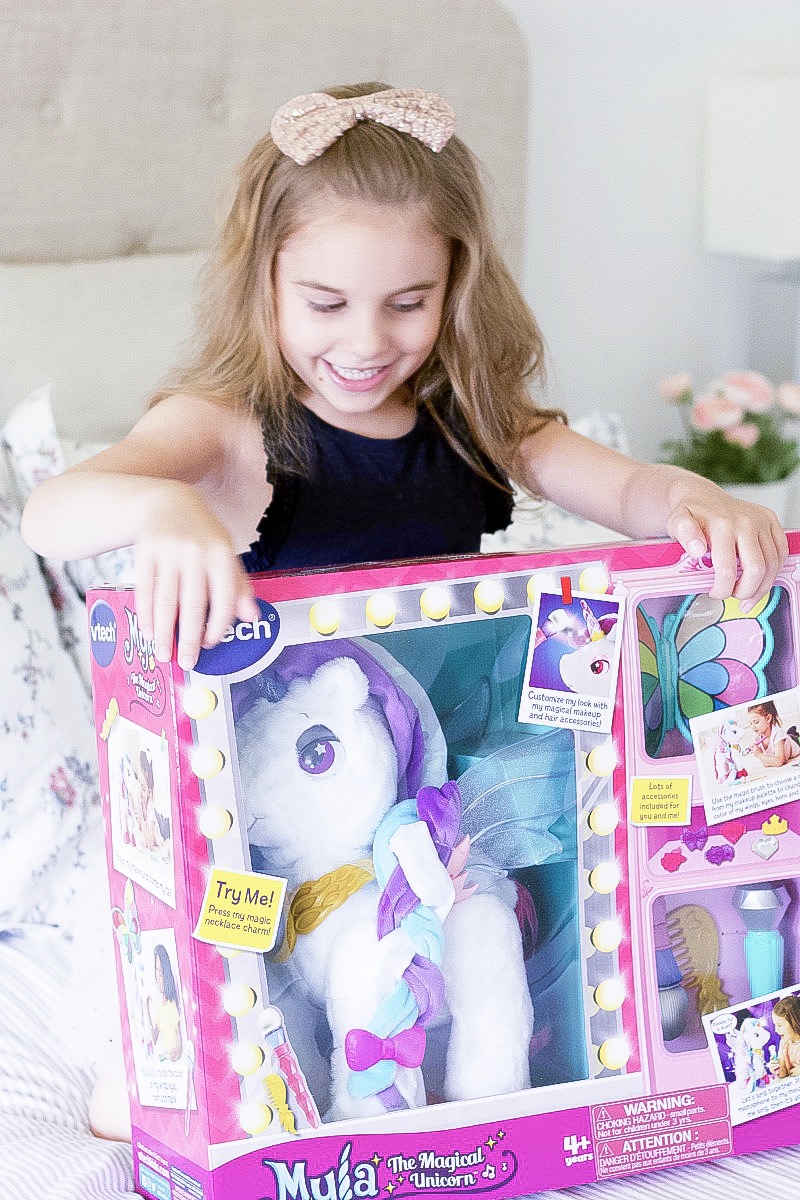 Recently, I told my daughter, Abby, I had a surprise for her. She looked at me with her big brown eyes and asked, "Is it a unicorn?"
I was a little taken back, because it was a unicorn! But I probably shouldn't have been too shocked; my girl is crazy about unicorns. She loves unicorn stuffed animals, stickers, and books. She thinks they are the cutest thing ever and I couldn't agree more.
Myla the Magical Unicorn™ is no exception! She is positively darling with her soft coat, fun songs, and colourful lights. I knew my daughter would be head-over-heels for her!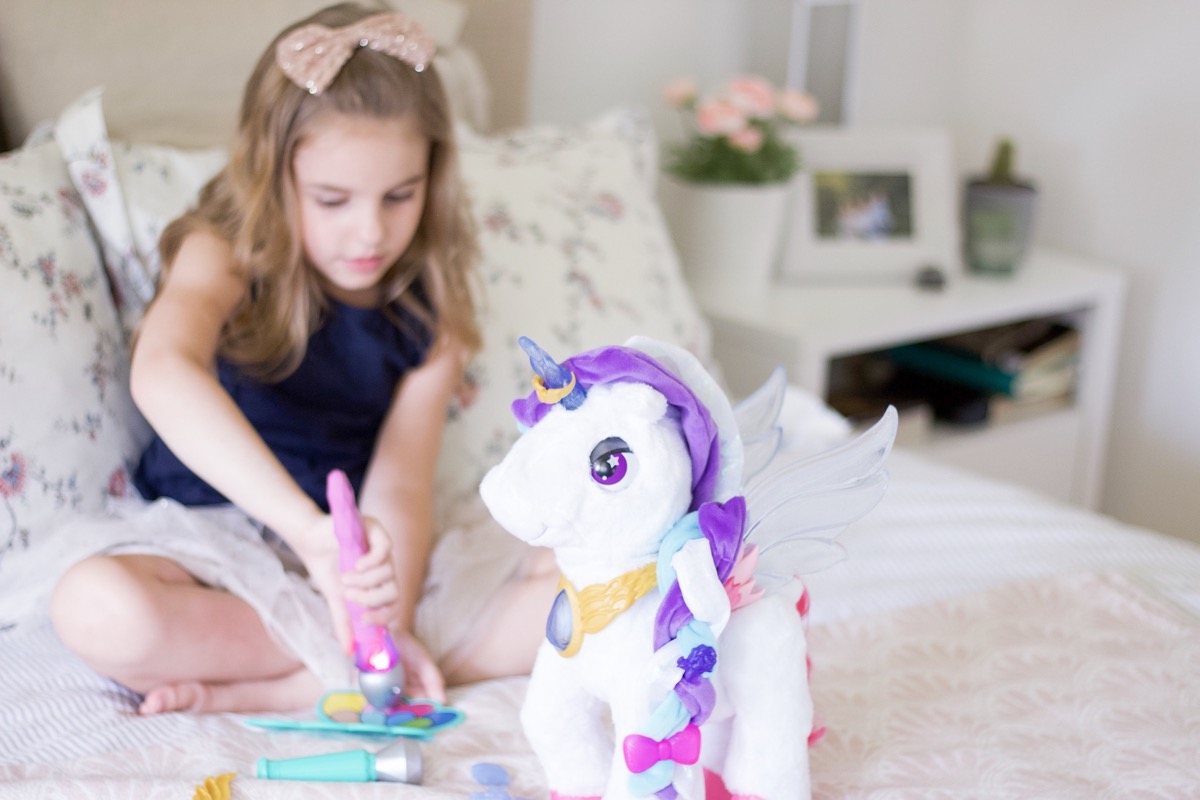 My Daughter Loves Playtime With Myla
When she saw Myla the Magical Unicorn™ for the first time, she just squealed with delight – it melted my heart. Seeing her snuggle up with her adorable new toy was just too sweet. They've been inseparable ever since.
But Myla isn't just a cute toy, she is also interactive and full of fantastic surprises! From singing to styling, Myla the Magical Unicorn™ has charming features that are sure to bring a smile to your child's face.
The accessories that she comes with are perfect to style her hair with a brush, hair clips and crown. However, that is just the beginning for giving Myla a wonderful look. With Myla's wand and butterfly palette you can choose a colour to decorate her horn, eyes and ears! This lets your child style Myla in a variety of fun colours and watch her glitter as she lights up.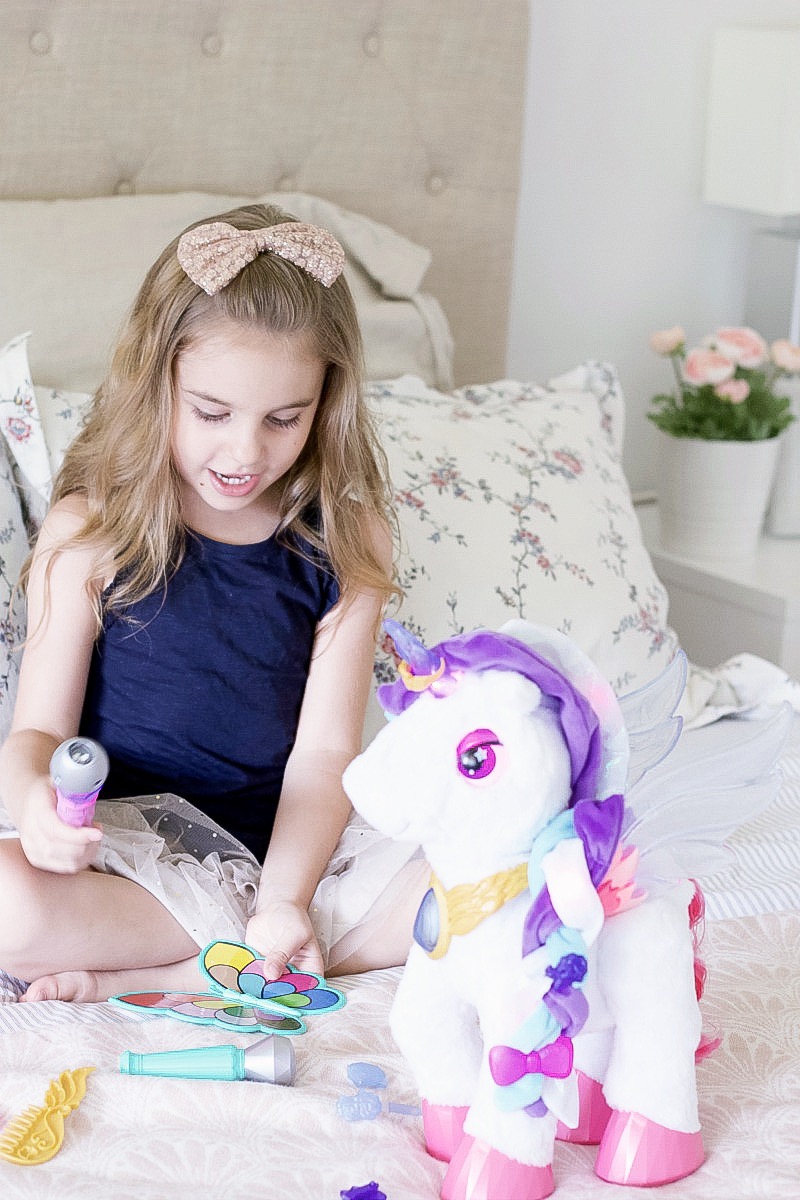 Sweet Songs and Positive Messages
Myla is also full of happy and positive messages. When you pat Myla on her back, she shares with your child their lucky colour for the day with some encouraging words.
Possibly my favourite feature of Myla is the singing! My daughter loves to sing, and happily makes up songs of her own or sings her favourites throughout the day.
By holding the accessory microphone to Myla she starts singing and your child can take a solo turn by pulling the microphone away and singing on their own while the music continues.
Myla the Magical Unicorn™ is a friend for your kiddo in their world of imaginative play. They get to style her with hair clips and bows, changer her look with a rainbow of colours and go on magical adventures together. She offers so much fun and is sure to delight your little unicorn-lover!
This piece is in partnership with VTech Canada. As always, all opinions are personal. Thank you for supporting my efforts to bring you exciting, new content. 
Latest posts by Emily Smith
(see all)