Elevate Your Space with Beautiful Prints from The Poster Store
Are you looking to elevate your space with affordable and elegant decor? At the Poster Store, you'll find art prints that will do just that! The Poster Store offers Scandinavian designed and inspired wall art, posters, and prints, that will transform any room in your home.
By collaborating with artists from around the world, they have curated a wonderful and diverse selection. They offer beautiful posters that display the wonder of nature and botanicals, detailed maps, inspirational displays of typography and quotes, and stunning architectural posters – just to name a few styles.
If the vast collection of posters and wall art weren't enough, they have an equally impressive variety of quality frames that easily hang up on any wall.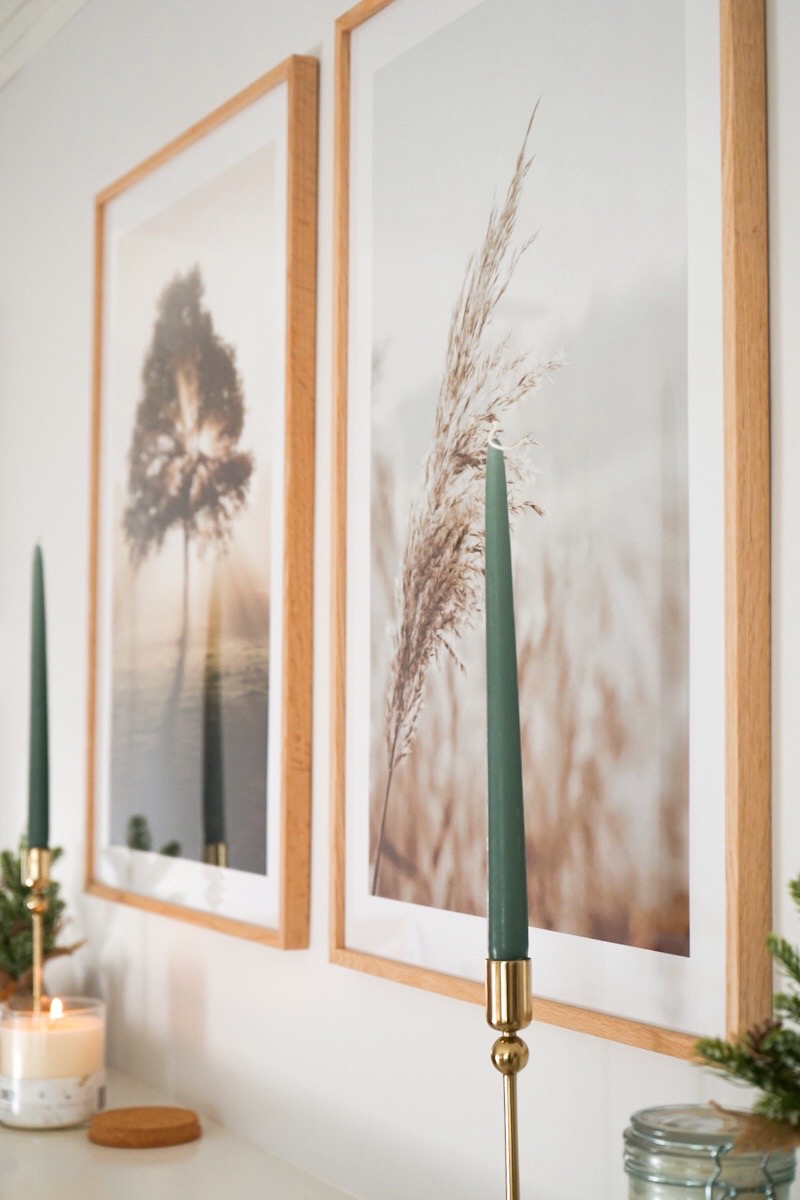 Posters, Prints, and Frames to Fit Your Decor Theme
The combination of posters, prints, and frames the Poster Store offers, will lend itself to any theme you imagine for any room.
Do you want your space to include inspirational quotes or the calming illustrations of a beachfront? Maybe something more abstract, like bright and bold colours or soft and warm hues? Or perhaps you're looking for a statement of self-love or that missing piece for a meditative area? There's a poster for that!
Sometimes you need to take time to brainstorm and explore before discovering the perfect theme for a room.
Before I selected my new art prints, I wrote out descriptive words to help me think about what I wanted in my home: natural, city, calligraphy, beach, abstract. Then I narrowed it down while exploring the Poster Store.
I also thought about what frame would look good in my space: wooden, black, golden or copper? That helped me narrow things down too – and helped me find the perfect theme to complement the spaces I wanted to style.
The Poster Store Offers an Affordable Collection Made to Last
The Poster Store has a huge selection to browse. Inspirational pieces at an affordable price; what could be better? How about a quality that makes sure your pieces stand the test of time, because you get that too!
Another thing I like about the Poster Store is all of their posters are printed on sustainably produced, high-quality paper.
Exacta Stockholm, their paper and printing partner, is certified by the Forest Stewardship Council, Nordic Swan Ecolabel, and follows international environmental guidelines. Helping to make sure that the materials used for their posters are sourced from responsibly managed forests. On top of this, their posters print on age-resistant uncoated 200g premium paper with a matte finish. Making their prints more durable and able to hang even without a frame (but don't miss out on their beautiful frames).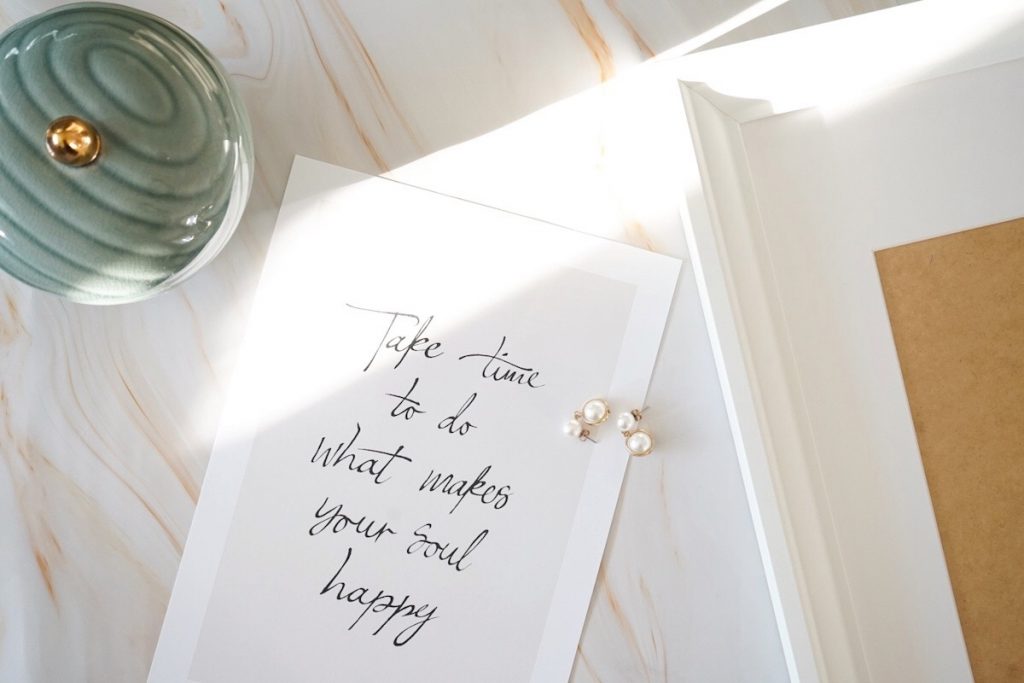 How It All Comes Together
If you're planning a major interior redesign or just looking to decorate a wall with meaningful art, browsing through the Poster Store will help with your project. They add new prints every Tuesday, making sure to offer customers a wide selection.
Here are the steps I suggest when picking your prints at the Poster Store:
Browse freely and "heart" the ones you like; this will let you narrow things down later and find the right fit for your space or taste. 
Measure your space! You can even cut the frame size out of brown craft paper and tape it to your wall to get a visual sense of how big the frames will be and how the picture layout will look in your room. Remember to double-check the sizes of the print and frame. 
Now's the time to make a purchase! You've done the leg work and selected the beautiful prints you want to elevate your space. 
Before you make a purchase, use our discount code bestofthislife55 to save 55% off all posters (except selection posters and frames). Please note the discount code cannot be used in conjunction with any other discount campaign. Coupon is valid from November 25th, 2021 until December 3rd, 2021. 
Once you place your order, you can sit tight and wait for it to soon arrive at your doorstep! Here comes the exciting part: it's time to decorate!
Take the time to measure (check twice!), use the correct hardware to hang your frames (wall plug, nails, wire or frame hook, a level to make sure it's straight). Once everything is up, sit back and enjoy your space that much more!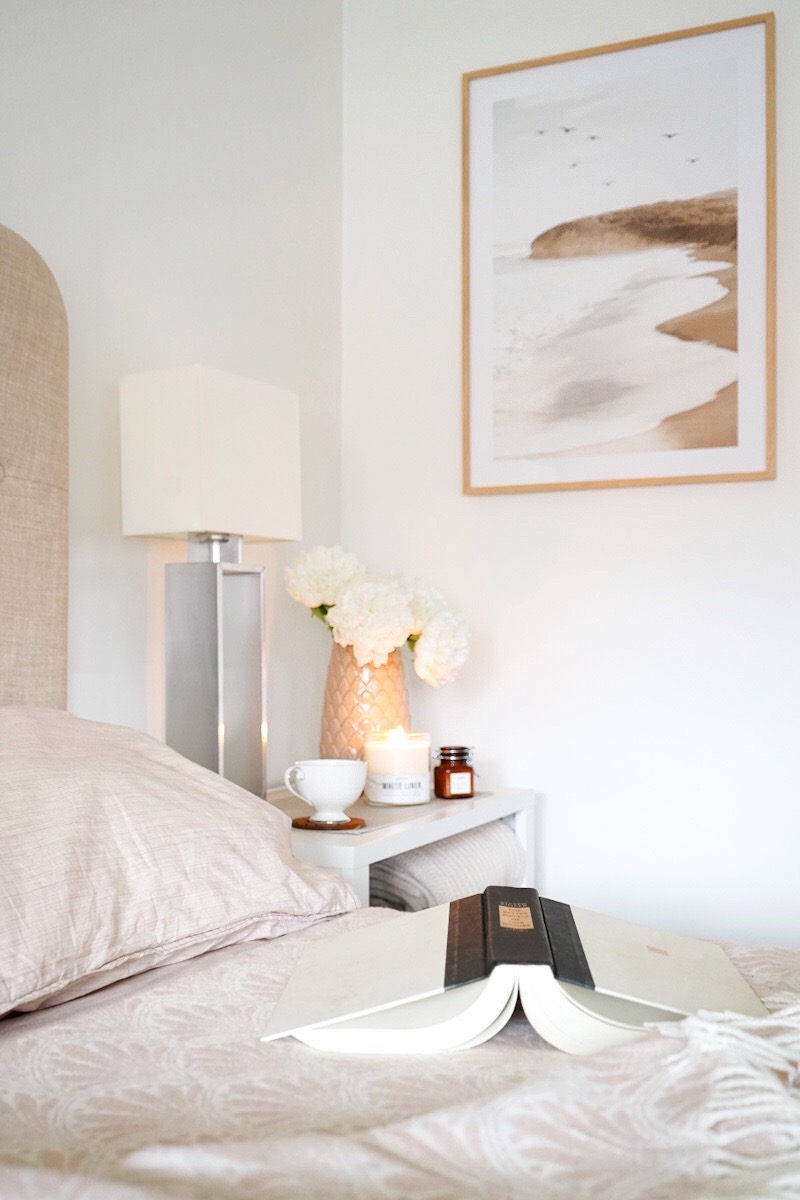 Say Yes To Beautiful Art Prints For Your Space
I am so happy with the prints and frames I ordered and love how they look in their respective spaces. My theme was serenity, and also something that would be neutral of all seasons.
I was so pleased with my entire experience with the Poster Store. It was fun to browse and choose my prints. My order arrived safe and sound, and in a timely manner.
My only surprise was that it's up to the customer to put the art prints in the frames. Which means, you'll need to set up in a clean working space and equip yourself with a lint-free cloth and glass cleaner. A little bit of patience goes a long way, your new art prints will be ready to hang up in no time.
When it comes to selection, stunning pieces, price, and quality, I recommend the Poster Store to help elevate any space!
P.S. Don't Miss Out! As mentioned above, for a limited time only, use our discount code: bestofthislife55 to save 55% off all posters* from 11/26/2021 – 12/3/2021.
*Some exceptions apply. Cannot be used in conjunction with any other discount campaign. 
---
This piece is presented in partnership with the Poster Store. All opinions are honest and personal.
Latest posts by Emily Smith
(see all)