Clever Ways to Make the Most of Rainy Days with Kids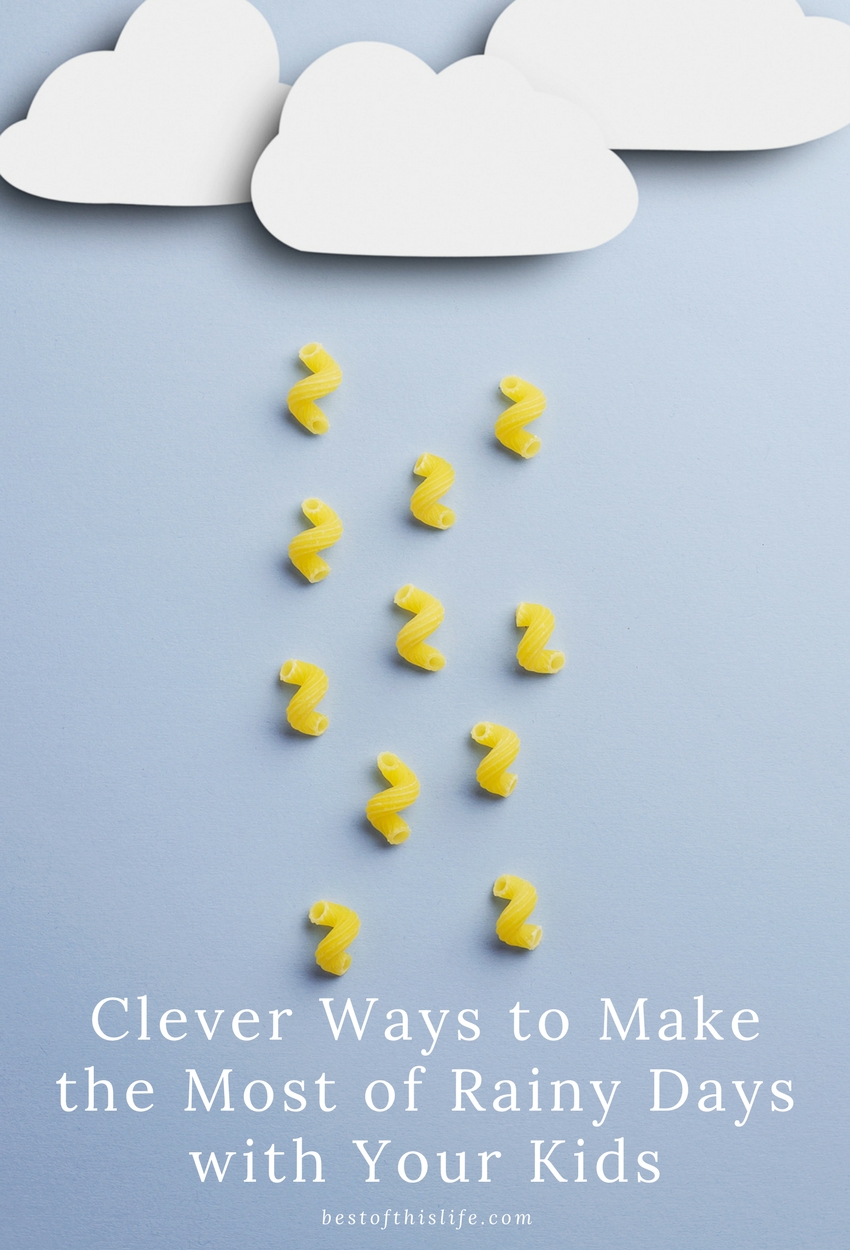 There's nothing like the disappointment of waking up to a weekend morning only to find the storm clouds have rolled in and it's a rainy day! But wait, before sunny day nostalgia kicks in and the grey skies dampen your good mood, rainy days can be full of unique opportunities to have fun with your kids.
Here are my top five ways for dealing with unexpected rainy days:
Pull out those puzzles and board games: if you're like our family you might have a closet or drawer jam-packed with half-forgotten packs of cards, puzzles, backgammon, checker-board, and so on, these types of games are perfect for rainy days. Taking the time to play a card or board game is a great activity that seems tailor-made for rainy days and a way to make sure that Saturday morning cartoons don't turn out to be all day cartoons.
Build an indoor fort: my kids are fort building aficionados and can quickly turn the cleanest room into a crazy castle scheme straight from the storybooks. Truth be told, all the fun they have is completely worth the mess! With a few pillows, chairs, and blankets you and your kids can create the perfect space for letting their imagination go wild.
Go to the movies, in your home: this is a pretty regular one for us, rainy day or not, but there is nothing like making popcorn, throwing all the pillows on the ground, cuddling up together, and renting the latest family flick, or watching, a family favourite. The biggest thing is spending time together and this is another timeless way to be entertained when it's storming outside.
Brave the weather: depending on how bad it's raining, sometimes the funnest thing is to put on rubber boots and raincoats and just go outside to jump in muddy puddles. Even a brief adventure outdoors can rejuvenate and push beyond the dreariness of being stuck inside. A quick tip, after you dry off this is a perfect time for some hot cocoa or herbal tea.
Make storytime come alive – reading favourite stories out loud is a classic rainy day activity for a good reason, it's always enjoyable, and the ambiance of stormy weather lends itself to storytelling. However, you can take it to the next level by gathering around and making up your own stories. This activity is also a wonderful way to foster creativity in your kids and it's always a blast to see how the plot twists as everybody takes turns adding their piece to the story.
As you can see, there's no reason to let the weather rain on your parade! There are lots of entertaining activities your kids (and you!) can enjoy on rainy days.
Looking to plan ahead with some fun activities and rain gear? Shop for rainy day essentials: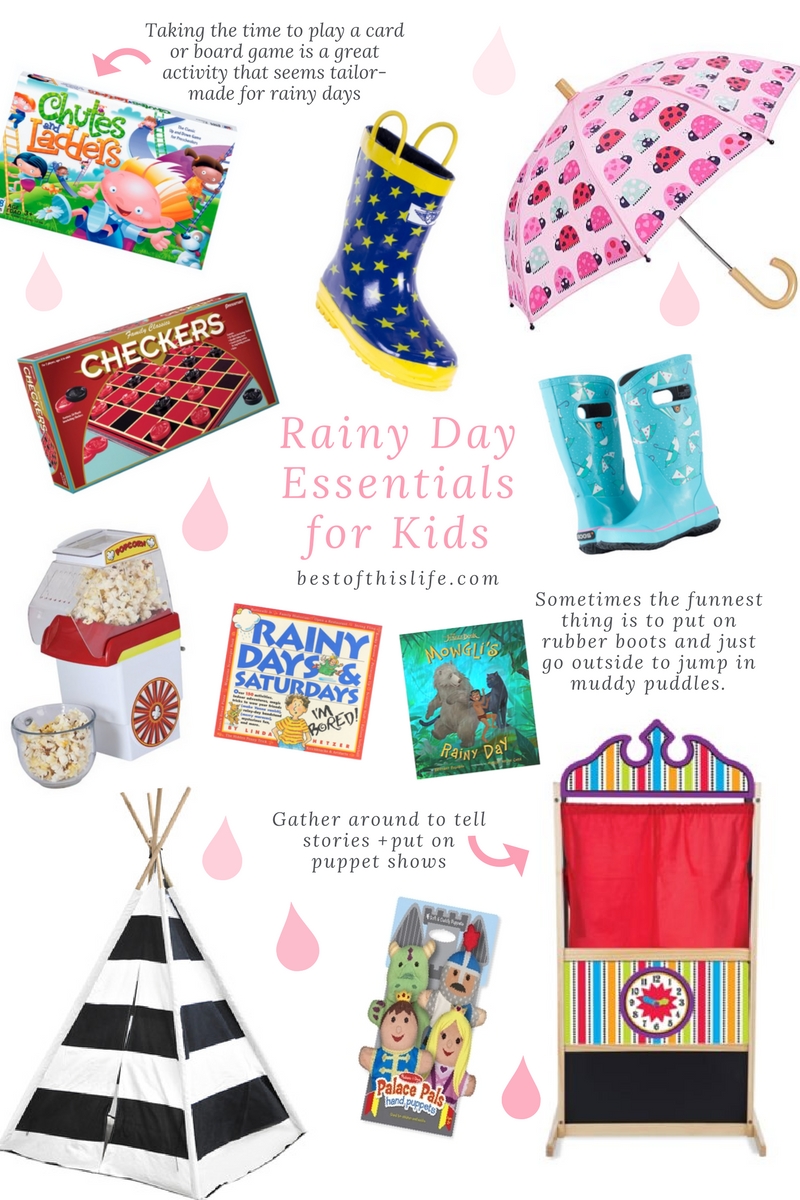 Latest posts by Emily Smith
(see all)