Positively Scrumptious Oatmeal Cherry Scones From My Mom's Happy Kitchen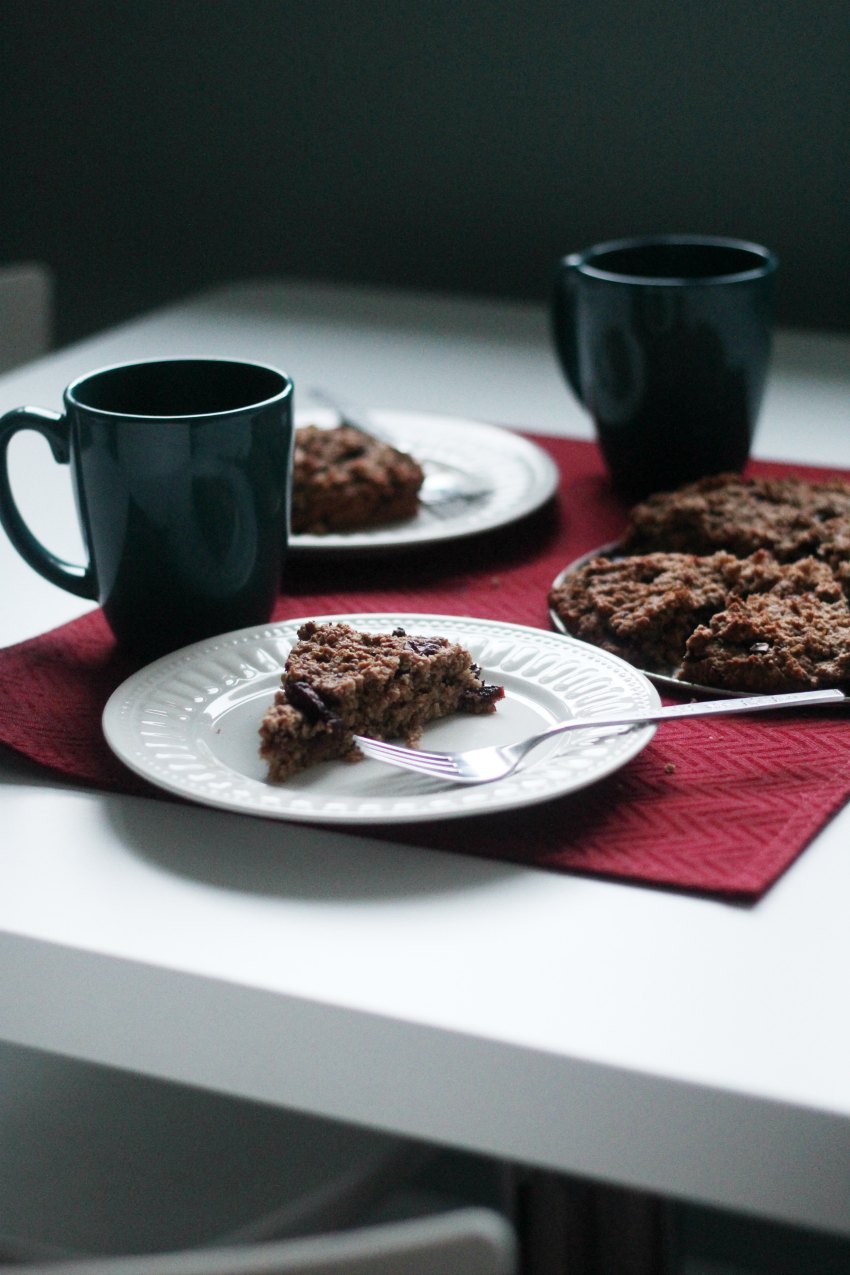 My mom is an amazing baker and as far back as I can remember, she's been whipping up healthy and delicious treats. I have no doubt that my interest in baking as well as my ability to bake comes straight from her. She also has an optimistic and adventurous spirit in the kitchen, which I've also adopted and which has lead us both to some happy baking discoveries. And some total flops too! But this recipe is the first of the two in nature – it's quite delicious, I must say.
Over the weekend, I visited my mom and just as I arrived she was putting a pan of cherry oatmeal scones into the oven. Lucky me! Once they were ready and cooled, my mom cut her and I each a triangle-sized piece to enjoy with a cup of coffee. And enjoy I did; their naturally sweetened flavour and comforting taste were just what I needed on a cool November afternoon – along with great conversation, because my mom and I always have that, especially when we're one on one and my littles ones aren't jumping all over their Nana, haha.
You might also enjoy my recipe for Delectable Gluten-Free Apple Scones To Celebrate The Harvest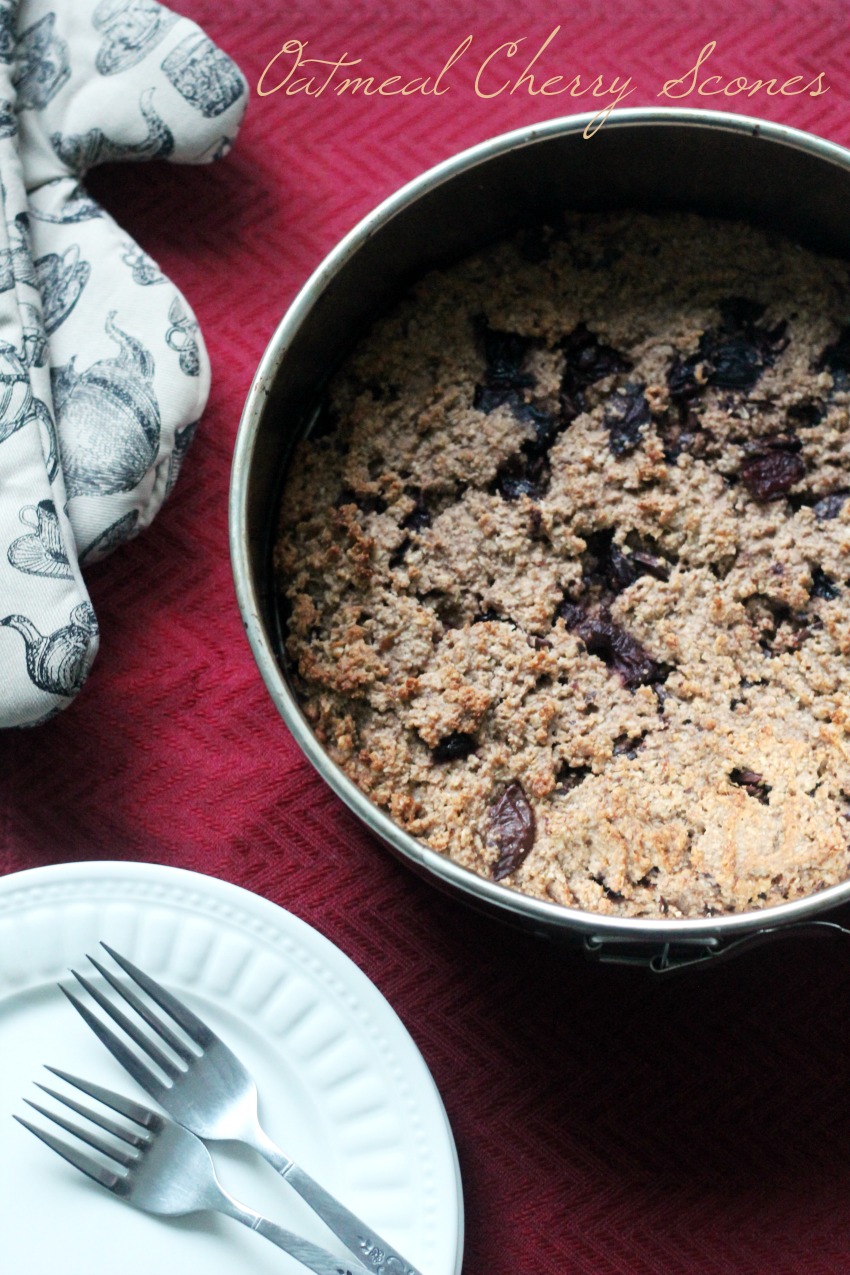 These scones are the healthy kind, with no sugar added. They find their sweetness from a banana and the juicy cherries themselves. If you would enjoy a sweeter baked good, by all means, add some sugar – but in my opinion they don't need it! And alternatively, a spoonful of cherry jam or marmalade would be a nice touch as well.
Print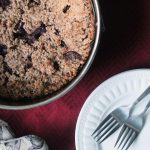 Gluten-Free Oatmeal Cherry Scones
---
2 cups

oat flour

1 cup

quick cooking oats

¼ cup

brown sugar

½ tsp

. salt

1 tsp

. baking powder

1 tsp

cinnamon

4 tbsp

. coconut oil (not in liquid form)

1

mashed banana

½ cup

almond milk

1 tsp

. vanilla extract

1 cup

frozen cherries
---
Instructions
Begin by quartering frozen cherries and let sit at room temperature.
Combine all dry ingredients in a large mixing bowl and mix until blended.
Using a fork incorporate the coconut oil until well blended and all dry ingredients are slightly moist. In a separate medium mixing bowl, mash the banana, add almond milk and vanilla extract and blend really well – then slowly add to dry mixture blending well.
Add the cut up thawed cherries and incorporate gently, making sure not to overly stir.
Place mixture in a well-greased 9 inch spring form pan.
Bake at 350 F for 30 minutes.
Remove from oven and allow to cool for 20 minutes before cutting and serving.
If you have a love for scones, as I do, I'm sure you will enjoy these scrumptious oatmeal cherry scones. They are incredibly easy to whip up and serve for breakfast or afternoon tea.
Bon appetit!
p.s Check out my recipe for The Best Spiced Cranberry Pear Scones – they are also pretty darn yummy!
Latest posts by Emily Smith
(see all)