Simple and Healthy Sweet Potato Toast With Avocado

There are so many creative ways to cook with sweet potatoes
Ask my husband and he'll tell you that sweet potatoes should either be mashed or in a pie, but I say no way!, and other sweet potato lovers will agree, there are so many great ways to enjoy this amazing root vegetable. If by chance you like avocados too, well hold onto your seats because I got a recipe for you!
When you take two things that are great in of themselves – both delicious and nutritious – and put them together, well… boom you've got a combination that will knock your socks off, fill your bellies in the best way, and totally karate-chop limited ideas of how you can cook a root vegetable.
related: Simple and Healthy Sweet Potato Ginger Soup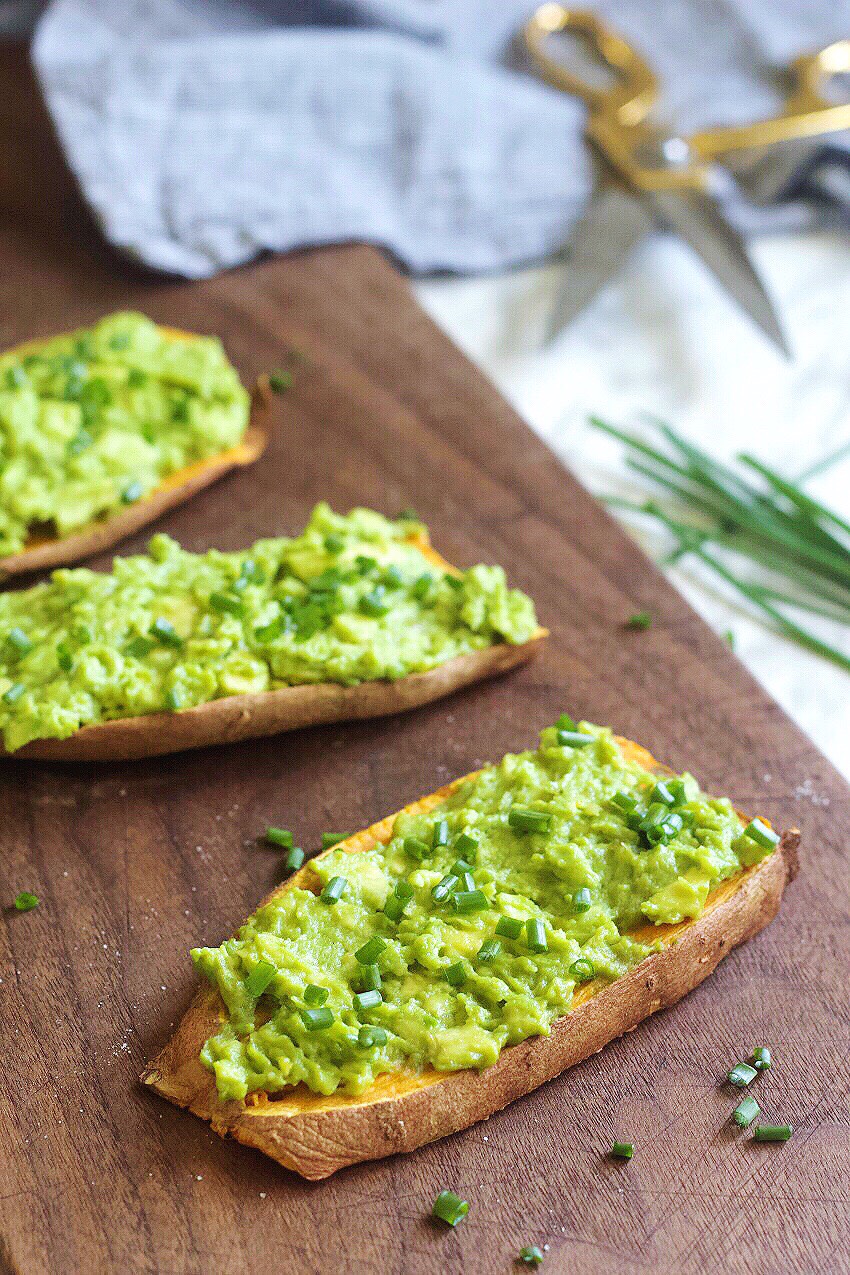 The benefits of eating sweet potatoes and avocados
If you're new to introducing avocados and sweet potatoes into your diet let me tell you a little bit about why I like them (besides the fact that they are so tasty). Root vegetables in of themselves are wonderful things to include in your diet because they are high in vitamins and minerals. Sweet potatoes are reputed to be rich in beta-carotene, vitamin A, and anti-inflammatory benefits amongst others. Whereas, avocado a fruit, is reputed to also have lots of vitamins especially vitamin K, is an excellent source of potassium, and chock full of good monounsaturated fatty acids and fiber, just to name some of its highlights.
In other words, these two foods combined deliver a whopping amount of essential vitamins, minerals, and nutrients. So without further ado, I give you the simple, yet wonderfully delicious Avocado Sweet Potato Toast recipe. Bon Appetit!
related: Perfectly Baked Sweet Potatoes with a Twist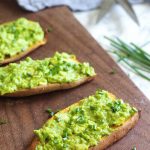 Simple and Healthy Sweet Potato Toast With Avocado
---
Author:

Total Time:

35 minutes
Description
A healthful, delicious, and nutrient rich lunch or snack, these avo sweet potato toasts hit the spot.
---
1

large sweet potato

1

avocado

2

chive sprigs, chopped
salt and pepper
---
Instructions
Wash and dry one large sweet potato.
Slice 1/2 inch thick pieces length-wise.
Place on greased baking sheet in the toaster oven (or conventional oven) to bake for 30 minutes.
Broil for 5-7 minutes to achieve crispy top.
While the sweet potato is baking, cut open an avocado. Remove the pit. Scoop out the flesh into a bowl and mash. Add salt and petter to taste.
When the sweet potato toast is ready, top with avocado and sprinkle with chopped chives.
Enjoy!
Don't forget to pin this healthy and delicious sweet potato recipe!

Latest posts by Emily Smith
(see all)