A Melt-In-Your Mouth Spanish Omelette Made with Olives from Spain, Red Potatoes, and Manchego Cheese
This post is sponsored by Olives from Spain. All opinions are personal.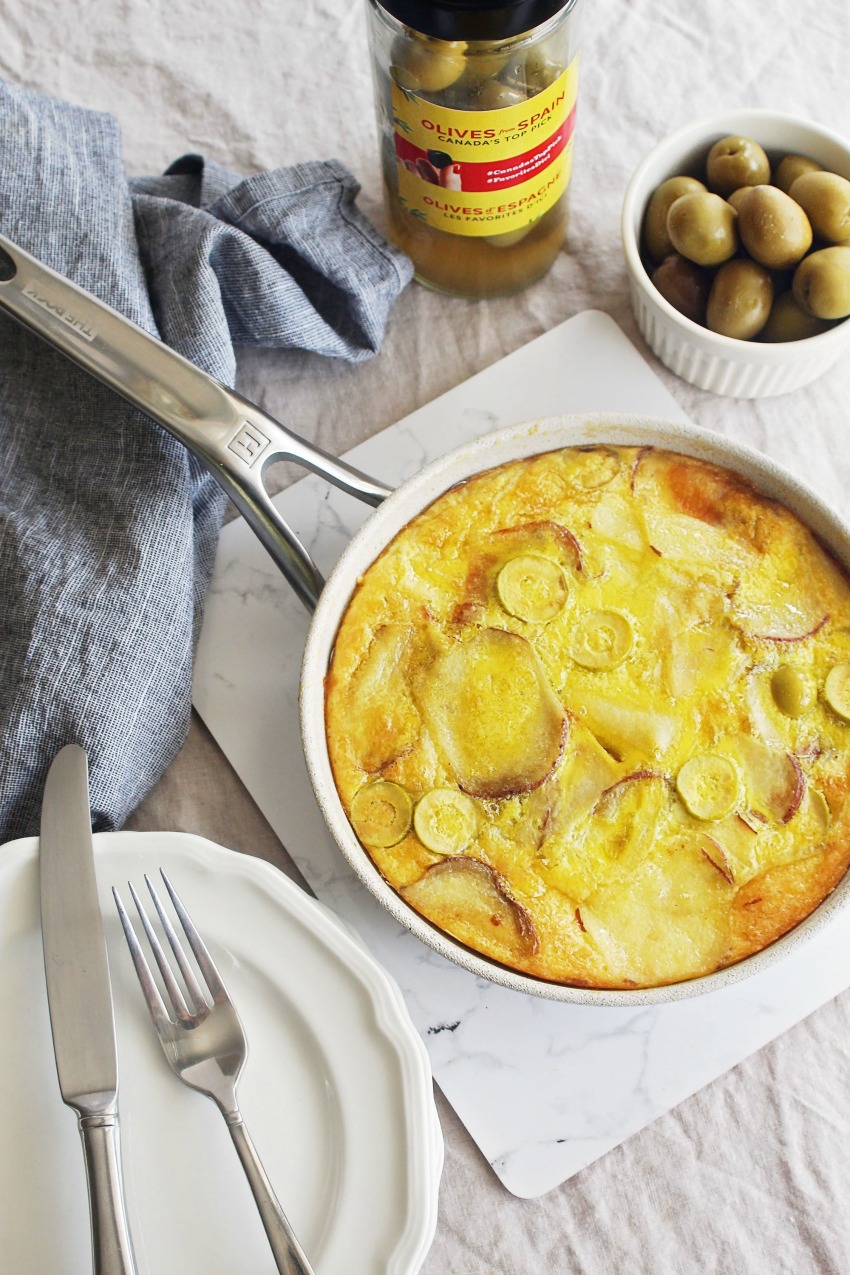 Manzanilla from Spain, Hojiblanca from Spain, and Gordal from Spain are some of the best, most flavourful olives I have ever eaten. And yes, they're all from Spain – where half of the olives we eat in Canada are from!
Spanish olives are a staple in our diet whether we're including them in a weekend brunch, creating a perfectly balanced Spanish charcuterie, or an evening tapas I never have any trouble finding olives in our pantry and love adding them to our table. For some of the best olives in the world we are more than happy to have Spanish olives with our meals.
You may not know this, but Spain is the world's biggest exporter of table olives, and with the perfect weather for growing them and a beautiful tradition and passion to care for them, when you eat a Spanish olive you know it! Spain has more than 260 varieties of olives, all covering a wonderful range of taste and preferences from sweet to salty, and you can honestly use Spanish olives for so many recipes!
For our table olives, the Spanish Gordal, Hojiblanca and Manzanilla all have unique taste and characteristics that make them especially good in certain dishes. One of my favourite olives is the Gordal Spanish green olive, which is perfect by itself or in your favourite dish!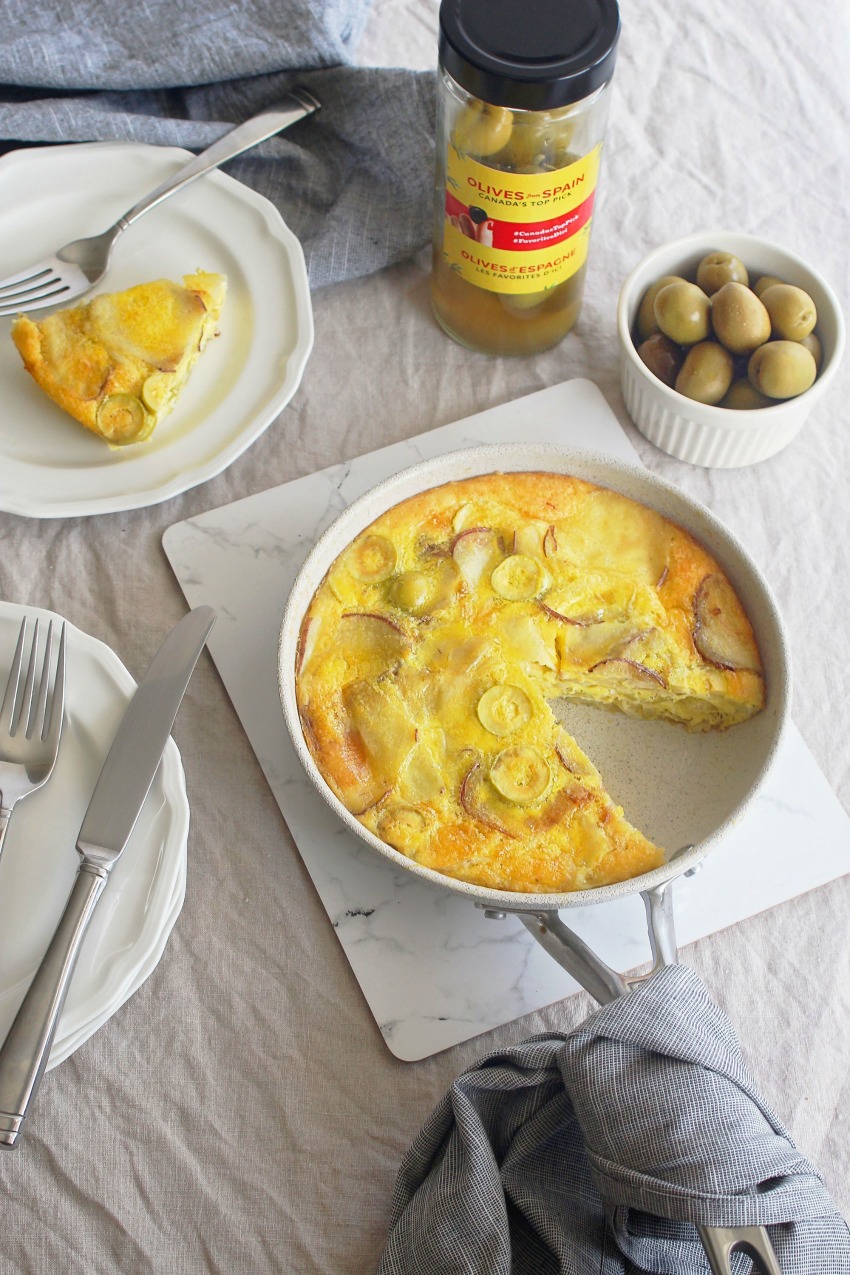 For me, I'll eat an appetizing Spanish omelette with these olives any time of the day – it's a great meal to showcase the specific and delicious taste of these juicy olives. Even if I am in between meals and wanting a perfect snack, an olive like Gordal Spanish green is a wonderful choice – full of antioxidants, essential vitamins, and amino acids they are also surprising calorically low, making them one of my go-to snacks also!
In fact, Spanish olives are pretty great for taking care of your body with vitamin E slowing down cellular aging, easy digestion with fiber, containing oleic acid that helps your cardiovascular system, and regulating your cholesterol with unsaturated fats. So yeah they're good for you, tasty, and low in calories, that is what I call a win-win!
This simple food also invites you to eat as if you were right in the Mediterranean and encourages you to slow down and savour every bite. I don't know about you but taking a couple of minutes to snack slowly – or taking a break in my day to prepare a meal similar to the style they enjoy in Spain – is not only good for my body but also for my mind and soul.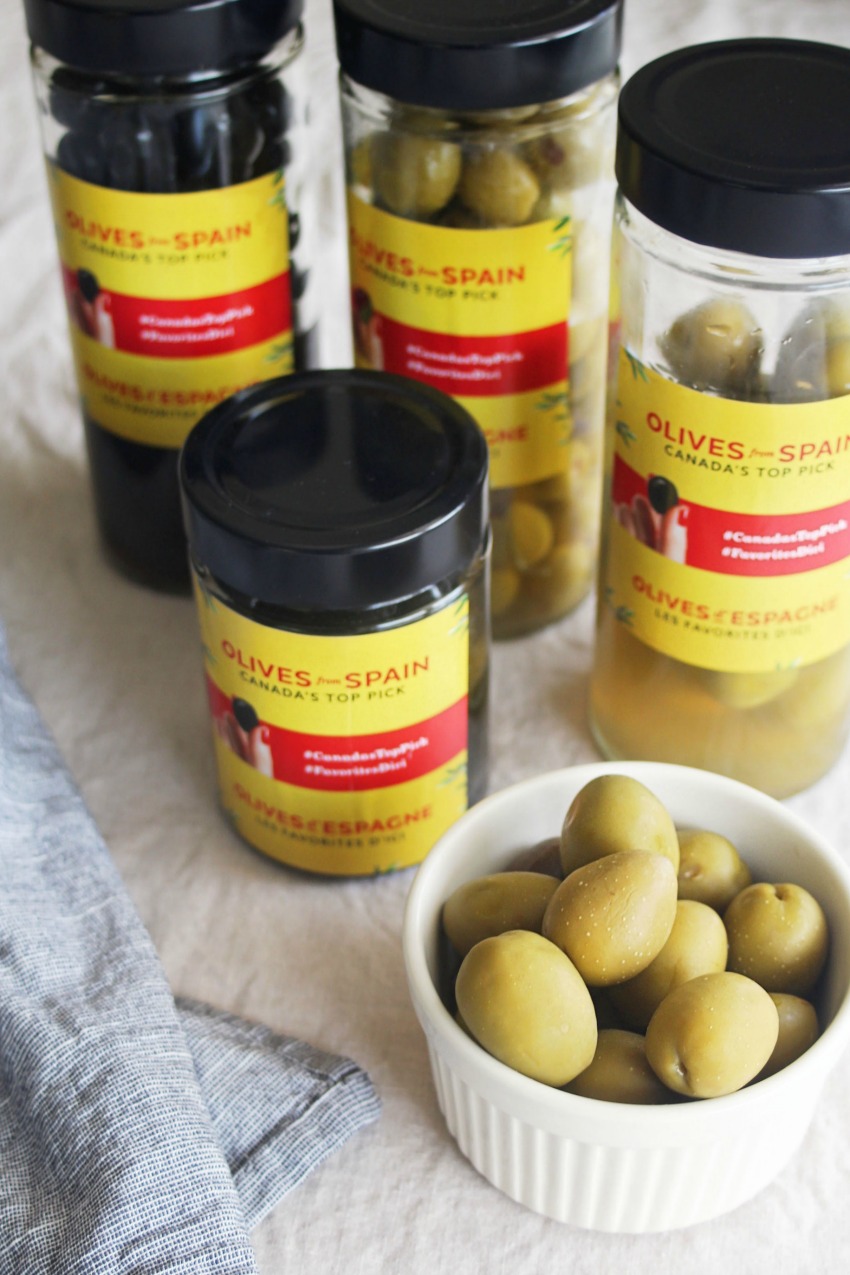 Without further ado, I'm happy to share this Spanish Omelette recipe with you featuring Gordal Spanish green olives paired with Manchego cheese (made in the La Mancha region of Spain from the milk of sheep of the manchega breed), red potatoes, and onions. This is such a comfort dish perfect for serving to family and friends at Sunday brunch, just as much as it is for dinner. It's hearty, caresses your mouth with creamy textures and complimenting flavours, and fills your belly with warmth. ¡Buen provecho!
To learn more about olives from Spain, including varieties and recipes, visit olivesfromspain.ca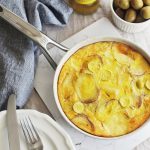 Spanish Omelette made with Gordal Spanish Green Olives
---
Description
A mouth watering omelette with layers of flavour!
---
½ cup

Gordal Spanish Green Olives, sliced

6 tablespoons

of olive oil

½

yellow onion, sliced thinly

2

medium red potatoes, sliced thinly

1 cup

(

125g

) aged manchego cheese, grated

6

medium eggs
Salt and pepper
---
Instructions
Preheat oven to 350 degrees F.
Prepare onions, red potatoes and Gordal Spanish Green Olives.
In an 8 inch ovenproof skillet over medium heat, heat 2 tablespoons of olive oil. Add onion and a pinch of salt. Cook for 8 minutes then transfer to a large mixing bowl.
In the same skillet over medium heat, heat 2 tablespoons olive oil. Place thinly sliced potatoes (about 1 inch thick) evenly over the skillet. Sprinkle with a bit of salt and pepper and gently move around to cook evenly. Cook for 5 minutes, flip and cook for 5 more. Add to mixing bowl with onions and let cool for 5 minutes.
Add the Gordal Spanish Green Olives to the bowl.
In a separate bowl, add all 6 eggs and whisk until smooth in texture (whites and yolks are combined). Pour into other mixing bowl over onions, potatoes, olives.
Over medium heat, heat remaining olive oil. Pour half the omelette mixture in the skillet and shake the skillet gently to create an even base.
Top with grated manchego cheese; then cover with remaining potato mixture, smoothing with the back of a spoon to create an even layer.
Cook for 10 minutes on stovetop, then transfer skillet to oven.
Bake for 30 minutes or until the eggs are set (check middle with knife).
Broil for 2-3 minutes (watch closely!) for a golden top.
Remove from oven and let cool for 8 minutes before cutting and serving.
PIN this recipe!

Latest posts by Emily Smith
(see all)