Summer Fun: Have a Blast with a Water Balloon Fight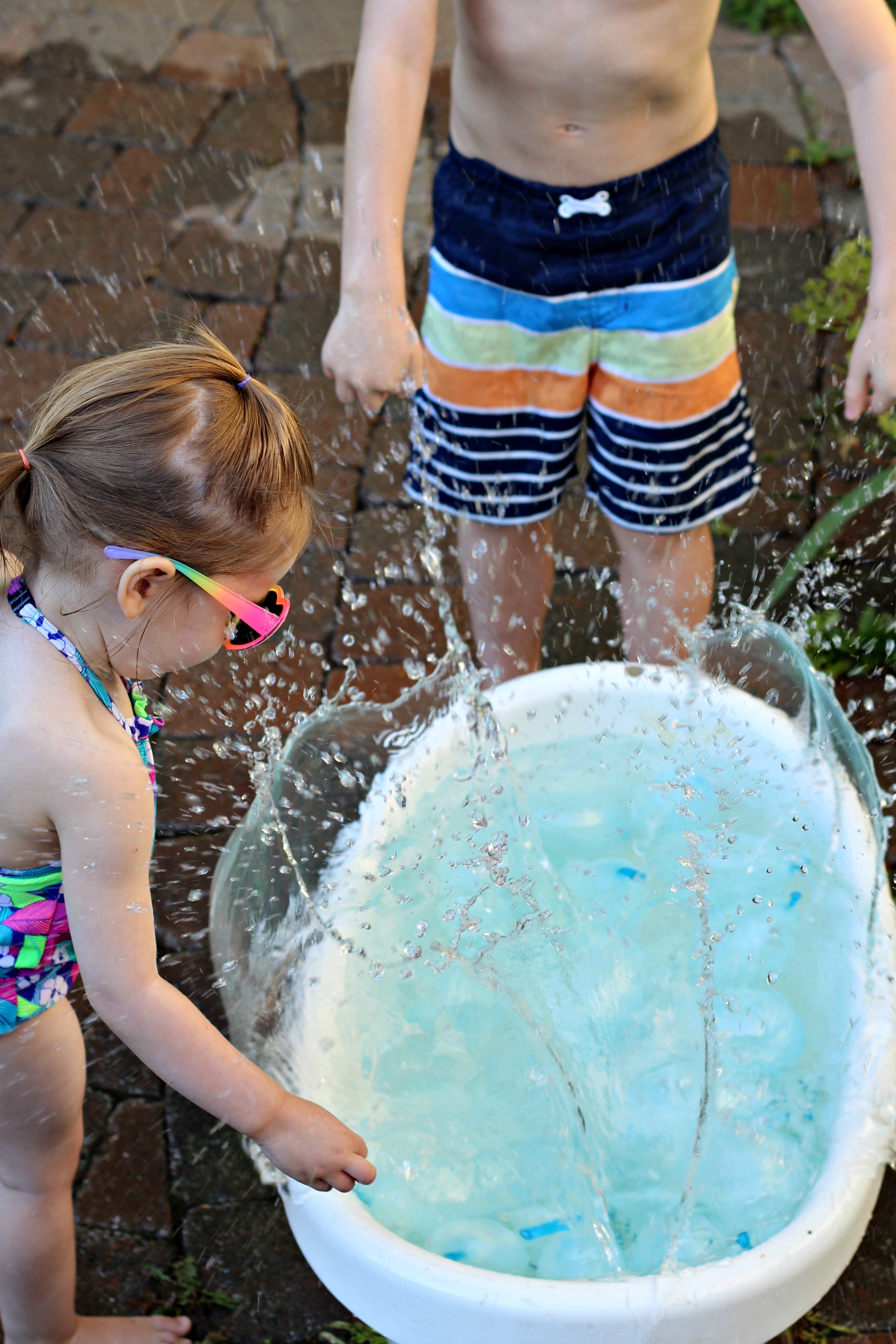 We've been having a serious heat wave in Ottawa and I can't say I mind one bit. But that does mean thinking of activities that will keep the kids cool while they play outside. Pools, splash pads, and sprinklers are our best friends, but today we mixed things up and had a family water balloon fight!
We all jumped in our swimsuits, filled hundreds of water balloons and went wild in our backyard. It was so much fun and had us all roaring with laughter.
Did you say water balloon fight?
Hands down, Zuru Bunch O Balloons are the best invention ever, when it comes to filling water balloons. All you have to do is hook the hose up to the main nozzle and the water fills up 100 water balloons in 60 seconds. Crazy, right?!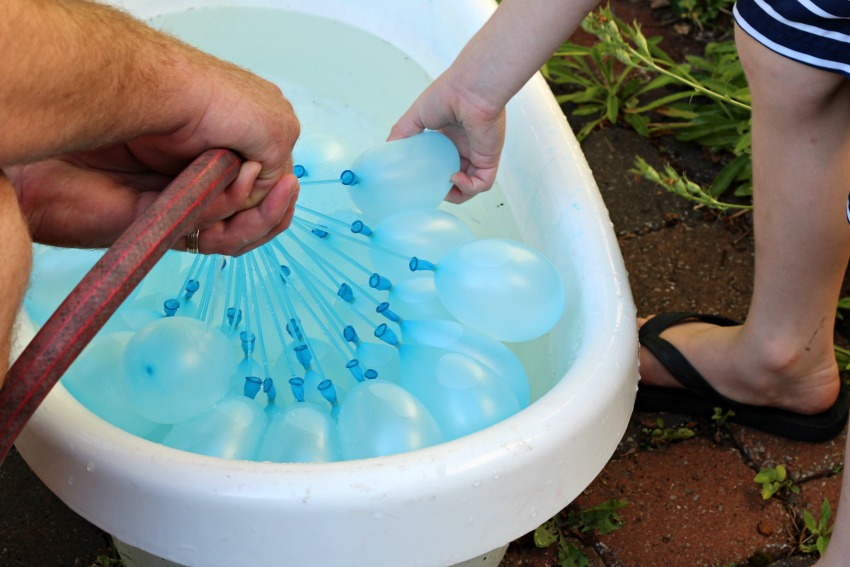 They are the perfect size for kids (and grown-ups too) to handle. My daughter (2) and son (5) were thrilled to run after mama and daddy to try and soak us – which they did! But they weren't the only ones having all the fun, I got my husband with a few good shots (ahem…as did he to me) and we were laughing like two teenagers.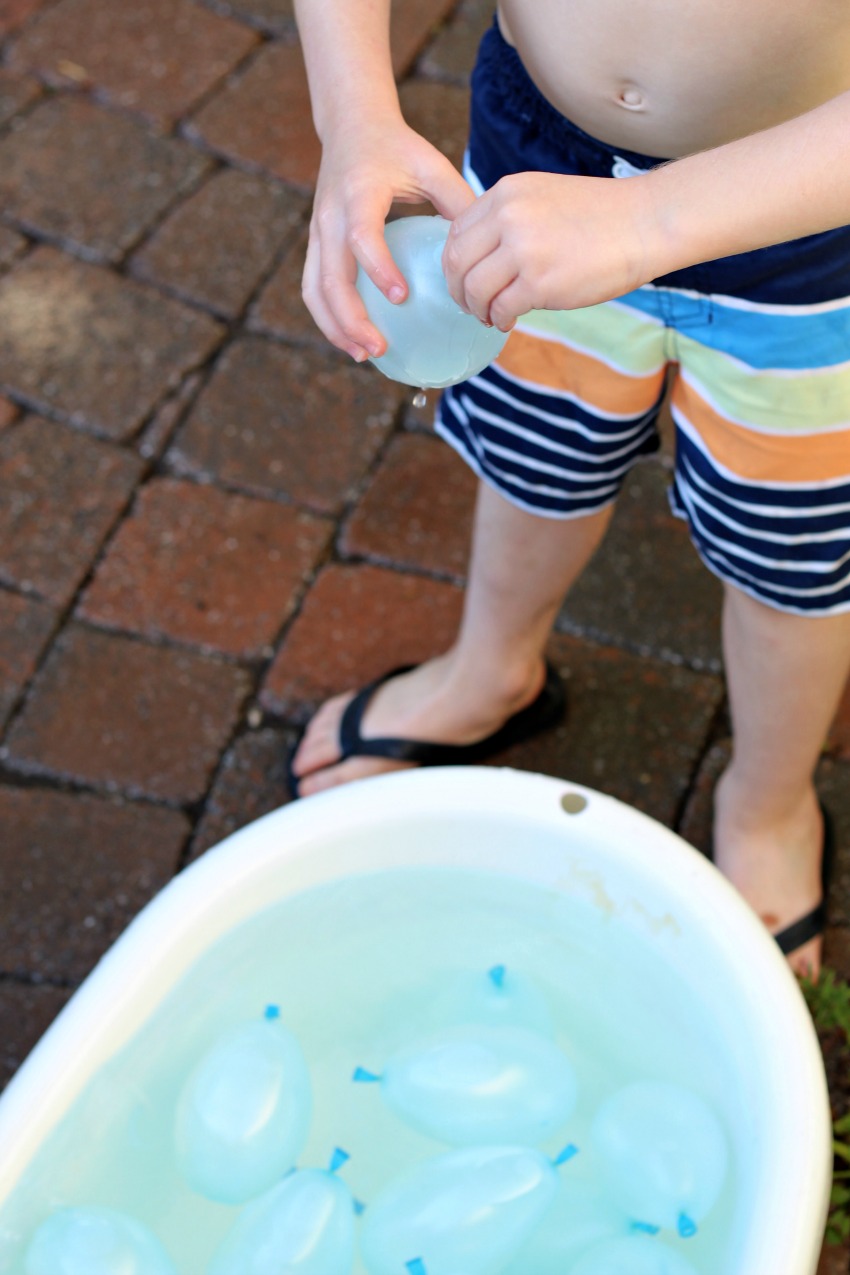 That's what I call good old fashioned fun! We spent about forty-five minutes playing, and went through about 300 balloons, haha. We had such a good time, we'll definitely be picking up some more water balloons for another epic fight.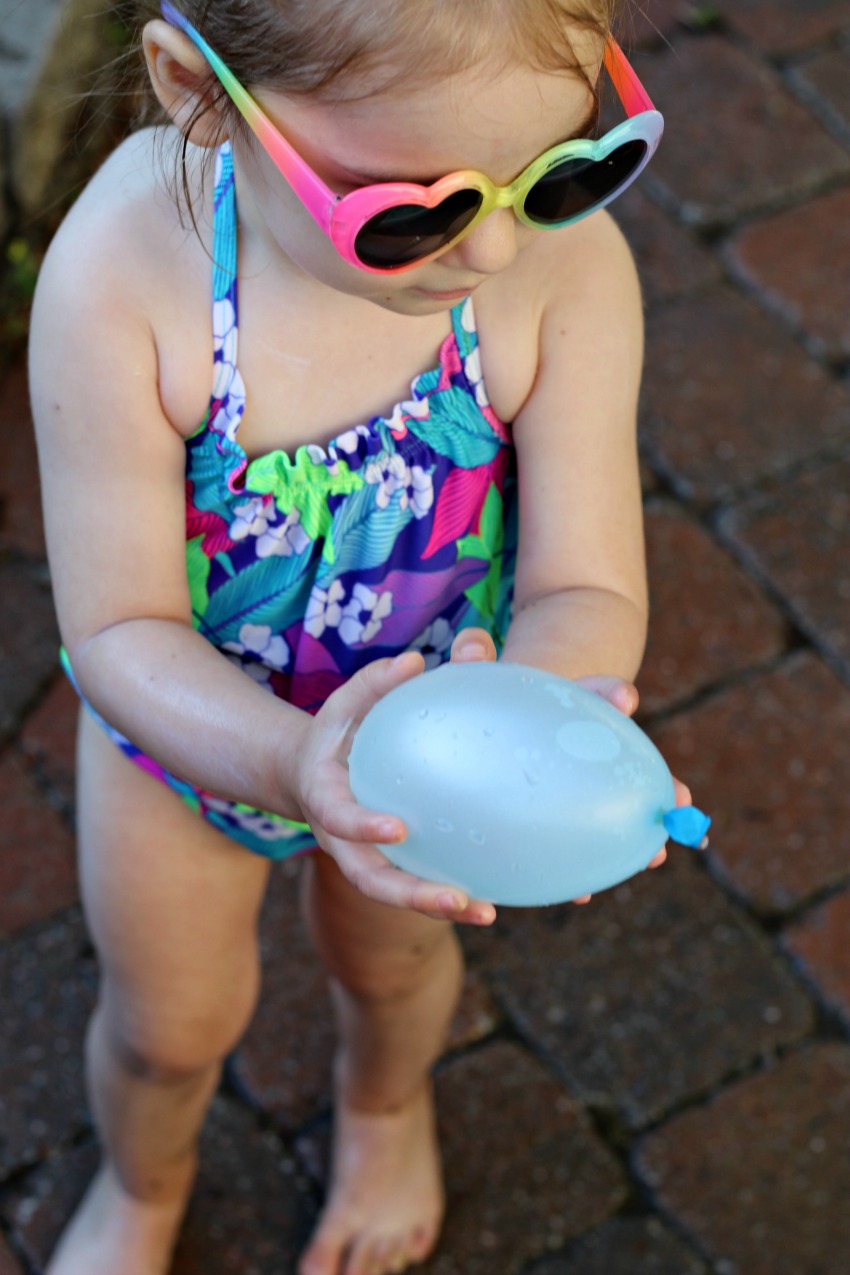 What activities does your family enjoy doing to keep cool during the hot summer months?
Latest posts by Emily Smith
(see all)