Surprise a New Mom with These Baby Essentials
Did you know that September is known as the most popular month for baby births? That means it's likely you might know someone who has recently given birth – or is just about to!
Great Baby Shower Gift Ideas
While traditionally expecting moms have a baby shower before their baby is born, baby viewing parties (after baby arrives) are becoming more common. Also known as a "Sip and See" party, these are a fun way to have mom's closest family and friends meet her new bundle of joy.
For either occasion, the point is to shower mom and baby with gifts! Some sentimental, some practical.
Today I'm sharing with you a few essentials you can surprise a new mom with. These are the kind of items that are perfect for her "survival pack". Which means, they are everyday things she will get a ton of use out of!
7 Items Every New Mom Needs:
1 // Sudocrem ($4.99 – $19.99): I'm part of a few mom groups on Facebook and everytime a new mom asks a question about diaper rash, there's a ton of comments from seasoned moms recommending Sudocrem. It's been around for almost 80 years! Sudocrem is clinically proven to help soothe, protect, and heal baby's sensitive skin. It's formulated with a water-repellent base that forms a protective barrier to help keep moisture and irritants away from the skin.
2 // Tiny Eyes Purified Cleaning Wipes ($15.00):  Every part of a newborn baby is delicate, including their eyes. It's not uncommon for babies to have dryness around their eyes as they get used to their new environment. They might have "sleepy eye" matter on their inner eye or eyelashes and it needs to come off before it irritates them. Baby Works™ Tiny Eyes Purified Cleansing Wipes makes wiping the eye area clean simple and safe. Most importantly, the wipes are free of preservatives, fillers and alcohol. They're also tear free and gentle, so new moms can easily clean their babies' eyes without concern.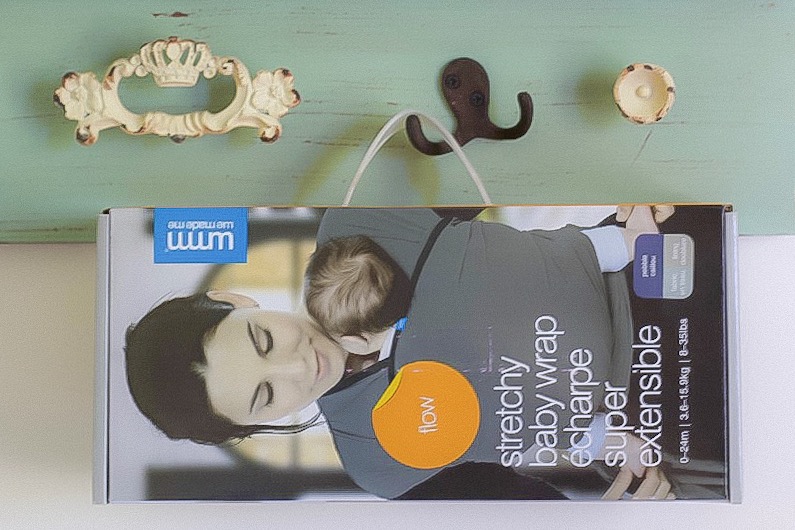 3 // Flow Wrap ($79.99): A supportive baby carrier or wrap is an absolute essential for new moms. It allows them to carry their babies with ease, whether they are going for a walk or need to be hands-free for any number of activities. The Flow Life-Active Wrap from We Made Me is a two-way stretch wrap that delivers support for both mom and baby. The mesh material is breathable and lightweight, for ultimate comfort. What I like about this wrap is that you can pre-tie it before putting your baby in it, so it's easy to use! 
4 // Stow 'N' Go  ($13.99): This is the kind of baby item that will go the distance. A new mom can get a lot of use out of this seatback organizer that keeps baby essentials tidy and easy to get to in the car. It's the perfect place to keep a few diapers, wipes, baby toys, bottles, etc. for when mom and baby are on the go. It's really great for children of all ages, because there's plenty of room for stowing items, which is ideal for a road trip! 
5 //  Starry Night Sunshade ($14.99): Help a new mom out with this cute sunshade that keeps sun and glare out of babies' eyes. It's easy to install and retracts with just a push of a button. And at night time,  the glow-in-the-dark stars light up to help create a calm environment for little ones.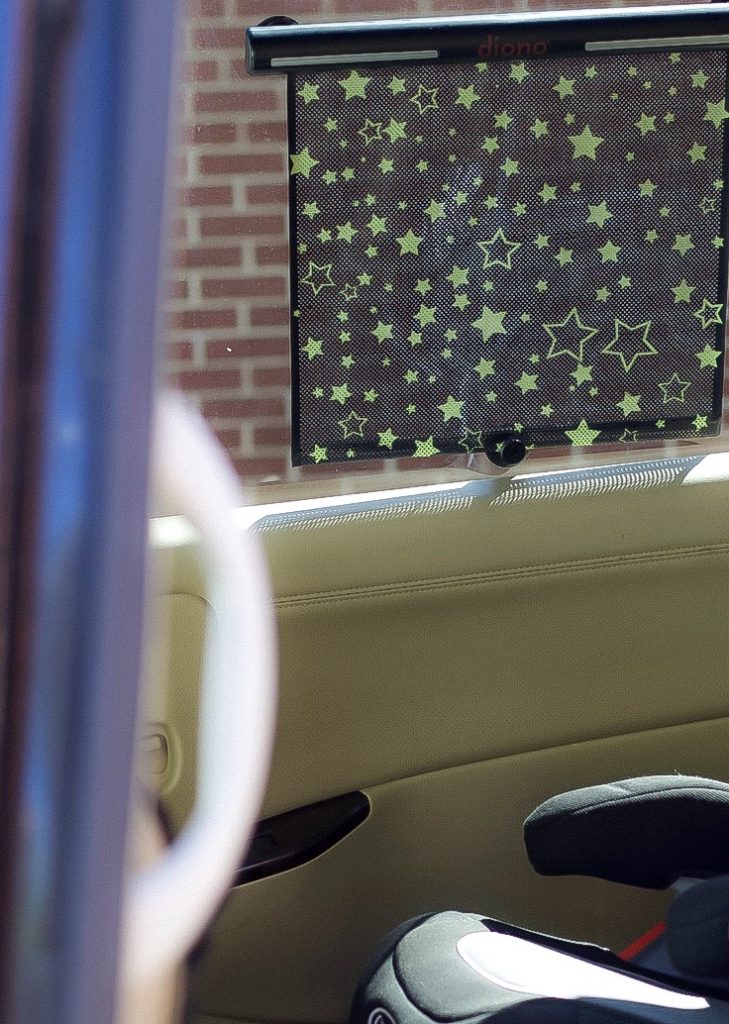 6 // Dreambaby® Strollerbuddy® On-The-Go Bag ($18.99): I love this bag that's designed to attach to strollers. As a shower gift, you could fill it up with newborn diapers, wipes, a burp cloth, and a toy, so it's all ready to go! It's a stylish design that has a universal strap that's easy to attach to any stroller. 
7 // Dreambaby® Strollerbuddy® EZY-Fit Phone Holder ($12.99): This is such a fun accessory for new moms! Although it has many purposes, I love that it lines up perfectly to take pictures of cute little riders. It's a really convenient way to store your phone, so you don't have it in one hand while you're pushing the stroller. The phone holder is built with adjustable arms that firmly hold smartphones and easily snaps on to most strollers. 
These new mom items will help make her daily life easier. So when you're looking for baby shower or 'sip and see' gift ideas, remember them!
This is a sponsored post in partnership with the brands mentioned. As always, all opinions are honest and personal. Thank you for supporting my efforts to bring you exciting, new content.
Latest posts by Emily Smith
(see all)