Thanksgiving Turkey Quiche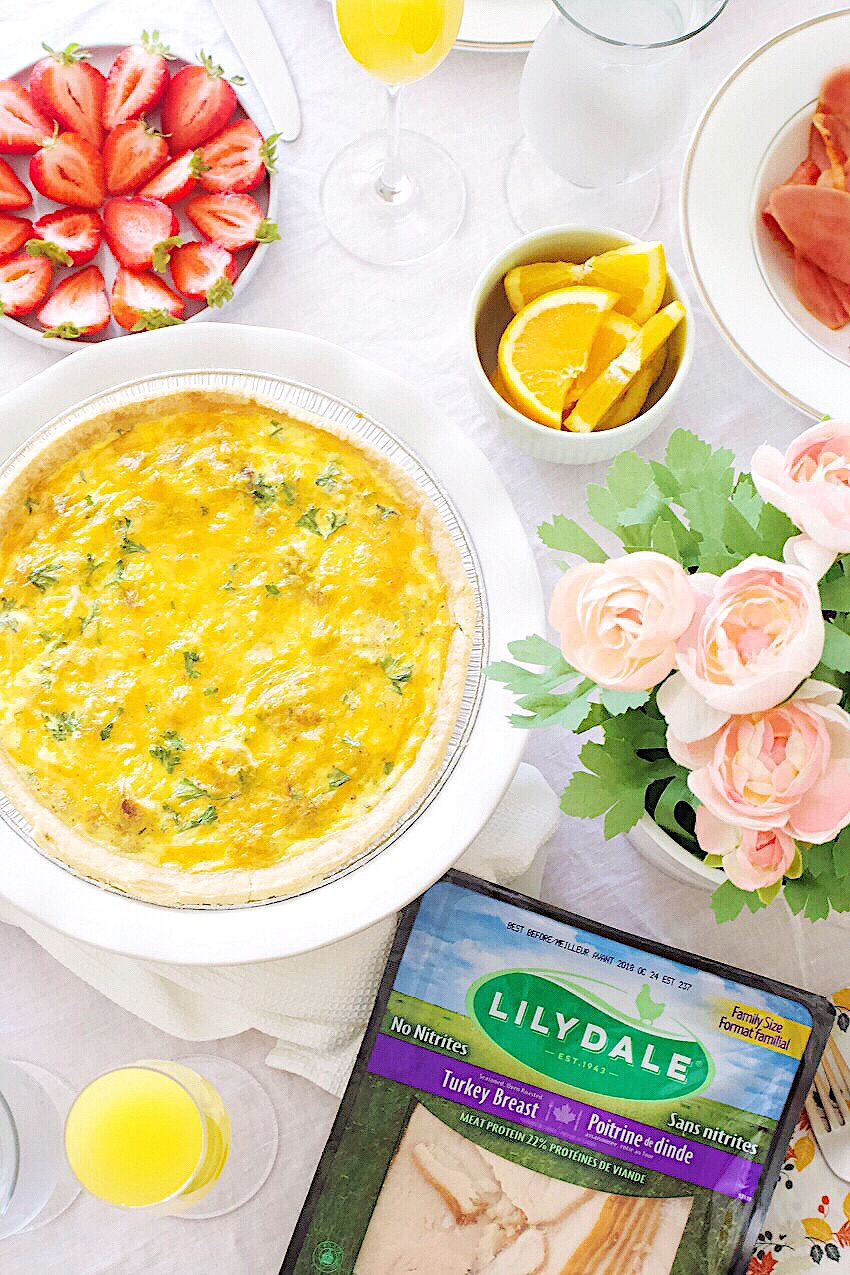 This post is sponsored by Lilydale. All opinions are personal.
Picture your typical family brunch, what do you see? What favourite foods are part of the spread? Are there any turkey dishes? Here's why I'm asking: turkey isn't necessarily the first thing that comes to mind when you think of breakfast and brunch recipes, but I want to expand your options, because turkey is a perfect choice and offers endless possibilities.
Unless of course, you're already a fan of turkey bacon and turkey sausage, then you already know both happen to be delicious brunch offerings!
Even though turkey may not be what pops into most people's heads when they're planning for a family breakfast or brunch, it should definitely be on the list.
It comes naturally to think of turkey as a healthy protein for lunch, snacking, dinner, and of course, Thanksgiving! In fact, it's one of our family's go-to foods for its flavour, which can work so well in a wide variety of dishes, and its impressive nutritional content. Which is why it's also such a great choice for mornings as well – and not just the turkey bacon and turkey sausage. I have a delicious Turkey Quiche recipe that features Lilydale Oven Roasted Turkey Breast and I'm telling you, it'll knock your socks off!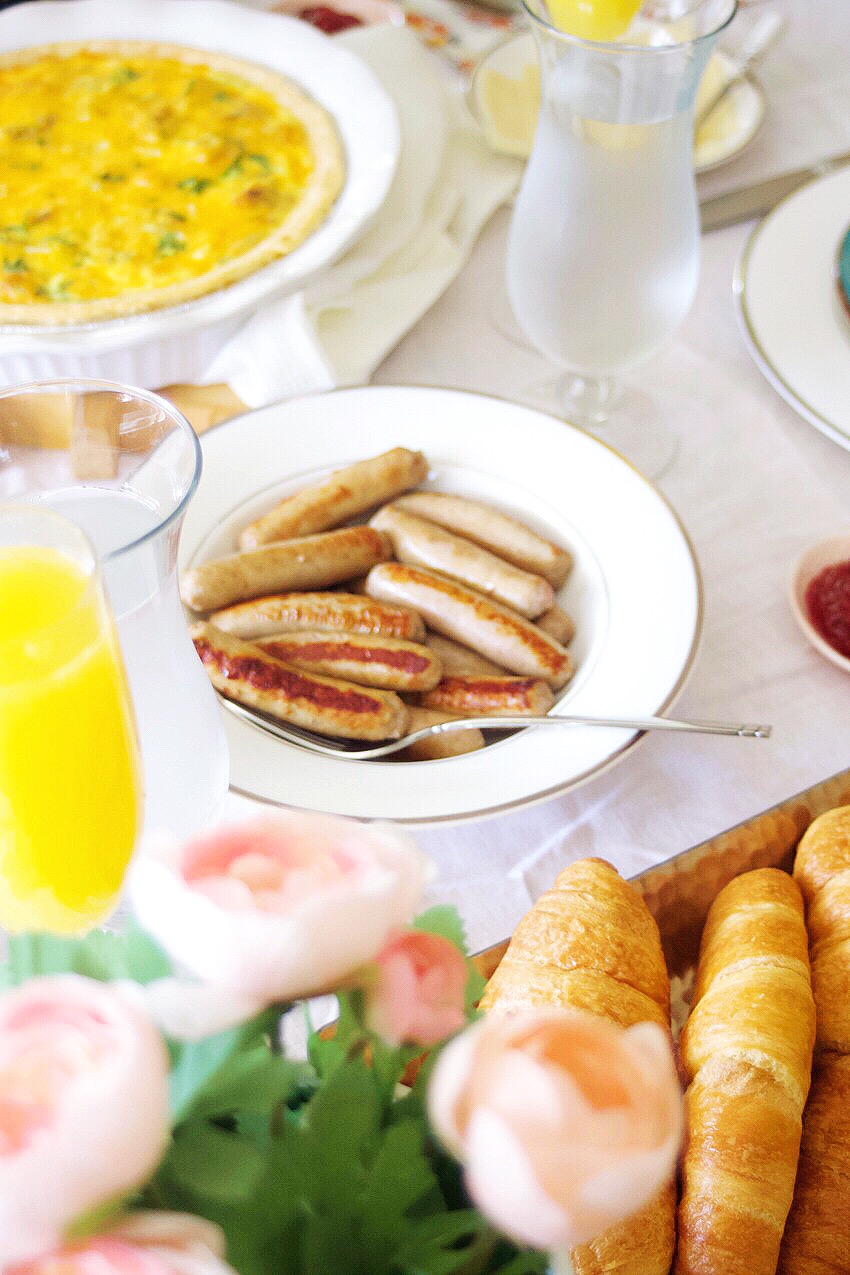 Before we dive into this scrumptious quiche, did you know Lilydale has been providing nutritious and delicious, high-quality Canadian poultry products to Canadians for 75 years! For our family, they've been a staple for as far back as I can remember. And as much as we love their whole turkeys for special occasions, we also enjoy their other poultry products on a weekly basis, incorporating them into our everyday meals, including our family brunches. Lilydale makes creating healthy and delectable recipes easy as can be with offerings such as Breakfast Turkey and Chicken Sausages, Turkey Bacon, Frozen Boxed Turkey Products (like their tasty Ancient Grain Turkey Strips), Oven Roasted Sliced or Carved Turkey and Whole Turkeys, among others.
For this mouth-watering Thanksgiving Turkey Quiche I'm sharing with you today, I used fresh fully cooked and moist Lilydale Oven Roasted Sliced Turkey. It's the perfect choice for this recipe because it's so easy to use, you don't even need to cook it! This is such a delicious Thanksgiving dish but, that being said friends, you can truly enjoy this dish all year round.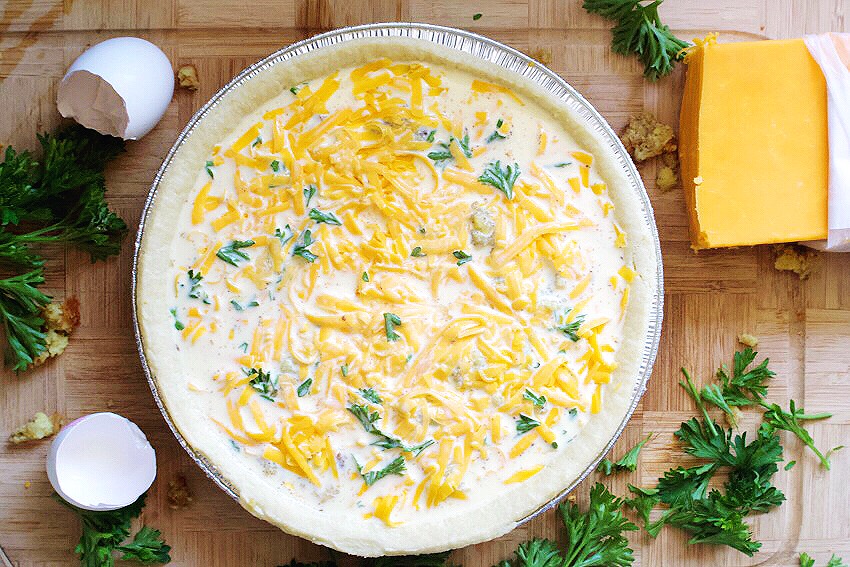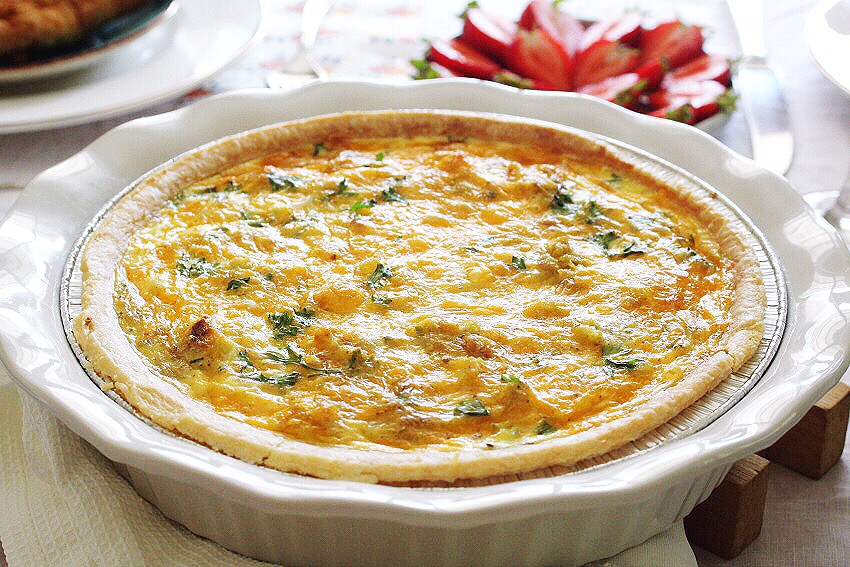 The beauty of this recipe is how hearty and flavourful it is. And simple, too! It's perfect for serving at brunch as a savoury dish that will leave your family and friends wanting a second helping!
I'm joining Lilydale to celebrate their 75th anniversary and giving away a Lilydale coupon pack to our followers over on Instagram. We'd love to have you come on over to instagram.com/best_ofthislife and enter for a chance to win a prize pack of Lilydale coupons (ARV $35).
Make sure to pick up some nutritious and delicious Lilydale products for your next brunch and give this Thanksgiving Turkey Quiche recipe a go. I have a feeling after you make it once, you'll be keeping it in your recipe box to use time and again – it might even be first to mind when you think of brunch from here on end!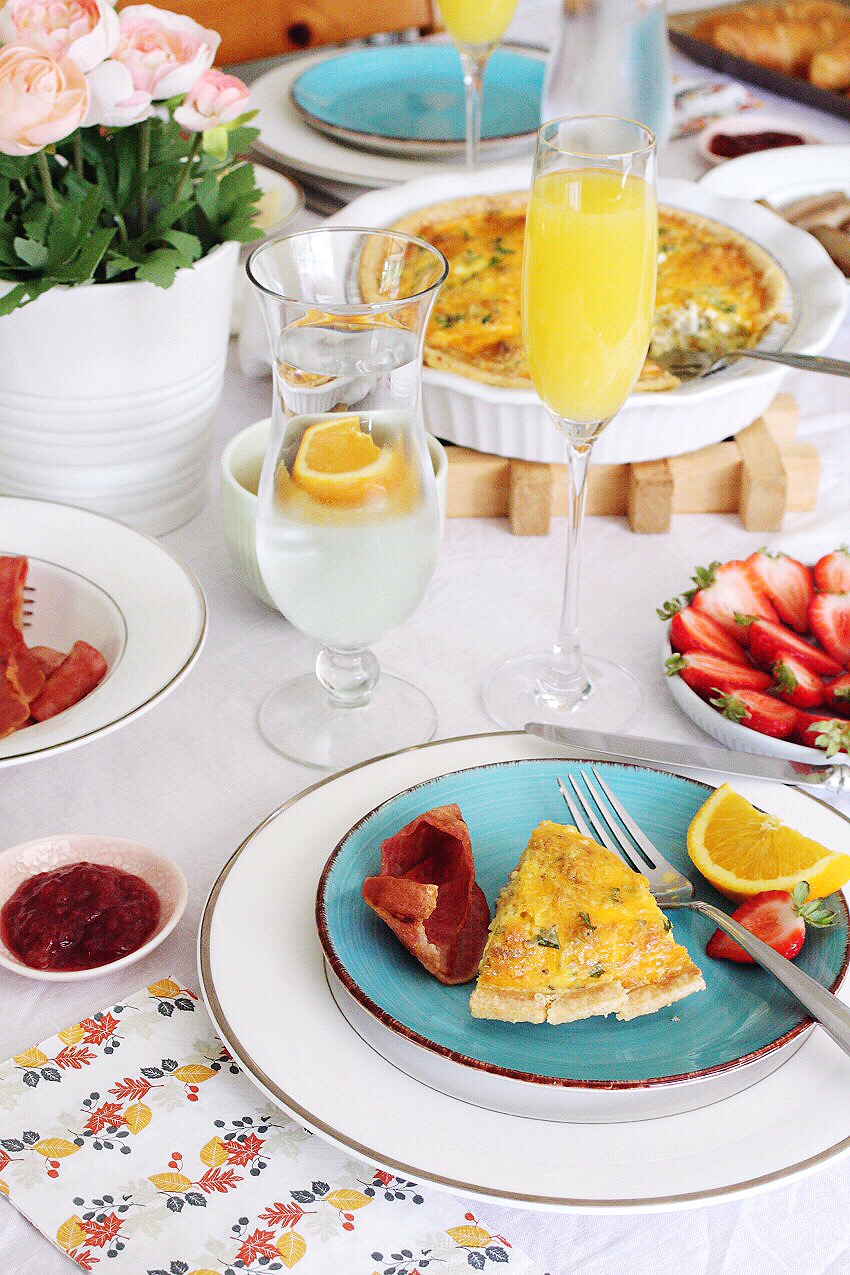 Print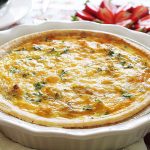 Thanksgiving Turkey Quiche
---
Description
Enjoy the warm, hearty taste of Thanksgiving all year round with this divine quiche featuring turkey, stuffing, and Cheddar cheese. Yum!
---
1

pie shell, use pie crust recipe or frozen store-bought (9-inch deep dish)

1 cup

Lilydale® Oven Roasted Turkey Breast, chopped

¾ cup

stuffing, homemade or prepared store-bought mix

¾

cup aged Cheddar cheese, shredded

3 Tablespoons

parsley leaves, chopped

1 ¼ cups

half-and-half

3

large eggs

¼ tsp

nutmeg

⅛ tsp

clove

⅛ tsp

cinnamon
Sea salt and freshly ground black pepper
---
Instructions
Begin by baking the crust slightly before adding filling. Follow directions for prefered pie crust recipe or store-bought package. I used a store-bought pie shell and baked it for 8 minutes at 375 F.
Lower oven temperature to 350 F before the next steps.
For the filling, spread the chopped Lilydale® Oven Roasted Turkey Breast and the stuffing evenly in the pie shell. Then sprinkle with chopped parsley and shredded Cheddar cheese.
In a mixing bowl, whisk eggs, half and half, spices, and pinch of sea salt and pepper.
Pour mixture over the turkey filling, gently tap sides of pie dish to spread it evenly.
Place in the oven and bake for 45 minutes in the centre rack.
Remove from the oven and let cool for 20-30 minutes before serving.
Enjoy!
Latest posts by Emily Smith
(see all)