The Importance of Free Play for Kids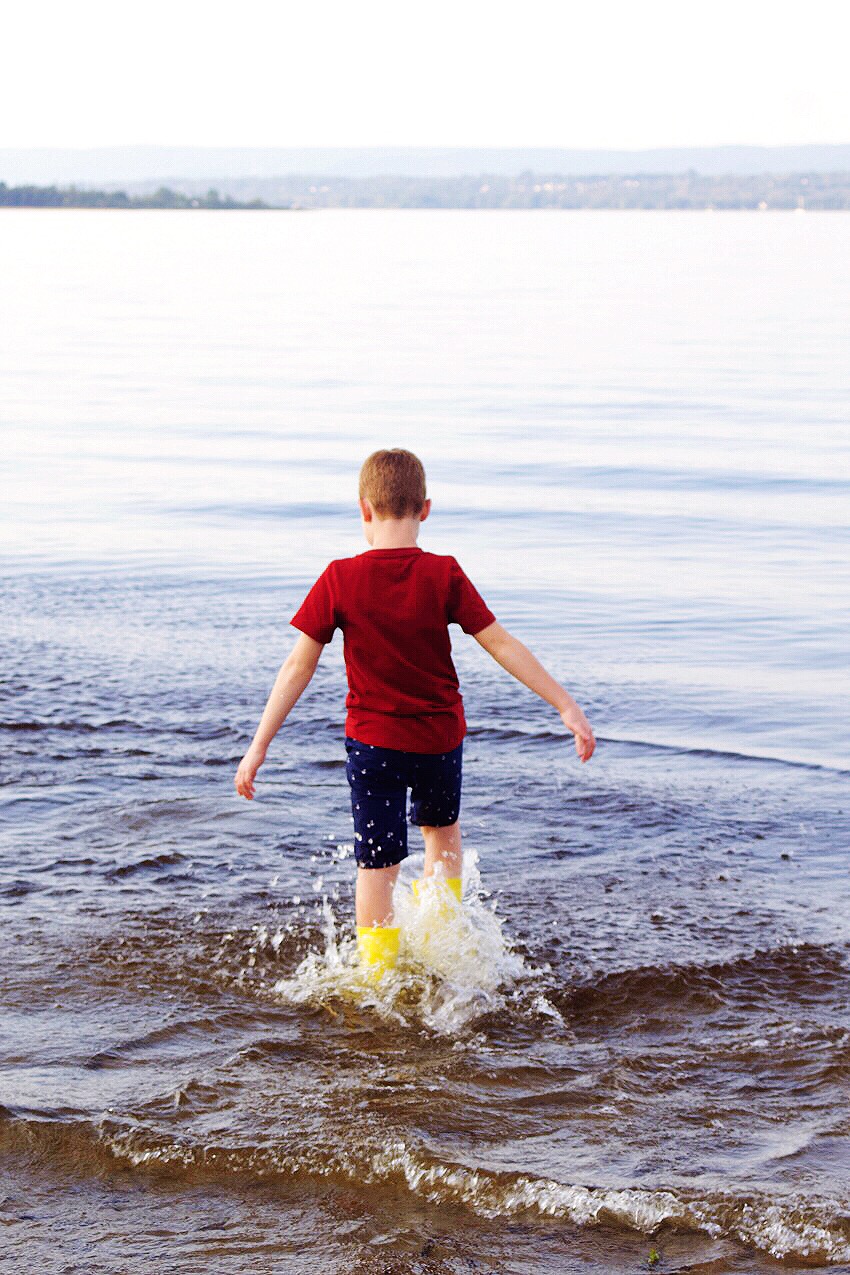 This is a sponsored post on behalf of Kamik. All opinions are personal.
Free play outdoors is one of the simplest and perhaps most beneficial forms of entertainment your children, and you, can do. It doesn't involve anything but finding a great patch outdoors and encouraging your children to let their imaginations and bodies run wild.
Whether we step outside into our backyard, go for a walk in the woods, or visit a local lake, our kids never hesitate at the opportunity before them. In less than a minute they've already inspected their surroundings and set off to explore or come up with some amazingly creative game.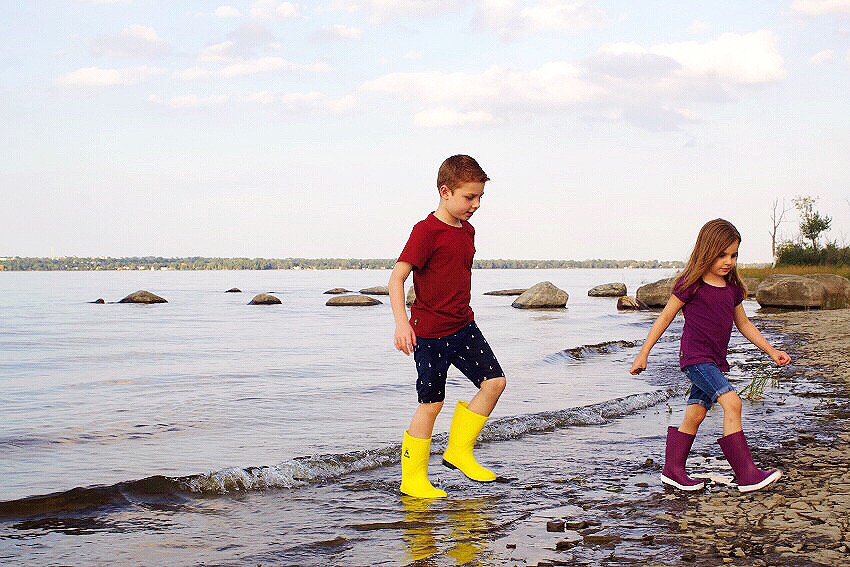 Both my husband and I grew up spending a lot of time outside and we directly credit our experience for a good amount of the creativity we have as adults. We both have stories of getting lost in our imagination in wooded areas, building forts, and making up games. Personally, I believe that going and playing outside is invigorating both physically and mentally; it is a straightforward way to take care of your overall health.
Thankfully we've enjoyed the perfect weather for being in the open-air lately, and we recently spent the evening at Shirleys Bay Park here in Ottawa, which is a local wetland and nature preserve that is one of our favourite spots to enjoy the sunset as a family. We stumbled on this spot a few years ago when my son was a toddler and ever since, when we all feel a little cooped up, we will spontaneously take off there.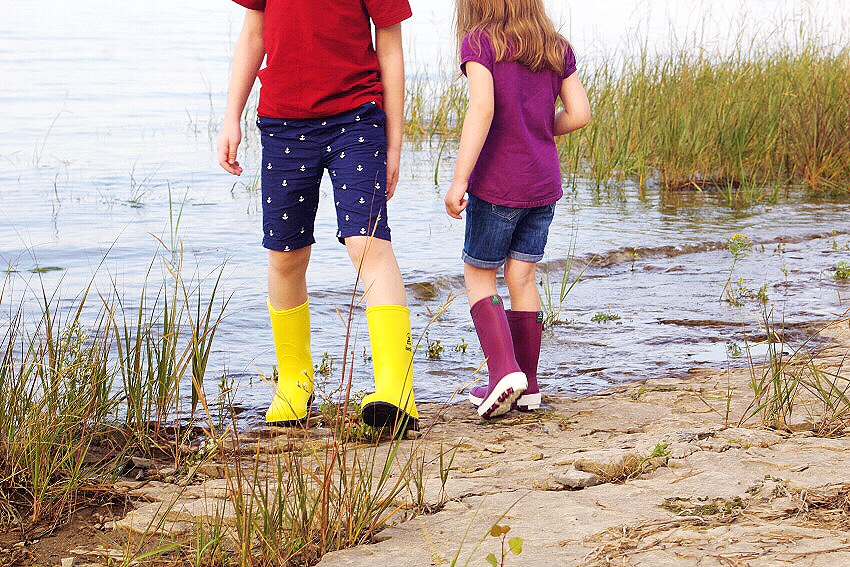 I love that it's a great place for the kids to splash around in the water. Seeing my son show off to his dad his rock lifting and throwing ability and my daughter explaining to me that she is a "girl water-explorer," is just too precious to capture in words. My husband and I gave them a wide berth to play as they wished – stomping through the water, tossing pebbles, and collecting sticks.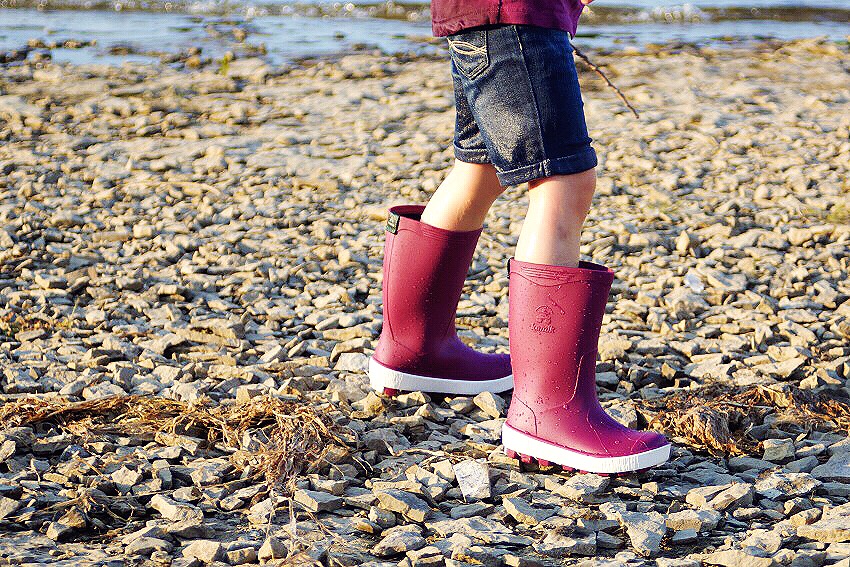 This time, we also had an additional motive for visiting Shirleys Bay Park and that was to really test out my kids' new Kamik rain boots, and after the adventure my children had in their boots I can confidently say they are certainly up to the task of taking on water, mud, and adventures. I have no worries about future rainy days or all the muddy puddle stomping and leaf pile jumping to come.
For our son, we chose Kamik's Stomp rain boot in the iconic yellow colour, and for our daughter, the Riptide in a beautiful deep purple. Both of these boots are certainly wet-weather ready. It should also be noted, they're Canadian made, waterproof, 100% recyclable, durable, and, according to my kids, incredibly comfortable!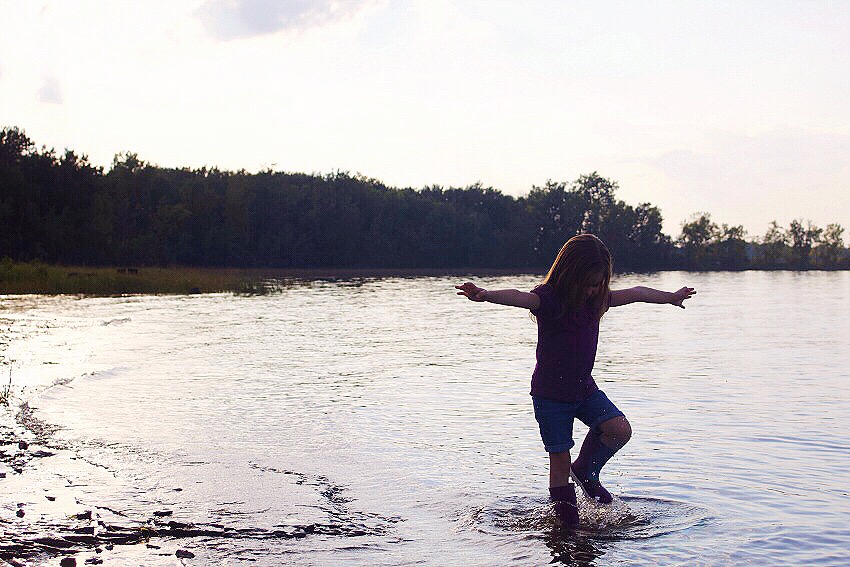 Kamik wants to encourage parents to head outdoors with their kiddos and let them run around on their own terms. From an open field yet undiscovered, to a large pond surrounded by wildlife to observe – the great outdoors offers us and our children the opportunity to connect with something greater than our busy schedules.
From our recent outing, we notice just how excited our kiddos were to go on the next adventure and how much they had to share about their time exploring and letting loose. It just shows my husband and I again how valuable free play is for them and how we'll continue to make it a priority to facilitate it for our children.
Latest posts by Emily Smith
(see all)