This School Year Buy a Lunch, Give a Lunch with Dempster's Bread
Disclosure: I have partnered with YMC and Dempster's and have received compensation for this post. All opinions are my own.
Peanut butter and jam. Ham, lettuce, tomato. Cream cheese and cucumber. Tomato and cheddar….
The list goes on, and on. What is your favourite sandwich? Has it changed since you were a kid? When I was a kid, I had two favourite sandwiches – one was cream cheese and tomato, and the other was melted cheese and ham. Oh, and peanut butter and banana too.
There's something iconic about 'the sandwich' isn't there! I mean, especially when you think of it in terms of school or work lunches. It's a classic. And, especially when you think of it in relation to Dempster's bread. Dempster's has been making bread for Canadians for over 100 years! It's made with Canadian wheat flour grown right here in Canada by our farmers. Yep, Canadians have been trusting Dempster's bread to make the best sandwiches decade after decade. Hmmm, I wonder what folks were putting on their sandwiches 100 years ago?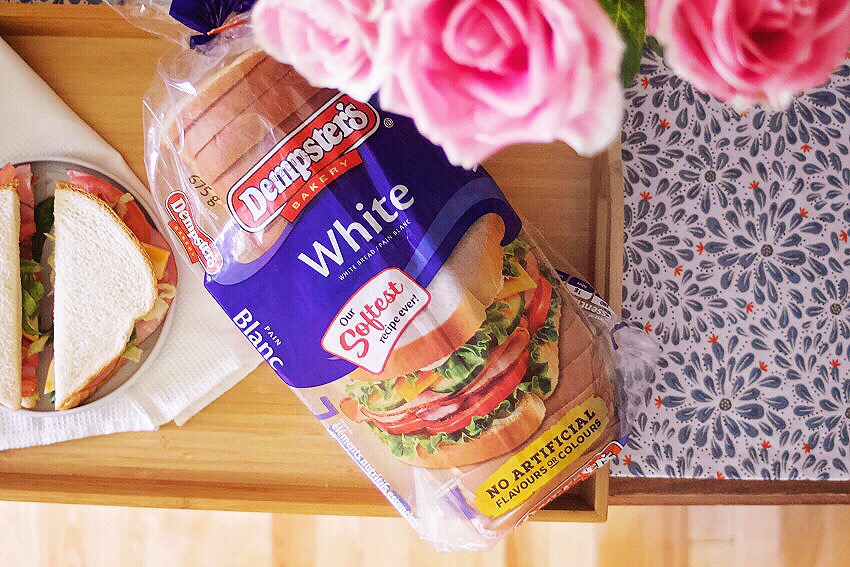 More than ever, Canadians want to purchase Canadian-made products. In a recent Dempster's poll, it was found that 85% of Canadians say that buying Canadian-made is important to them. In fact, 82% say it matters even more than it did a year ago. With that in mind, you can feel good about purchasing bread made in Canada from Dempster's. My kids are big fans of Dempster's® 100% Whole Grains Ancient Grains with Quinoa Bread and Dempster's® 100% Whole Grains Honey & Oatmeal Bread (they love this one for peanut butter and honey sandwiches), have you tried them before?
But that's not all you can feel good about when buying Dempster's products. Dempster's is committed to making a difference to feeding Canadians in need. They've pledged to donate 2 slices of bread for every Dempster's product purchased – for up to 2 millions slices of bread. That's 1 million sandwiches, friends! And our communities need them.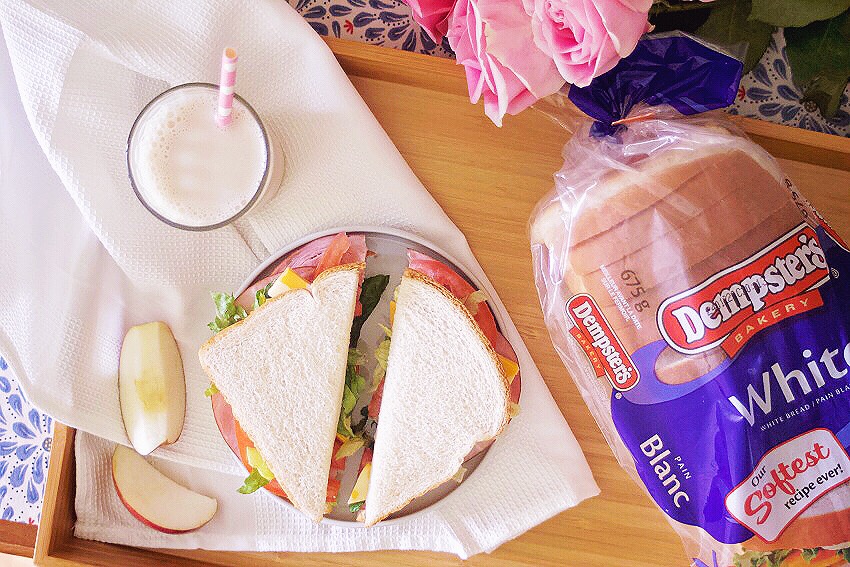 According to a recent Food Banks Canada study, more than 860,000 Canadians make use of local Food Bank's each month. We know there are children who go to school hungry and as parents, we want to help. In a recent Dempster's poll, 85% of Canadian parents said they would send an extra sandwich in their child's lunch for a friend in need. We want to make a difference, especially in an effective way. Because studies show that hunger is invisible for the most part, sending extra food to school for a friend isn't the best way of getting nutritious food to a fellow Canadian who needs it. Often, we don't know who the people are around us are that are without enough food.
Donating to your local food banks, and purchasing products, like Dempster's, that give back to our communities makes a difference and has an impact. Together, with Dempster's, we can create a wave of change and be part of the solution to reduce hunger in Canada.
The next time you buy a loaf of Dempster's bread to make school lunches, you'll know that you're also buying a lunch for a fellow Canadian who needs it. It's a simple action you can take at the grocery store that will have a great impact in communities across Canada.
To learn more about this positive initiative, please visit buyalunch.dempsters.ca
Latest posts by Emily Smith
(see all)