Walking in a Winter Wonderland: Adorable Playwear from Peekaboo Beans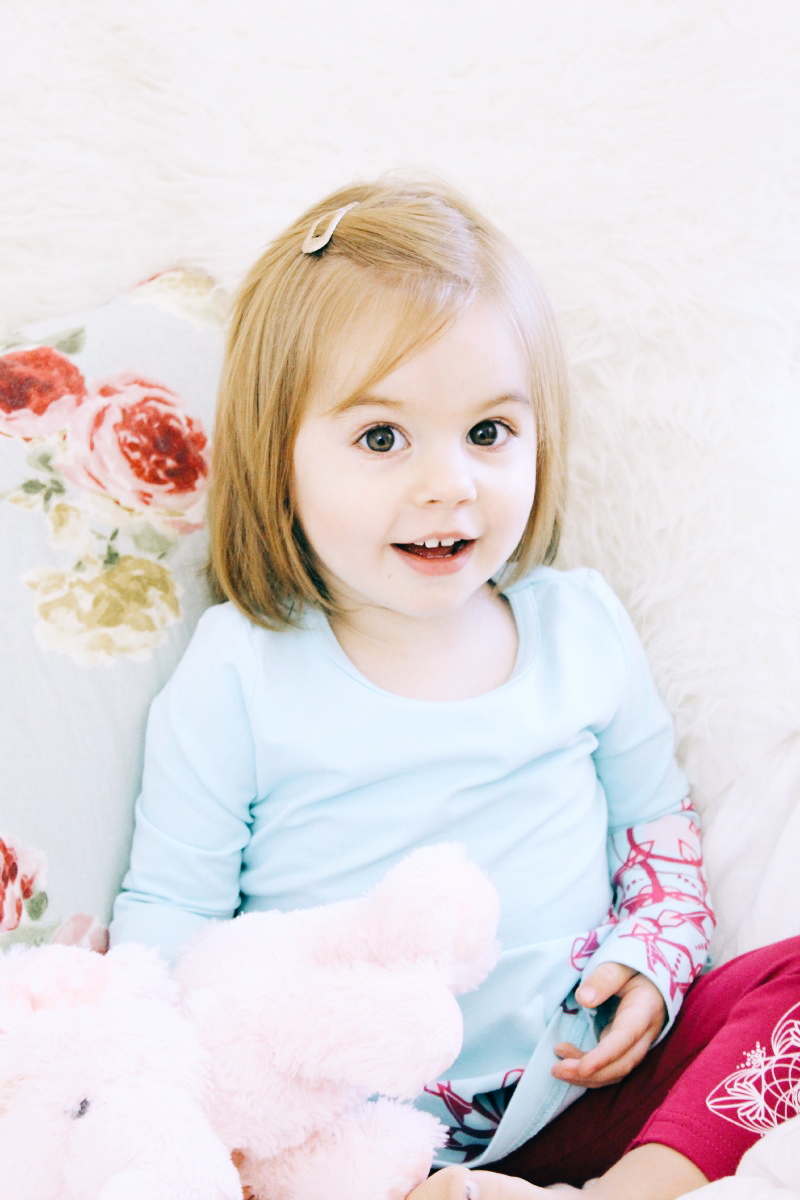 At 23 months, nearing her second birthday, miss Abigail Emery is playful, vibrant, feisty and full of vim. Let's go, Mama! She loves a good chase, dancing to base music, and loves to show off her big smile. And when she's not happy about things, she'll let me know. She recently mastered the words hey and no. Most of all, this darling little lady likes to move.
This month marks my first season as a Peekaboo Beans Ambassador! I'm so excited to share with you the cool and comfortable designs from the children's brand. The Winter/Holiday collection recently launched with so many adorable fashions for kiddos. I immediately placed my order for Abigail and Aiden – you might have already seen some of the pieces we chose on instagram. I couldn't wait to share them.
I absolutely loved the snowflake motifs on the Wonderland Tee ($45) and Snowscape Leggings ($36) that Abby is wearing in this mini-shoot. They will be on repeat all winter long, there is no doubt about that! The quality of each piece is impeccable. Soft, thick, stretchy and cozy material makes the clothing fit and drape so well.
Abigail is tiny at the waist, but long legged – based on PB sizing, I opted for size 1. The leggings fit wonderfully around her tummy, hitting just above the ankle in length and tucking nicely into socks and boots. We chose the right size for her. In a few months, she'll definitely be a size 2. We also purchased the Rockslide Leggings ($42) paired with the Mulberry Lurex Tunic (Sale $28.50) – you can see a peek at that outfit here.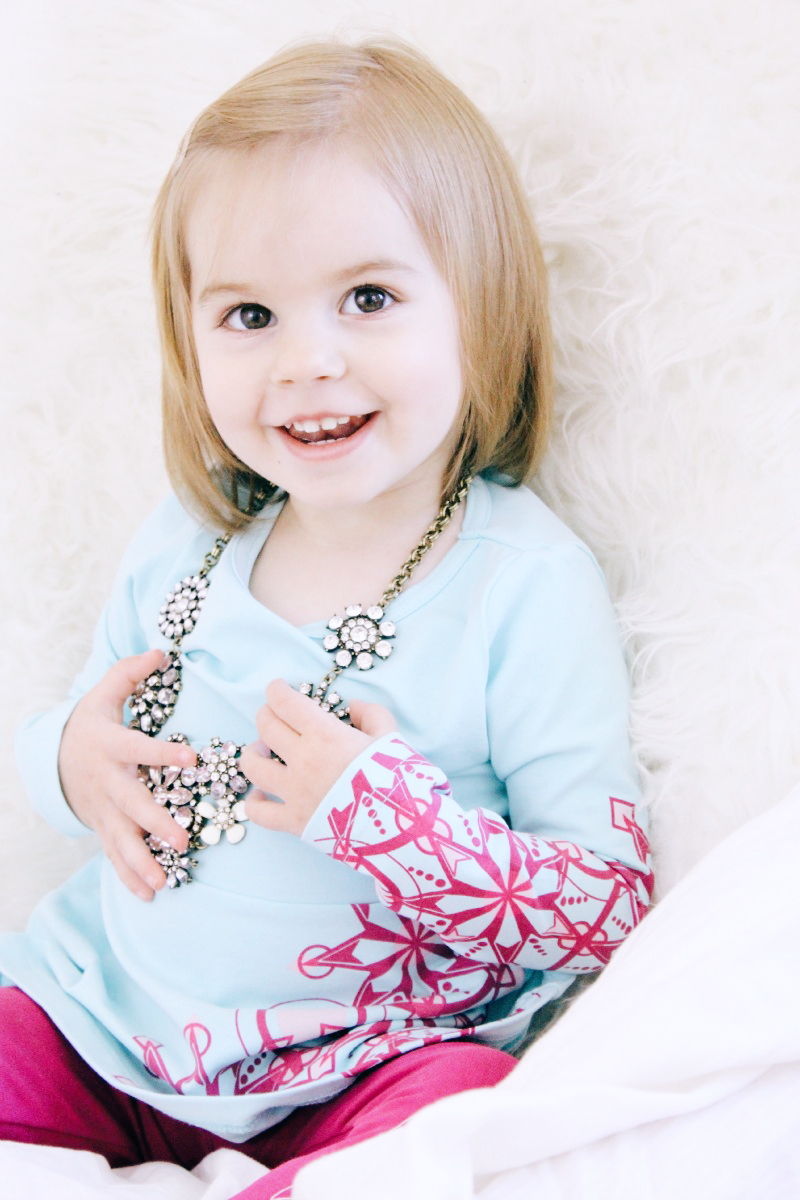 For my son, we chose some great staples to add to his wardrobe. We ordered the Hangout Pants ($56), which are designed to look & wear like real jeans with the playability of French Terry. They are so stylish and he loves to wear them. Another pick was the Looking Good Pullover ($59) – it's a lovely winter weight, without being bulky. The design is slim-fit and stylish, with thumb-holes for extra comfort. You can see him playing in the leaves while wearing his sweater here.
We are so thrilled with this season's order! Peekaboon Beans is definitely on my gift list this year, with so many new littles in our life they've got so many cute clothes that would make terrific Christmas and shower gifts.
There is also a fabulous offer happening during the month of November that you might want to check out! If you purchase $75 worth of clothing, you receive 50% off these select styles (shown in image).
Take a peek and start shopping: www.peekaboobeans.com
For more play inspiration follow Peekaboo Beans on instagram | Facebook | twitter and to peruse the catalogue click below.
---
Emily Smith is a Peekaboo Beans Ambassador and as such receives certain perks. Thoughts and opinions shared are 100% personal.
Latest posts by Emily Smith
(see all)