Welch's Fruit 'n Yogurt Snacks Are Mom-Approved for The Back to School Routine
This post is sponsored by Welch's® Fruit Snacks. I am being compensated for this post. All comments and opinions are my own.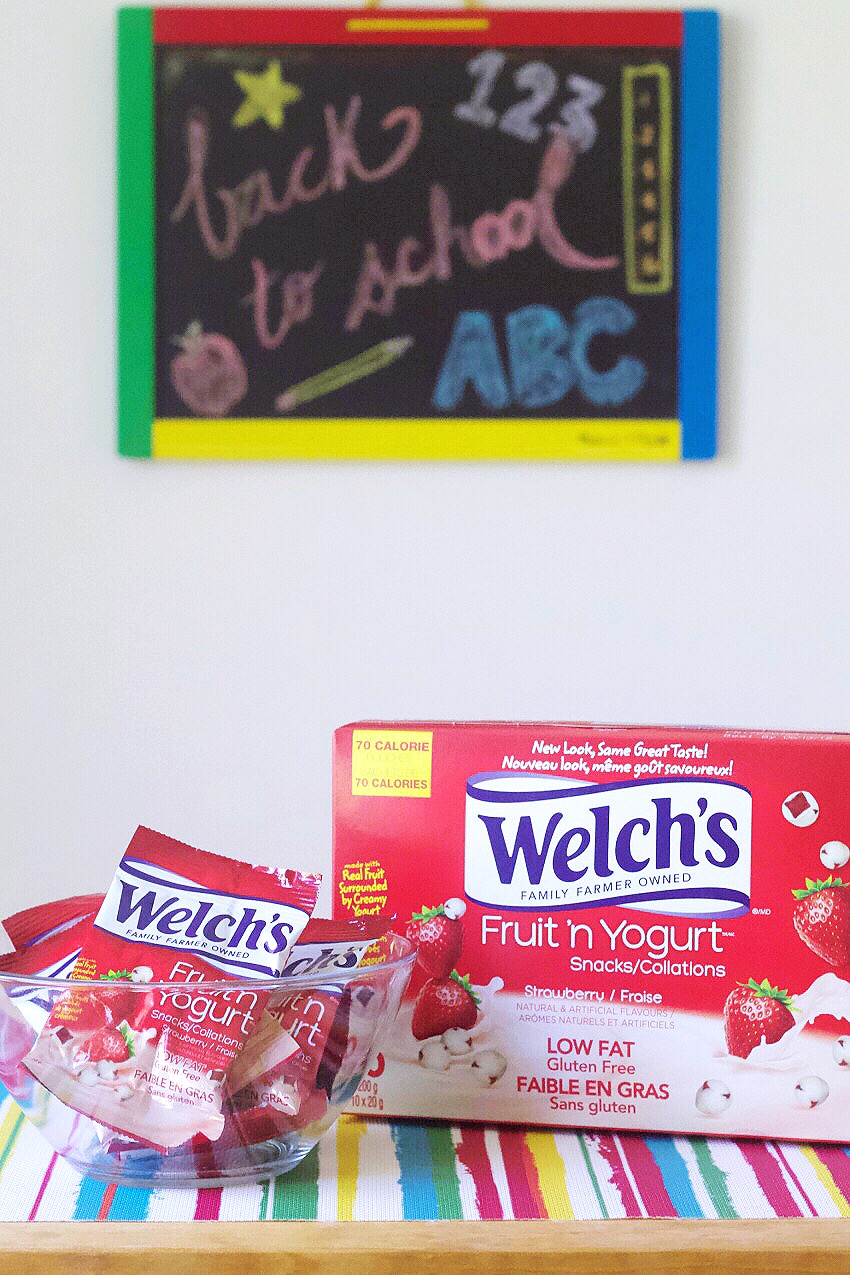 When it comes to school lunches and after-school snacks, Welch's Fruit 'n Yogurt Snacks are one of my kids favourite choices and it's easy to see why – they're a delicious snack made with real fruit! Because they're made with real fruit and creamy yogurt, it makes them one of my go-to's for our back to school routine.
Planning ahead to the new school year, I'm stocking my pantry with these easy-to-pack snacks that are convenient to send to school. My kiddos are always happy to see a packet of Welch's Fruit 'n Yogurt Snacks go into their lunches for their snack time. They're also great to share with friends, which is part of the pleasure of good snacking, isn't it?! You can purchase Welch's Fruit 'n Yogurt Snacks at Walmart stores across Canada and why not print a coupon for $1.00 off before your next shopping trip.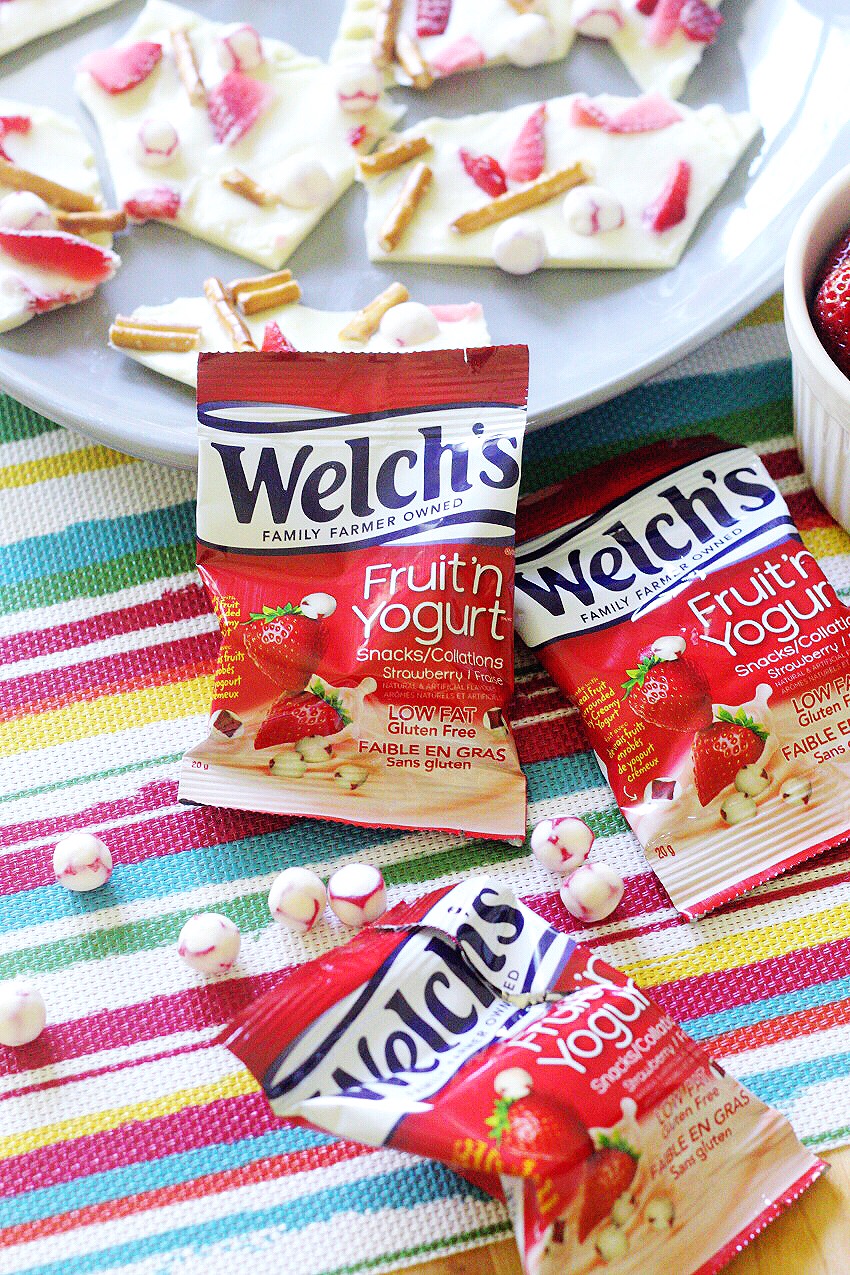 Welch's Fruit 'n Yogurt Snacks have a creamy and scrumptious taste that pleases our whole family's palette, including mine. They're not only for my kid's lunch boxes, I also keep a few packets handy in my purse when I'm looking for a snack on the go.
Besides being positively yummy on their own, Welch's Fruit 'n Yogurt Snacks are also a great addition to trail mix, homemade ice cream, and snack bark, like this easy White Chocolate Yogurt Bark recipe I'm sharing with you today! This is a special after-school snack or perfect for family movie night. I really like to make this for my kiddos, and they love spotting the Welch's Fruit 'n Yogurt Snacks in the mix.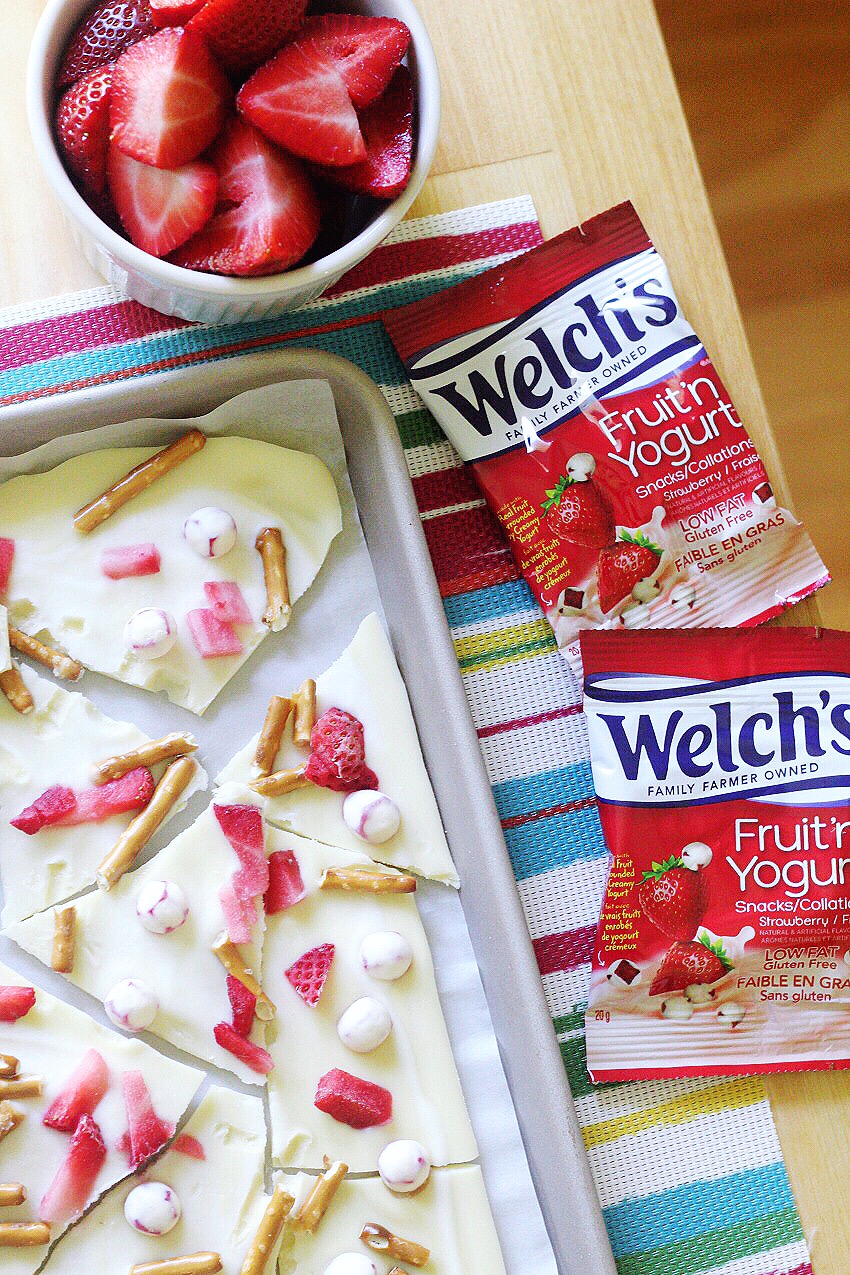 To make a batch of White Chocolate Yogurt Bark, here's what you'll need:
340 g (12 oz.) Premium White Chocolate
¼ cup Greek yogurt
1 Tbsp. honey
80 g Welch's Fruit 'n Yogurt Snacks (4 packages of 20 g)
¼ cup fresh strawberries, roughly chopped finely
¼ cup mini pretzel sticks, broken up
Follow these steps to prepare:
First, prepare a baking sheet with parchment paper to use after you've prepared your chocolate. Melt the white chocolate in the microwave (use short times, stir, and add more time if needed) – or use a double boiler.
Using a large spoon or spatula, spread the chocolate over the baking sheet in a rectangle shape.
Quickly mix the honey and Greek yogurt together and spoon on top of the melted chocolate, gently swirl across using a spatula. Don't overspread or mix, let it sit on top as a lightly blended layer.
Sprinkle with Welch's Fruit 'n Yogurt Snacks, pretzels, and strawberries. Gently swirl them into the mixture and press them down slightly.
Place the baking sheet into the freezer for 2 hours (or overnight). Remove from freezer, break up the bark, either using a large knife for squares or your fingers for pieces. Serve immediately and enjoy!
To store, place in a tightly sealed freezer-safe container – best enjoyed within 3 days for ultimate freshness (if it lasts that long!).
If you'd like to be able to send this snack bark to school with your kiddos, omit the Greek yogurt. You can store it in the fridge and send it in a plastic container in a cooled lunchbox.
Whether on their own or in a creative recipe, Welch's Fruit 'n Yogurt Snacks have this mom's seal of approval!
Latest posts by Emily Smith
(see all)