What's For Lunch? Back To School Meal Ideas and Tips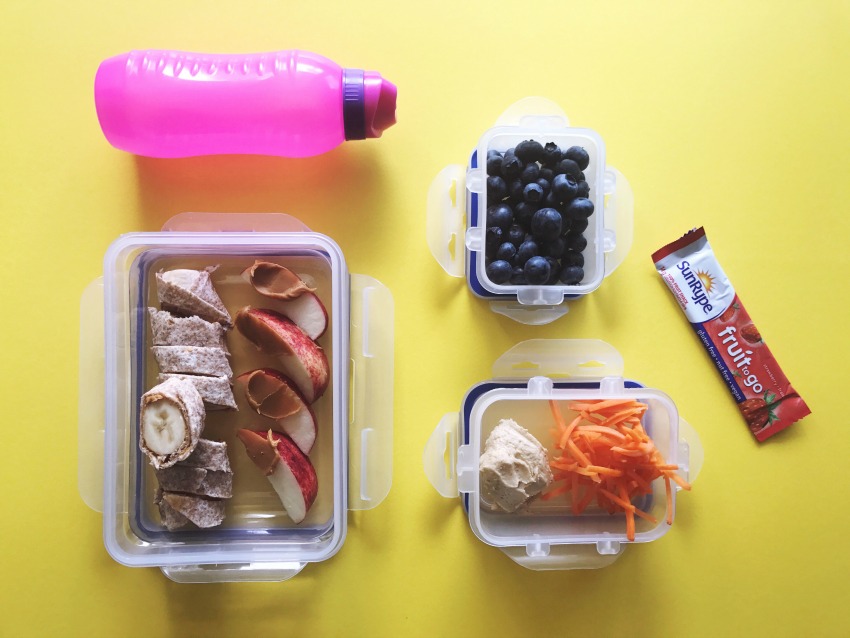 You've probably heard, "What's for breakfast, lunch, snack, and dinner?" all summer long – and things aren't about to change now. However, school lunches are a whole other ball game, aren't they! They require strategy, creative thinking, and knowing what food your kid is into that week. When it comes to school lunches, I try to keep things as simple as possible,while considering my children's likes and dislikes as well as my goal of encouraging a healthy diet. I want them to eat a range of foods that will keep them energized and alert throughout the whole day. With that in mind, I aim to include at least one protein, fruit, and vegetable in their daily lunches. I also allow room for one treat.
When my son first started kindergarten, I skipped packaged goods and sweet snacks, because I didn't want him to only eat that over his other healthy food. However, his friends were getting cookies and fruit snacks in their lunches and it made him feel like he was seriously deprived! So, now I look for not too overly sugary treats to include one in his lunch. His teacher last year called these "afternoon snacks", which meant the kids ate their healthy snacks in the morning, for healthy fuel, and their sweet ones in the afternoon when the day was coming to an end. I thought that was pretty smart!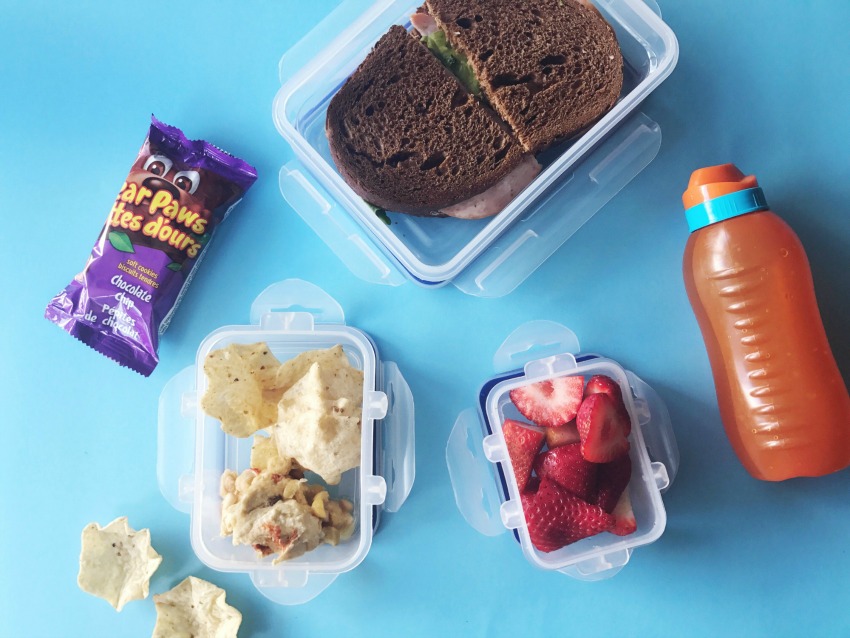 So what are some things I like to pack in my children's school lunch? Well, it mostly depends on them, but here are some of the ideas I keep handy:
School Lunch Ideas + Printable List
Main Meals
SANDWHICH
WRAP
RICE CRACKER SAMMIES
HOMEMADE PIZZA
COLD PASTA SALAD
ROLLED COLD CUTS W/ CHEESE
VEGGIE TACO
HOT MEALS: PASTA, BEANS, SOUP, NUGGETS
Sandwich & Wrap Fillers
WOWBUTTER, CHICKEN SALAD, DELI MEAT, VEGGIE & CREAM CHEESE, CHEESE & APPLE, CHIA SEED JAM, EGG SALAD, BANANA & SUNBUTTER, FRUIT & CREAM CHEESE, HUMMUS + TOMATO + LETTUCE, TUNA, SALMON, MELTED CHEESE & PEPPERONI, PÂTÉ, SPROUTS & VEGAN MAYONNAISE
Fruits & Vegetables
GRAPES
BERRIES
APPLE
PLUMS
BANANA
PEARS
PEACH
ORANGE
CHERRY TOMATOES
CELERY
CARROTS
CUCUMBER
SNOW PEAS
GREEN BEANS
Snacks
SNACK BITES/ENERGY BALLS
FRUIT SNACKS (APPLE SAUCE)
HUMMUS & CHIPS/VEGGIES
DRIED FRUIT
CHEESE CUBES
YOGOURT
COOKIES
CRACKERS
SEEDS
HARD BOILED EGGS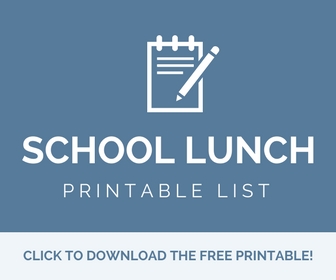 I keep an ongoing list of which fruits and vegetables my kids are into and make sure to include those. Sometimes I add a few of the ones they don't like so much just to see if anything's changed and you know what, some days I'm pleasantly surprised! In terms of a main meal, sandwiches, wraps, pizza, chopped cold chicken, and rice cracker sammies are my go-to. I like to include variety in small portions which gives them choices. The important thing is getting them to eat what's in their lunch box so they don't crash at school!
One of my tips is to talk about lunch the night before, even have your child help you pack it so they can see what's coming their way the next day. If they protest on an item, you can discuss it and maybe find a suitable replacement.
Allergy-friendly food is also a must, considering classmates who have allergies. WOWBUTTER (made from soy) is a great swap for peanut butter and offers a good dose of protein. Both my kiddos find it tastes just like the real thing. Just make sure to label food items clearly so teachers know it's not peanut butter.
There are so many ways to get creative with school lunches, without having to bake from scratch, decorate, and cookie-cut food, unless you like doing that – then all the power to you!
In the end, the best way to make school lunches a success is to start by talking with your kids, taking them grocery shopping to help pick out their lunches for the week and discuss healthy eating habits together.
Now it's your turn! Do you have some great back-to-school lunch ideas to share with me? Leave a comment and help a parent out!
P.S Check Out The Best of this Life's Back-To-School Guide:
Latest posts by Emily Smith
(see all)