10 Great Movies to Watch Under the Covers This Fall
The leaves changing colour, crisp weather and my favourite hot beverages are just a few of the great things about fall. If there's a season that's all about coziness then autumn is at the top of my list! This is the perfect time of year to snuggle up inside and watch a good film. Especially, on one of those damp chilly days where the best thing in the world is a super soft blanket, a hot tea (or pumpkin spice latte if you prefer), and a trusted great movie!
There are some movies I watch every fall and have been for years. In fact, my husband knows I have switched seasonal gears when he hears me suggest we put on You've Got Mail (I've lost track of how many times I've seen that one)!
Autumn is such a homey season, ideal for snuggling up on a free evening or weekend afternoon with a wonderful film. With that in mind, here are my top ten movies to watch this fall: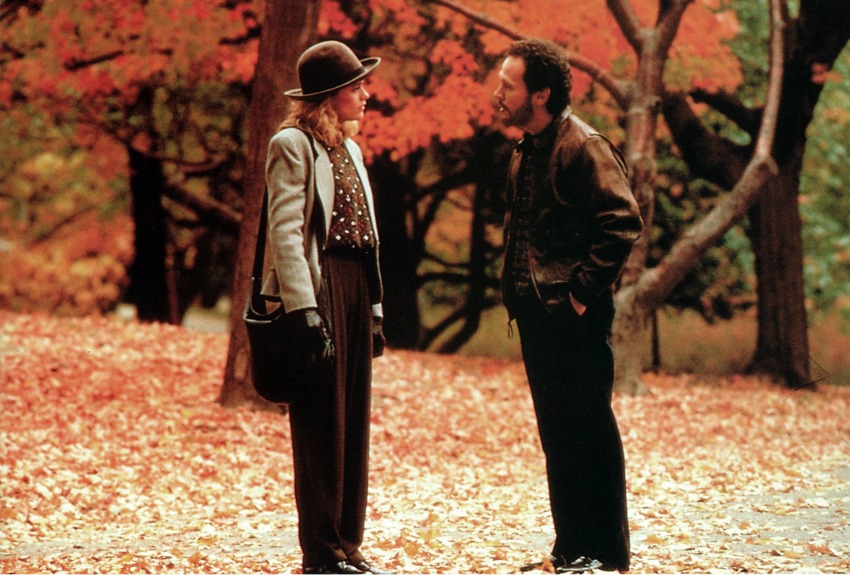 When Harry Met Sally – 1989
Can women and men be just friends? This is just one of the big questions this classic romcom takes on, if you're a fan of witty banter and a tug-o-war love story, often set against a beautiful fall backdrop, then this movie won't disappoint!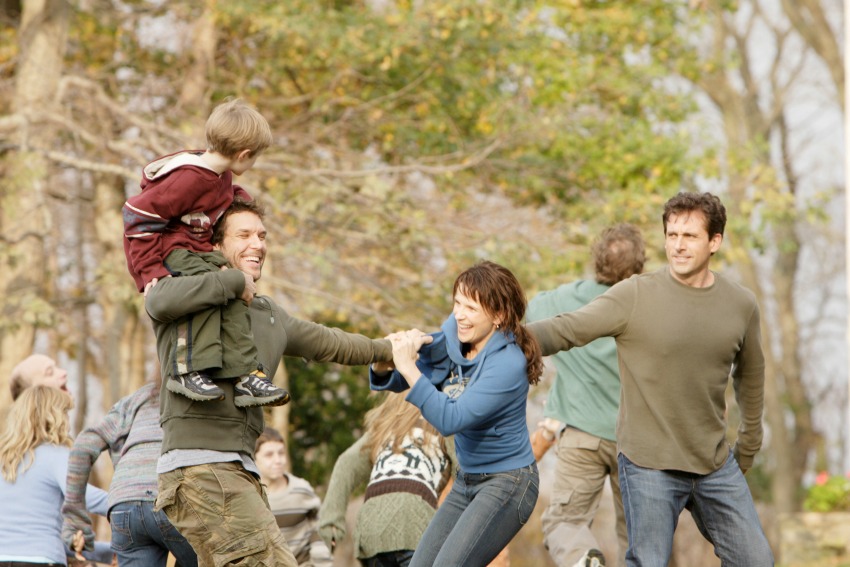 Dan In The Real Life – 2007
As a single parent to three girls Dan has a lot going on, but falling for the wrong girl at a family reunion might be the straw that broke the camel's back for this busy guy. This is a fun romcom with an awesome supporting cast. There's also some quintessential fall moments, like a family football game.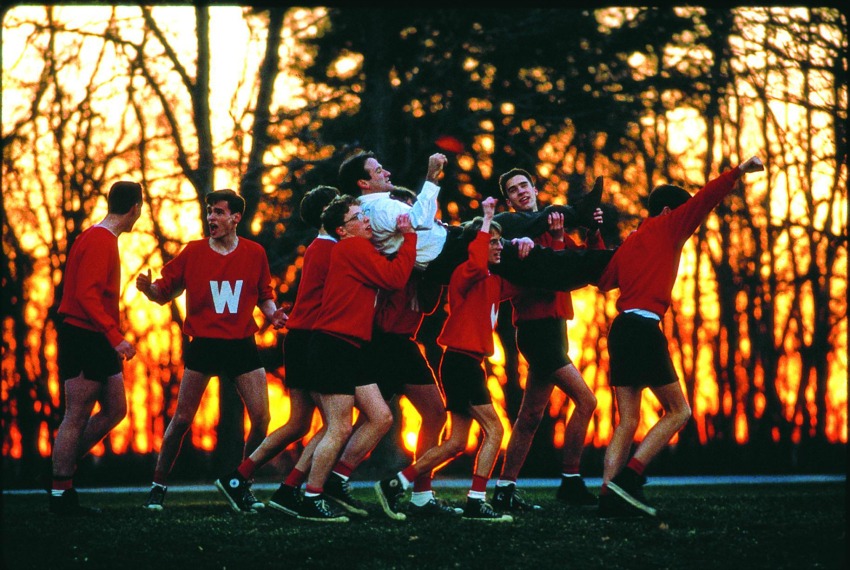 Dead Poets Society – 1989
Carpe deim or seize the day was a battle cry for the teenage versions of my husband and I (and is still an essential part of who we are). This poignant tale of nonconformity is a worthy inclusion to those more reflective autumn evenings.
Memorable line: "You must strive to find your own voice because the longer you wait to begin, the less likely you are going to find it at all."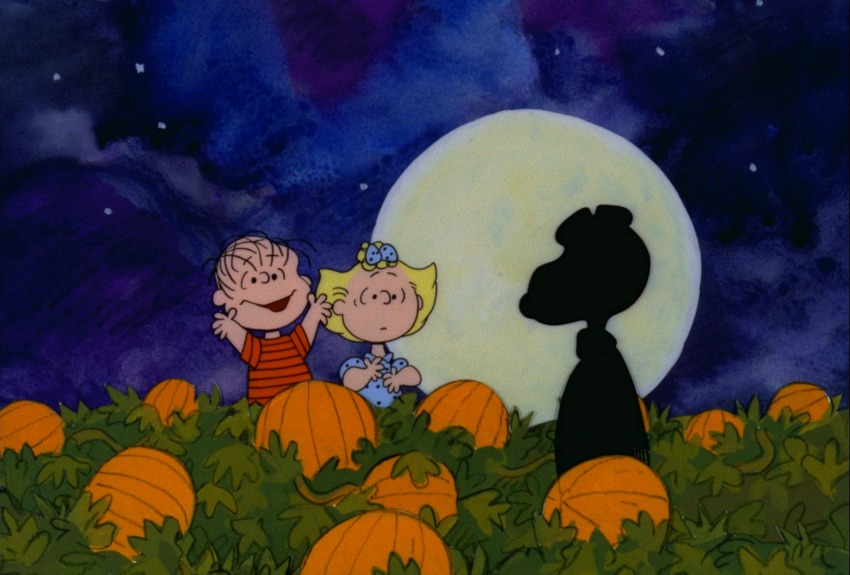 It's The Great Pumpkin, Charlie Brown – 1966
No fall lineup would be complete without mentioning this fall classic, perfect for a family movie night when you want to watch something that is cuter than it is spooky.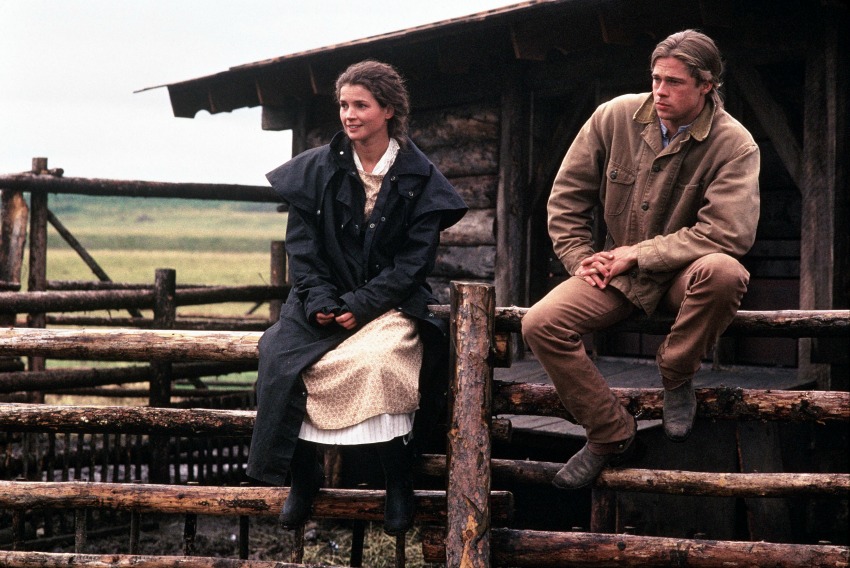 Legends Of The Fall – 1994
If you're one who loves a good drama, this certainly is a classic. It's one of my husband's favourite films next to Dances With Wolves (that should probably also be on the list) and it's certainly a powerful story. The autumnal scenes are pretty noteworthy too. So make a fire, grab a cup of hot chocolate, and get comfy to watch this epic tale.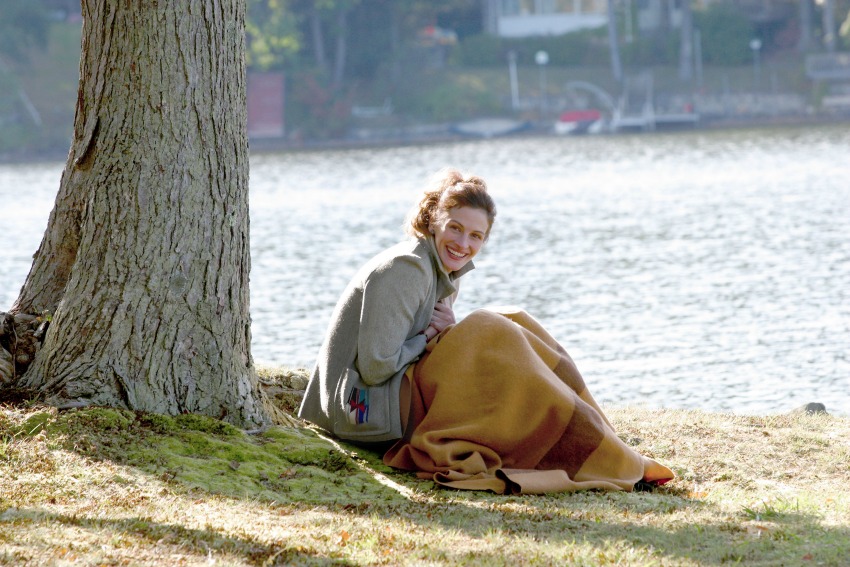 Mona Lisa Smile – 2003
Some traditions are nice like carving a pumpkin or apple picking while others I'm all too happy to do away with, like the expected social role of a woman in the 1950s.  This is a great story of a teacher fostering the skill of free-thinking!
You've Got Mail – 1998
This is it my friends, the romcom which all other romcoms will forever be judged against – okay that might be taking it a little too far, but this comic tale of digital correspondence turned real-life romance will never get old to me and is my favourite fall movie!
Memorable line: "Don't you love New York in the fall? It makes me want to buy school supplies. I would send you a bouquet of newly sharpened pencils if I knew your name and address."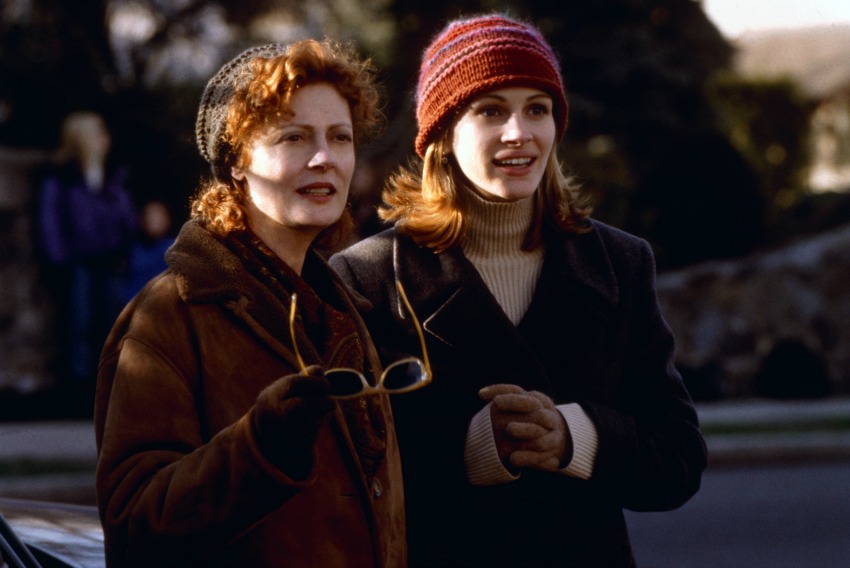 Stepmom – 1998
This heartfelt, emotional story follows the fierce love a devoted mom battling cancer and her rocky relationship with the soon-to-be stepmom to her children. It shows the highs and lows of family and how love helps soothe the tough stuff in life. Light-hearted and memorable scenes balance out the difficult subject matters. Keep a box of tissues handy, you'll need it!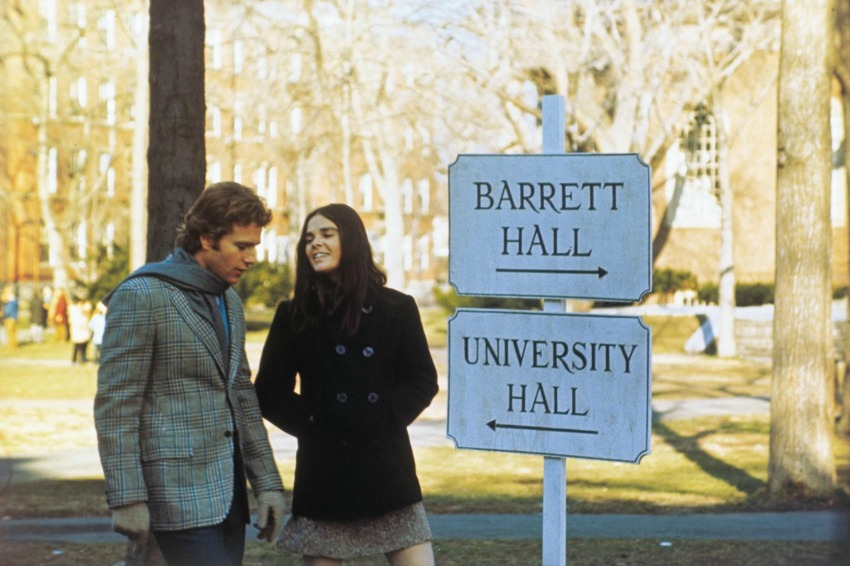 Love Story – 1970
The epic love story of Jenny and Oliver is a must-watch, as heart breaking as it might be. In this tale, we follow the journey of them falling in love and beginning to build a life together, but soon you come to learn Jenny has a terminal illness. If you haven't already seen this movie, I must tell you, it's pretty sad. It's slow-moving and the foreshadowing of what will come is ever present, but all the same, there are so many beautiful moments shared together and it truly is a testament to the worth of the sacrifices we make for the people we love.
Memorable line: "Love means never having to say your sorry."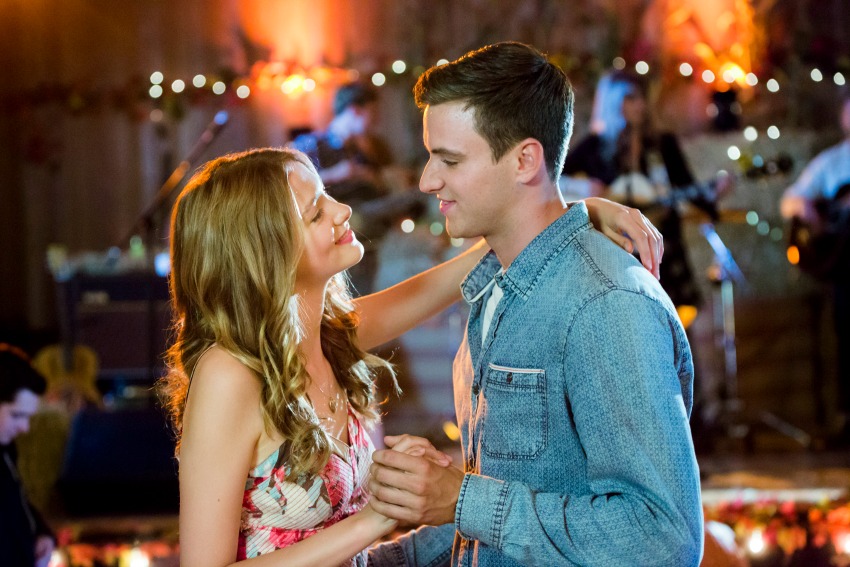 Autumn Dreams – 2015
Hallmark isn't just for birthday cards my friends, they also create super (somewhat cheesy) romantic films, and sometimes – especially on a really damp chilly day this is just what you need!   There aren't too many twists and turns in this film, it's light-hearted and easy going, with few cute fall scenes scattered throughout.
So get cozy and check out one of my favourite fall movies this season! And if I forgot one of your favourite films to watch this time of year please share it in the comments below, I'm always looking for great recommendations.
PIN THIS LIST!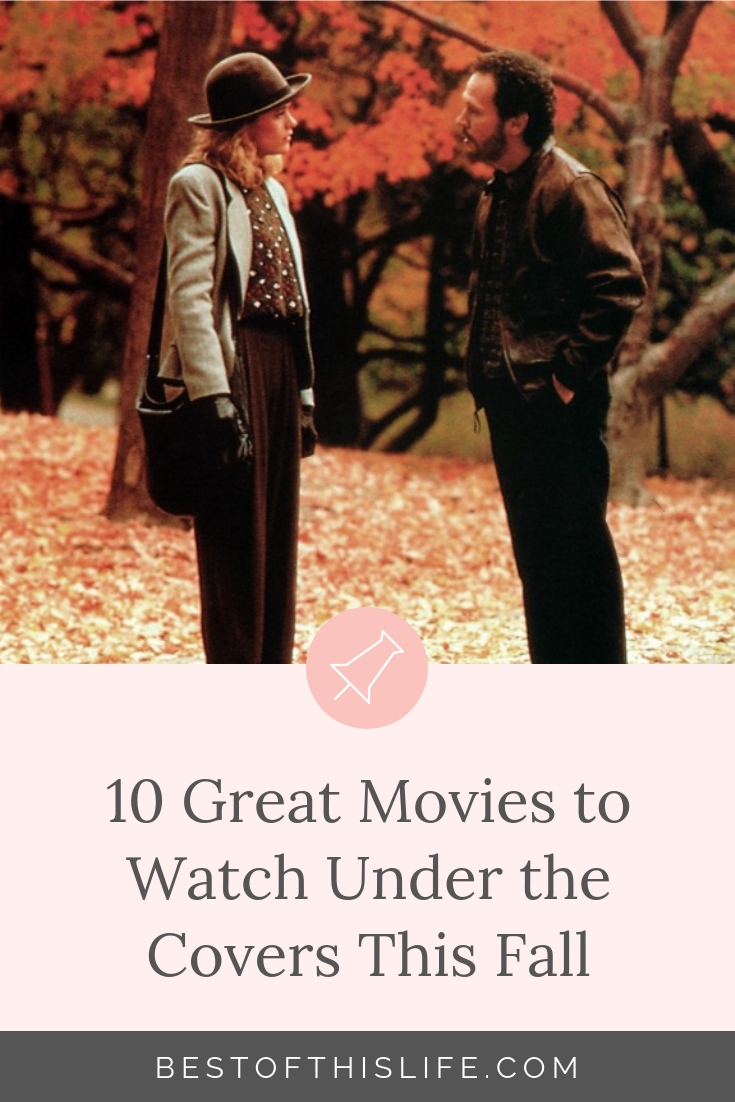 Latest posts by Emily Smith
(see all)