5 Simple & Healthy Ways To Cook With Potatoes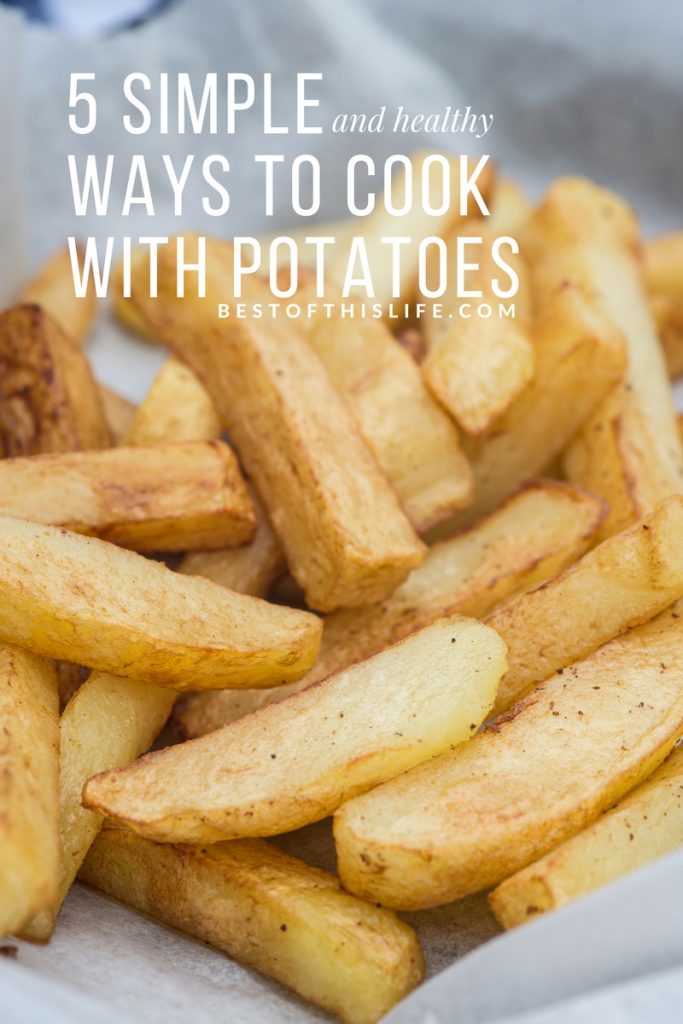 Potatoes have been a staple in the human diet forever—they're hearty, inexpensive, and can be used in hundreds of ways. Lately, potatoes have gotten a bit of a negative connotation for their popular usage at fast food restaurants, as greasy, high-calorie chips, or as baked potatoes loaded with unhealthy toppings. The potato itself is not the culprit, however; they're actually very healthy! With more potassium than a banana in a medium-sized potato, these veggies also have off-the-charts levels of vitamin B-6, which helps to protect the cardiovascular system and also promotes healthy brain stem and nervous system activity. I always like to know what's in my food down to the smallest ingredient, so at-home cooking with potatoes is the way to incorporate them into my family's diet in a healthful, delicious way. Let's explore five of the recipes I regularly make when we're craving a starchy, comforting dish:
1. The Best of This Life's Provencal Potatoes
Garlic, onion, olive oil, and fresh herbs like rosemary and thyme turn these baked potatoes into a glorious side dish that would accompany roasted chicken or fish perfectly.
2. Brooklyn Farm Girl's Creamy Garlic Dairy-Free Mashed Potatoes
This recipe uses only six ingredients, but they're so good you'll never miss the dairy! Chicken broth, garlic, and olive oil give these Yukon mashed potatoes a creamy texture and flavorful punch (you can substitute vegetable broth if desired for a vegan option).
3. Oh She Glow's Vegan Shepherd's Pie with Vegan Gravy
Use a food processor to make the chopping go faster, and dig into this meal on a cooler night (maybe during a rainstorm!) when you're craving something homey.
4. Serious Eats' Crispy Home Fries with Red Onions and Roasted Poblano Pepper
The poblano pepper is optional—the rest of this divine potato dish is not. Fingerling potatoes, red onions, and fresh thyme make this the perfect breakfast accompaniment to eggs or pancakes.
5. Naïve Cook Cooks' Healthy Baked Potato Skins
These potato skins seem like they're far from guilt-free—but their avocado, potato, lime juice, and cilantro insides say otherwise!
Do you have a healthy potato recipe that I should know about? Leave a comment with a link or the details, and be sure to let me know if you try any of my suggestions.
THE BEST OF THIS LIFE: ESTABLISHED IN 2011 AND HELPING READERS LIVE THEIR HEALTHIEST, HAPPIEST, BEST LIFE SINCE!
Latest posts by Emily Smith
(see all)