9 Reasons Autumn Is the Perfect Time to Visit Niagara Falls
This post is sponsored by Country Inn & Suites by Radisson.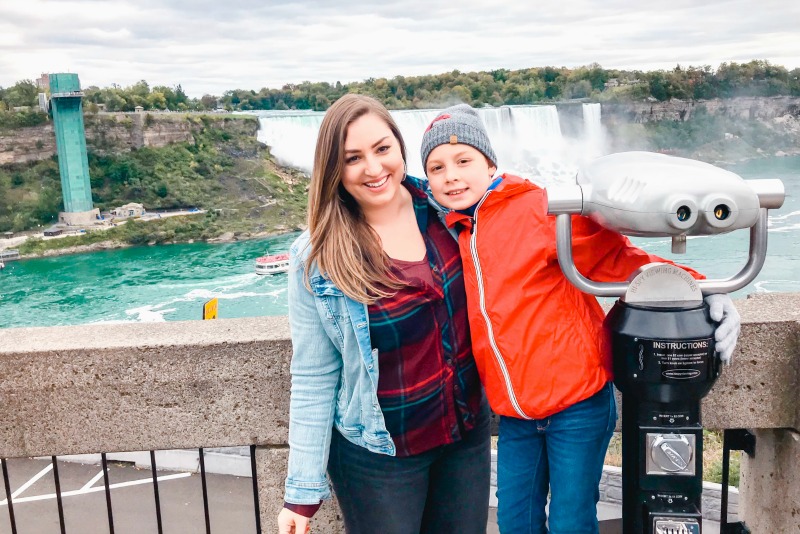 Recently, my family and I travelled to Niagara Falls for a little fall getaway. We drove from Ottawa to Niagara and made a fun road trip out of it! I hadn't visited the falls since I was a kid, so I was really excited to go back and take my family with me.
We had a whole weekend planned and couldn't wait to dive into all the activities.
We heard through friends that fall is one of the best times to visit Niagara Falls, for so many reasons including the weather is more comfortable than in the summer, autumn colours are in full swing, and there are fewer lineups!
During our trip, we took in the beauty of the majestic falls from so many angles. We observed them from the walkway in the park, we took an exciting boat cruise with Hornblower Cruises and flew up high in an exhilarating helicopter tour with Niagara Helicopters.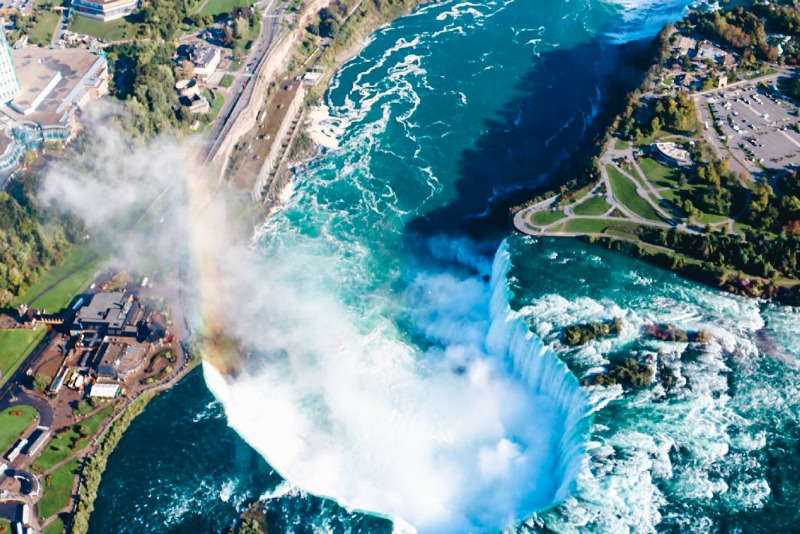 We had a blast at Clifton Hill, the amusement area, where we rode the Niagara SkyWheel, played glow in the dark mini golf at Wizards Golf, raced in go-karts on the Niagara Speedway, and indulged with decadent fudge from The Fudge Factory.
We also took a short ride out to Peller Estates Winery, where we tasted some delicious wine, explored the grounds, took a tour into the cellar and visited 10 Below, the Icewine Lounge.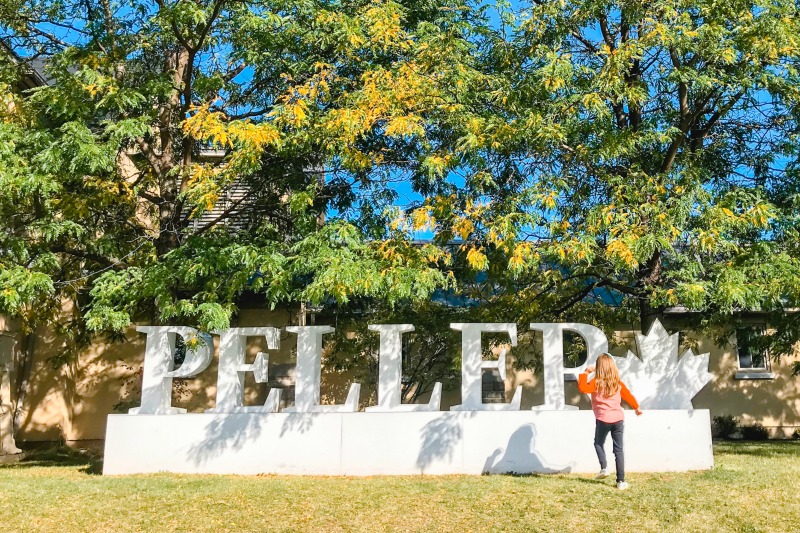 Our Stay at Country Inn & Suites by Radisson
My family and I started each day at the Country Inn & Suites by Radisson, where we enjoyed the hotel's delicious complimentary hot breakfast. My kids especially loved the french toast!
We were always happy to arrive back at our home away from home after our fun-filled days. The employees greeted us with smiles and warm welcomes when we entered the lobby.
Our rooms were spacious, yet made cozy with extra blankets, a bar area (which had a microwave, so of course, we made popcorn!), and super comfortable beds.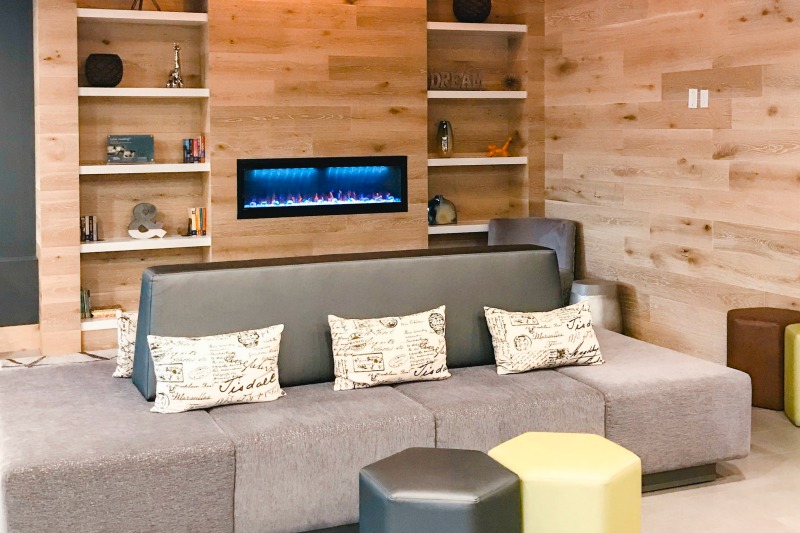 The Country Inn & Suites by Radisson also offers free wi-fi, a lovely swimming pool, and a Read It & Return Lending Library – where you'll find popular books to borrow which you can return on your next stay at any other Country Inn Suites. We loved our stay here and highly recommend it as a family-friendly hotel.
As you can probably tell from my gushing, we had an amazing trip to Niagara Falls and loved visiting during autumn. It was idyllic, to say the least! If you've been thinking of taking a family getaway to Niagara Falls, there's no better time!
Here's Why Autumn in Niagara Falls Is Worth It:
1 // Tapestry of Colours
Autumn is such a beautiful season in of itself, as the colours of the leaves change to fiery oranges, crimson reds, and rusty browns. But Autumn in Niagara Falls is simply spectacular! It truly takes your breath away to see such a symphony of colours across the landscape. The array of colours adds a richness and depth to the scenery, from around the falls to wine country, there are glorious hues as far as the eye can see.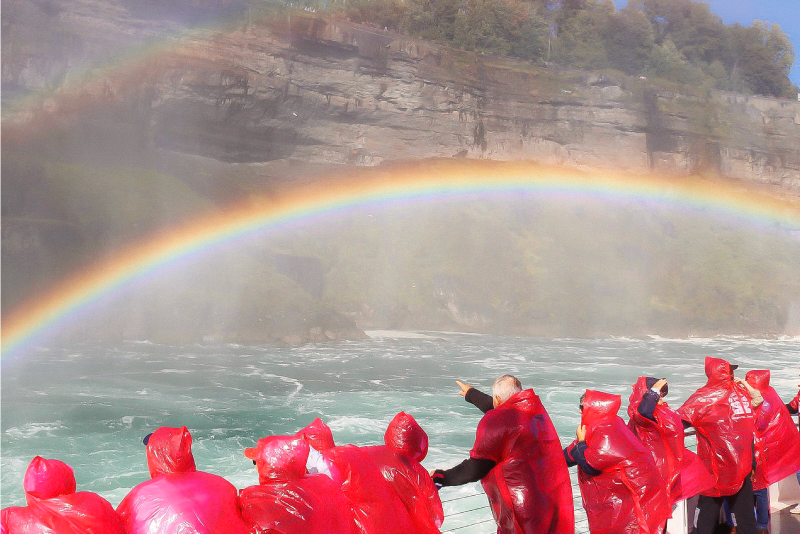 2 // Comfortable Weather
During our trip to Niagara Falls, we experienced beautiful sunny days without the summer heat. We were comfortable in long sleeve shirts with light jackets. Around dusk, a scarf and hat were enough to keep the evening chill at bay. It's not warm and it's not cold, it's just right! Which makes fall a perfect time to enjoy walking around Niagara! For a fall trip, I recommend bringing layers and a rain jacket or windbreaker for rainier days or to put on when you take a boat cruise (full disclosure: you can get pretty wet!).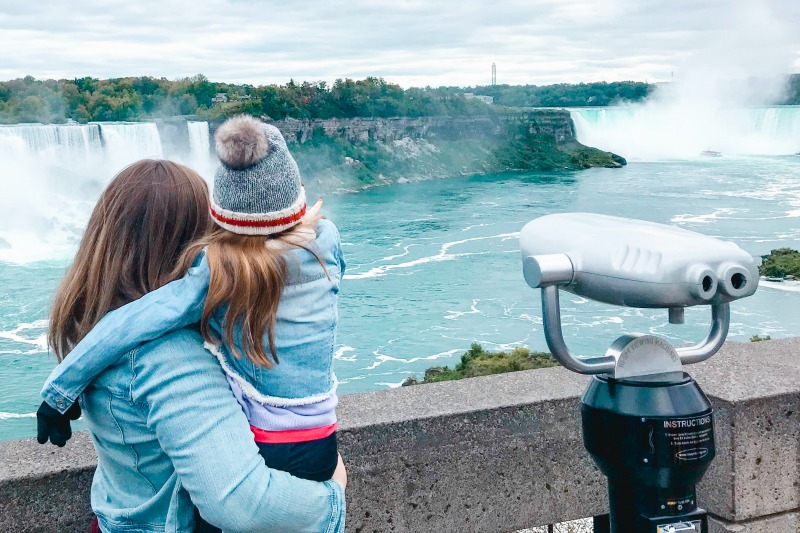 3 // Less Crowds
It's not uncommon for a tourist destination to have crowds during the summer months, and dip down in traffic during the fall and spring. Take advantage of fewer people and shorter lines during this season! While there was still lots of bustle walking around Niagara, it didn't feel crowded and we certainly didn't experience long wait times for any of the attractions.
4 //Off-Season Travel Rates
Visiting Niagara Falls during the fall has many perks, including more affordable travel rates. If you compare the cost of visiting during the summer versus the fall, you'll notice it's cheaper in the fall.
5 //Niagara-on-the-Lake
Wine country in Niagara is beautiful to see during the fall. Everything is rich and bursting with life, not to mention the harvest sunsets are as dreamy as can be. It's an ideal time to visit wineries, discover fall wine pairings, and explore the vineyards (without the hot summer sun beating down on you).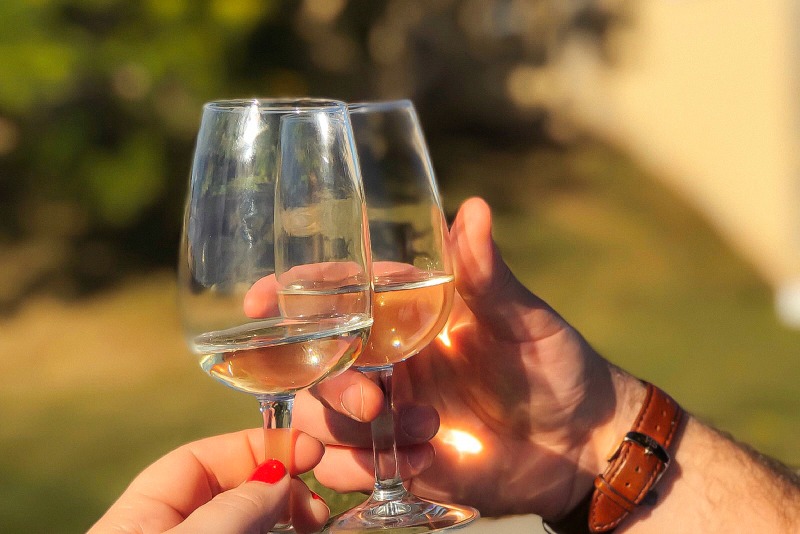 6 // Autumn Harvest
Fall is a bountiful time in Niagara! Whether you visit a local farmer's market or enjoy a locally-sourced meal at one of the region's fine restaurants, you're sure to delight in the taste of autumn in Niagara.
7 // More Availability
If you decide on a last-minute fall getaway to Niagara, chances are you'll be able to book a hotel room, make dinner reservations and schedule a wine tour. Because it's less busy, there is more availability and less risk of missing out.
8 // Better Photo Opportunities
Have you ever tried to get a family picture on vacation and there are just so many people around it seems nearly impossible? Fewer crowds mean better photos! We were able to snap tons of pictures while we were out and about. We even asked a few people to take our picture, which we wouldn't normally do if the vibe wasn't as relaxed or there were too many people around.
9 // Fall Events
I love fall activities and Niagara Falls has tons of them. Niagara Falls State Park is open every day and it's always free to walk around in the park and experience the falls. You can also catch fireworks at 10 p.m on Fridays, Saturdays, Sundays, and holidays until October 14th.
To be perfectly honest, Niagara Falls any time of the year is breathtaking, but as you can see there are lots of reasons to visit during the fall. We enjoyed our autumn trip so much!
Latest posts by Emily Smith
(see all)