A Cozy and Glamorous Blush Outfit for the Holidays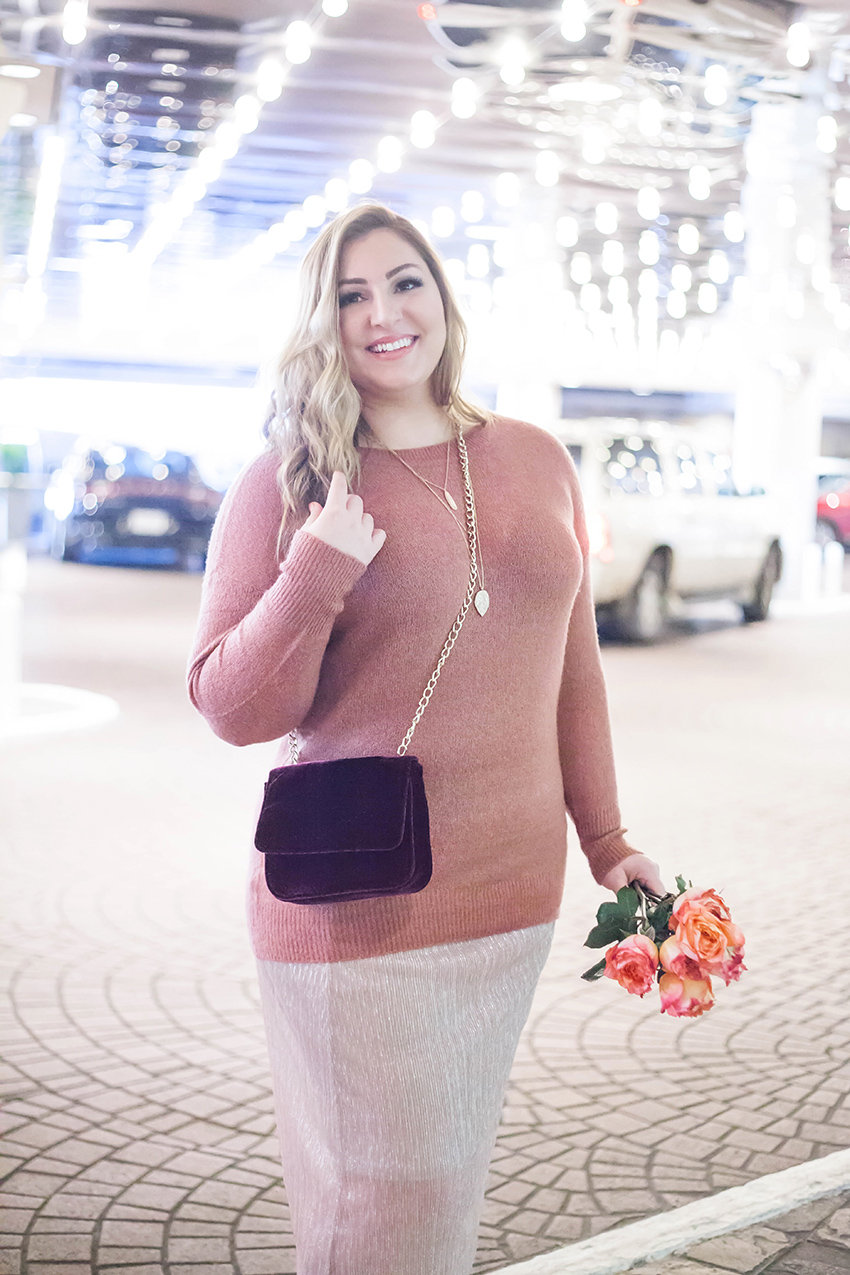 Around this time of year, we all have our Carrie Bradshaw moment of sifting through holiday party invites and deciding which ones to attend. In Sex and the City the movie, she opted out of all of them (bad case of the blues), but I would make a safe bet that you might be planning on attending at least one or two!
From glamorous cocktail soirées to casual potlucks, the season ahead often marks our calendars with plenty of events. I personally love to get all dressed up in holiday wear and enjoy all the fun festivities, but it must be said that often times special occasion dresses leave me feeling a bit chilly and constantly reaching for my coverup. Am I the only one?
Besides the standby options of boleros and shawls, I've got another solution for you today: dressing up a cozy sweater!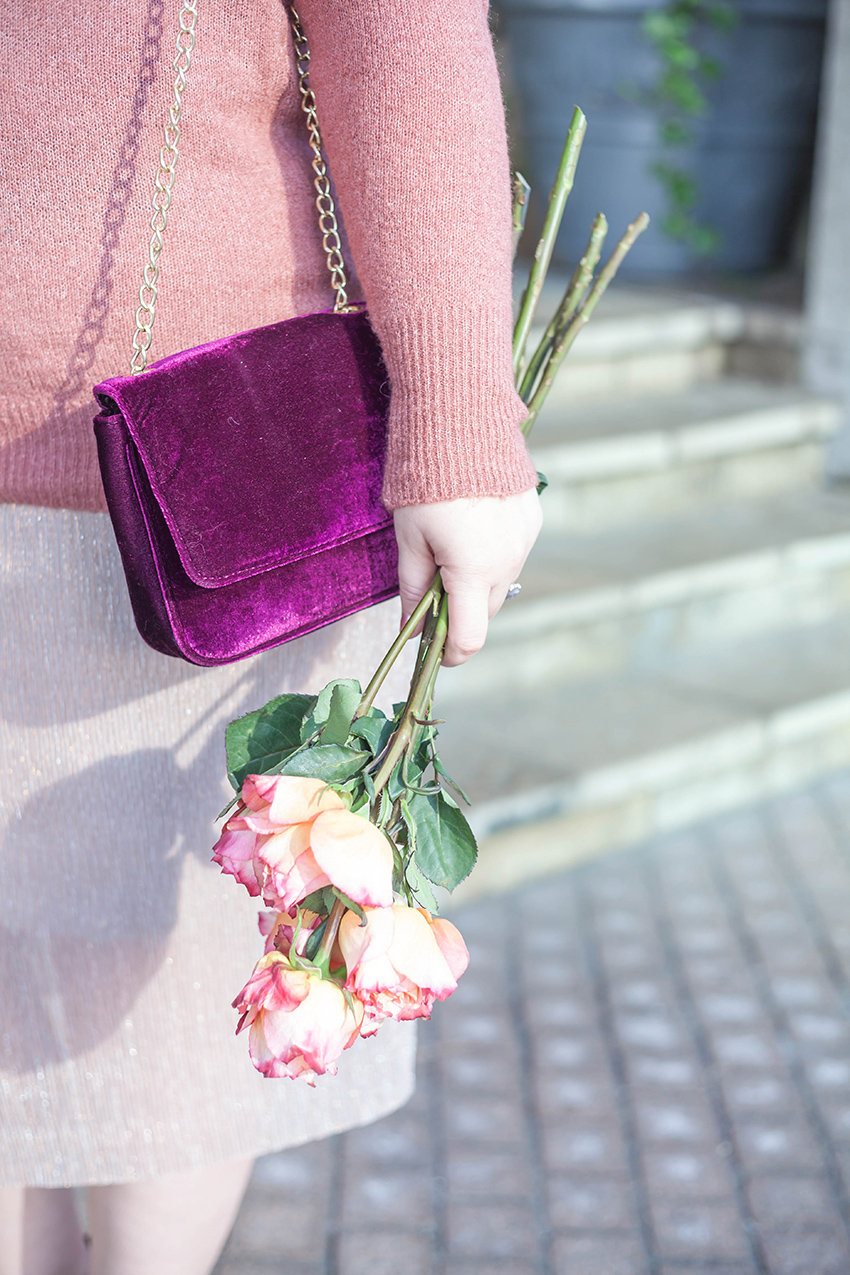 I'm showing you how to put together a beautiful holiday look where you can get away with feeling comfortable while still feeling glam. You'll want to start with any super soft, slightly sheer, and ultra feminine hued sweater and pair it with a shimmery skirt, fabulous heels and an evening purse – voila! Just like that, you've got yourself a gorgeous holiday look that you'll feel perfectly cozy in all night long. What do you think?
Now for extra sparkle and drama, don't be afraid to take your accessories up a notch with layers of glimmering gold necklaces and sparkling diamond earrings. You can even add a broach to your overcoat or a hair pin to your done up locks for more glimmer. It is the holidays after all!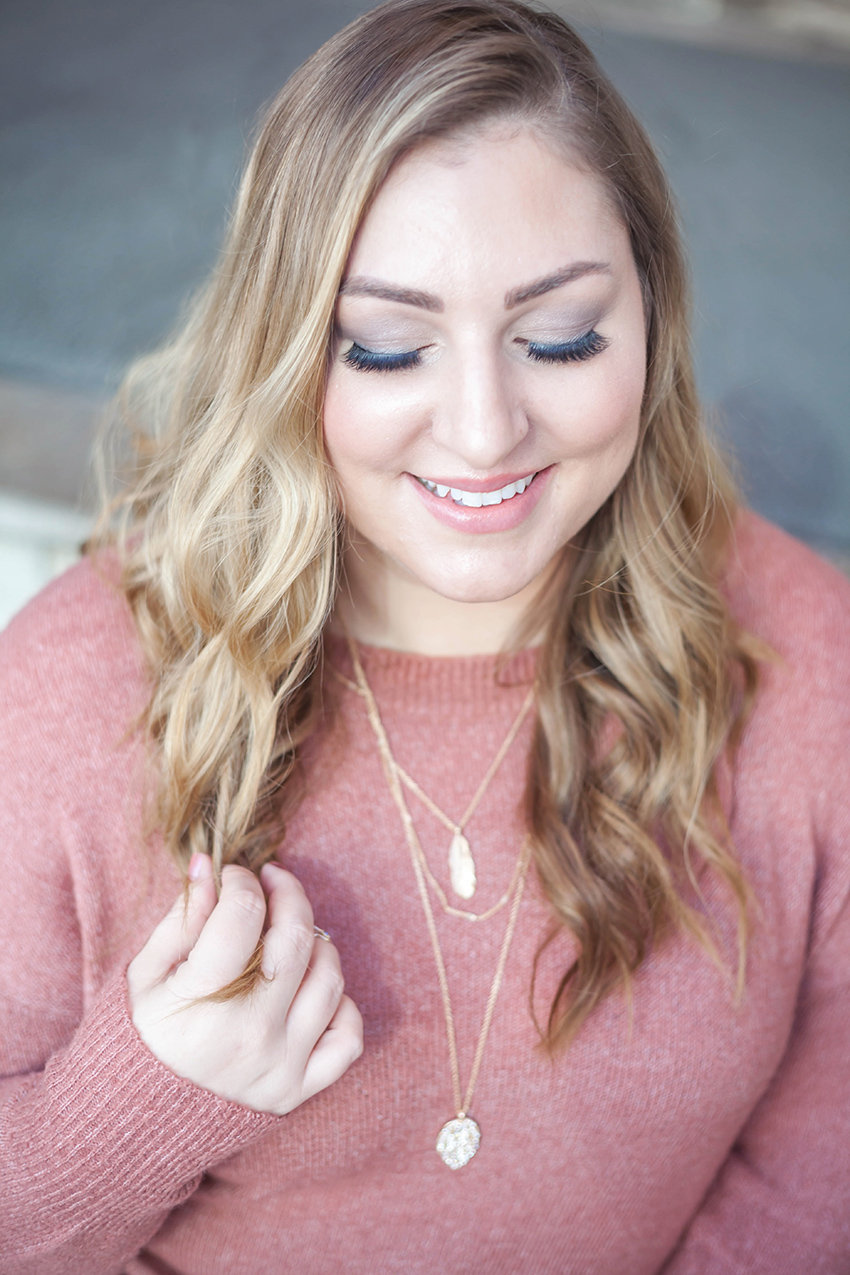 To complement this warm look, I kept my makeup soft – using slate grey and bronze eyeshadows to create a light smokey eye, cotton candy blush and gold rose highlighter, and for a touch of extra drama, I applied a pair of glam lashes to complete my makeup.
This outfit hits all the right notes for me and it's perfect whether I'm sipping a gingerbread martini or hitting up the dance floor to "Santa, baby".
I say, yes way rosé!
xx,
Emily
---
Photos by Gooseberry Studios.
Latest posts by Emily Smith
(see all)