Beauty Buzz: Nano Needling by Aya Beauty Studio in Ottawa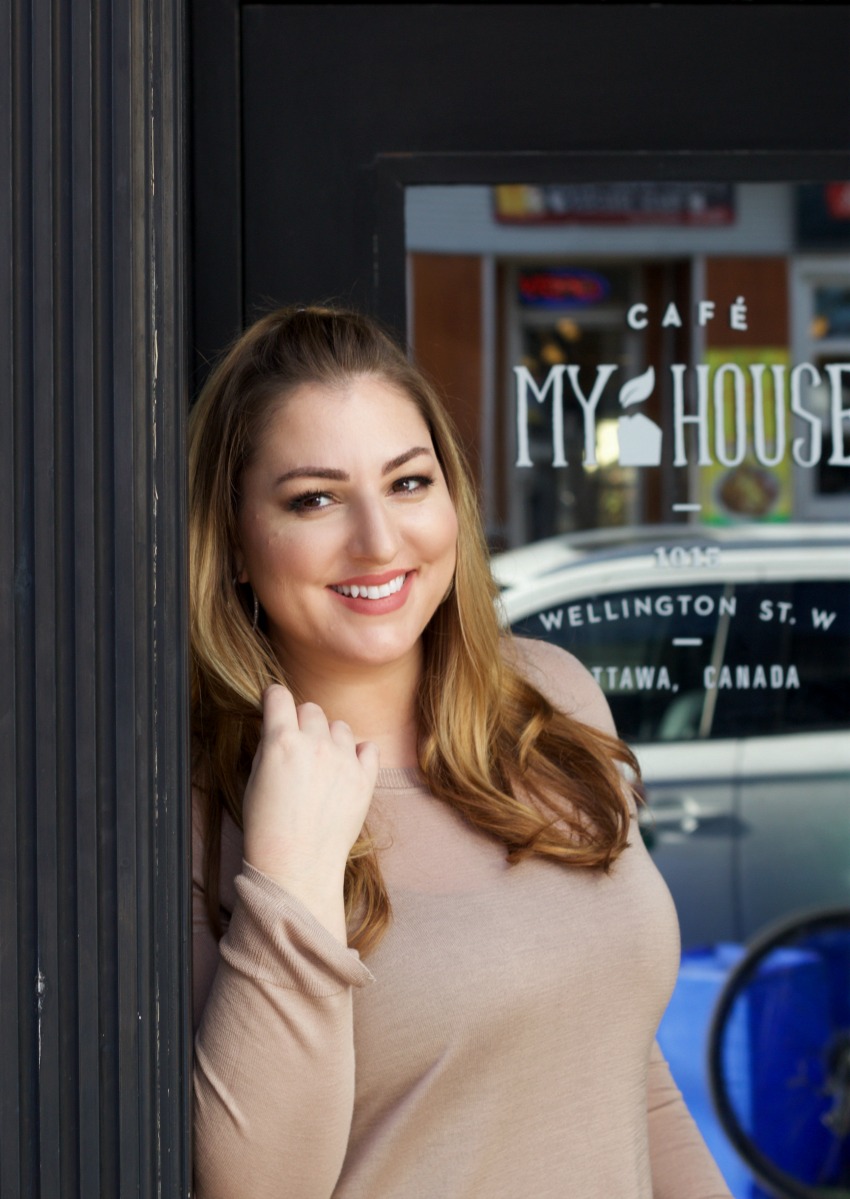 You may be asking yourself, "What in the world is nano needling?" and I get it, because that was me a few weeks ago. I had heard of microblading, but wasn't yet familiar with the term nano needling.
Microblading is a permanent makeup technique which involves drawing individual, crisp hair strokes than can be very natural looking, using fine deposits of cosmetic tattoo pigments.
Similar to microblading, nano needling creates clean, realistic hair strokes following your brow's natural look, however, the two procedures are different. For nano needling, the treatments are performed using a vibrating machine and a small, hand-held needle that deposits pigment beneath the skin's surface. On the other hand, microblading is a manual procedure where the artist will manually apply pressure to implant the pigment.
It has been said that nano needling allows pigment to be more evenly deposited into the skin, and the strokes have a better rate of staying crisp for a longer duration of time.
My eyebrows have always been a bit on the wild side. They are naturally unruly and thicker at the beginning and thinning out at the outer corners. Because of the thinner ends, when I get my eyebrows shaped – either waxed or threaded – they often end up thinner than I would like, because the artist is trying to balance out the look of the brow with the fact that the ends are thinner. Then, to compensate, I still have to fill them in with brow liner or powder. On top of that, between shapings, I have one brow that is naturally higher than the other. I mean, seriously, could they just cooperate!
So when the brow Queen of Ottawa (and beyond!), reached out to me to ask if I wanted to experience nano needling, I was in. Even though the thought of having permanent makeup terrified me, the thought of waking up to balanced, filled out brows every morning was all the motivation I needed.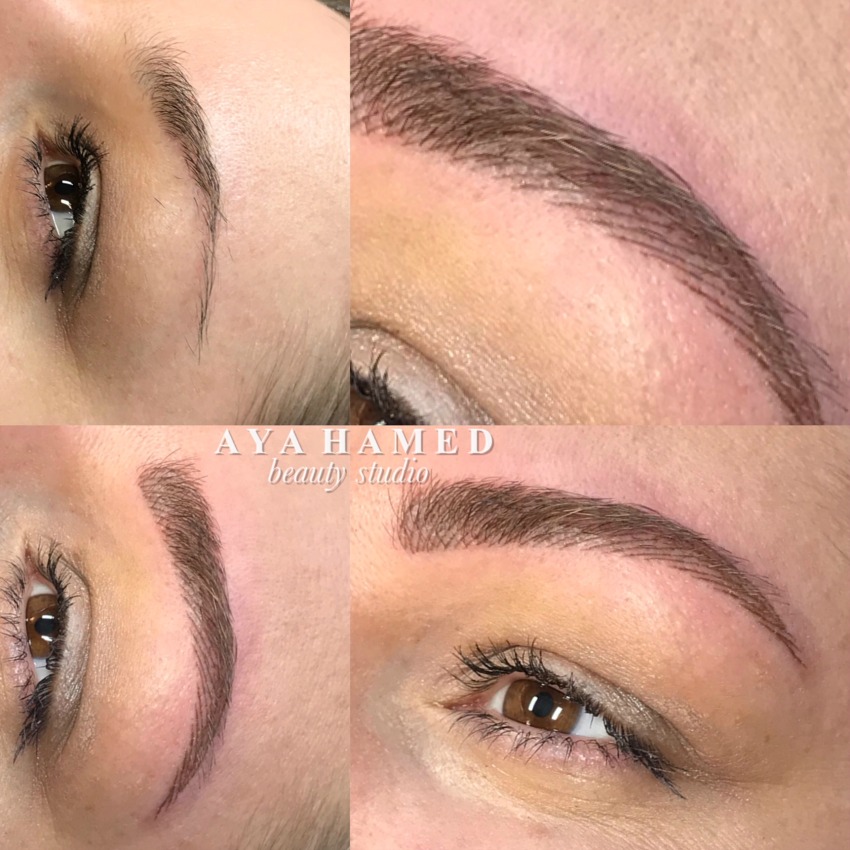 On a sunny fall afternoon, I drove out to Aya's home studio. Before I give you all the details about the procedure, let me start by telling you how warm and inviting Aya is. She's a sweetheart and made me feel comfortable from the get go. I felt at ease and knew I was in good, confident hands.
To begin, she studied my brows. Then, she waxed them for a clean shape to work with. Next, she measured and planned the new shape of my brows, taking into consideration the position of my eyes, width of my face, and overall appearance and aesthetics. She makes it well known that the brows she designs aren't a "one size fits all" – there is an artistry and an eye that goes it to creating a natural, optimal shape.
Once the the shape was outlined, Aya matched and selected the perfect pigment for my eyebrows and skin tone. She placed a few colour options on my forehead to get the ideal colour.
And after that was all said and done, it was time to begin nano needling! Aya explained to me how the needle would feel and that we would try a few strokes to see how I would tolerate the sensation. For some clients, it's completely bearable and for others, they find it intolerable. To that effect, she does have topical numbing cream available, but prefers not to use it as it requires a firmer application of the needle, since it makes the texture of your skin less receptive.
We began the procedure, and I found the sensation manageable. There were only a few instances, near the arch of my brow, where it really stung and felt like a nerve was being stimulated and it hurt for 30 seconds. The good news, every time she lift the needle off, the pain was gone immediately.
The whole procedure, including consultation, waxing, preparation and needling took around 2 hours.
When the nano needling was complete, Aya handed me a mirror to see my new eyebrows. I was completely amazed! They fit my face perfectly, had a gorgeous colour to them (incredibly natural), and looked flawless. I had some redness around the needled strokes and surrounding brow, but not nearly as much as I thought I would. To sooze the redness, Aya applied coconut oil and supplied me with an at-home kit to do the same several times a day.
To take care of my healing brows, I avoided all cleaners, and washed only with water using a damp face cloth, avoiding my eyebrows. To remove eye makeup, I used eye makeup remover pads. I applied coconut oil 3-4 times a day on my eyebrows to keep them soothed and moisturized. As the nano needling heals, the pigmented hair strokes for a small scab. It's important not to pick or itch at the scab as to not lift out the pigment while it settles, so applying coconut oil to stop the irritation of a dry scab is crucial. I was so tempted to scratch many times, and I would just run to get my coconut oil and rub it in to relieve the sensation.
It's been two weeks since the procedure and my eyebrows are healing very nicely. The pigment has settled and is less intense than the first few days, which makes the fullness of my brows very natural. I've had dozens of messages about nano needling, as many of you watched my IG stories sharing my experience and I've received nothing my compliments on the look of them.
There are so many benefits to having your brows nano needled with Aya. Here are a just a few:
I love waking up and having gorgeous brows
They are incredibly low-maintenance. Because of their clear shape, it's easy to pluck stray hairs and for a proper cleaning up, I'll check back in with Aya.
When I do my makeup, I don't have to worry about my brows.
I don't have brow envy anymore, 'cause mine are awesome.
Aya gave me a shape that is unique and flattering to my face.
To maintain nano-needled brows, there is a 4 week visit after the initial procedure to check how it's healed and make any necessary adjustments. Over the time, the hair strokes will subtly blur and eventually fade, at which time you would need another procedure. Usually the time frame is about 12 months.
My experience with Aya and nano needling has been nothing but wonderful! I'm so happy I took the plunge and am thrilled with the results. Aya is incredibly knowledgeable and has a natural eye when it comes to beauty. I just love how she made my eyebrows look!
To learn more about nano needling and see before and afters, visit Aya's instagram page @ayabeautystudio and to book a consultation and brow design with Aya you can connect with her by phone at 613-884-2322 or my email at beautybyaya@hotmail.com
---
Disclaimer: This piece is written in partnership with Aya Beauty Studio – As always, my experience and opinions are honest and personal. As this is my personal account and experience, I do not take responsibility for any other individuals personal decision to receive nano needling and their personal experience. You should consult your physician or other health care professional before any procedure to determine if it is right for your needs. 
Latest posts by Emily Smith
(see all)