The Benefits of Stretching and Doing Yoga for Kids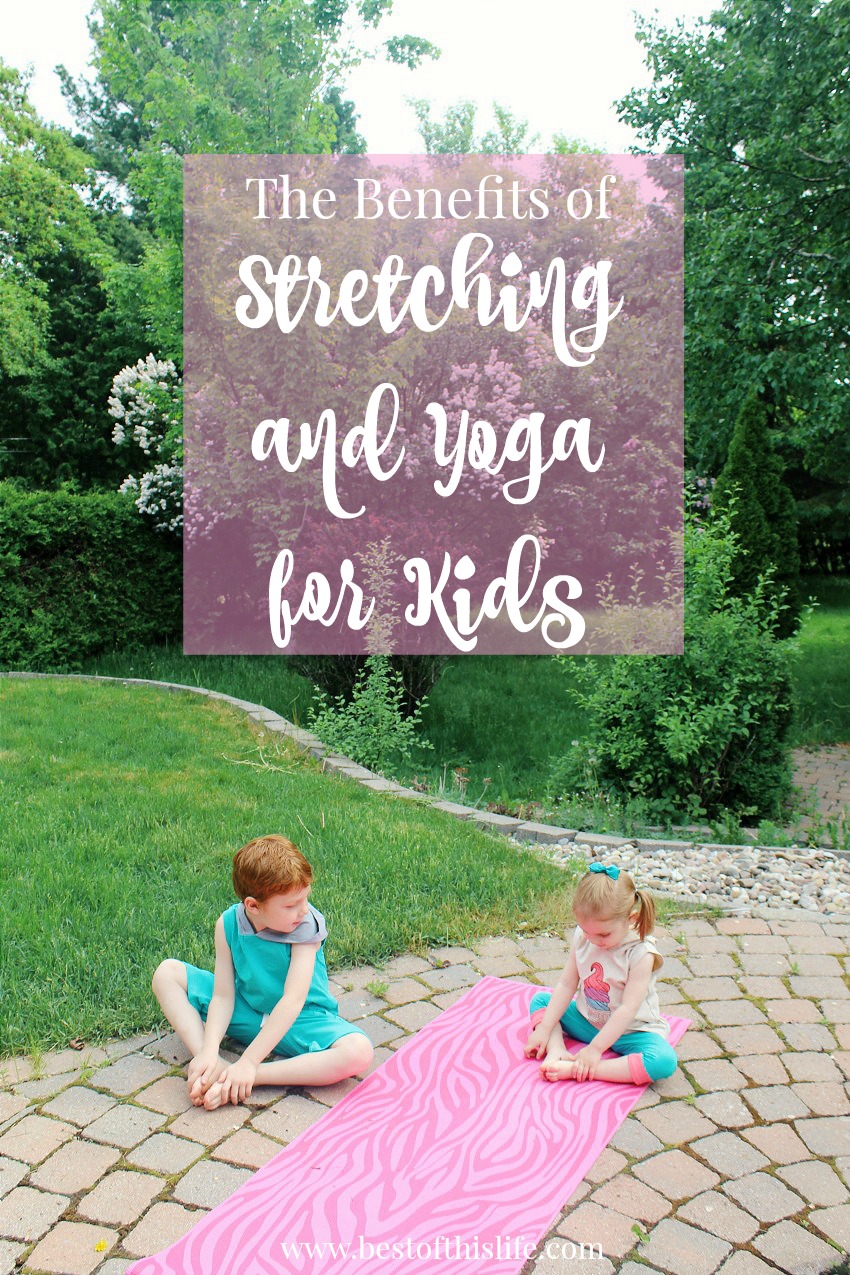 Although stretching and yoga have been used for thousands of years as tools to build strength, aid in relaxation, and increase heartrate, it seems that for the most part (in Canada), neither activity has necessarily been associated with children's health and wellness in prior years. Thankfully, things are changing as more research shows that kids greatly benefit from specialized stretching poses. Yoga is a great tool for building physical strength and endurance in your kids, as well as helping them work on their concentration, increase self- and body-awareness, and to build an inner strength and confidence.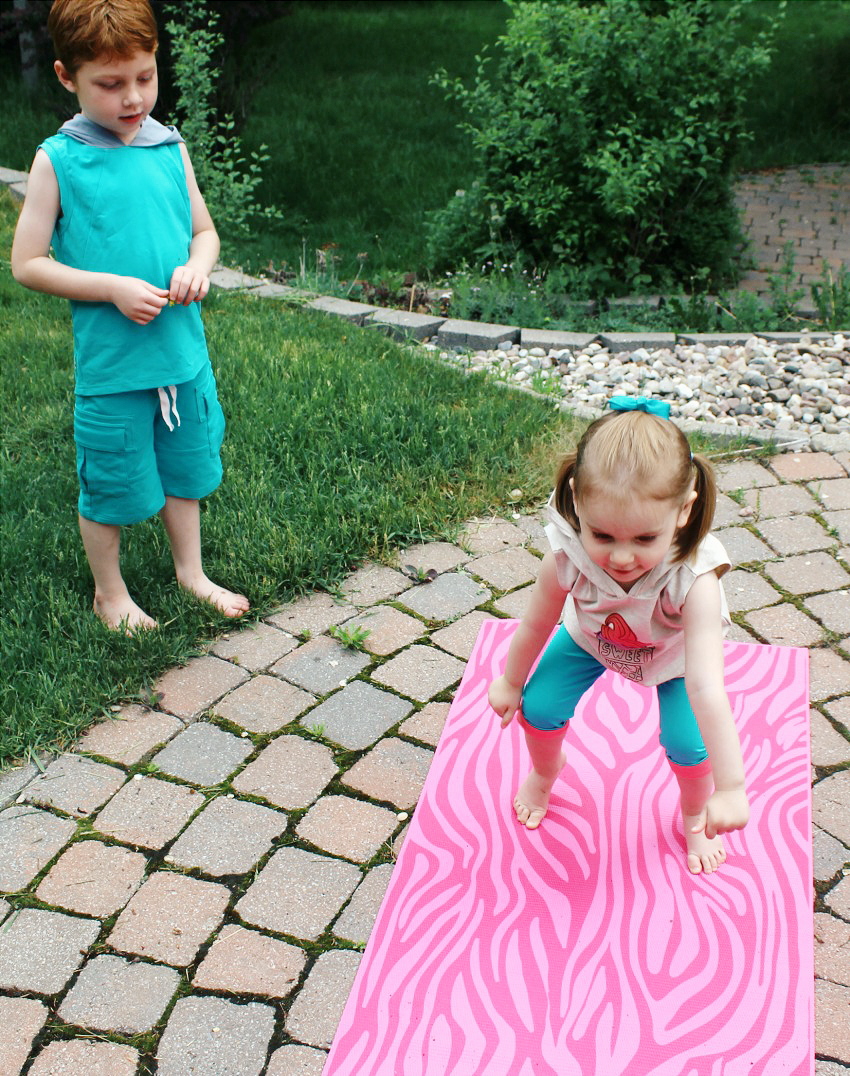 It's important to be aware of the differences that kids' stretching and yoga will have in comparison to adult yoga; mainly that children have a shorter attention span and really enjoy playtime and socialization throughout the activity—all of which is perfectly fine! Yoga and stretching for kids are malleable, transformable activities, and brands like Gaiam offer a variety of tools to ensure that your child's yoga experience is enjoyable.
One of my favorite offerings from Gaiam is their Yoga For Kids: Dino-Mite Adventure DVD, which travels "back in time" to the days of dinosaurs while teaching three exciting yoga practices tailored especially for kids aged five and up. This DVD is educational, fun, and is a great way to instill your little ones with the importance and useful tools offered by yoga at a young age. Here at our house, my two-and-a-half-year-old daughter and five-year-old son love the Gaiam DVD, and we pop it into the player regularly and do the poses as a part of our regular routine. We also like their Yoga for Kids: Outer Space Blastoff DVD – which takes you on a galactic adventure!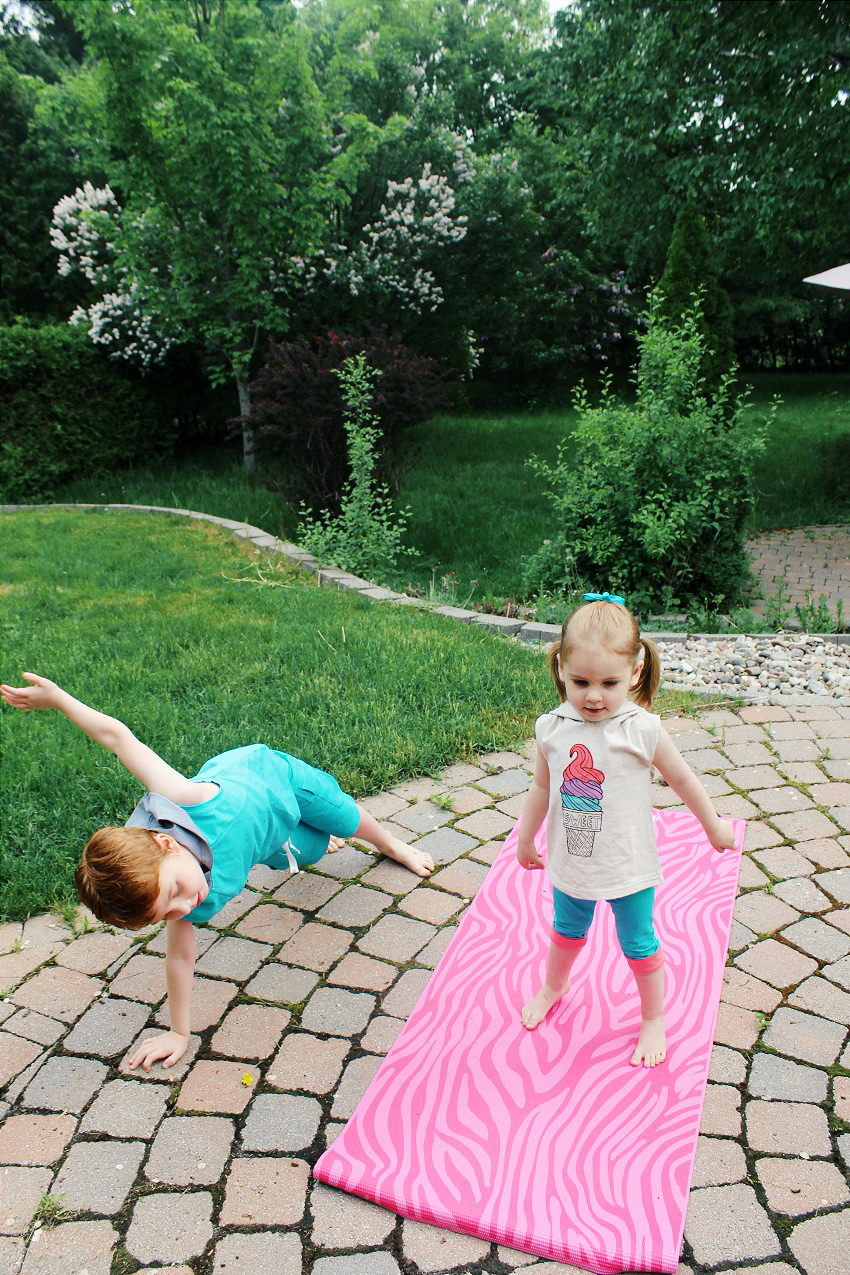 Gaiam also stocks innovative items like their Gaiam Kids Printed Yoga Mat, a three-millimeter-thick mat sized especially for kids aged five to eight. Available in whimsical colors like Pink Zebra and Green Camo, these lightweight mats are ideal for transport, are extremely easy to clean, and are completely latex-free.
With so many options to enable your kids' stretching and yoga practice to be exciting, informative, and beneficial, I encourage every parent to get a couple yoga mats, some informative, kid-friendly DVDs, and get "yoga-ing!"
The Best of This Life is passionate about helping you and your family live the best life possible, and kid-tailored yoga and stretching are two easy and effective ways to do that!
Latest posts by Emily Smith
(see all)