10 Classic Movies To Watch Before The End Of Summer
Whether you're pulling into a drive-in, cuddling up at home on your couch, or set up with a bucket of buttery popcorn in front of the big screen, there's just something about movies and summer that go together!
And I'm not just talking about some of the greatest blockbusters of all time or the latest box office hit – sometimes there's nothing like a classic summer-themed flick to watch when you need a break from the heat or an activity to do during a summer rain shower.
In fact, I've got the perfect equation for you: freshly popped popcorn, an ice cold soda (make it a bottled one for that extra classic feel!), and a few good old movies. And just like that, you can create the best vibe to chill out during the dog days of summer.
I'm sure everybody has a favourite movie that just says "yeah it's summertime friends, and I'm loving life". I wonder if yours in on my list? Just a splash of nostalgia with a well-loved movie and some snacks is all it takes to whip up a perfect summertime combo, isn't it!
While you're thinking back on some of your own summer movie favourite let me share some of the classic(ish) summer movies I love!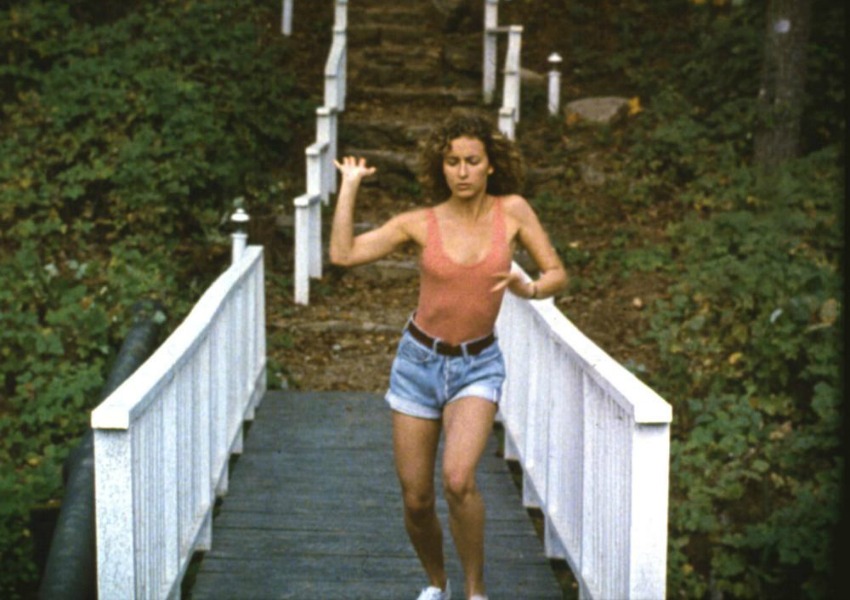 Dirty Dancing – 1995
You knew this would be on the list – you had to! It's definitely a classic and a perfect summer time movie – from the music and dancing to the romance and drama, it's got a bit of everything, including steamy summer nights. And, one of everyone's favourite lines of all time, "Nobody puts baby in a corner".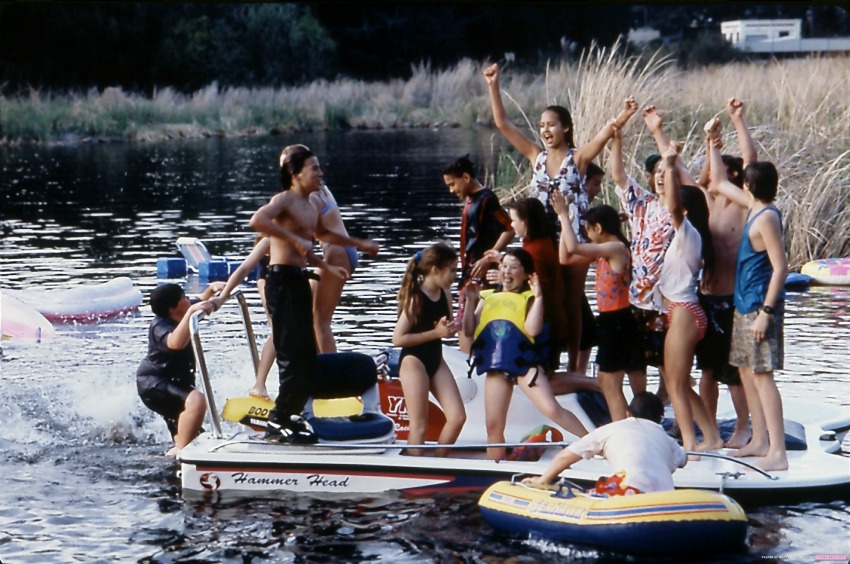 Camp Nowhere – 1994
I was 10 years old when this movie came out and I totally remember the hype! Anyone else have a major crush on Andrew Keegan? No, just me – mmmkay. Summer camp without supervision, need I say more! This movie brings back so many camp memories.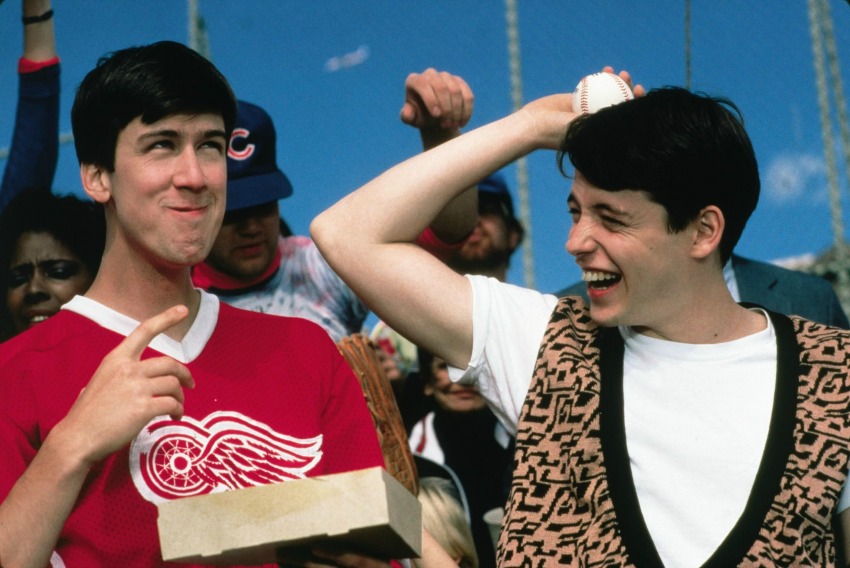 Ferris Bueller's Day Off – 1986
If there's ever been a movie that makes you want to play hooky, this is it. So why not do just that! Take an afternoon off and spend it living vicariously through Ferris and his friends. And if you're visiting Chicago this summer, have your own Ferris Bueller adventure! Memorable quote, "Life moves pretty fast. If you don't stop and look around once in a while, you could miss it".
Gidget -1959
Sunny California, surfing, beach dancing, a boy nicknamed "Moondoggie"…need I say more? Gidget is super adorable and fun to watch in this golden oldies film.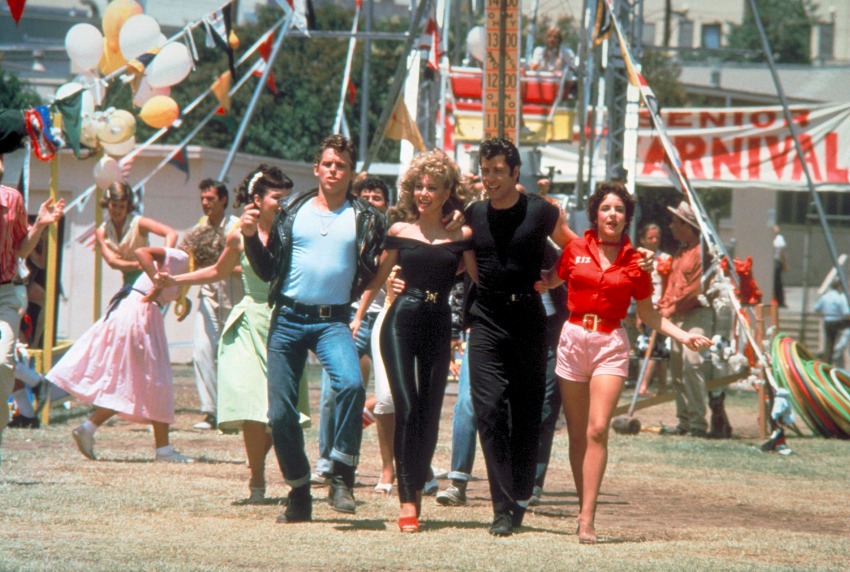 Grease – 1978
Grease, obviously. Basically, you'll be shoo-bop sha wadda wadda yippity boom de boom-ing the whole way through this movie, from major feels to singing along! It's such a feel good movie with so many great scenes, it's hard to pick a favourite. One thing's for sure, you'll be humming the soundtrack for the rest of the week.
We'll always be together
Wha oooh, yeah!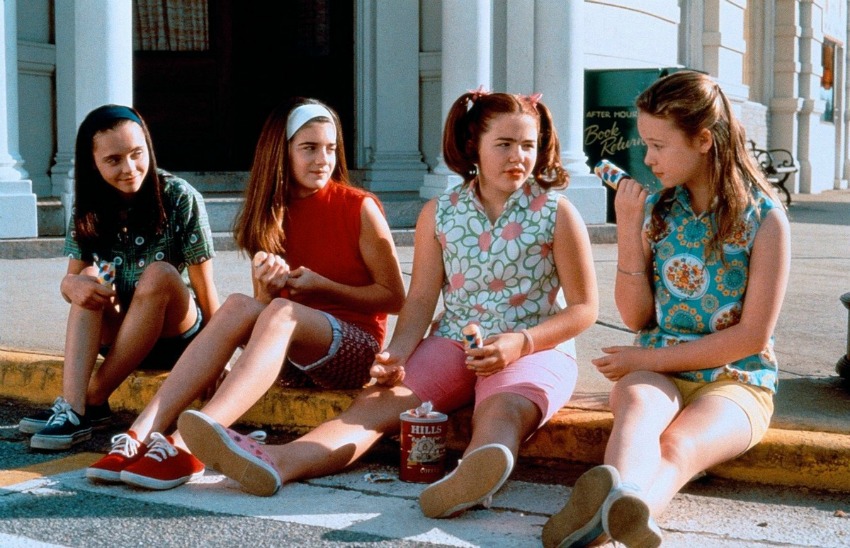 Now and Then – 1995
The unforgettable summer of 1970. This coming of age film features four besties, a tree house, and a summer of adventures. I was a pre-teen when this movie came out so I watched it at literally the perfect time where I didn't judge it harshly for its shortcomings – I saw it through the eyes of a kid on the verge of teenagehood. There is so much summer fun packed in the film, just thinking about it makes me want to ride a banana seat bicycle with a melting ice cream cone in my hand.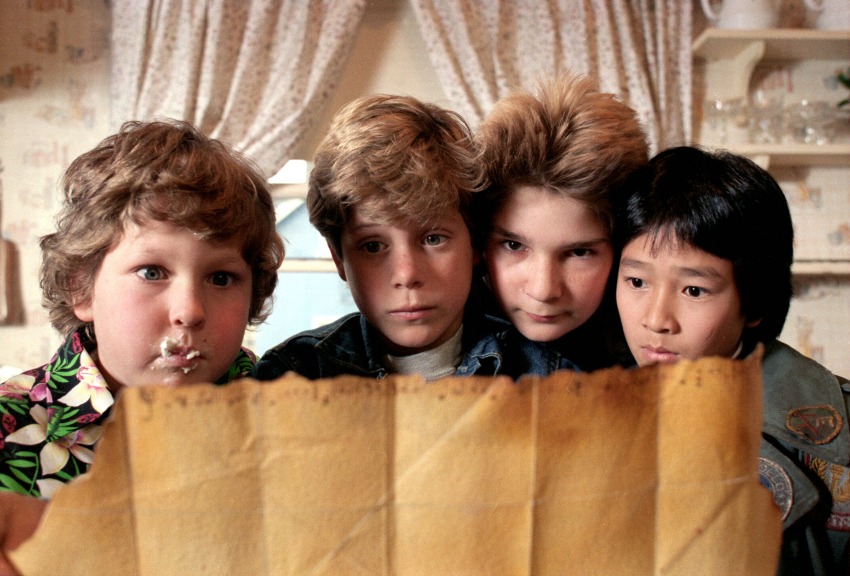 The Goonies – 1985
To be honest, I wasn't a huge fan of The Goonies when I was a kid. It wasn't until I watched it again a few years ago with my husband that I truly appreciated it. The excitement really begins when they discover and old pirate's map in the attic and start they're search for lost treasure! This is a great one to watch as a family.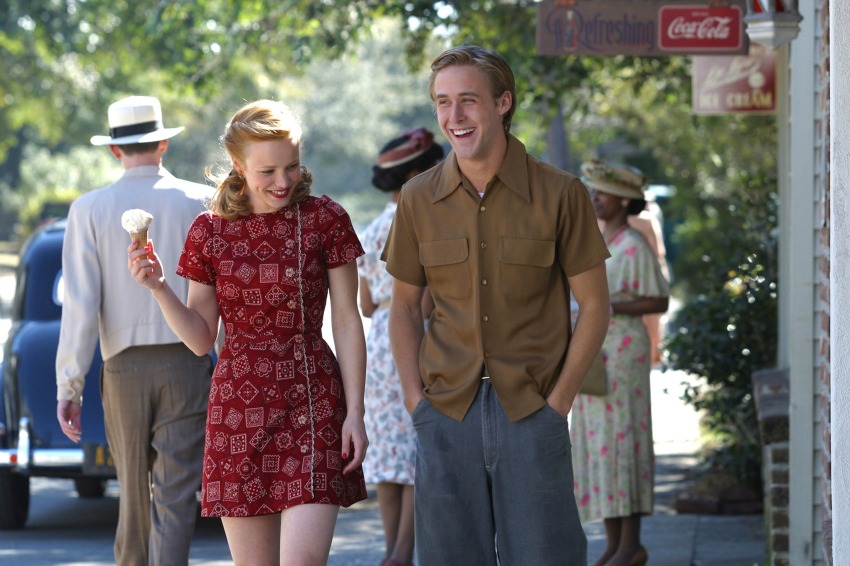 The Notebook – 2004
Only one of my favourite films of all time. Set in 1940s South Carolina, this movie has lots of beautiful summer scenes that make you want to ride a ferris wheel, walk along main street with your boo, and jump in a lake! Or swim in the ocean for that matter, if only to recreate the "If you're a bird, I'm a bird" scene. Am I right?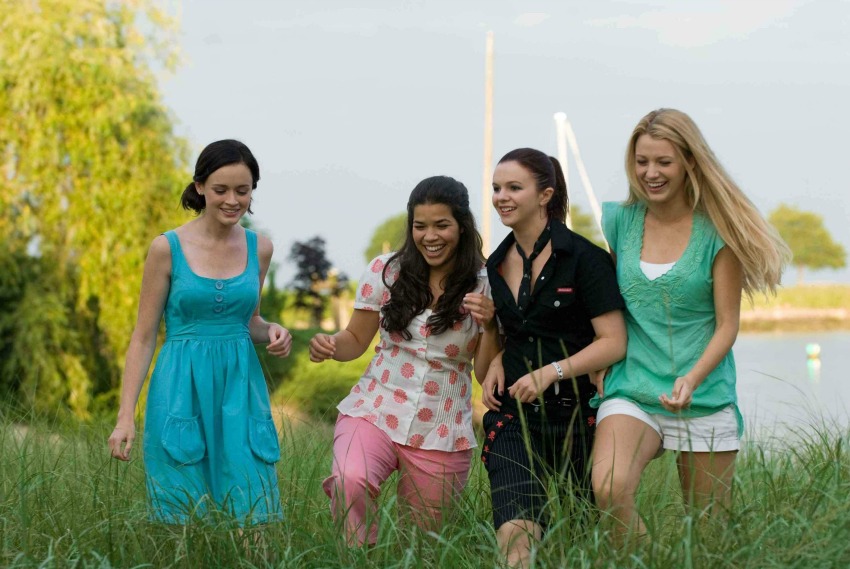 The Sisterhood of The Traveling Pants – 2005
Magical pants that fit four differently shaped women? Yes girl, yes. This movie got it right! Besides the mystifying pair of jeans, these friends are there for each other through thick and thin – and a summer of ups and downs. This is a fun one to watch with girlfriends, or by yourself with a face mask on and a bag of Twizzlers.
The Parent Trap – 1961
If you haven't seen the original parent trap movie, make that a priority! I looooved this movie as a kid and I still do. It's full of clever humour, witty lines, and hilarious scenes. All the camp shenanigans make this movie super summery. Who doesn't like a good camp prank! The two twins were separated at a young age by their divorced parents and end up meeting at summer camp. They are enemies at first until they figure it out. At the end of camp, they decide to switch places and plot to meet their other parent and try to reunite their mom and dad. It's a classic summer movie that's perfect for family movie night!
And there you have it, ten of my favourite classic summer movies. Did I miss any? If you think of others, add them to the list by leaving a comment below.
PIN this post!

Latest posts by Emily Smith
(see all)