Bright and Playful Spring Styles for Kids + $75 Peekaboo Beans Giveaway!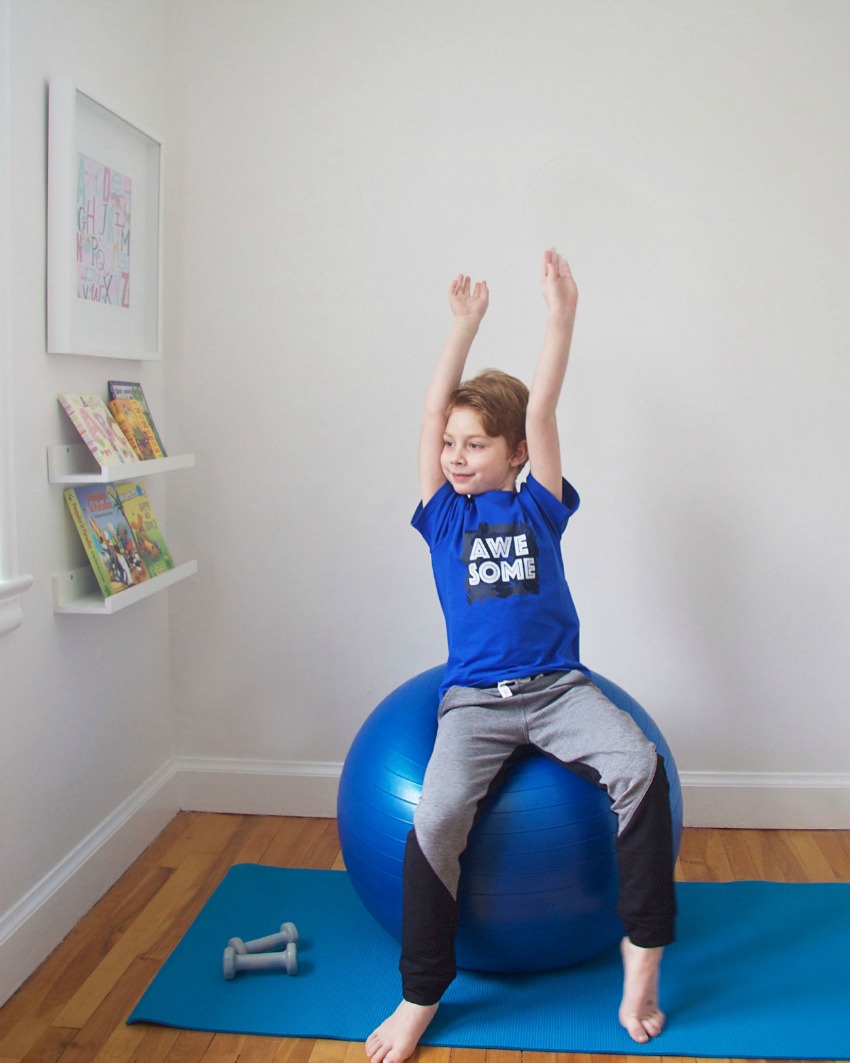 Even though it's currently snowing outside, my heart (and head) have sprung forward to springtime. I look longingly at the trees, waiting for their buds to appear and hope for mighty daffodils to pop their sunshiny-selves through the earth any day now.
With the arrival of spring on the horizon comes an inevitable desire to pack up heavy winter sweaters and lighten up our wardrobes with sprinkles of bright and colourful new pieces. And I'm not just talking about myself – my kiddos are SO ready to switch their bulky coats out for weightless spring jackets and replace their fleece-lined pants with comfortable spring joggers.
Choosing Bright and Playful Kids Clothes for Spring
The great part of shopping for new clothing is the collection comes out before the season changes, which means we get to pick out bright pieces to fill our closets with hope for the warmer weather ahead. My daughter and son chose some adorable, playful and vibrant items from the Spring 2018 Peekaboo Beans catalogue. They both were smitten with the lovely aqua green that was used throughout this season's collection – as was I. Abigail gravitated to the Friendship Tee in both aqua and violet. She now owns the tee in all of the available colours and without a doubt, they are her favourite tops to wear every day. Aiden is really big on graphic tees – he really likes the different designs and sayings, so he was happy to pick out some new ones, including the Awesome Tee.
We also chose some new leggings and joggers that match perfectly with their tops, which makes getting dressed in the morning for school easy as can be.
Along with the new items we ordered, I'm sharing some of my top picks for this spring from PB. That's not to say I wouldn't order the entire collection, hehe, but these pieces stood out for me and my kiddos. Aren't they fun for springtime? I can just see my children splashing around in puddles wearing these bright beans!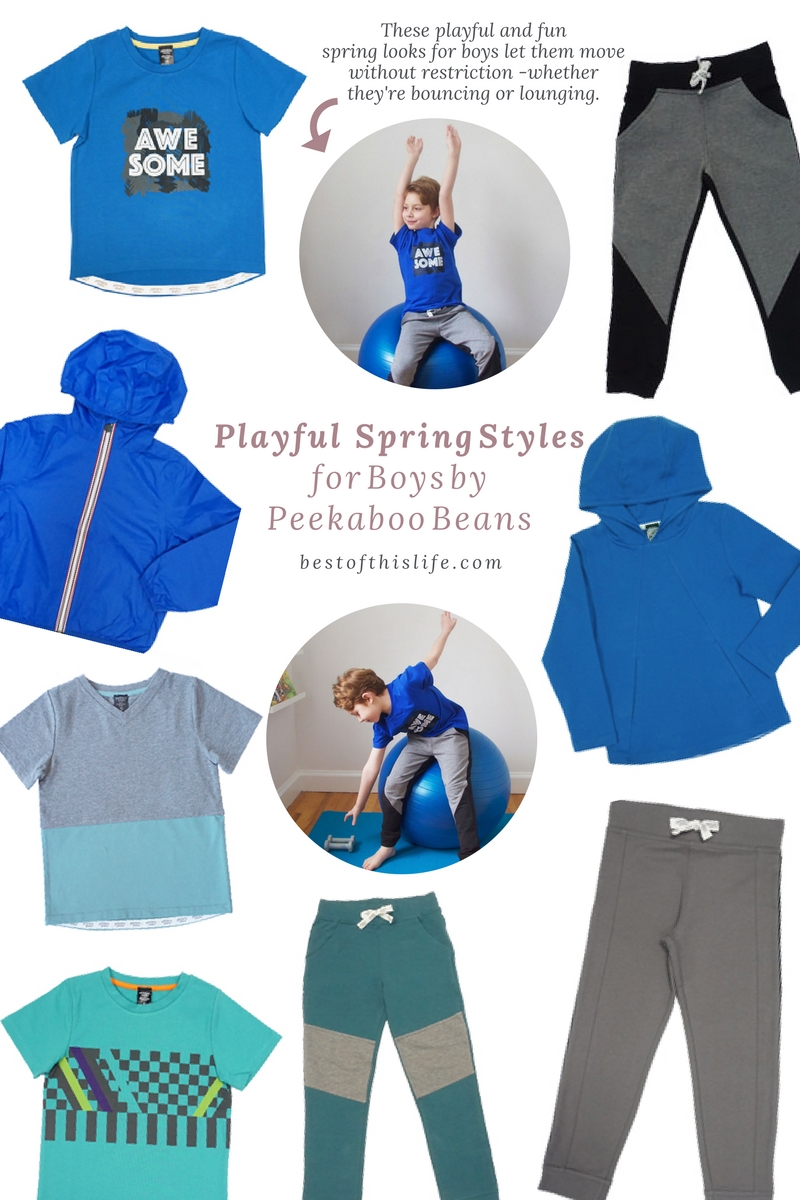 Playful Spring Styles for Boys
Awesome Tee (Royal): Gorgeous royal blue colour that adds a pop of colour to your kids wardrobe.
Explorer Pants (Heather Charcoal): My son loves these pants and practically lives in them (which is why we have several pairs!!!)
Kids Break Free Jacket (Royal): This is on my son's wish list. He currently has a fleece-lined rain coat from last year's PB collection but he might grow out of it by this month.
Chill Time Hooded Tee (Royal): Pure comfort, this tee is a fantastic transition piece from winter to spring.
Sun Down Tee (Heather): My son has this tee in both available colours, it's actually one of my favourites! Very classic and goes with everything.
Check Mate Tee (Bright Aqua): How fun is this design! Instant hit with my 7 year old.
Mudslide Pants (Pacific): These fit like the Explorer Pants with a slightly different design. They are super cool looking and again, incredibly comfortable!
Play On Pants (Dark Grey): The name says it all – perfect for playing all day long.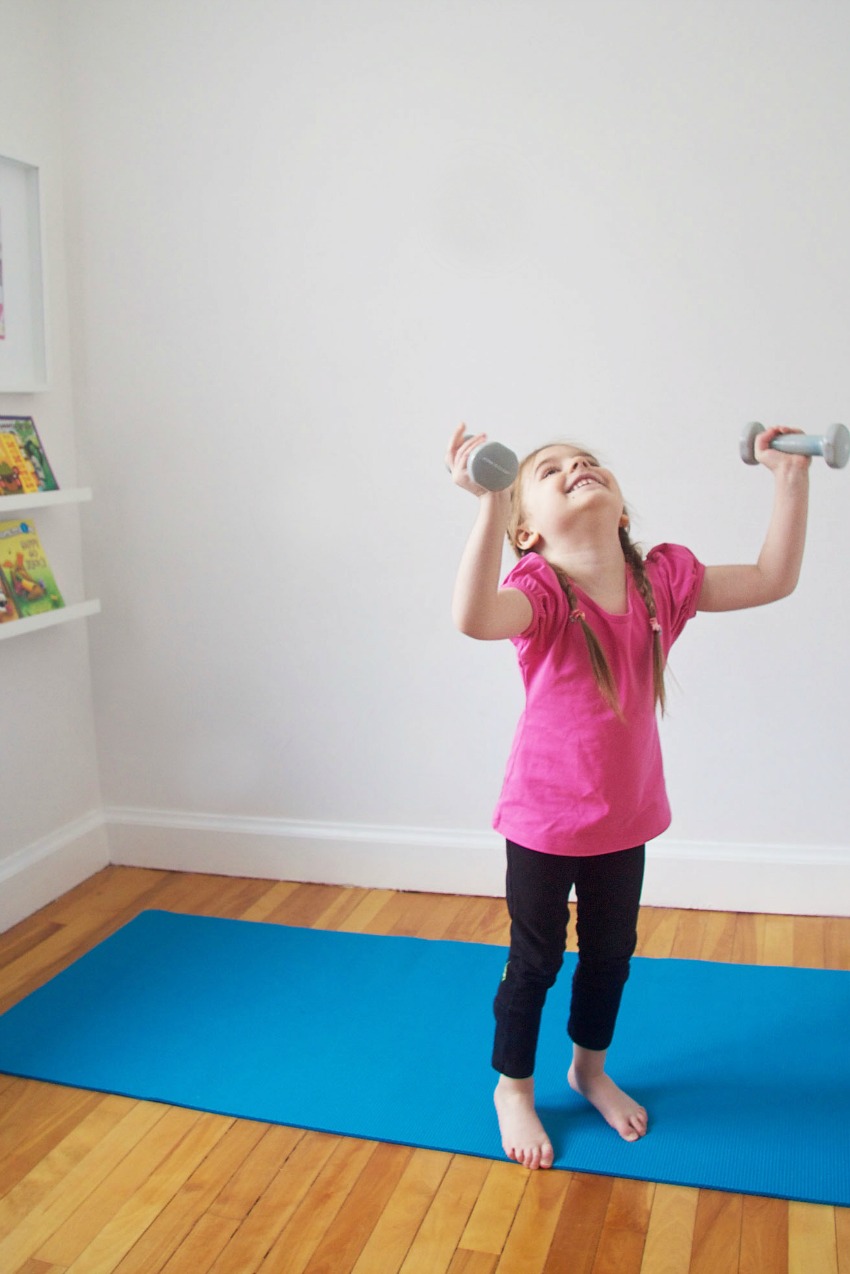 Bright Spring Styles for Girls
Care Free Tee (Brush Print): This tee reminds me of the beautiful abstract art work my daughter paints. I love it!
Forever Free Leggings: A classic in Abby's wardrobe, these leggings go with everything and are super cozy.
Kids Break Free Jacket (Mint): Just like her big brother, she has a fleece line spring jacket to get her through March (from last year), but this mint coloured windbreaker is on her wish list, and we might be getting it come April, especially if she grows out of her other one. I really love the design and all the colours available.
I Heart Play Hoodie: This is one of my daughter's fave hoodies. It fits like a glove, has thumb holes (which are always a plus), and a chin guard (so the zipper doesn't pinch). Comes in a few fantastic colours.
Friendship Tee: We have the Friendship Tees in all the colours! The fit is beautiful, the gathered sleeves are adorable, and the length gives room to grow.
Long Embrace Leggings: These grow-with-me leggings are too fun to pass up. The ruching is super stylish, as well as useful in extending the length of wear.
Party Perfect Leggings: Perfectly named, these leggings scream fun times ahead!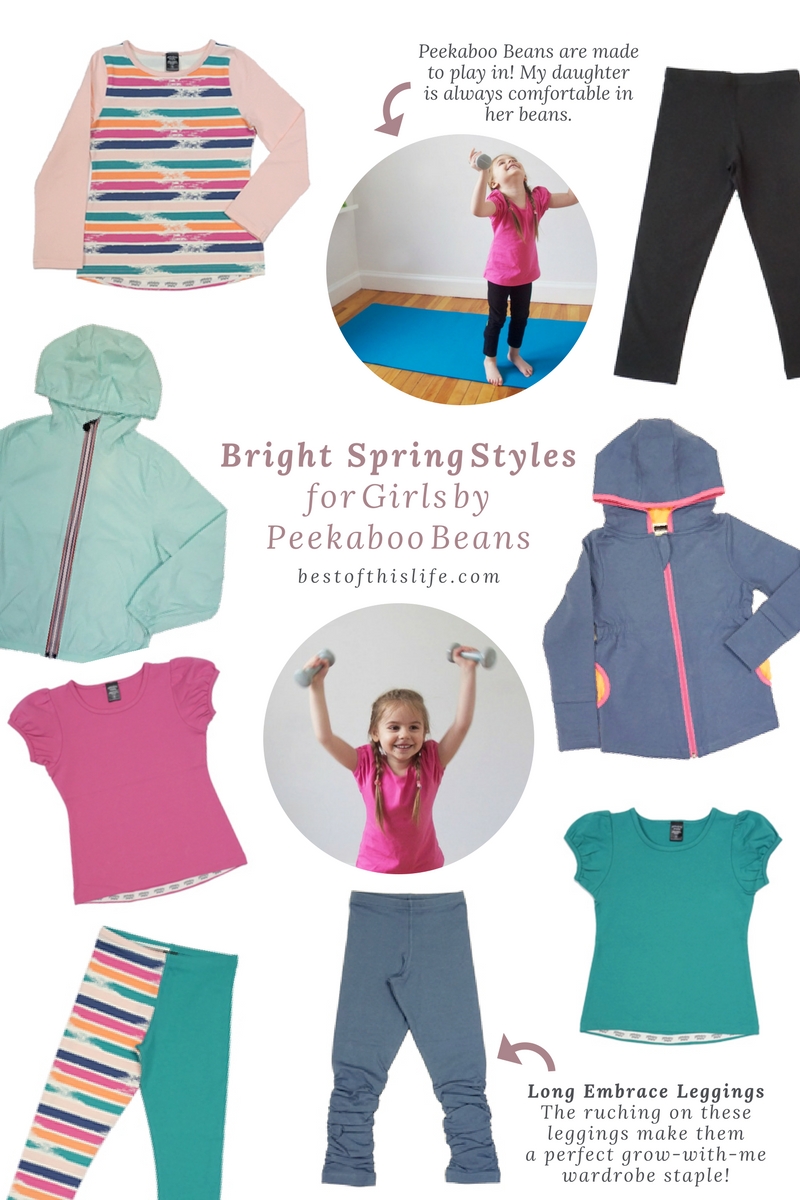 Peekaboo Beans Giveaway!
With the arrival of spring and the need for new clothing items in mind, I've teamed up with the lovely folks at PB to give one lucky reader a $75 PB gift card!
Please enter in the giveaway widget below – you'll find lots of bonus entries available. Good luck and happy spring friends!
*giveaway is open to Canadian residents only
The PB Spring 2018 collection is now available. You can shop online here and flip through the catalogue here.
---
Emily Smith is proud to be a Peekaboo Beans Ambassador and as such receives compensation. Thoughts and opinions shared are 100% personal.
Latest posts by Emily Smith
(see all)