Butternut Squash, Spinach, and Quinoa Casserole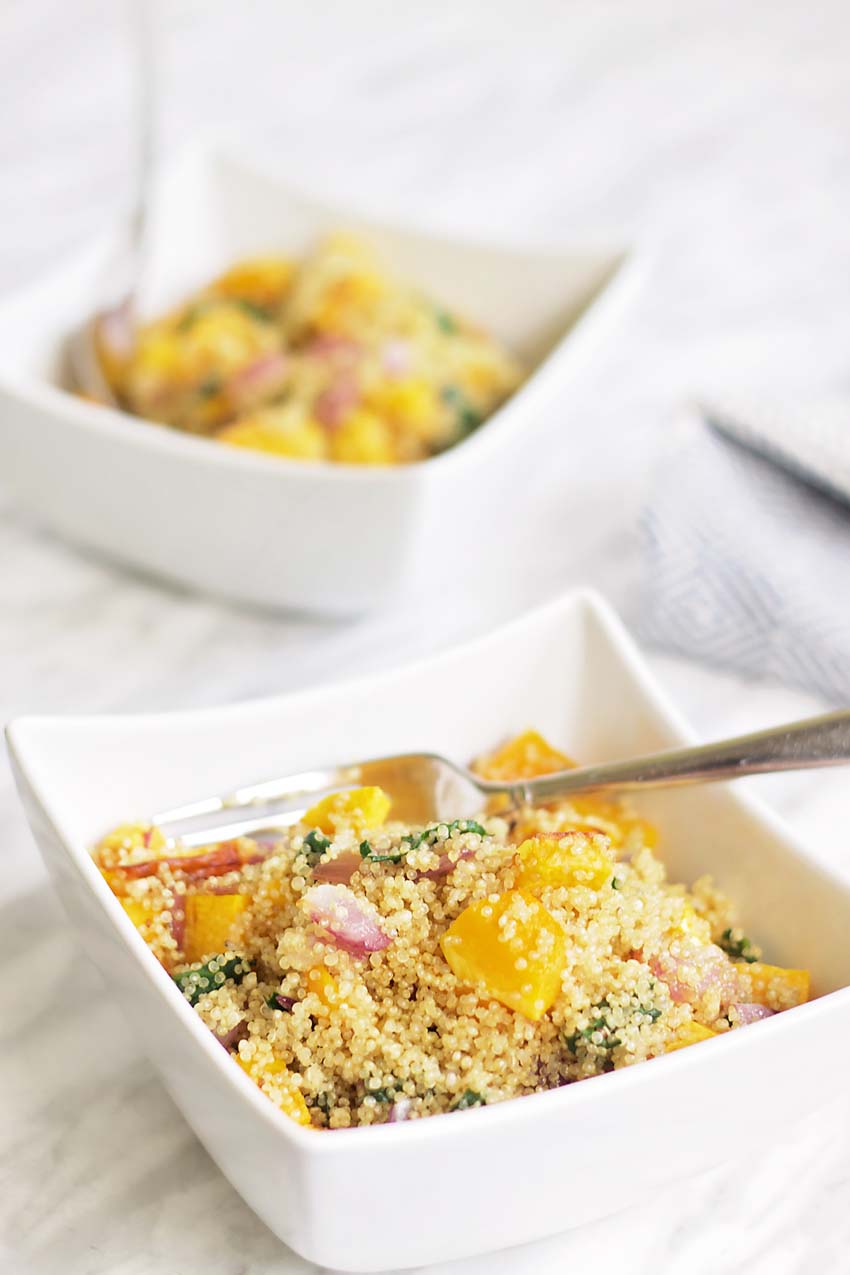 After a summer of enjoying cold quinoa salads, I was ready to try a new hot quinoa dish with some of the fresh harvest vegetables lining my counter. Butternut squash is easily one of my favourite fall foods. You can enjoy it so many different ways and its flavour is so scrumptious it tastes like it's bursting with golden sunshine. This simple autumn casserole is perfect for cooler days when you want something to warm you up! It fills your belly with goodness, leaving you satisfied and energized. Unlike many seasonal comfort foods, you won't need to take a nap after you eat it, which makes it an excellent choice for lunchtime. Of course, you can serve it as a side for dinner too – it pairs quite nicely with a honey barbecued chicken.
Quinoa is a pretty awesome food, in case you didn't already know that. It's gluten-free, high in protein and one of the few plant foods that contain all nine essential amino acids. It is also high in fiber, magnesium, B-vitamins, iron, potassium, calcium, phosphorus, vitamin E and various beneficial antioxidants (source).
Along with being higher in fiber than many whole grains, Quinoa has a good content of soluble fibre as well which is said to increase fullness and help maintain a healthy weight. I personally just love the taste and texture of it and I find it absolutely delicious mixed with harvest vegetables, like cooked squash, sweet potatoes, broccoli, corn and cauliflower.
For this recipe, I used butternut squash, red onion, and spinach – the combination is delectable and hearty. At first glance, my husband wasn't too sure about this new dish, but after a bowl, he was hooked just like me. It's surprisingly filling and like I mentioned, very satisfying as a meal on a cold fall or winter's day.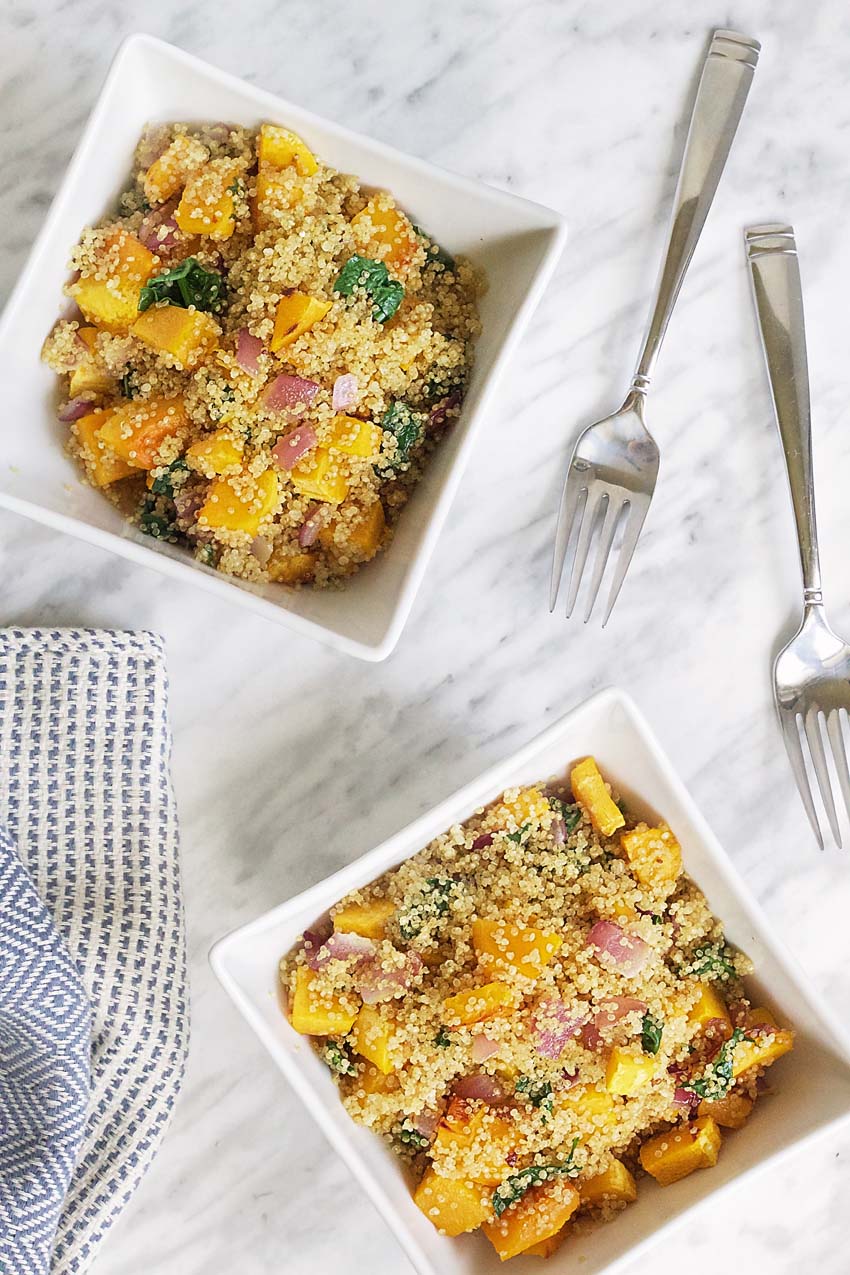 Print
Butternut Squash, Spinach, and Quinoa Casserole
---
Description
A delectable and hearty dish for a cold fall or winter's day.
---
1/2

butternut squash

1/2

red onion

4 teaspoons

olive oil

1 1/2 cup

uncooked quinoa

1 cup

of baby spinach
Kosher salt and black pepper
---
Instructions
Preheat oven to 450 F. Prepare the butternut squash for baking by removing peel and seeds. Then cut into 1/2 inch pieces and place in a 9 x 13 baking dish. Peel and chop onion into fine pieces and add into the dish. Coat evenly with 2 teaspoons of olive oil and a pinch of salt and pepper. Bake for 25 minutes. While its baking, prepare quinoa as per the directions on the package. Chop baby spinach and add evenly over the squash dish once its tender (around 25 minutes). Top with prepared quinoa and return to the oven for another 5-8 minutes. When it's ready, remove from the oven drizzle with 2 teaspoons of olive oil, sprinkle with a pinch of kosher salt and pepper and serve.
Latest posts by Emily Smith
(see all)