Celebrate Canada Day with a Backyard Breakfast Party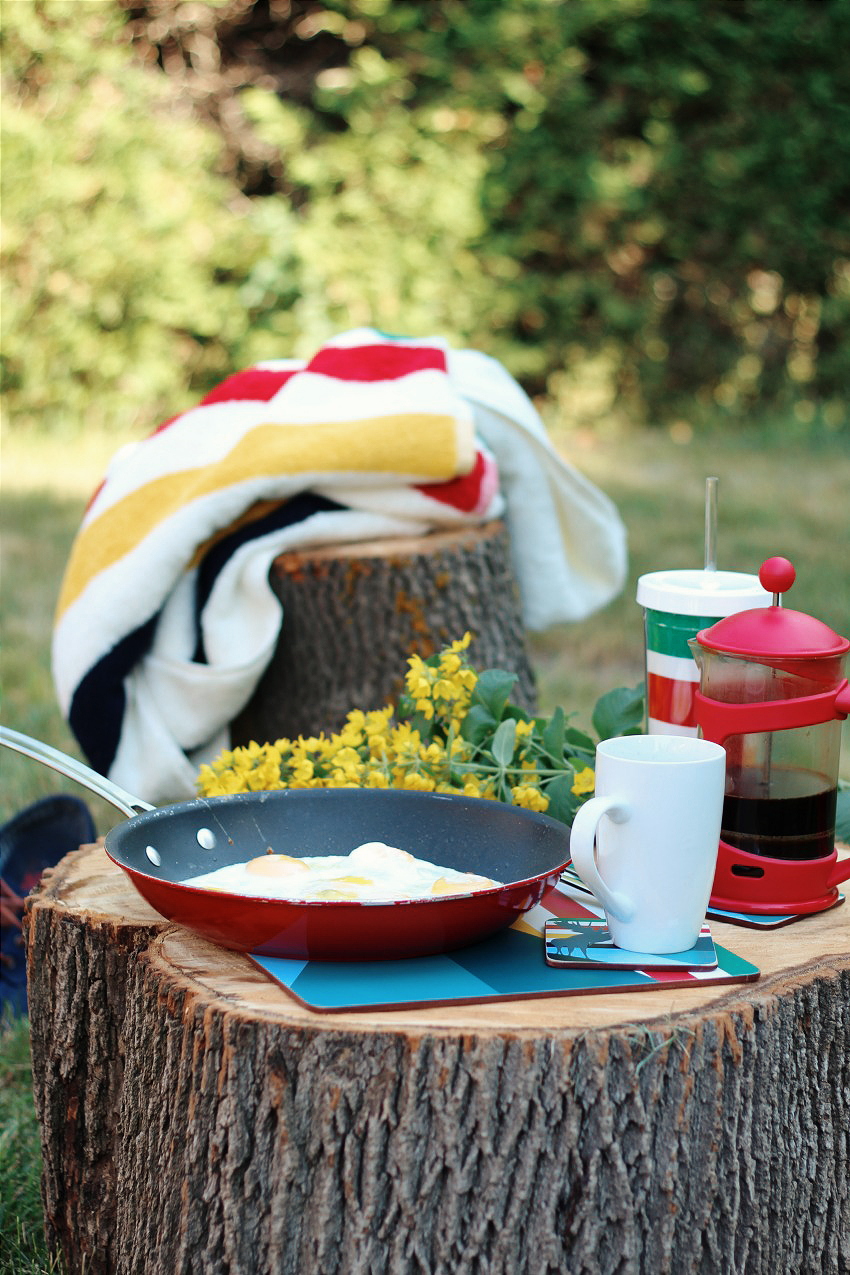 Instead of eating out on Canada Day morning, why not plan to have a Backyard Breakfast Party instead? While you could head to the restaurant, the likelihood of it being packed on Canada Day is quite high, and if you have kids in tow – it can sometimes be more stressful than enjoyable. Backyards are an ideal setting to let your kids eat and play!
Taking your breakfast outside, along with a few decorations and a tasty menu is a simple, enjoyable way to kick off a full day of festivities. Our camping-inspired Canada Day backyard breakfast will start everyones day on a happy note, while you delight in glorious morning air and the natural beauty of summer.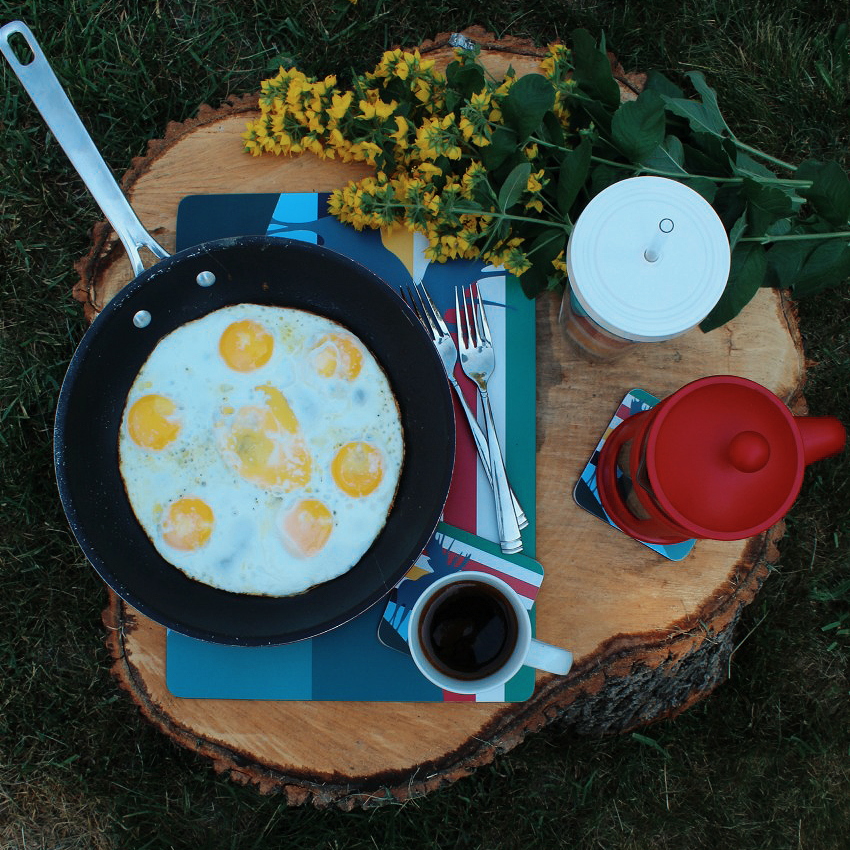 Iconic Canadiana decor, like these place mats and tumblers from Hudson's Bay, adds vibrant colour to your outdoors fete, while a menu of "camping classics" such as eggs, bacon, toast, french press coffee, and smores will round out the theme.
You can fire up the a backyard grill, or cook everything in your kitchen and serve it outside – either way works. Lay out a spread and have plenty of hot coffee and blankets on hand, to keep warm if the morning air is cool. We recently acquired these gorgeous pieces of wood which are perfect for a picnic setting. If you want to bring the element of wood into your decor, bamboo cutting boards and serving trays are terrific accent pieces.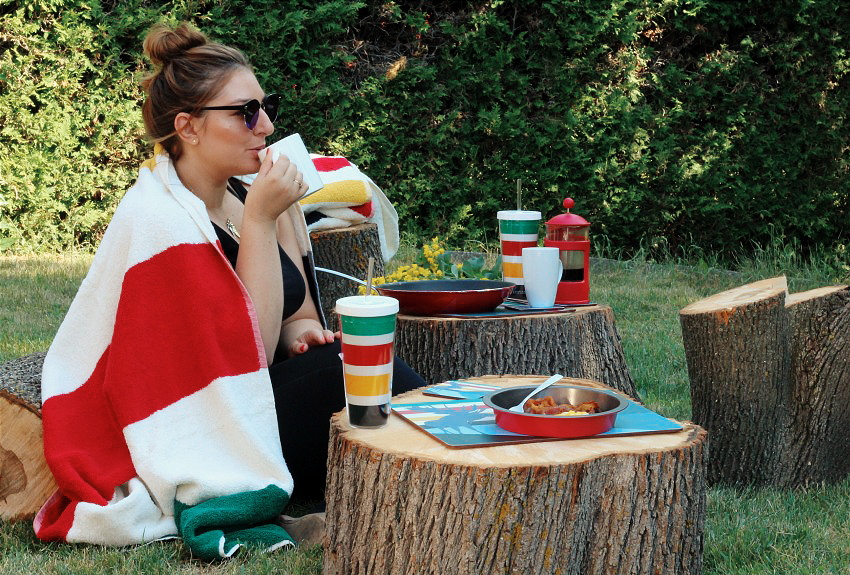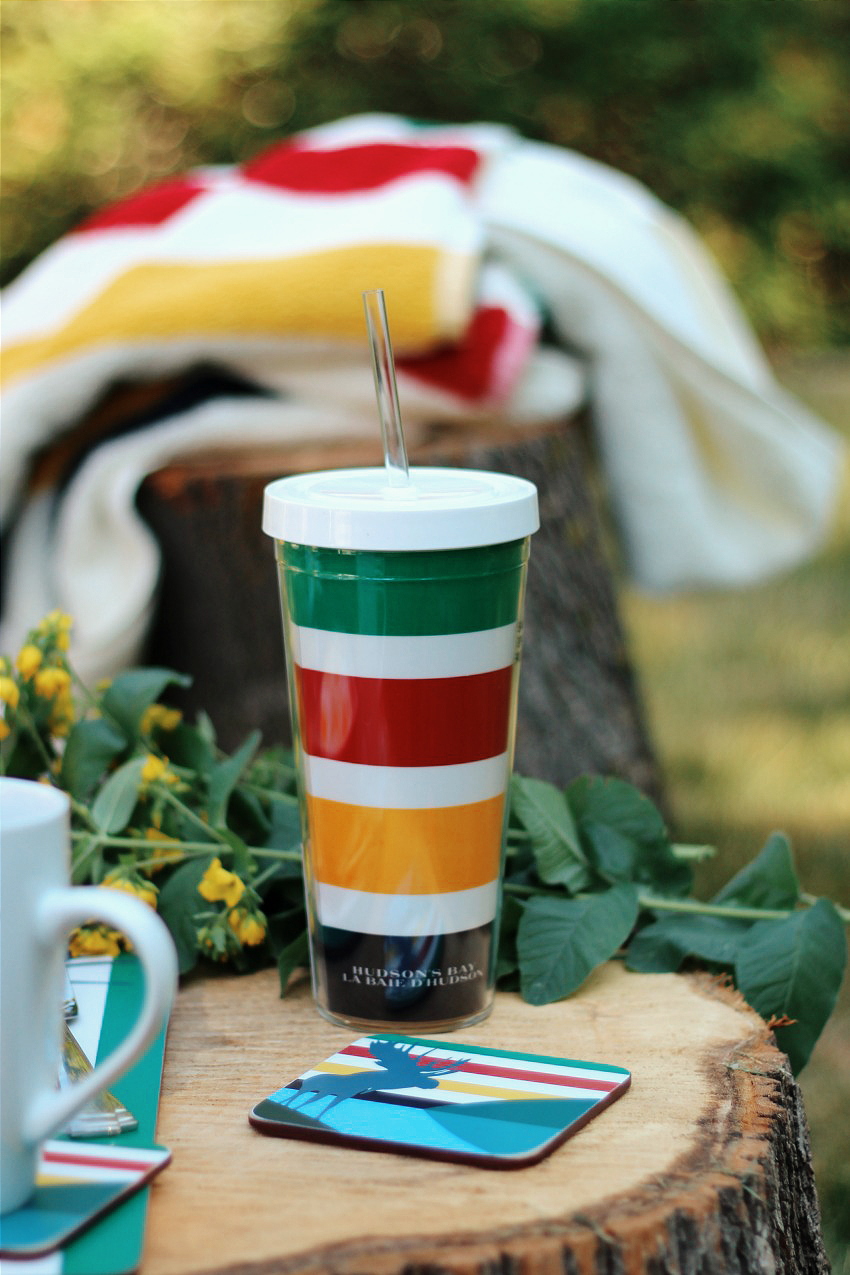 I filled up our tumblers with lemon water for a kick of vitamin C. We'll be sipping infused water all Canada Day long to keep hydrated while being outside – don't forget to drink up, starting first thing in the morning. Having a cute tumbler doesn't hurt either, it just makes you want to reach for more water, doesn't it?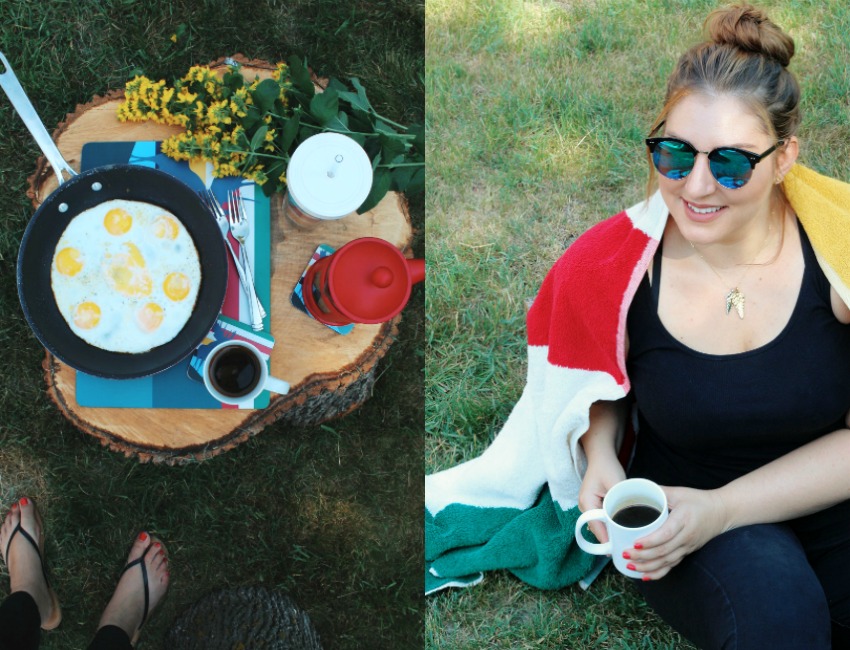 You can make your party as simple or extravagant as you'd like – it's all about coming together and celebrating Canada's birthday over a great meal. A few other ideas that come to mind are a hot drink table, with french pressed coffee, steamed milk, hot chocolate and all the fixings (mini marshmallows, chocolate shavings, cinnamon…etc) or an omelette station – where everyone can customize their omelette before it gets cooked. The sky is the limit, so have fun with it!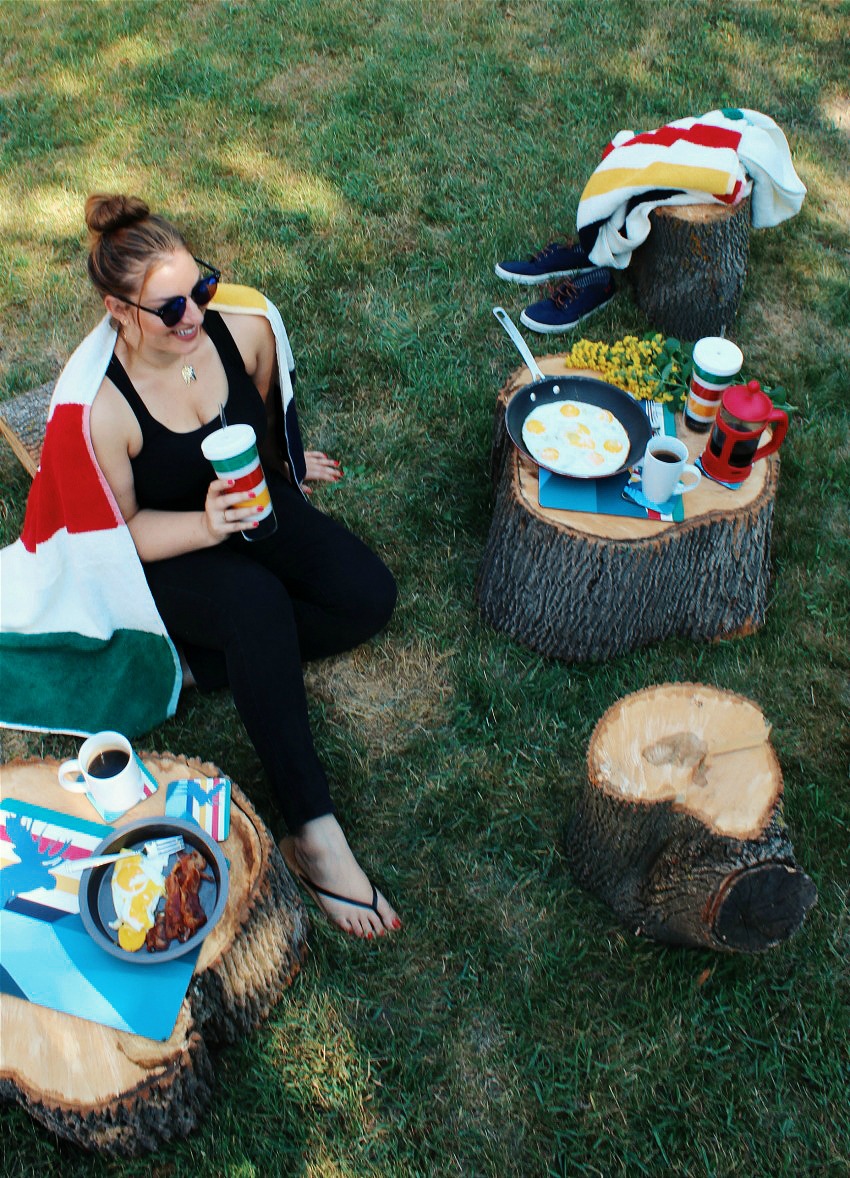 What else would you add to this backyard breakfast? I'd love to hear your ideas!
Latest posts by Emily Smith
(see all)