Celebrate Canada's 150th with a Spectacular Jos Louis Cake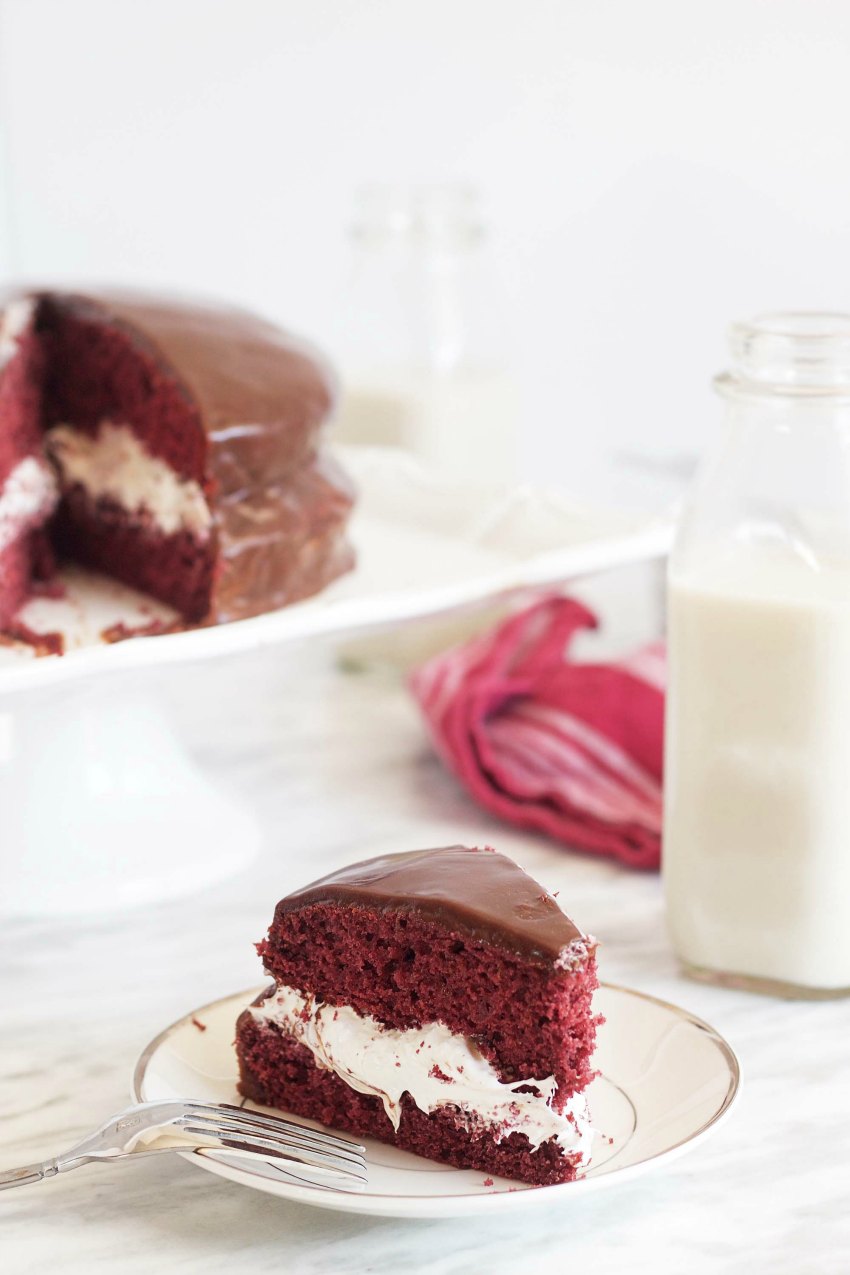 When I was growing up, there was one coveted lunch box treat that all the children desired more than anything. It was a Jos Louis! This Canadian-made dessert has a special place in many grownups' memories and kids' lunches to this day. It's a delicious red velvet sponge cake with a vanilla-flavoured crème filling coated in a milk chocolate layer. Did you enjoy them as a child? I have to say, I didn't get them often but when I did, they were one special treat. Just thinking about Jos Louis' brings back memories.
To celebrate Canada's upcoming birthday, I thought it would be awesome to surprise my little ones with a very Canadian Jos Louis cake! Truth be told, my husband (being American) and my kiddos have never tried this decadent treat before, so why not do it up big? There are a few variations of this cake out there on the interwebs, but this is my take on the classic treat.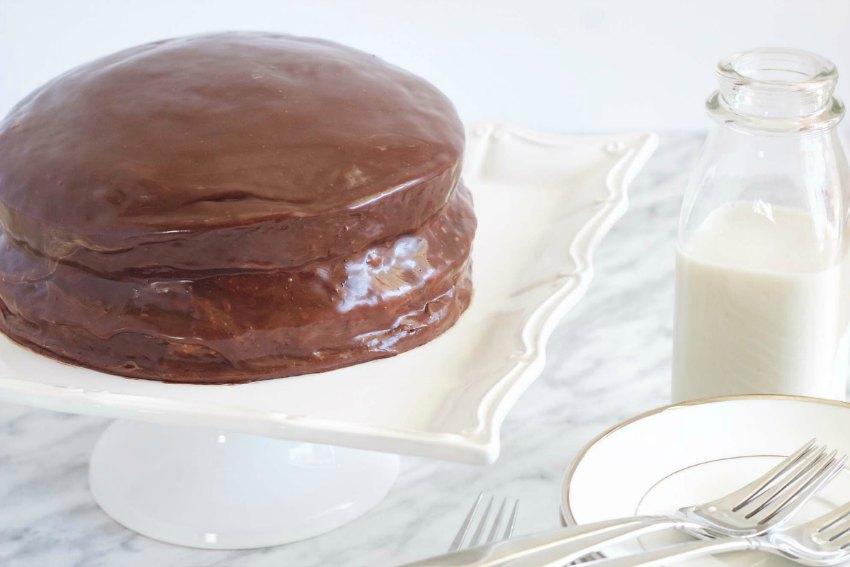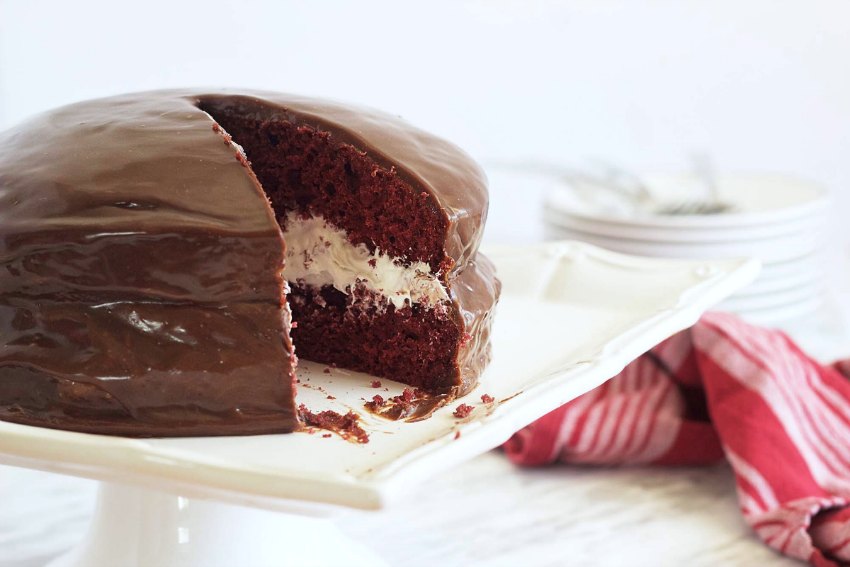 Betty Crocker offers an easy-to-make, super scrumptious red velvet cake mix, which I used to make the layers. To replicate the vanilla-flavoured crème filling, I combined whipped vanilla frosting and marshmallow crème. It made the perfect icing, which reminded me so much of the original. To finish, I covered the cake with a delectable milk chocolate glaze and voila! It looked just like a huge Jos Louis!
I am SO making this cake again for Canada Day! When I surprised my family with it, they were amazed by the story behind it, as well as how absolutely spectacular and scrumptious it was.
The rich, moist red velvet cake had the perfect crumb, the fluffy, sweet crème filling complemented it wonderfully and the milk chocolate ganache was the perfect touch to make it just like the real thing.
Below you'll find the simple three-step recipe to making this amazing cake. And don't worry if it's not perfect. It can be tricky to get the ganache evenly over the sides of the cake, but I guarantee you everyone will enjoy it!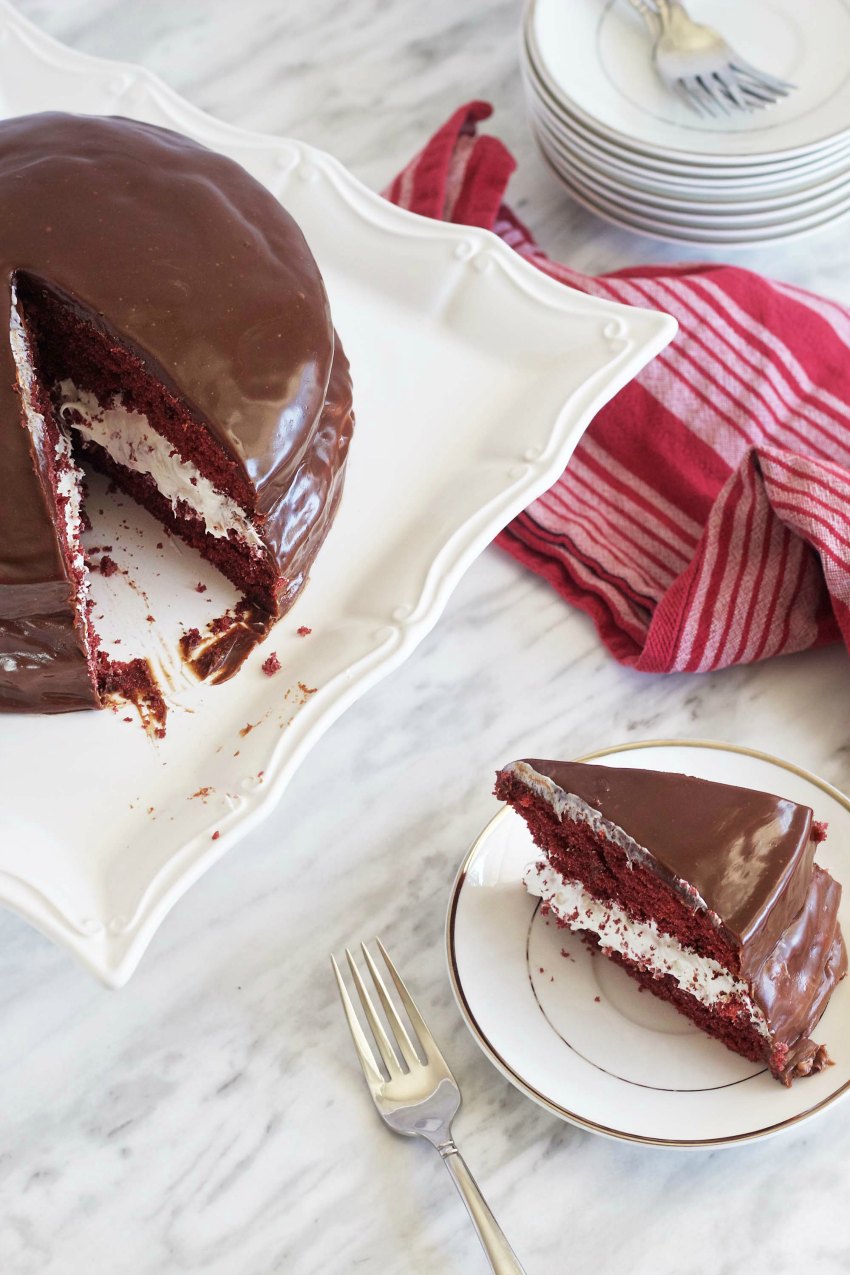 Description
A crème-filled red velvet cake, rich with flavour covered in chocolate goodness
---
1

box Betty Crocker Red Velvet Cupcakes with Cream Cheese Frosting baked in two 9-inch round cake pans. *Did not use the cream cheese frosting.
Crème Filling
1

can of whipped white icing

½

jar (aprox. 100 g) of marshmallow crème
Milk Chocolate Ganache
1 1/3 cup

milk chocolate chips

1/3 cup

whipping cream
---
Instructions
Use a bread knife to cut flat the top of one of the 9-in. round cakes, so you have an even surface. Place the cake on a tray for icing (you may wish to transfer to serving platter after).
To make filling, combine white icing with marshmallow crème.
Spread icing generously over the first layer.
Top with second cake layer. Place cake in freezer for around 20 minutes for the icing to settle and cake to be easier to manage.
To make glaze, heat chocolate chips and whipping cream in a saucepan for 1 minute over medium-high heat. Stir until chocolate is melted. Allow the mixture to cool slightly.
Pour ganache over top of cake. Use a metal spatula to spread the over top and sides of cake. If chocolate pools at the bottom of the cake, use your spatula to scrape off excess chocolate and a moist paper towel to wipe off chocolate marks. Refrigerate cake for 1 hour or overnight.
Slice and enjoy!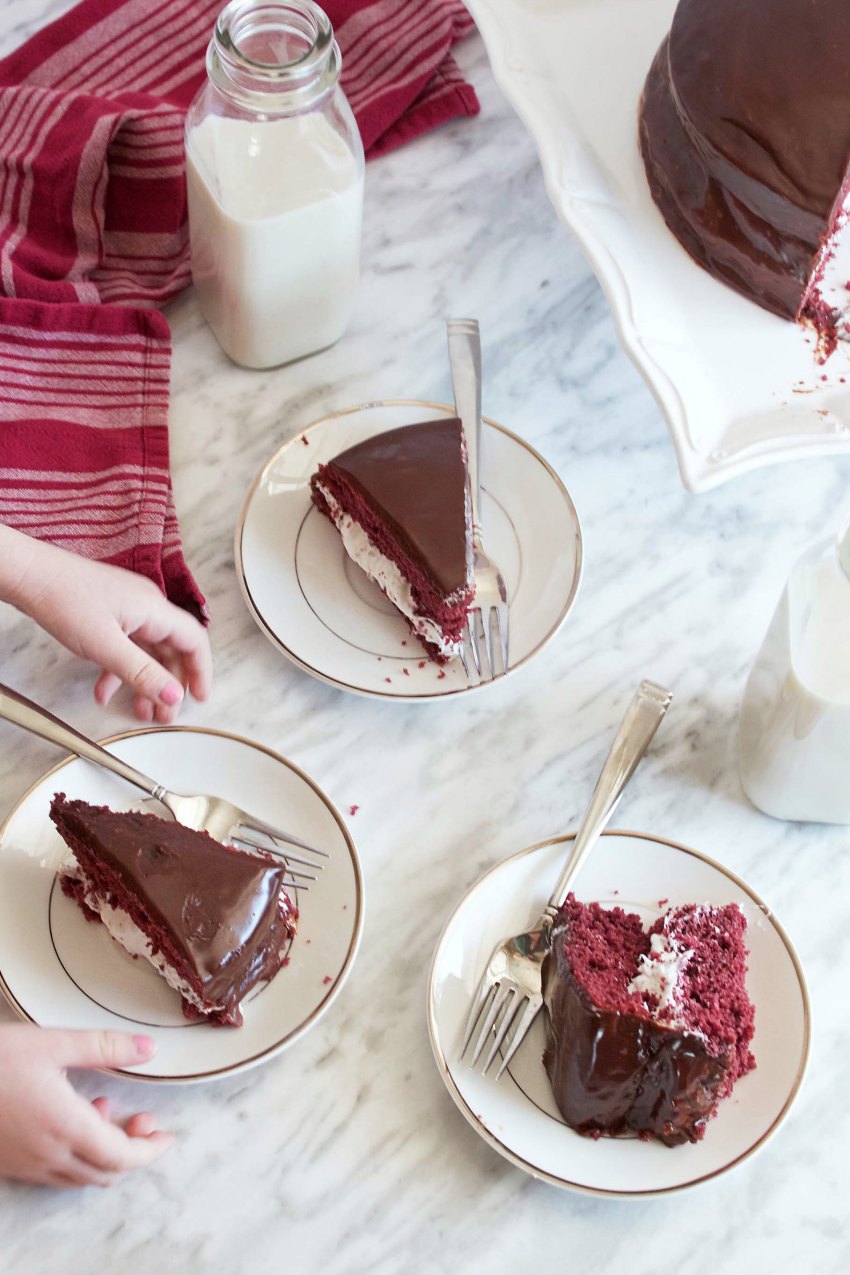 We're Celebrating Canada's 150th with a giveaway:
I've teamed up with Life Made Delicious to celebrate Canada's 150th with a giveaway of amazing products! One lucky winner will receive a prize pack valued at just under $100!
To enter, follow the instructions in the widget below, including additional entries you can make by following Life Made Delicious social channels (Twitter, Pinterest, Instagram and Facebook). This giveaway is open to Canadian residents only. The winner will be announced on May 18th, 2017. Good luck friends!
---
Emily Smith is an Ambassador for Life Made Delicious and a member of the "Delicious Experts" Influence panel. This post is in partnership with Life Made Delicious. As always, opinions are personal.
Latest posts by Emily Smith
(see all)