Celebrate Spring's Arrival at CF Rideau Centre's Beautiful Garden of Light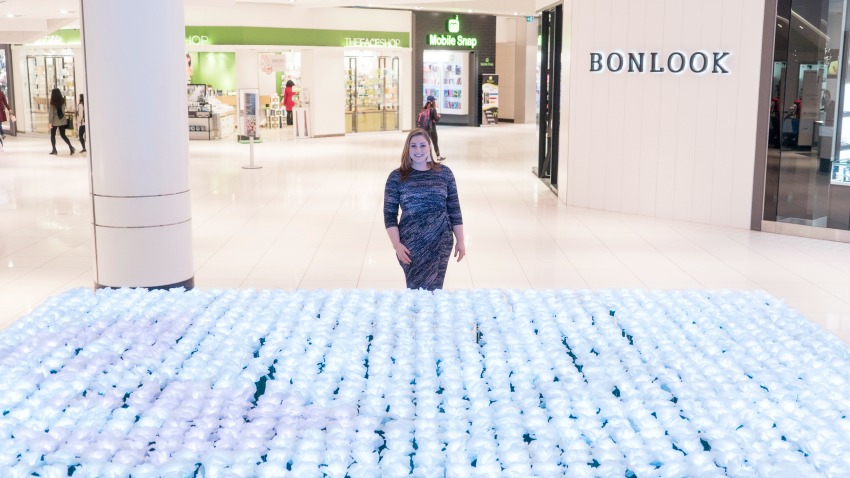 For me, spring has always been a time of awakening and renewal. We shed our winter layers and like a butterfly emerging from its cocoon, we take flight feeling invigorated and joyful.
With the changing of the season comes an extra pep in my step. I welcome the longer, brighter days, the milder weather, and the sight of budding trees. Goodbye winter, hello spring!
To celebrate this glorious time of year, CF Rideau Centre has installed an interactive structure in the central courtyards of the mall. The Garden of Light, an LED flower garden, is a charming and mesmerizing art and light display purely for your enjoyment!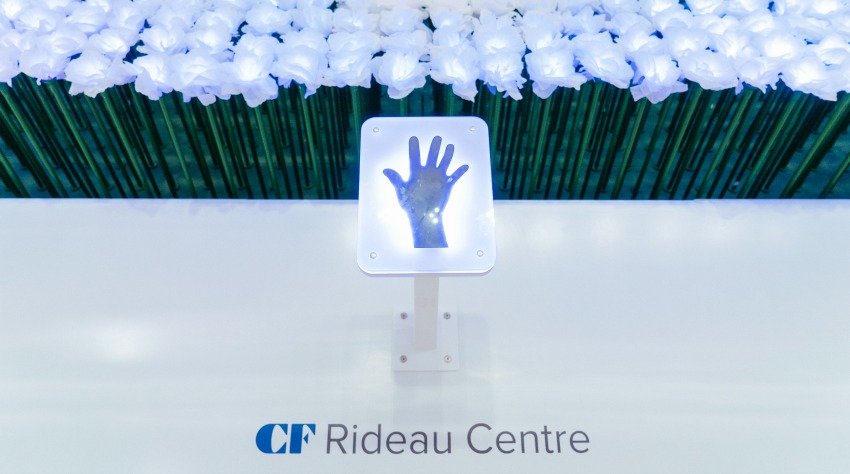 Recently I had a chance to see the garden for the first time. As I approached it, I was curious and excited to take a look. I put my hand on one of the interactive touchpads and, magically patterns of colourful lights appeared accompanied by cheerful staccato music.
On the other side of the garden, another shopper approached the garden, placed her hand on the opposing interactive touchpad, and spontaneously the LED lights moved from one side to another in a type of expressive and happy dance!
Here in the video below, I share with you my moment of discovering the beautiful Garden of Light.
The garden is a lovely representation of spring's optimistic and joyful characteristics. It's a wonderful interactive and ingenious creation that is pleasantly intriguing to experience. Be sure to stop by during your next visit to CF Rideau Centre, it's a little pleasure that both children and grown ups alike will enjoy.
The Garden of Light will be on display until Friday April 28th, 2017 – and may I recommend taking a snap while you're there! Follow along the hashtag #CFHelloSpring on Instagram to see captures of the beautiful garden and spring selfies. It is the perfect backdrop after all!
Visit CF Rideau Centre's website for further details, and make sure to follow them on Instagram, Facebook, and Twitter, to keep up to date on all the latest fashions and events.
This piece is in collaboration with CF Rideau Centre and the Hello Spring Campaign. Emily Smith is proud to be a CF Rideau Centre Fashion Influencer. As always, all opinions are personal.
Latest posts by Emily Smith
(see all)