Lactose-Free Yogurt + Fruit Smoothies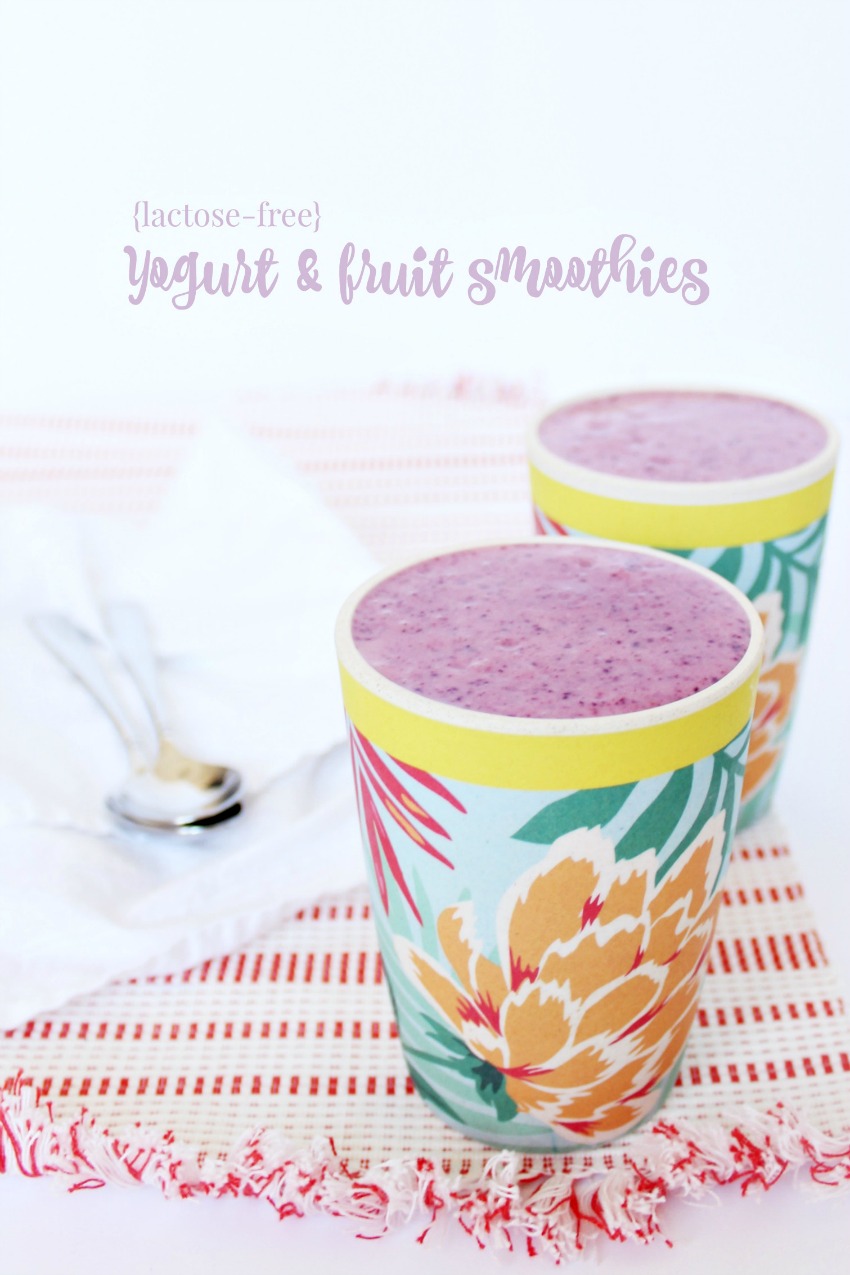 Smoothies are my jam. If I go a few days without one, I start craving them like crazy. Is it all the nutrients that my body loves so much? The incredible flavour? Or the instant energizing effect they have? I guess it's all of those things.
When Little A, my oldest child, was a toddler – we started making him smoothies. It was a great way for him to get lots of the vitamins and nutrients he needed to grow. It was also a sneaky way to get him to eat spinach and kale! He still loves "GREEN MONSTERS" to this day; a mix of pineapple, banana, baby spinach or kale, half a cup of water and half a cup of almond milk. It's creamy, slightly sweet, and as green as The Hulk 😉
One thing that we noticed early on with my son was that he had mild reactions to smoothies that had yogurt or milk in them. Sometimes he would just start coughing out of the blue, maybe 10-15 minutes after having a serving. He showed symptoms of lactose intolerance. So now, for the most part, we stick to giving him lactose-free yogurt and almond milk, since it doesn't hurt his stomach or cause that feeling of throat itchiness. Having lactose-free options available in store, like PC® Lactose-Free Yogurt, is greatly appreciated so that he gets to still enjoy the foods he loves without compromising on taste.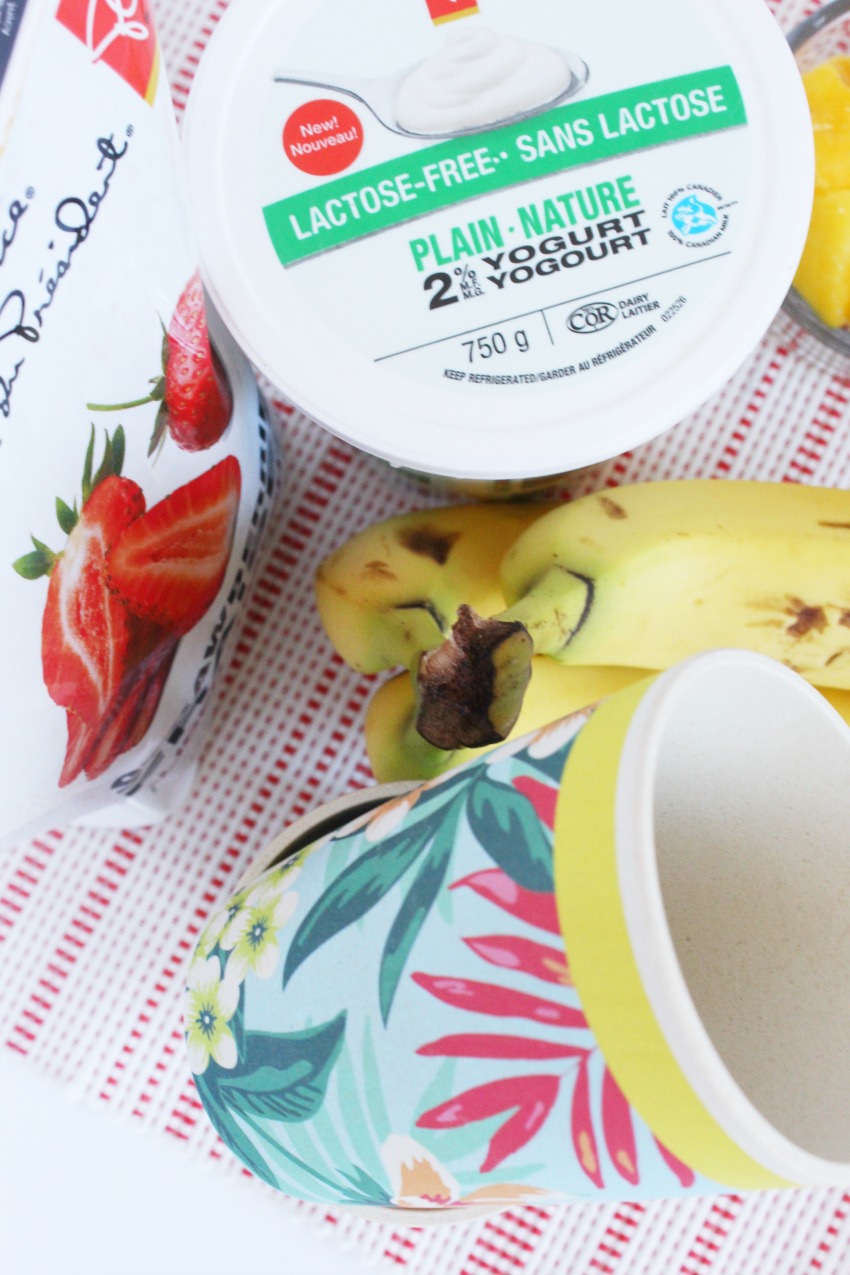 These delicious lactose-free yogurt and fruit smoothies have all of our favourite components. It's thick, creamy, and chock-full of fruit! It really gets your body working and energized for a new day. My whole family loves this recipe – for its berry-licious flavour complemented by the sweetness of mango and honey. Mmmmmm….good.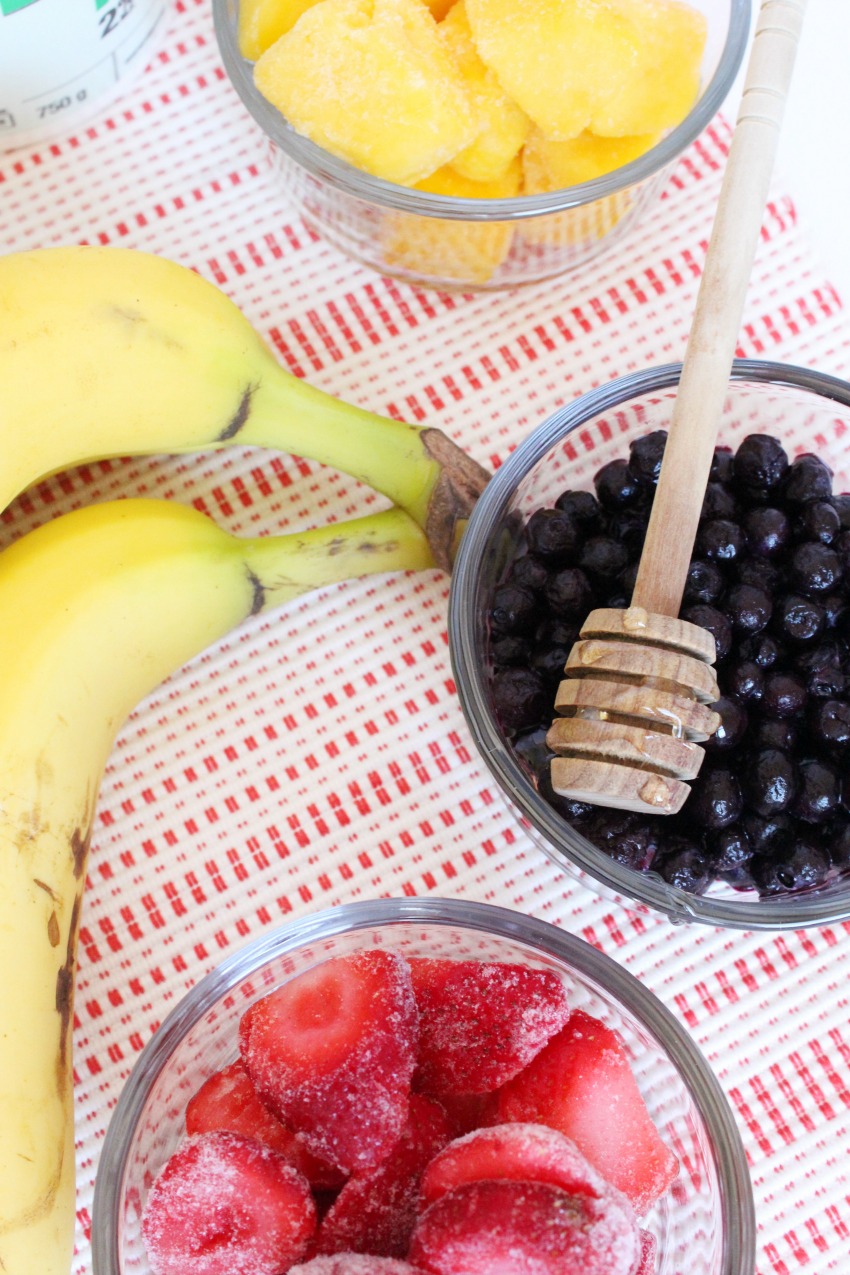 We used PC® Frozen Sliced Strawberries, Frozen Blueberries and Frozen Mangoes – which are very fresh and make it easy to whip up a satisfying icy cold smoothie any time.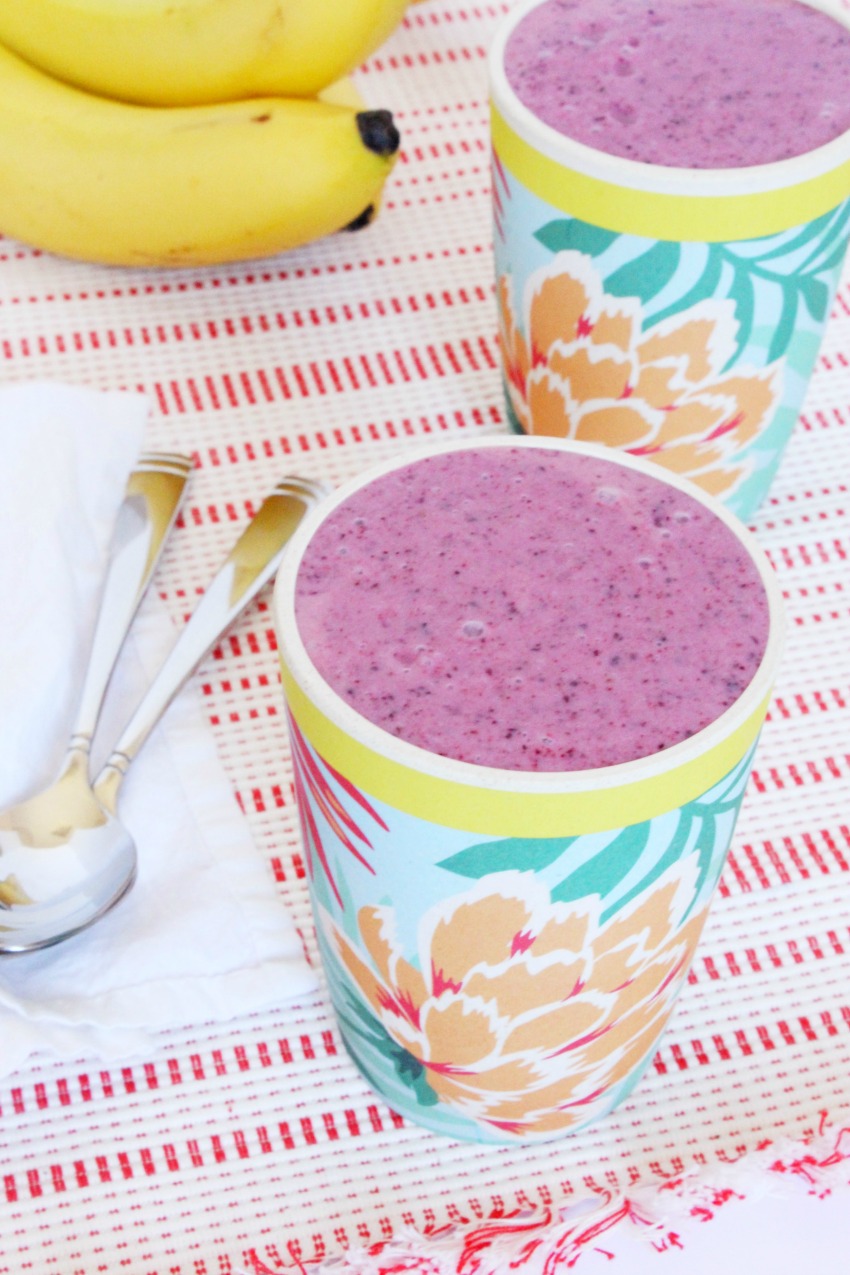 You can enjoy this yogurt and fruit smoothie for breakfast or as an afternoon snack! They are also the perfect addition to a weekend brunch and complement these gluten-free buttermilk pancakes marvellously. If you are hosting a gathering, there's a good chance that some of the guests have food sensitivities or allergies – it's important to ask before hand so you serve options that they can enjoy. President's Choice is making things easier with all of their scrumptious "-free" food options. They have lots of choices available for peanut-free, gluten-free and lactose-free diets, which taste great so you don't have to compromise. To learn more about the products and find recipes, you can visit pc.ca/foodsensitivities. I've also teamed up with PC® to give one lucky reader a $100 grocery gift card! The giveaway is happening here.
Good luck and cheers!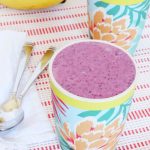 Lactose-Free Yogurt + Fruit Smoothies
---
Description
The delicious selection of PC® lactosefree
dairy products puts all those things you've been avoiding
back within reach, like creamy smoothies. Frozen fruit makes it easy to whip up this smoothie at any
time and keeps it frosty cool.
---
1 cup

(

250

mL) PC® Plain LactoseFree
2% M.F. Yogurt

1

ripe banana, chopped

1 cup

(

250

mL) frozen blueberries

1 cup

(

250

mL) frozen mango chunks

1 cup

(

250

mL) PC® Sliced Strawberries

1 Tbsp

(

15

mL) honey
---
Instructions
In blender, combine yogurt, banana, blueberries, mango, strawberries, honey and 1 cup (250
mL) water; blend until smooth. Serve immediately.
The Best of this Life is part of PC Lifestyle Ambassador program. Opinions are 100% personal.
Latest posts by Emily Smith
(see all)