31 Things to Do in December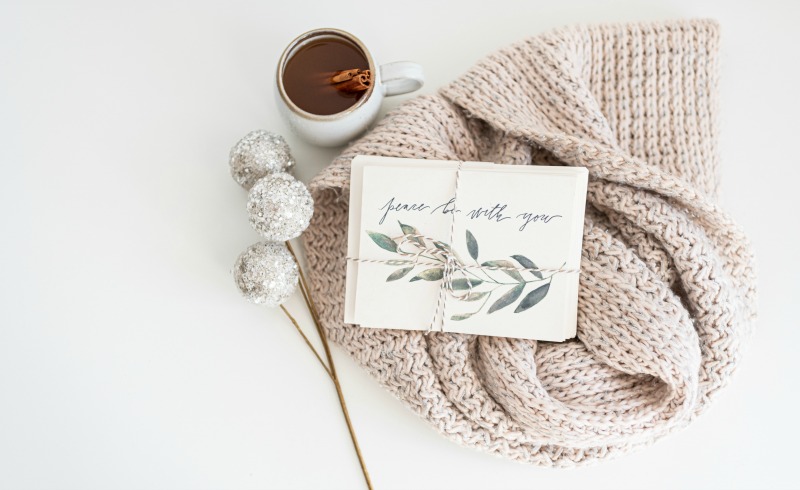 It's the last month of this decade, how wild is that!
The 2010s were such a wonderful time for me with beautiful memories.
That's not to say I haven't had my fair share of hardships and bumps in the road these past ten years, because I have. But at the end of the day having my family by my side is what I will always cherish the most. They made this past decade an incredible one.
And now I'm so excited for all the adventures and stories to come this next decade. As we close off this year and move into the holiday season, I hope this last month, before 2020, is a festive and amazing one for you! 
The month of December brings with it lots of holiday and winter activities! I'm sure you're probably already pretty booked up, haha, but if you're looking to add some activities and reminders to your calendar for the month of December, we've got you covered.
31 Festive Activities for December
1. Bake Christmas cookies – the best way to welcome December is with a fresh batch of Christmas cookies. If you're looking for a tasty recipe try one of my favourite cookies this season, Christmas Cowboy Cookies. YUM!
2. Do some online shopping – December 2nd is cyber Monday and a great way to knock off items on your holiday shopping list. 
3. Get winter-ready – While not totally a festive activity, with a lot of snow days ahead it's a good idea to make sure you have winter tires. Also, checking the roof, gutters, and heating system of your home are some of the things you can do to prepare for winter. 
4. Have your kids write a letter to Santa – writing letters to Santa is a magical tradition and a great way to get a sneak peek on some gift ideas.
5. Go tobogganing – sledding is such a fun family activity and a great way to get outside for some fresh air. Just remember to bundle up first!
6. Sing Christmas carols – get a group of friends and family together and sing some Christmas songs; this is also a fun party idea! 
7. Put up your outside decorations – hanging up a wreath or some twinkle lights outside is a great way to get your neighbourhood in the holiday spirit. 
8. Make a winter craft – I love all types of holiday decorations but making homemade ones is a fun way to get the whole family involved and create a festive look! 
Making Spirits Bright with Music, Baking, and Lights!
9. Decorate a gingerbread house – gingerbread house making and decorating is a tasty, fun, and messy activity that brings my whole family together. Even if it doesn't last till Christmas! Those gum drop candies are hard to resist!
10. Bake a homemade fruitcake – fruitcake, you either love it…or you don't! Even if you are not a fan of traditional store-bought fruitcakes, homemade ones can be pretty delicious. And, you can make one to suit your taste buds by adding your favourite ingredients.
11. Create a holiday music playlist – having a personalized holiday mix of your favourite songs on hand is perfect for spontaneous parties! 
12. Make a signature holiday drink – from the classic eggnog to mulled wine, the holidays are a perfect time to discover a new drink and make it your own! 
13. Visit a holiday light show – I love walking around downtown Ottawa during the holidays. With our parliament and buildings decked out in twinkling lights, it is magical. There are so many local options for festive light shows, visiting one will make a fun outing for the whole family.
14. Prepare to shovel the driveway – Okay, okay, not so festive. But you could wear reindeer ears while shovelling?! Making sure you have a trusty shovel, road salt, and other tools ready will help you prepare for inclement weather.
15. Build a snowman – this classic wintertime activity never gets old. It's also a wonderful way to have fun with the family outside.
16. Throw a holiday party – before things get busy near the end of the month, throwing a holiday party is a great way to get a group of friends and family into the festive spirit. 
17. Watch a holiday movie (or ALL the holiday movies!) – Christmas themed movies are one of my favourite things this time of year. A new holiday movie or a classic, some fresh popcorn and my family curled up on the couch is my kind of perfect evening. This is a family activity that doesn't take much but it's such fun.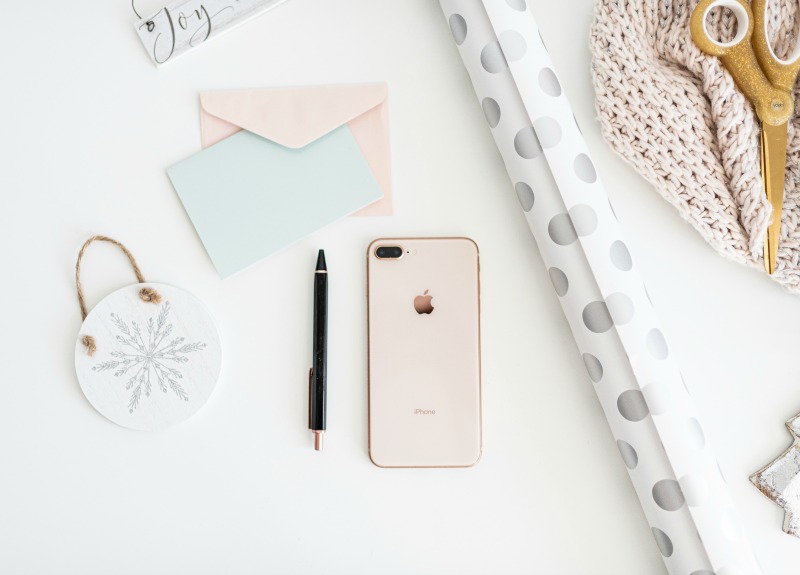 December Is for All Things Cozy
18. Read a book – having a winter reading list ready is a great way to prepare for getting cozy during snow days. I can't wait to read "Christmas Shopaholic" by Sophie Kinsella.
19. Host a board game night – things might get heated over a Monopoly board in my home, but game nights are a super way to spend an evening. Add some hot cocoa and homemade treats and it's a party!
20. Slip on a pair of cozy slippers or reading socks – this is one cozy investment you should make this season, and your feet will love you for it. 
21. Welcome winter – December 21st is the official start of winter. Make the most of this season with cozy activities like a good book, and chilly ones too like ice skating!
22. Tackle a puzzle – putting together a jigsaw puzzle or solving a cross-world is a fun (and screen-free) way to relax. 
23. Take a walk in the snow – there's something so refreshing about having a walk in the snow. A good walk in the woods is great for your body and mind. It's especially magical when there's a fresh snowfall!
24. Celebrate Christmas Eve – the holidays are here, get the party started early and don't forget to leave Santa some cookies! 
25. Have a wonderful Christmas – Merry Christmas friends! Wishing you a day of cheer, joy, and laughter!
26. Happy Boxing Day – whether you take off looking for some great sales or stay in to enjoy what Santa got you, have a fun boxing day! 
Five, Four, Three, Two, One! Get Ready to Ring in the New Year
27. Go snowshoeing – Have you ever been snowshoeing? It's a crazy good workout! Find a trail near you, some even rent snowshoes, and enjoy the fresh air and leg workout.
28. Dream about the New Year – while resolutions can create a lot of expectations to live up to, taking stock of the past year and creating hopes for the new one is a wonderful way to pursue small and big dreams! 
29. Build a snow fort – when the weather is perfect for it, get outside and build a snow fort. Then protect your fort with a wild snowball fight! 
30. Enjoy an outdoor fire – whether you're at a ski resort or a local farm, gathering around an outdoor fire is a wonderful way to enjoy the winter season. 
31. Ring in the New Year – 2020 here we come! Whether you're throwing a party, attending one, or celebrating more quietly, I hope it is an amazing celebration for you! Try my New Year's Eve Fudge for something sweet to enjoy.
That's it friends! We're counting down 'til Christmas and the New Year (and new decade). Make these days count with lots of merriment, celebration, and memorable activities. Happy December!
Latest posts by Emily Smith
(see all)