Dîner en Blanc: The Exceptional "Dinner in White" Comes To Ottawa This Summer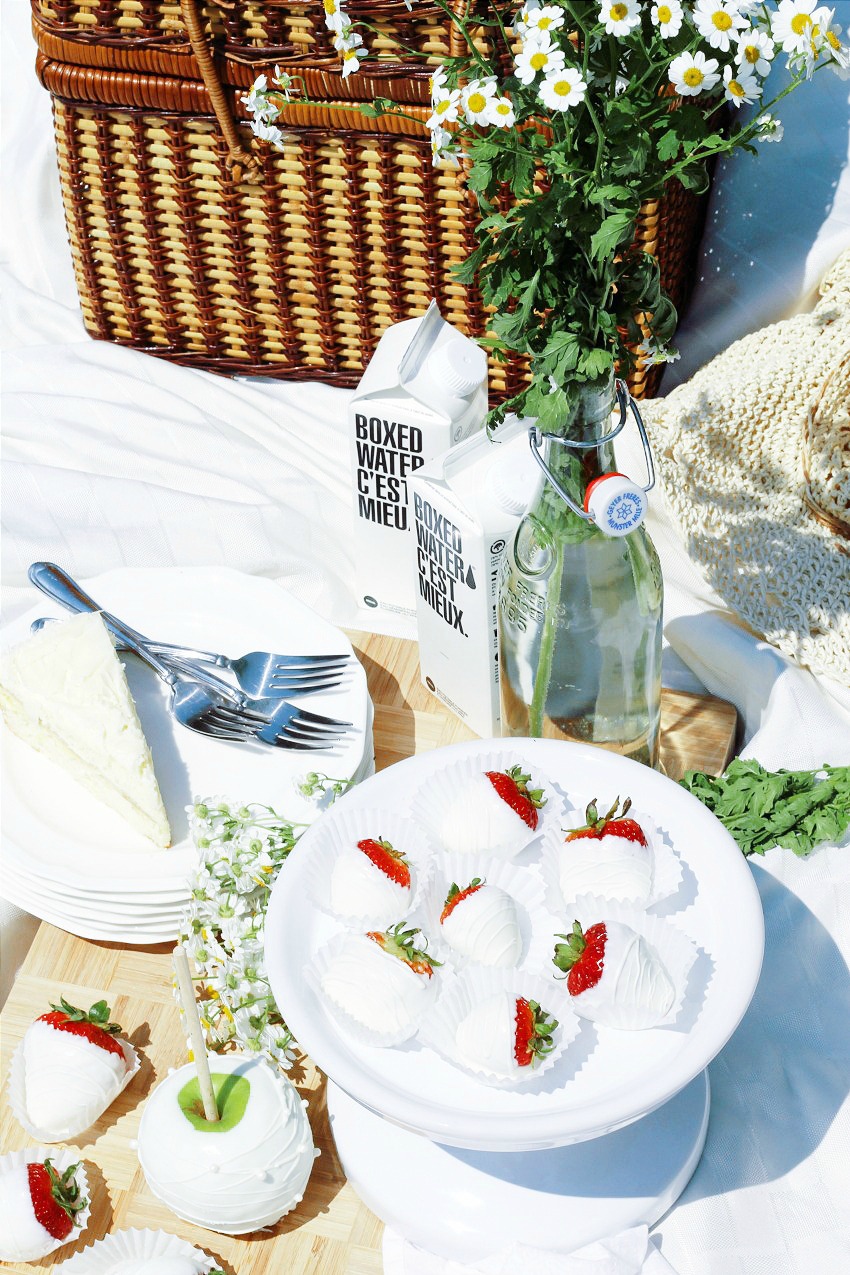 Le Dîner en Blanc in Ottawa
Some 30 years ago, François Pasquier and his friends decided to host a "dinner in white" in Paris. Did they know then that the tradition would carry on years later and spread globally? I wonder!
Le Dîner en Blanc is a chic gathering of people to celebrate the beauty of their city, share a gourmet picnic, and collectively enjoy a magical evening. The all white, elegant theme conjures the sophistication and fashionable style of high French society of the past. The event attracts over 10,000 people each year in Paris alone.
"With a rich food and wine culture, we felt our nation's capital was primed for this amazing event," says Lauren Hayes-Van Den Weghe, co-host of Le Dîner en Blanc – Ottawa, who has been working in the hospitality industry for over 10 years. "We hope Ottawa's very first edition is a tremendous success that will pave the way towards establishing a long-standing tradition the city will anticipate and look forward to in future."
On Thursday, August 11th, 2016, Ottawa will host it's very own Dîner en Blanc. It is without a doubt, one of this summer's most exciting events. As with all coveted parties, you must get on the list to be able to attend. The first step is to register to be on the waiting list. There are a limited number of spots available, so sign up as soon as possible if you'd like to go! Invitations will be sent out in July, with enough time to plan your outfit, menu, and other details.
Fill Your Picnic Basket with Fine Fare
I already know what I will be packing in my picnic basket and I'm sharing a few of my ideas with you today. Because this event is so lavish – the first thing that came to mind when planning a menu – was the dessert. One must have a gorgeous dessert for the occasion!
Since the Champagne will undoubtedly be flowing, my choice (and recommendation) is white chocolate-covered fruit made locally by Fruit Couture. My friend and owner of Fruit Couture, Jackie Bonilla, makes the freshest and prettiest chocolate-covered strawberries and apples – they are the perfect dessert to add to your picnic basket. You can order them ahead of time to be delivered on the day of Le Dîner en Blanc – et voilà, you're set! (pro picnic tip: keep the box of fruit sitting on a cloth-covered ice pack)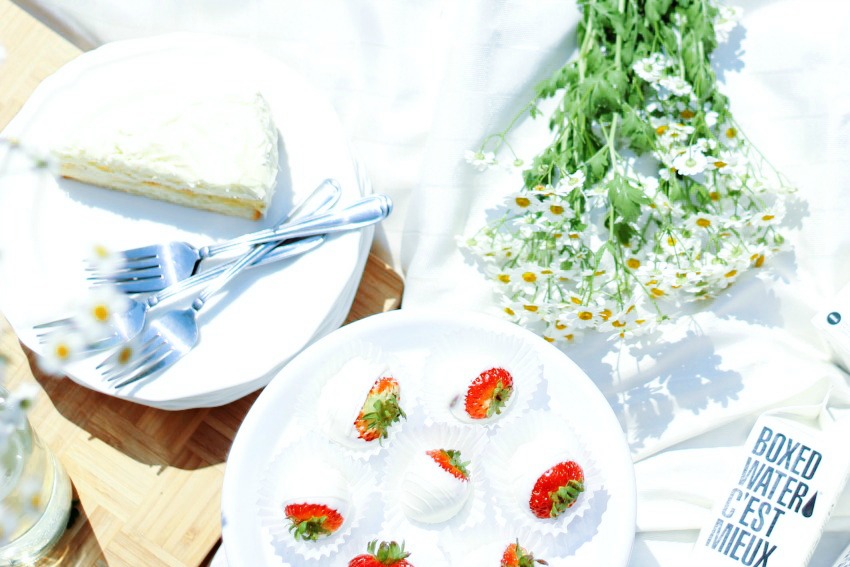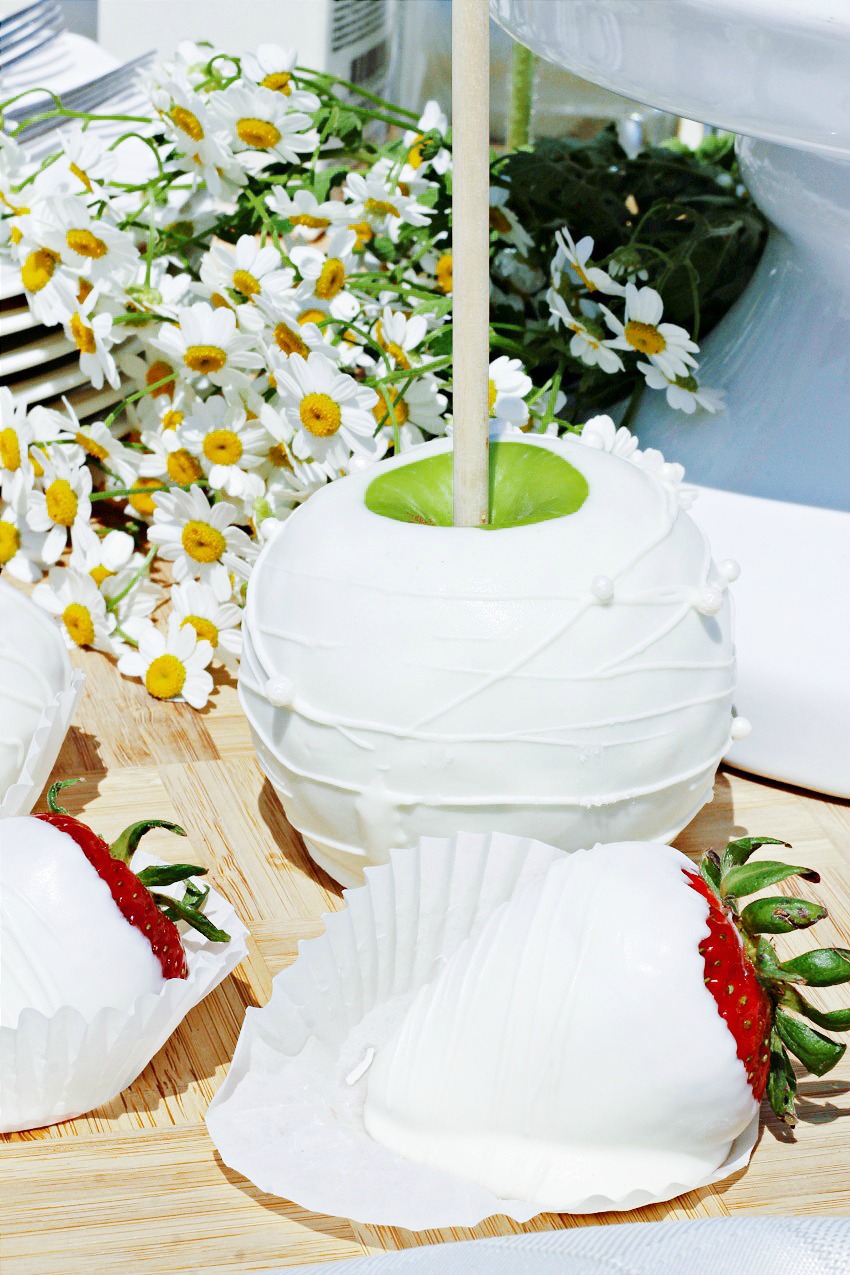 Along with chocolate-dipped fruit, a light summer cake is a marvellous choice. I recommend a lemon layer cake, like this one that isn't too rich for eating in hot weather.
Obviously, one does need to eat more than dessert. You can pack your own meal or you can purchase dinner packages made by Beckta, Atelier or La Bottega (prices and packages will be available closer to the event date). Wine and champagne will also available for purchase before hand (BYOB is not allowed).
Packing your own picnic is a fun way to get creative with your favourite picnic foods. Think simple, yet elegant. Chopped apple salad, croque-monsieurs (ham & cheese sandwich), Asian wraps, vegetable tartlets, grilled corn, fruit salsa, cinnamon chips, and fresh cut fruit and vegetables. For more ideas, check out Country Living's 75+Summer Picnic Recipes.
Water is also a must, so why not bring along a pack of Boxed Water for the occasion. They are perfectly suited for the all-white theme and are super stylish too! You can purchase them at local stores in Ottawa (Nordstrom, La Bottega, Thyme & Again…)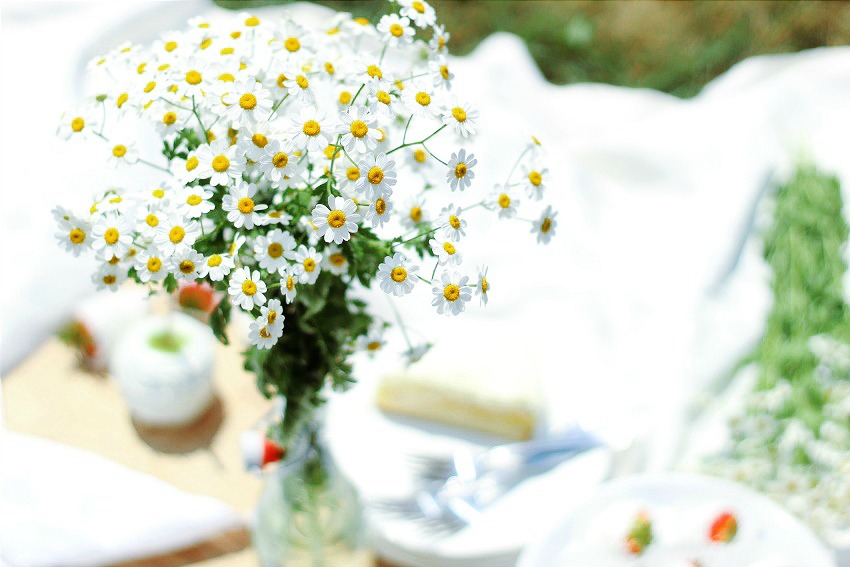 Head-To-Toe White
The rules (yes, rules!) state the following: All guests must dress elegantly in head-to-toe white. This means no ivory, no off-white, and no beige… Originality is always encouraged, as long as it stays stylish and tasteful.
One quick google image search will show you what guests around the world have worn to Le Dîner en Blanc in cities around the world. The styles range from romantic bohemian to boardwalk chic. And then, there is the grandiose – chapeaus, ascots, feathers, and such. It is encouraged to be creative and ingenious, within the parameters.
If you're unsure, I don't think you can go wrong with a pretty little white dress!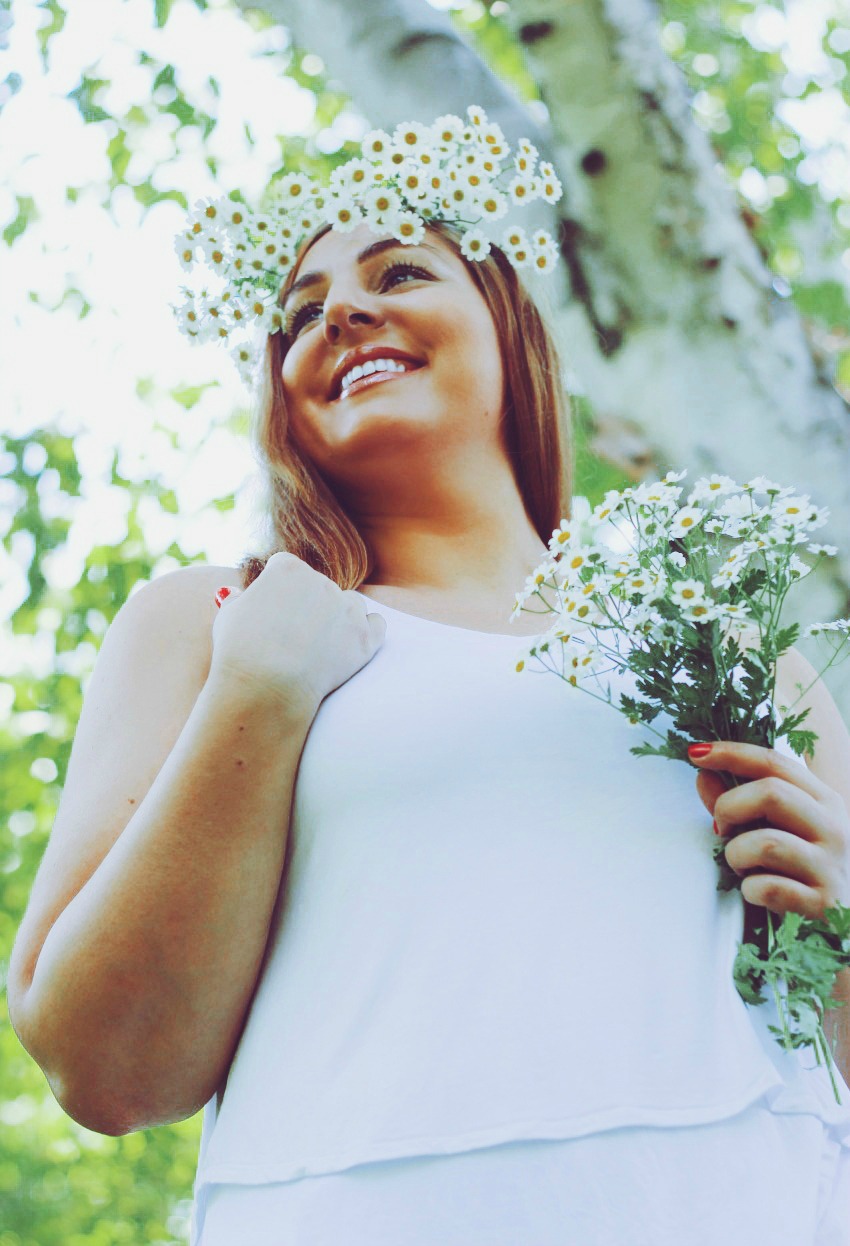 The parameters are very specific and not just for the dress code. Here's a look at a few of the key rules required to follow:
To participate in Ottawa's first edition: guests must be invited via the hosts' network or participating partners or get on waiting list via the official website: ottawa.dinerenblanc.info/register
Once confirmed, each guest's participation becomes mandatory, regardless of weather conditions. This is a rain or shine event. (there is a ticket fee of $30, if you walk to the venue or $37 to take a bus)
Dress code: elegant and white only. Originality and creativity are encouraged as long as it is stylish and tasteful.
Table setting: all white
To ensure that the location secret is kept secret until last minute, guests meet at assigned departure location and are escorted by Dîner en Blanc volunteers.
Champagne or wine must be purchased via the Diner en Blanc online-store website. Beer and hard liquor are prohibited.
In order to leave the event location as clean as when they arrived, guests are required to leave with all their belongings, leftovers and litter.
Guests must bring:
A table, two (white) chairs, white tablecloth.
A picnic basket comprising fine food and proper stemware and white dinnerware.
For full details on the rules and regulations, please visit the official website at ottawa.dinerenblanc.info/about.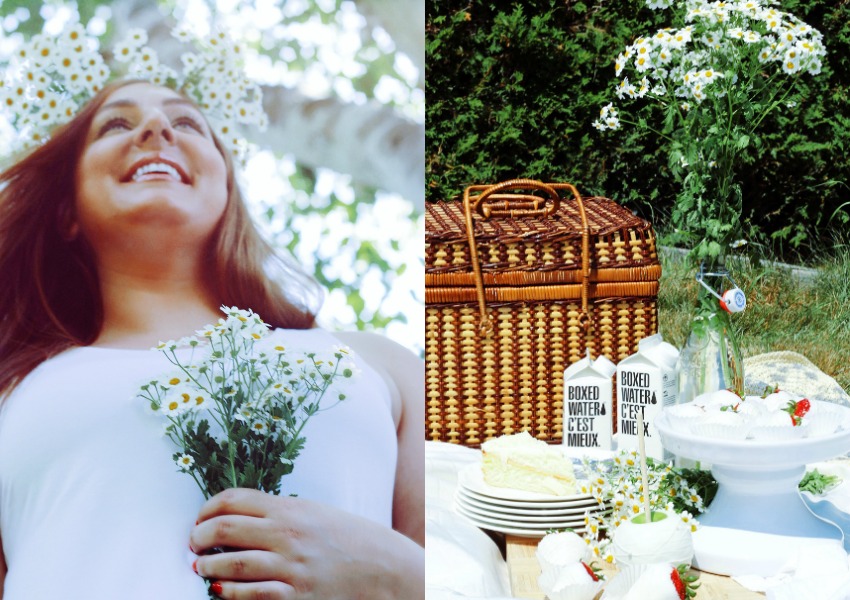 Even though it sounds a bit cloak & dagger, with the rules and secret location – the event draws a crowd of artists, fashionistas, foodies and bon-vivants. So let's have fun with this one Ottawa.
On va faire la fête!
To keep up to date on event announcements, you can follow along:
Facebook: Diner En Blanc – Ottawa // Twitter: @DinerEnBlancOTT // Instagram: dinerenblancottawa // Hashtags: #dinerenblanc #DEBOTT16
Latest posts by Emily Smith
(see all)